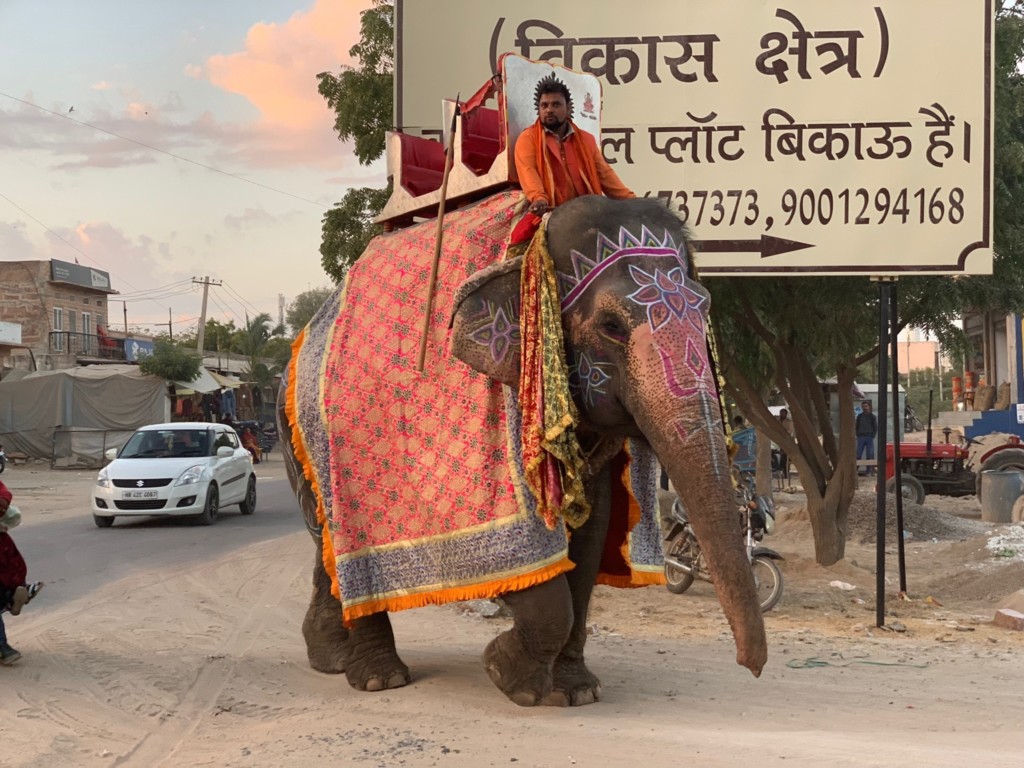 We are looking for fellow travelers
We are looking for more fellow travelers for the trips presented here. At least one or more people are already registered for all trips, so all trips are guaranteed to take place. Feel free to contact us for more information
Special trip Yoga Trekking and Buddhist Meditation Retreat in the Indian Himalayas
July 14 – July 29, 2023
A two-week Himalayan summer trip through the two yet culturally and scenically different Indian mountain states of Kashmir and Ladakh. We will visit Srinagar, sleep on a houseboat, go on a three-day yoga trekking tour, hike through Ladakhi villages with overnight homestays, visit Buddhist-influenced Leh, and conclude the trip with a three-day meditation retreat.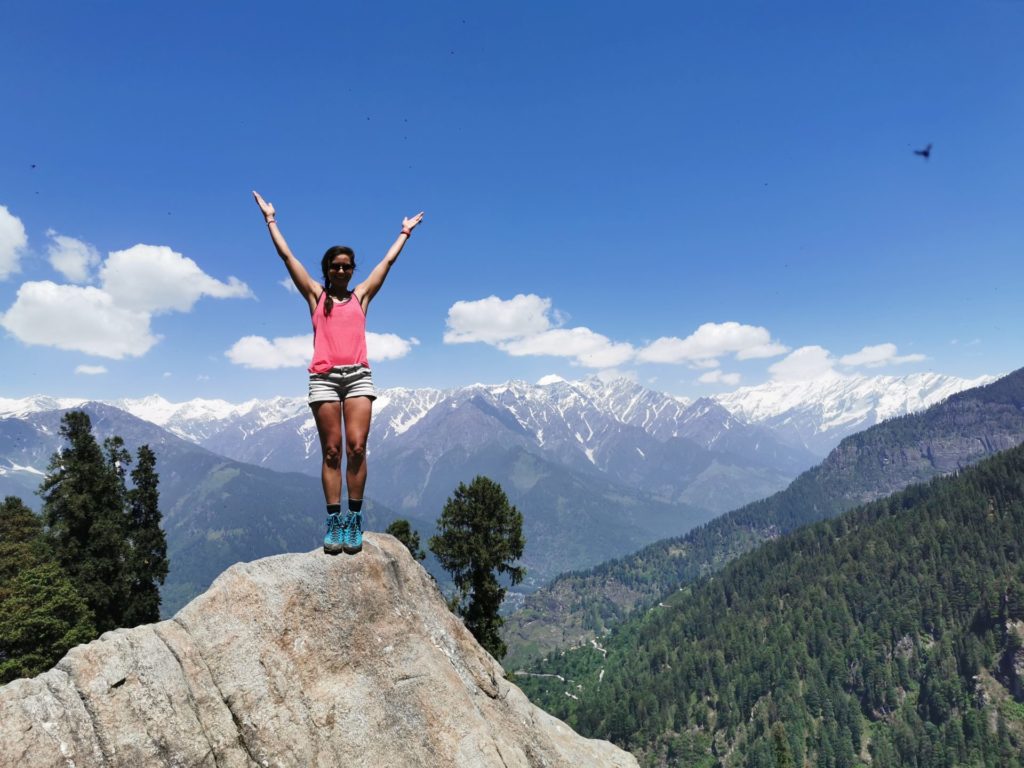 The trip is accompanied in German by yoga teacher Sarah.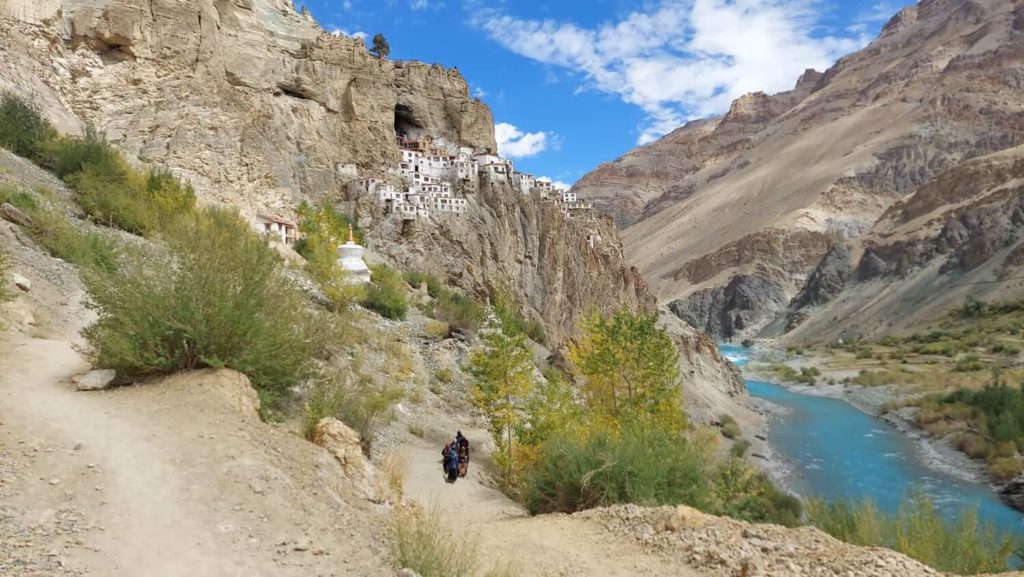 Bicycle expedition through Zanskar from Manali to Leh
July 15 – July 29 2023
A sporty Himalayan bike trip through the remote region of Zanskar as a parallel route to the Manali Leh Highway. High passes, remote Buddhist monasteries and traditional mountain villages await the ambitious cyclists. Overnight stays are mainly in tents or small inns.
Click here to go to the trip
Three weeks trip to India with Ladakh, Rishikesh Ashram and small Rajasthan round trip in August
August 10 – September 02, 2023
If you would like to travel to India in August, you are welcome to join Ingrid for parts or the whole trip. It is a varied tour that starts high in the Himalayan region of Ladakh with culture and a small homestay trekking tour, then goes to an ashram in Rishikesh for a week and ends with a small Rajasthan tour and Taj Mahal.
For the complete itinerary write us an email.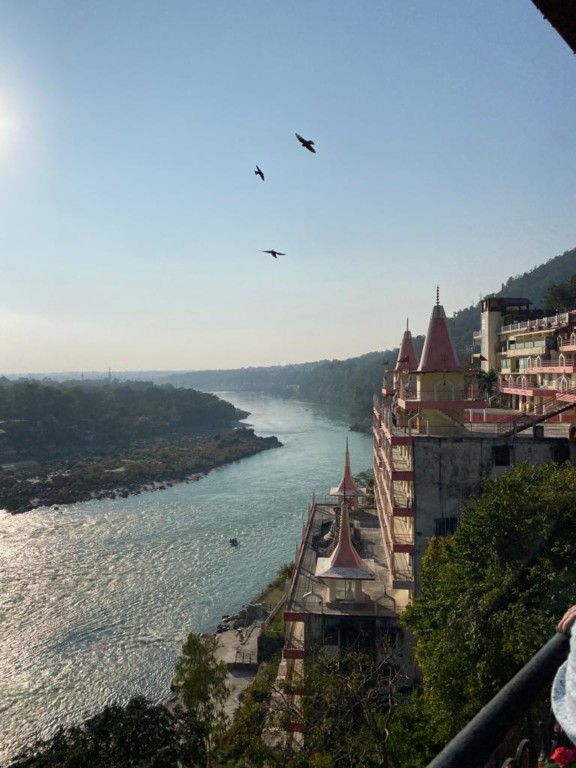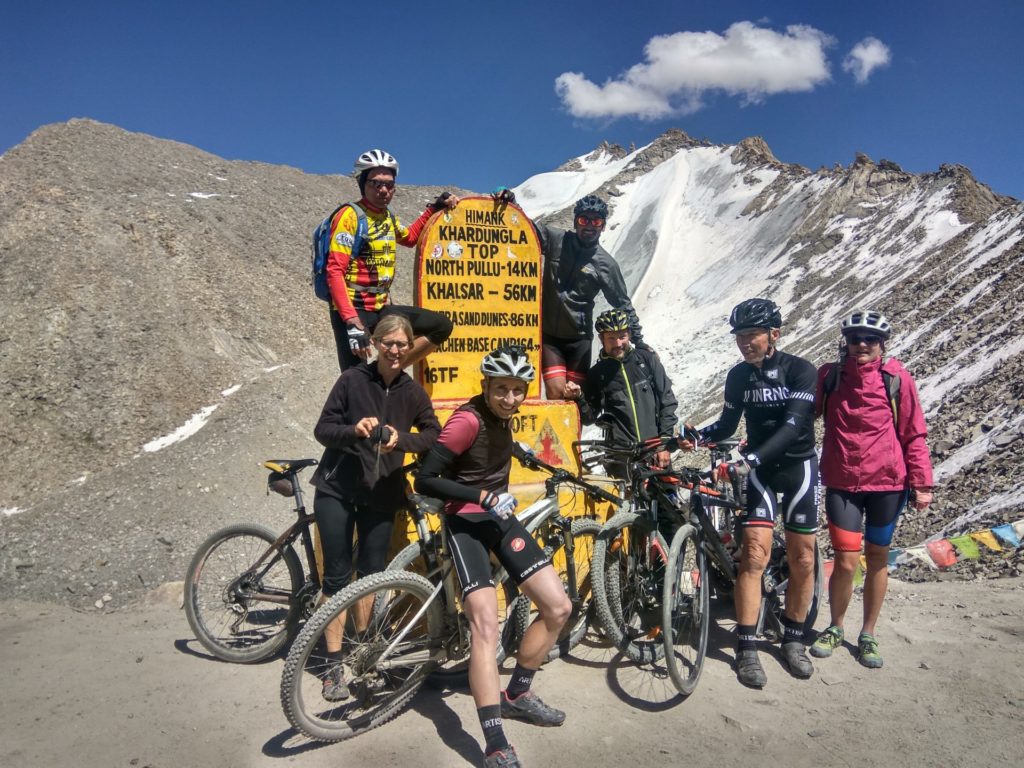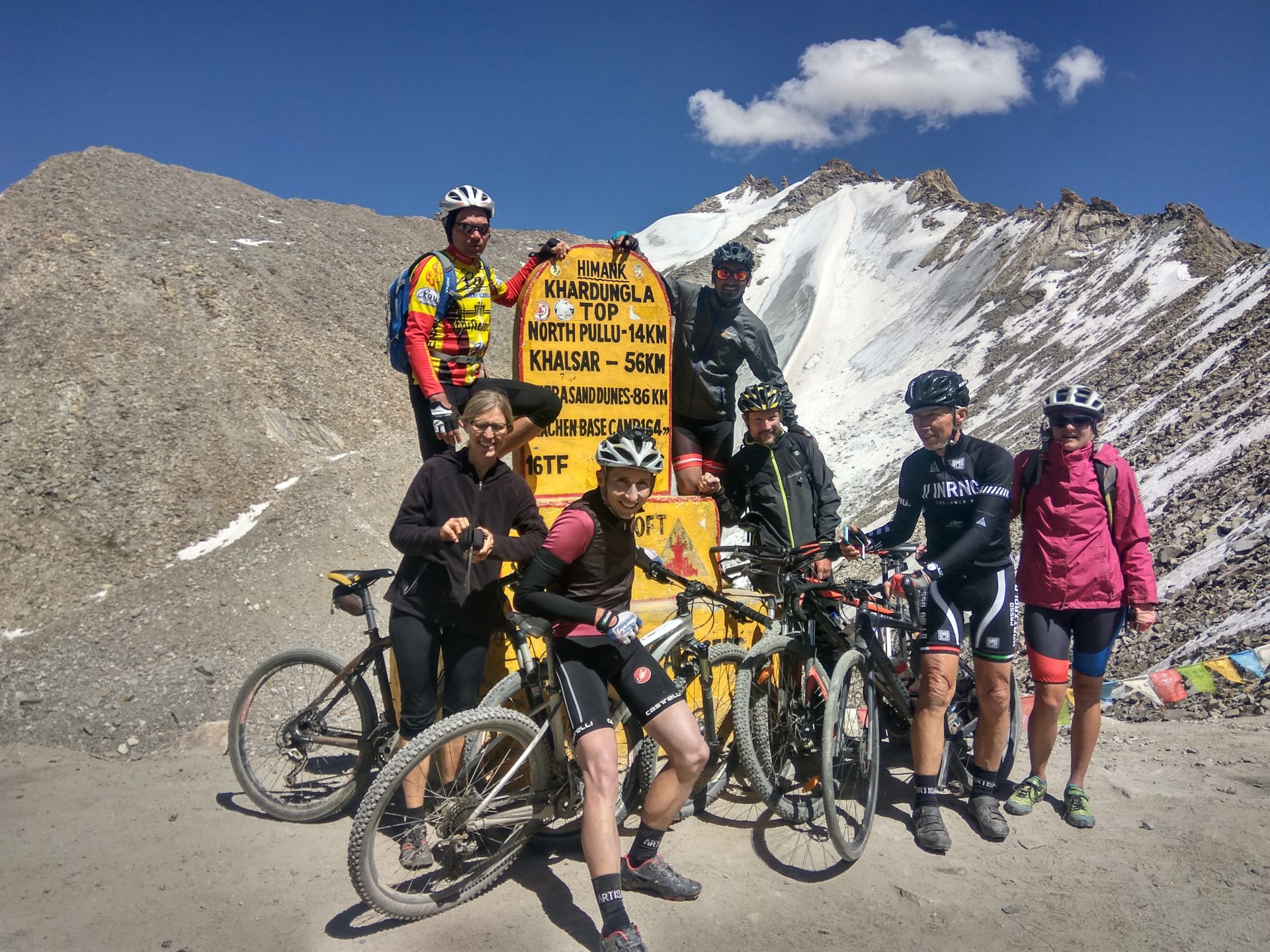 The barren and uninhabited area is anything but boring. A varied mountain panorama is offered to the cyclist. During the nine stages we sleep in tents. Arriving in Leh we enjoy the unique Bhuddist culture.
Bicycle trip over Manali Leh Highway
August 19 – September 03, 2023
The classic among the Himalayan bike tours badin! It's off for just under 500 km on an epic tour over 5 high mountain passes, some of them over 5000 meters high!
Click here to go to the trip
Himalaya Bicycle trip through Spiti and Kinnaur
04 September to 20 September 2023
In September we are organizing a Himalayan bike tour, which besides the scenic attractions of the high mountains and the sporting challenges, is on this trip especially the cultural experience in the Fordergrund. We stay in small guesthouses and homestays, experience the life of the locals and visit Bhuddist monasteries and temples.
Click here to go to the trip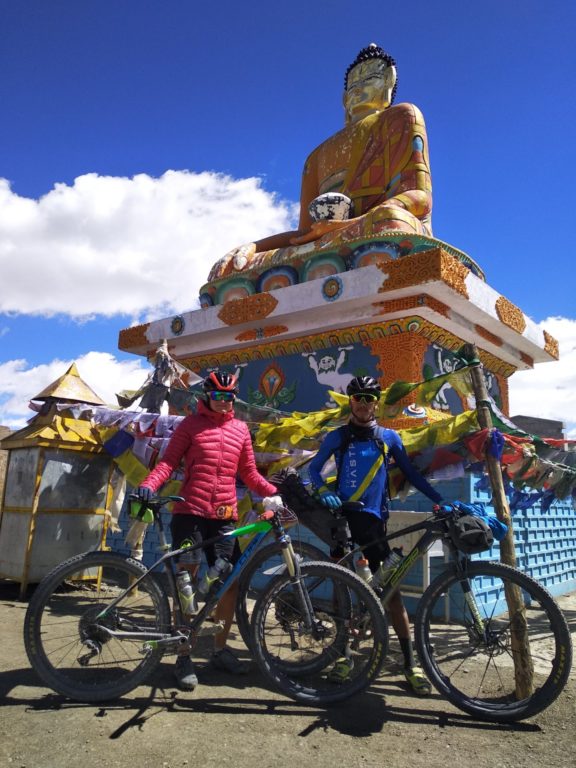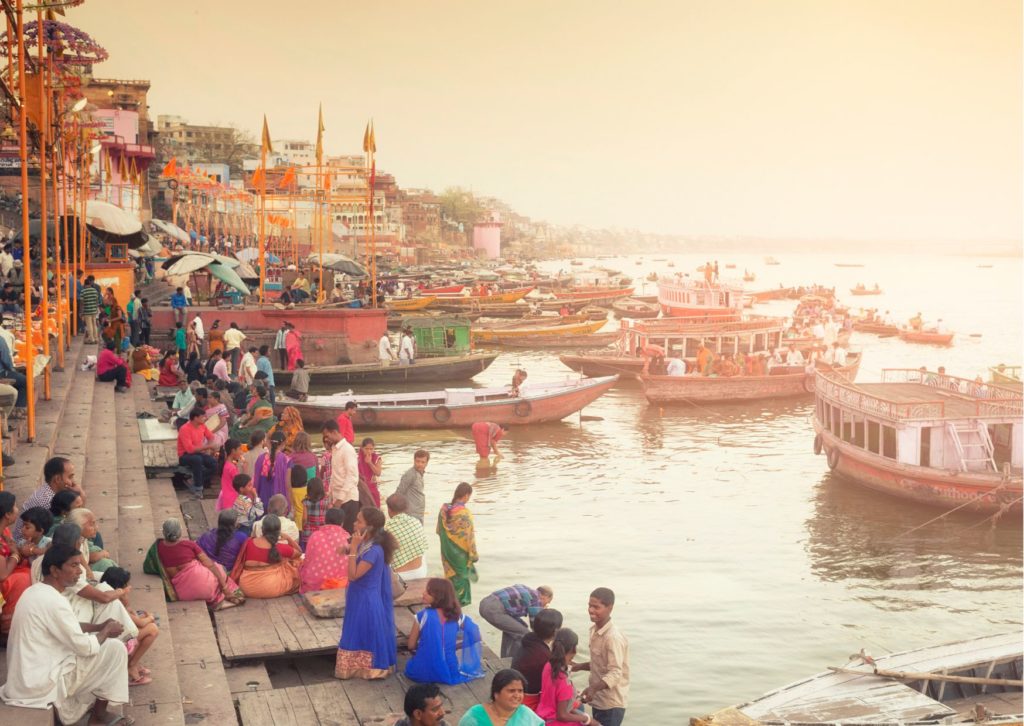 With Varanasi we visit the most important Hindu site and then travel on to Pushkar in Rajasthan and to another remote yoga ashram in the Rajasthan desert. A wide variety of yoga and meditation classes are offered daily.
Yoga pilgrimage in September
September 23 – October 13, 2023
In this round trip through North India, the focus is entirely on yoga, meditation, spirituality and religion.
We will visit some of the most important pilgrimage sites in India and immerse ourselves in various spiritual directions. So we visit Amritsar with the Golden Temple of the Sikhs, travel to the Himalayas to the Bhuddist center Dharamshala, then we continue to a yoga ashram in Rishikesh.
Click here to go to the trip
Ayurveda cure in Kerala
October 21 – November 04 2023
Daily Ayurvedic treatments, professional care by Ayurvedic doctors, healthy Ayurvedic meals, yoga classes, Ayurvedic workshops and excursions await you during this two-week retreat in a small Ayurvedic clinic in North Kerala.
Click here to go to the trip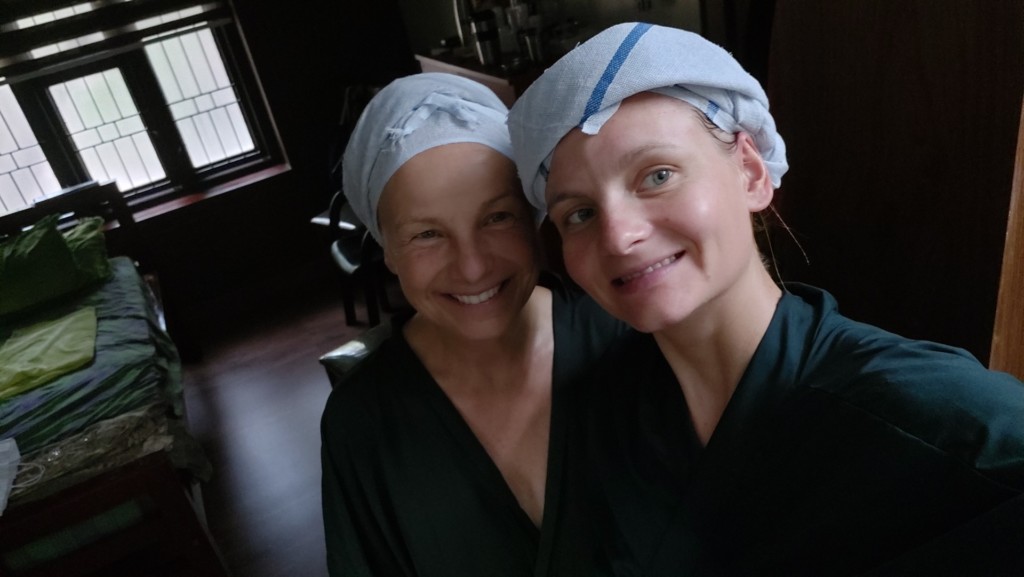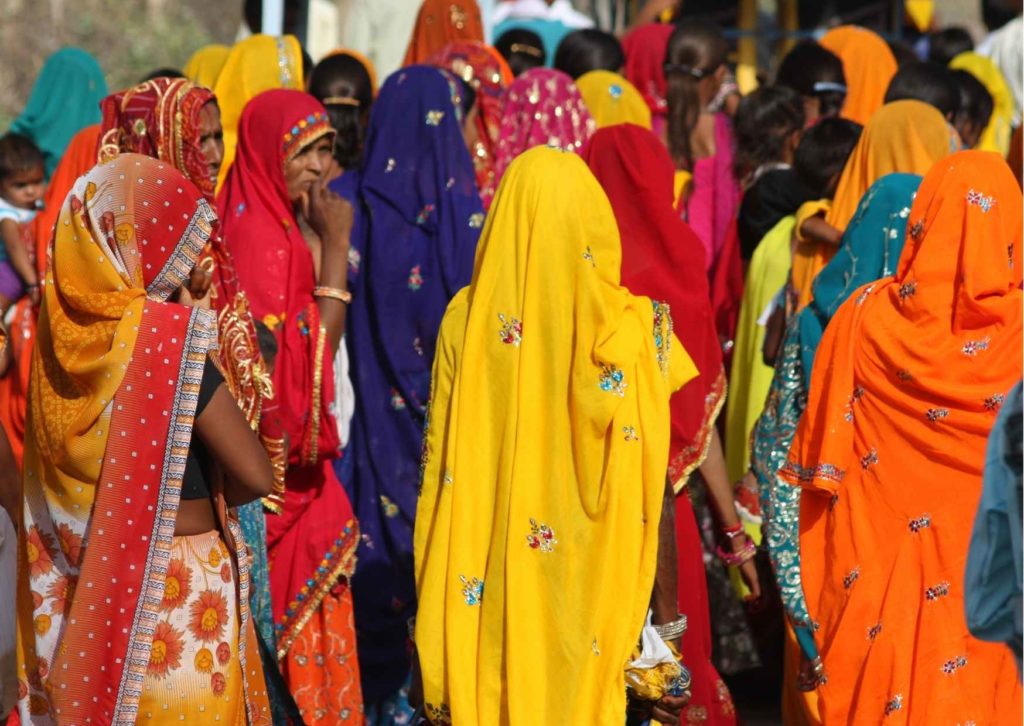 India women trip
November 04 – November 26 2023
This trip for women and with women is divided into a two-week round trip through northern India and a one-week Ayurveda cure in a beach resort in Kerala.
The focus is also on the encounters and interactions with Indian women.
Click here to go to the trip
Bicycle trip through South India from Goa to Kerala
November 26 – December 10, 2023
India's natural and cultural environment can best be experienced on a bicycle. We cycle along beaches, through palm forests, national parks, tea plantations and spices.
Click here to go to the trip
Visit historic towns, Hindu pilgrimage sites, and ancient British hill stations. It goes up and down and right through the real and colorful India on quiet roads. An extension with beach resort and backwater kayak tour is possible.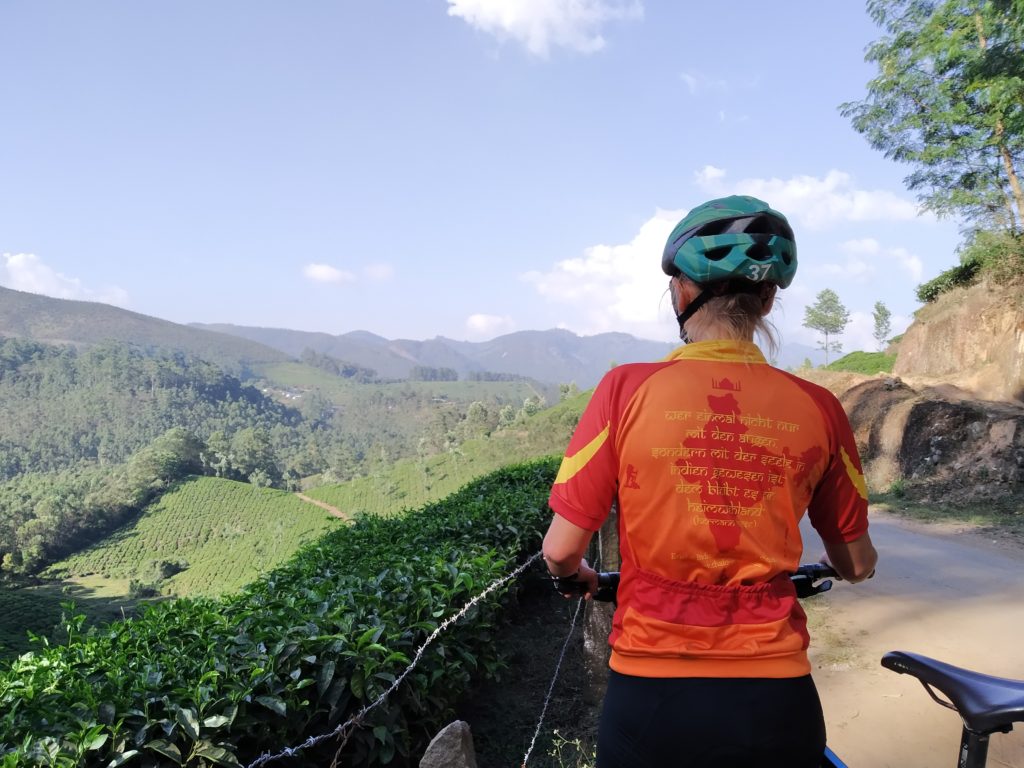 We will then visit the Rajasthani city of Jodhpur with a fort visit and cooking class, travel to the holy Pushkar, take a bicycle sightseeing tour of Jaipur and visit the taj Mahal in Agra.
Click here to go to the trip
Ashram Retreat in Rajasthan with five days mini round trip
February 10 – February 24, 2024
If you have always wanted to experience the ashram life in an Indian yoga ashram and at the same time experience some of India's travel highlights, this trip is for you. For nine days we live in the traditional tranquil Shri Jasnath Ashram and enjoy yoga classes, workshops, healthy meals, Ayurvedic treatments, temple ceremonies and lots of time with ourselves.