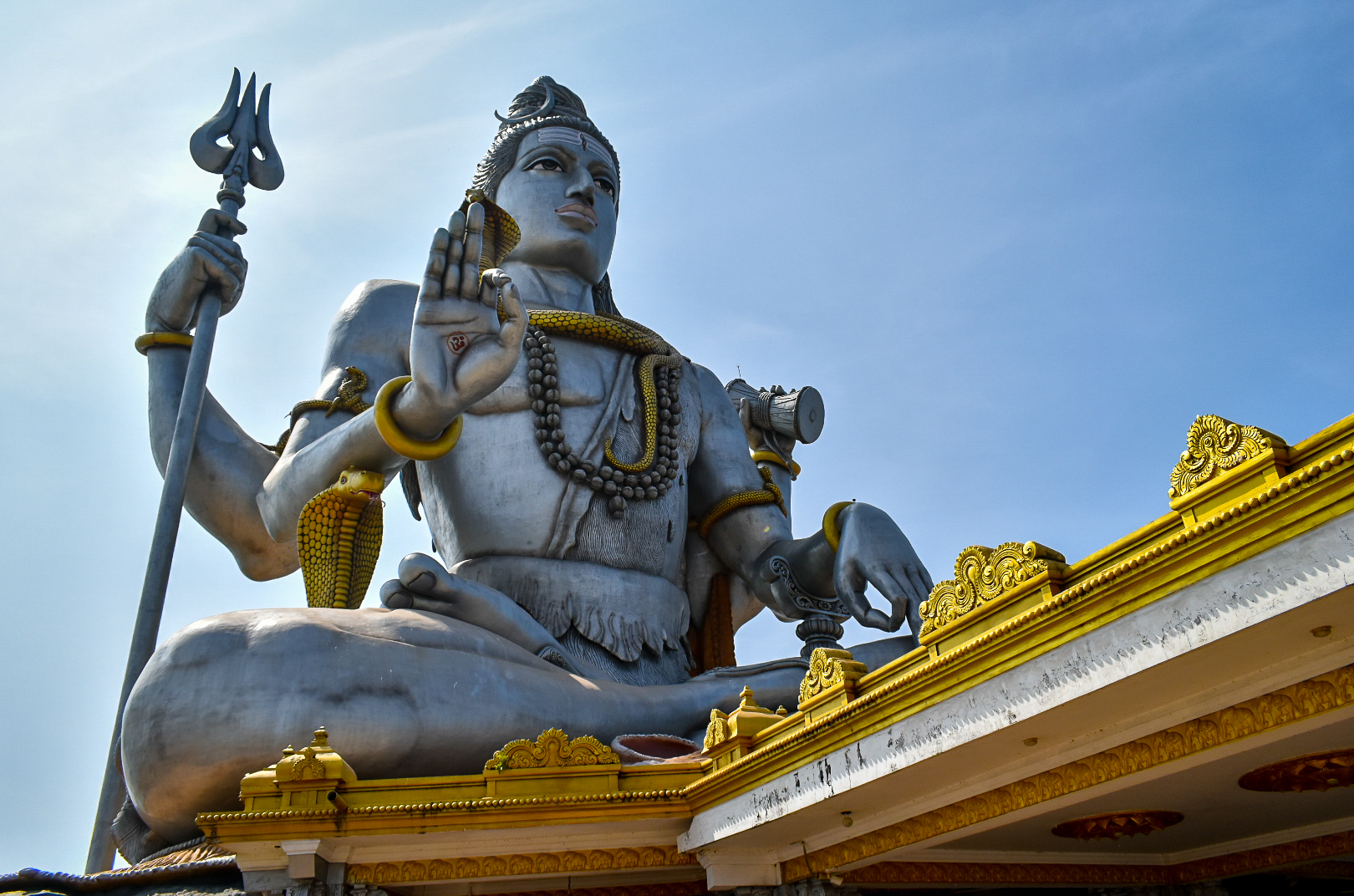 People, animals and landscapes
India, with an area of 3,287,490 square kilometers, is one of the most diverse and impressive countries in the world, scenically, culturally and spiritually. Here is the highest mountain range in the world: the Himalayas. With its countless mountains over 6000 meters, green lush valleys and raging rivers, the mountain world, which is still almost untouched by tourism, invites you to be active.
The highest point in India is Mount Kanchenjunga, with a height of 8598 meters in eastern India. If you are lucky, you will still meet one of the rare snow leopards or bears in the Indian Himalayas. The north of India is very Buddhist and there are many ancient monasteries. In addition, the majority of the approximately 100 000 Tibetan refugees live here.
The high mountains form a natural border in the north with India's neighbors China, Tibet, Nepal, Bhutan and Myanmar. To the west, India borders Pakistan, and To the East, Bangladesh. The rest of the subcontinent is surrounded by the Indian Ocean. The Himalayas are the source of the Ganges, the longest and most important river in India. With a little luck you can discover one of the rare Ganges dolphins in it and the Brahmaputra.
In addition, the holy Ganges is probably home to the oldest and holiest places in India. The important pilgrimage sites of Rishikesh, Haridwar and Varanasi draw a deep into the ancient Hindu culture with yoga, religious ceremonies, traditional rituals and true spirituality.
The wide fertile Ganges Plain is followed by the Thar Desert in eastern India in the state of Rajasthan. It is worth taking part in a camel safari and visiting the important Mughal palaces. In the Federal District of Gujarat, south of Rajasthan, there are still the last lions to marvel at.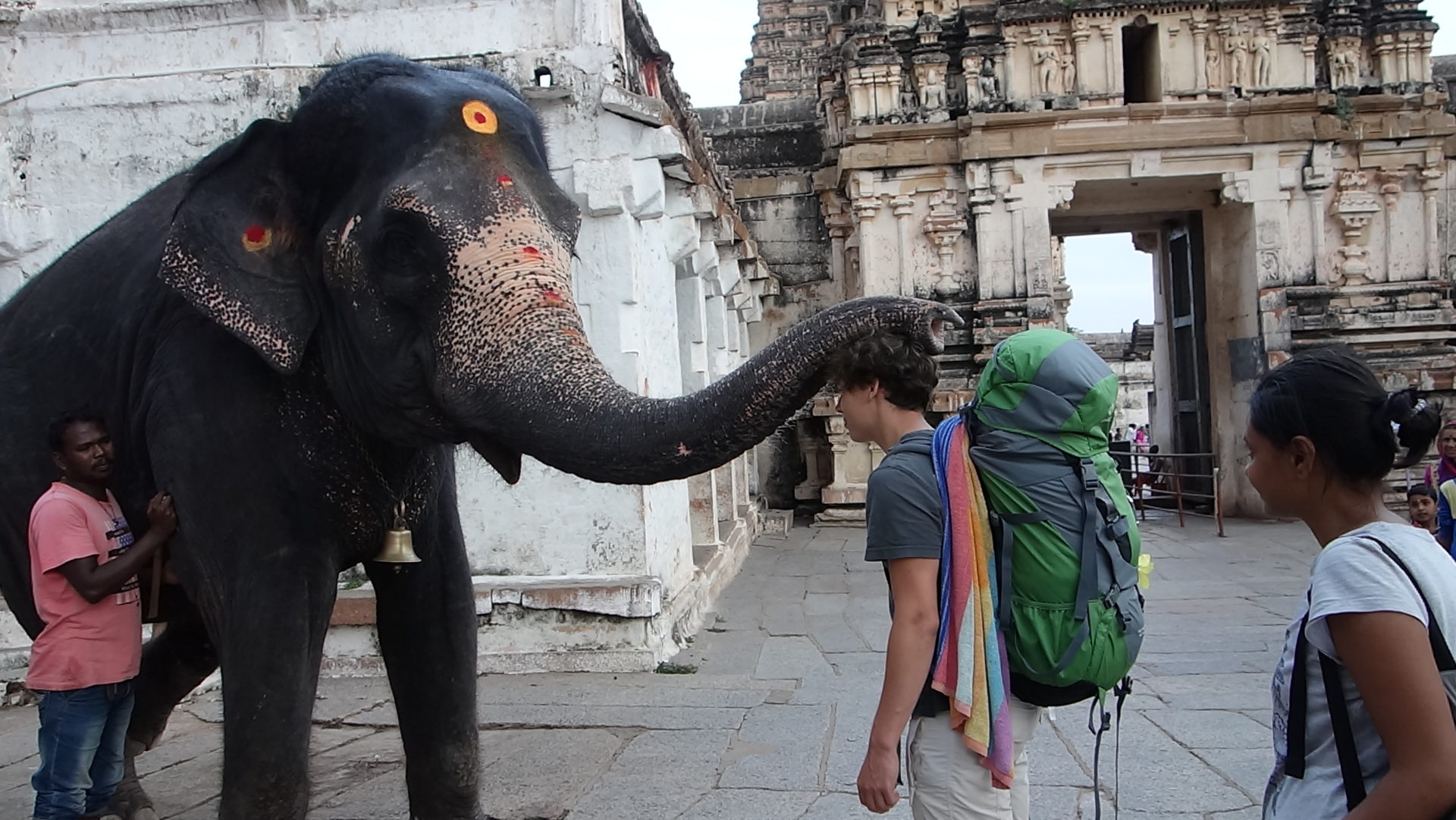 In the depths of the ancient forests of eastern, central and southern India, you can come across wild elephants (India's largest mammal), rhinos (in the swamps of Assam) and even tigers, which were long considered endangered in India. There are also many monkeys in India that are considered sacred.
However, India's holiest animal remains the cow. This is due to their traditional benefits in agriculture and as a milk supplier. In fact, it is very common to see cows wandering around freely everywhere.
India's birdlife is also extremely diverse, with more than 1,200 native species – more than in the whole of Europe. The peacock is considered a national bird and is widespread.
Half of all reptile species in India are snakes, including the venomous king cobra and tiger python. They are mainly located in central and mainly southern India, but mostly hide in the shade and are rarely seen. But South India has much more to offer: the remarkable and colourful Hindu temples, many national parks (there are 92 in total in India) in the western ghats, tea and spice plantations and of course both the Arabian Sea and the Pacific offer beautiful sandy beaches and lots of bathing fun. India extends to the Andaman/Nicobar islands and the coral atolls of Lakshadweep.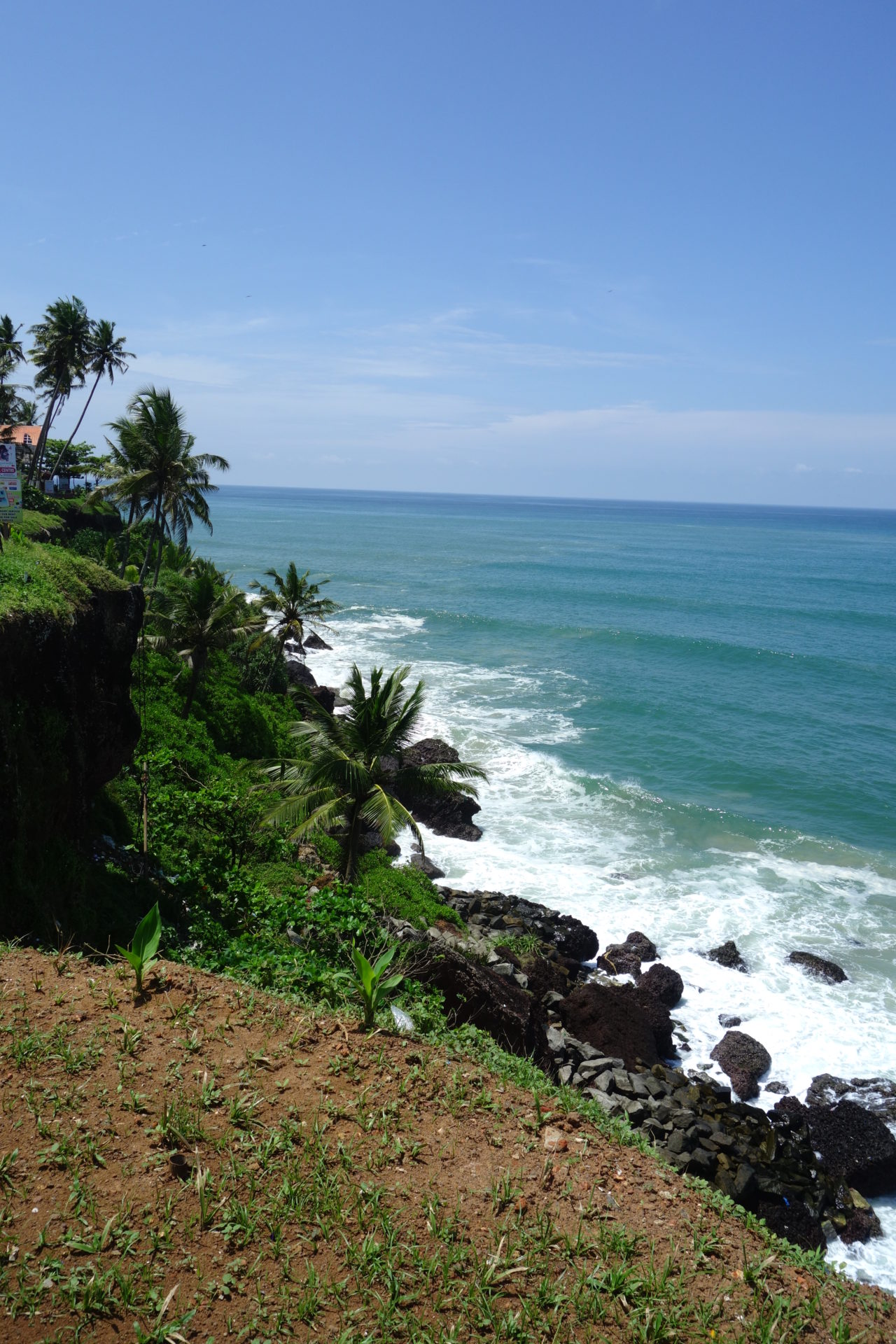 If you're fed up with India's unique landscapes and nature, plunge into the hustle and bustle of one of the colorful and crowded 46 cities with more than a million inhabitants. With more than 1.35 billion inhabitants, India is considered the second most populous country in the world.
Haggling on the bazaars and marvel at the variety of spices. It happens that you also have to communicate with your hands and feet, because in India more than 100 languages are spoken, with Hindi and English as official languages.
India is a multi-ethnic state whose ethnic diversity is easily comparable to that of the entire European continent.
Enjoy the unique culture and mix of religions. In India, four of the major religions emerged: Hinduism (80.5%), Buddhism, Jainism and Sikhism. Islam (13.4%) came as a result of conquests, Christianity (1.9%) through early missions in the first century and then through colonialism, parsism (Zoroastrianism) due to immigration into the country. Visit Dharamsala: With its Tibetan government in exile, it is always worth a visit. Also an overnight stay in the Golden Temple of the Sikhs in Amritsar is worthwhile or just spend a few relaxing days on the beach in the Christian-influenced Goa, under no circumstances you should miss a visit to the Taj Mahal at sunrise.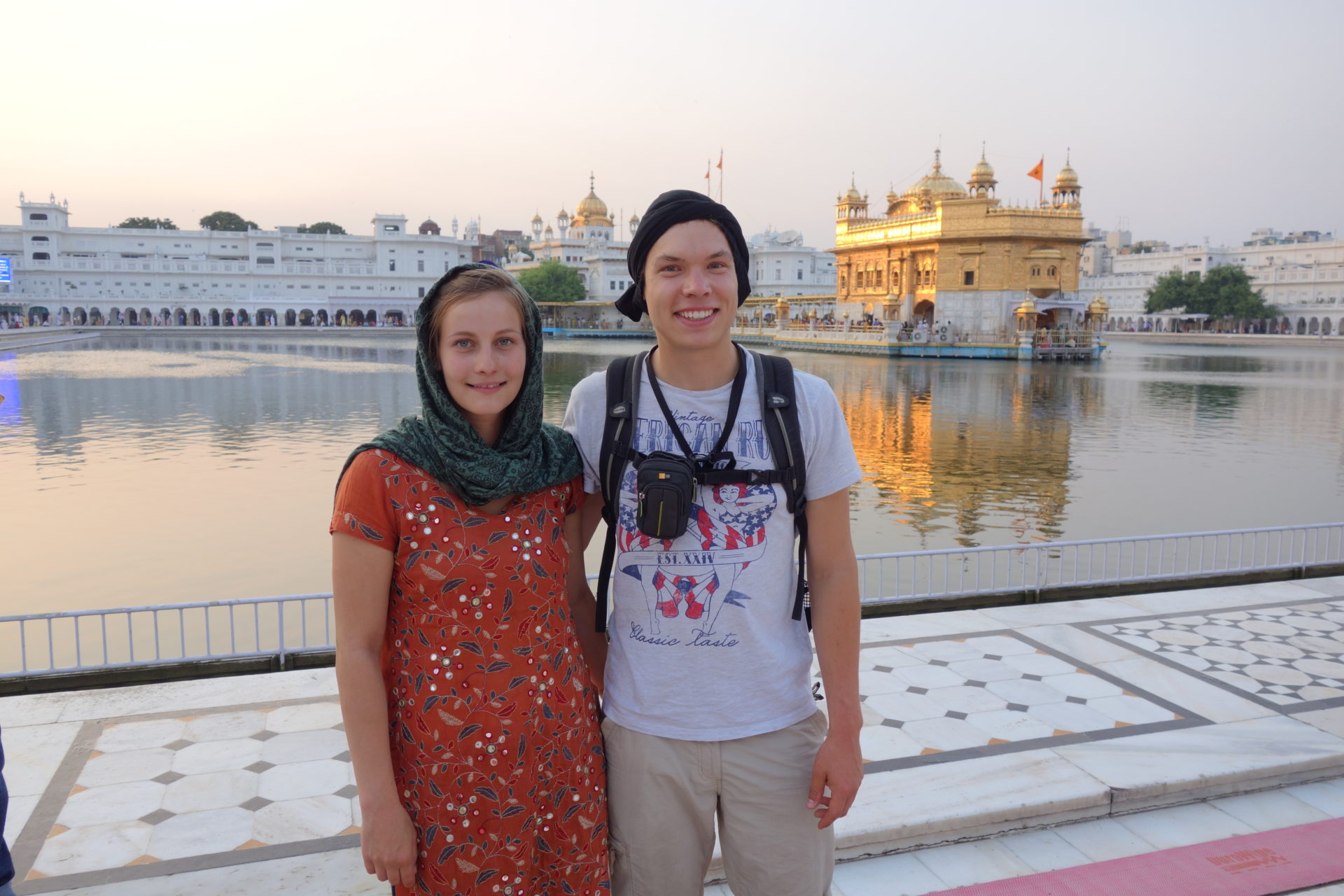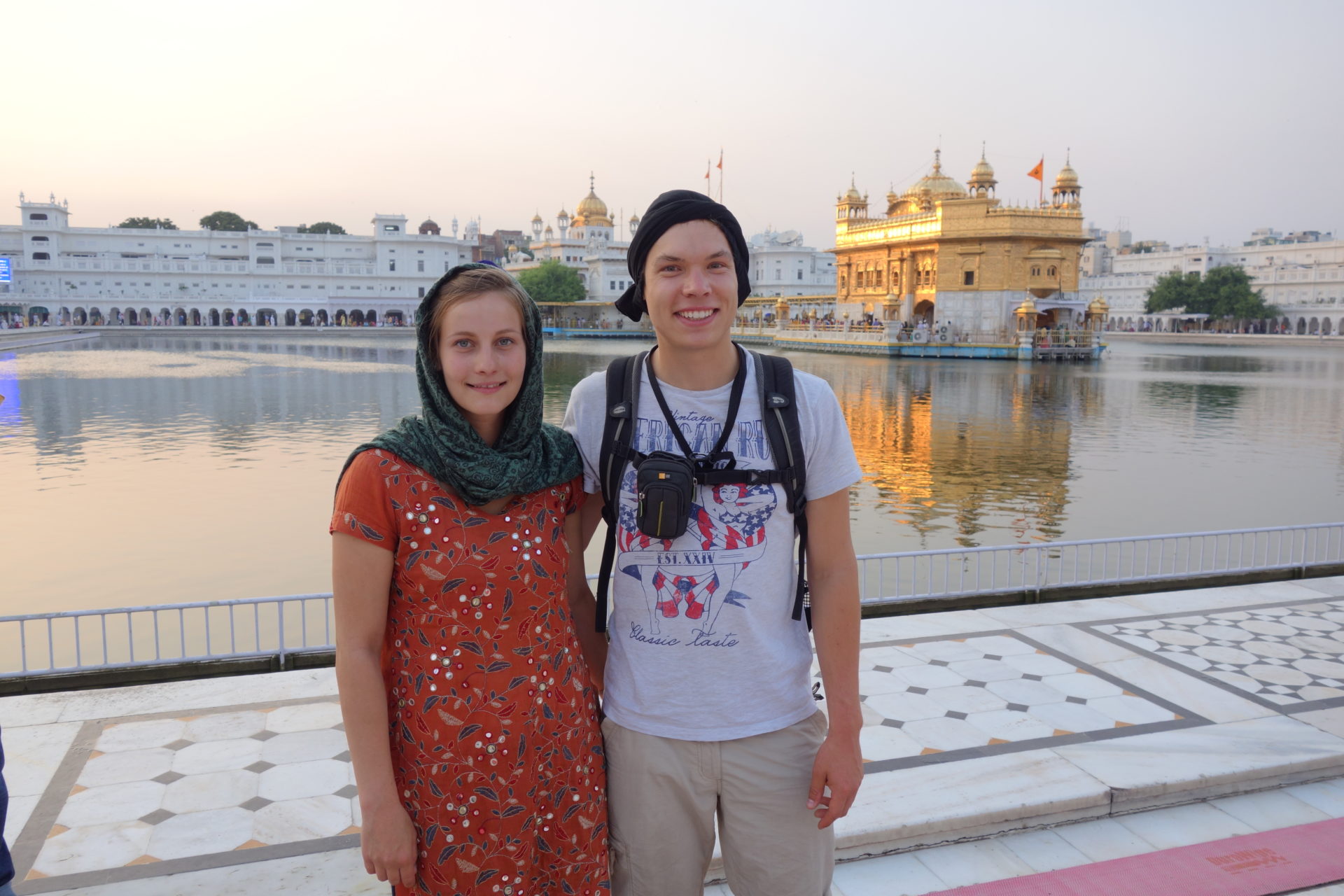 Unfortunately, India's poverty is still a very topical issue. Especially in rural regions, such as the states of Bihar and Madya Pradesh, people suffer and are threatened by natural disasters. Often there is a rural exodus to the city. There are countless slums in the neighborhood of big cities. More than 44% of India's population lives on less than a US dollar a day. If you stay longer in India and want to help, we are happy to arrange volunteering with one of the many NGOs.
Indian food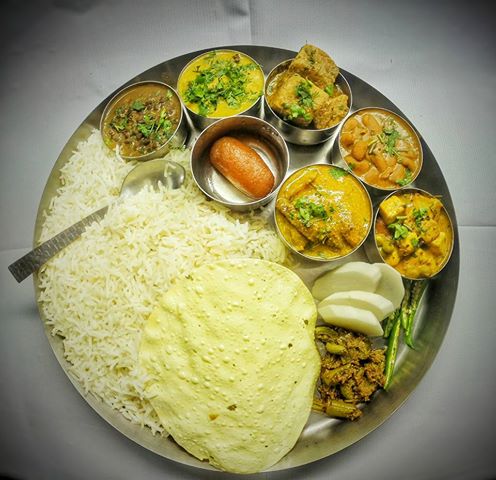 If you really want to get to know India, you can't help but try out Indian cuisine. Here it is similar to the languages and culture: every few 100 km the dishes, preparation methods and ingredients change. But there is one thing all Indians have in common: the love for rice with lots of vegetables and lentils. Meat tends to be less, it is eaten mainly in the Muslim regions or in the Himalayas. Then it is mainly lamb and chicken dishes. In the south, on the coastal areas, a lot of fish is eaten. In the north, various flatbreads, such as Nan and Chapati, are very popular.
In addition, a large use of dairy products takes place in the form of gee, yogurt or lassi.
In India, a lot of milk tea with different spices is drunk at almost any time of the day. Coffee is also drunk in the south.
The Indians love desserts, but the normal European palate has to get used to the sweetness of it.
In addition, there are many snacks prepared on the Indian streets, which are mostly fried.
Fruit is plentiful in India.
More infos around the Food Topic here.
Climate in India
The Indian climate is mainly influenced by the southwest monsoon. From June, the rain will move from south to north, giving great relief to people who were already eagerly awaiting the cooling showers, as the months of May and June are the hottest of the year. From September the rainy season will subside and it can get a bit hotter again. Most of the precipitation falls on the west coast, the slopes of the Himalayas and in northeastern India. It is the driest in the Thar desert and in the high mountain regions of Ladakh and Spiti.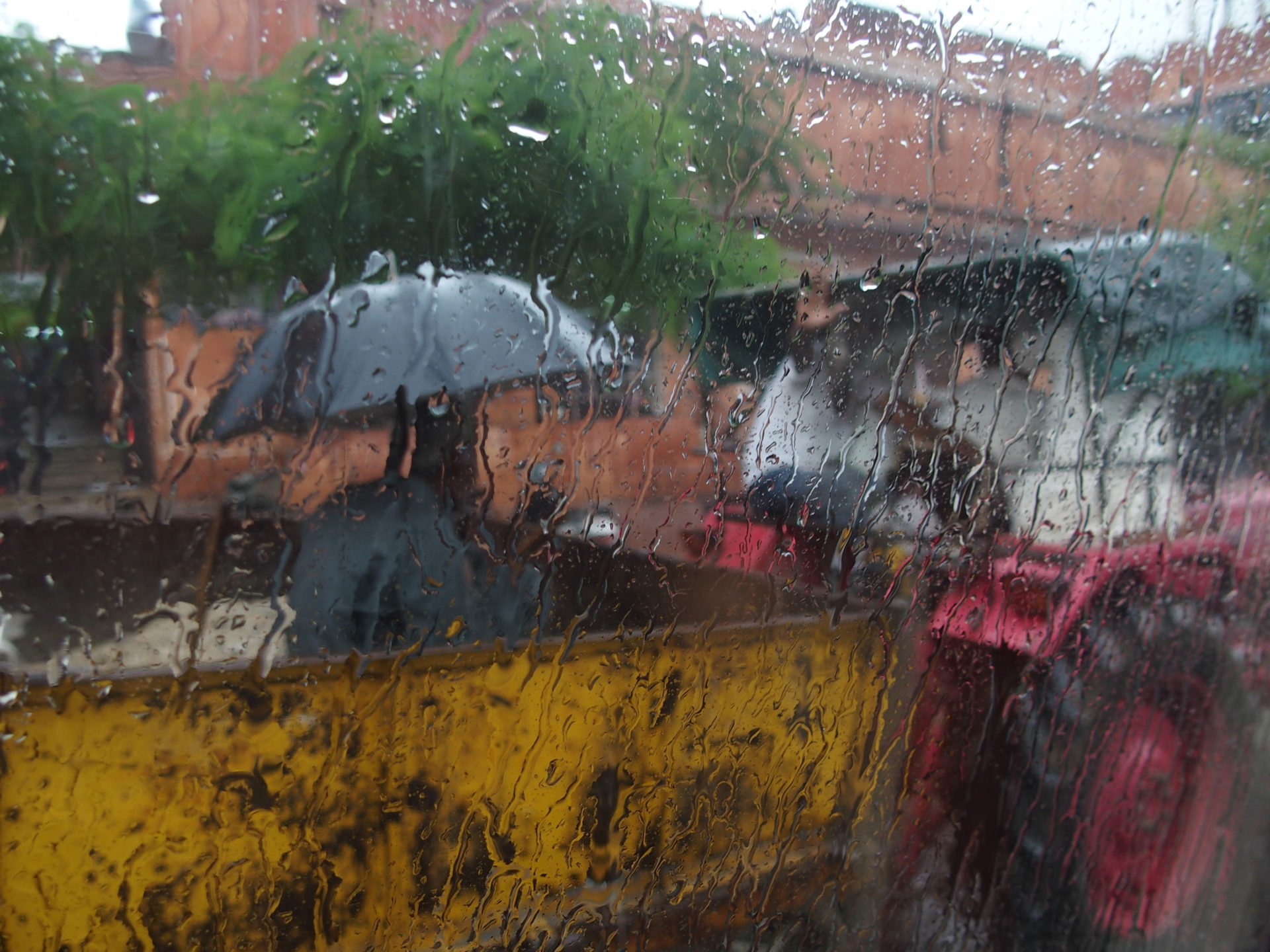 The southeast is also affected by the northeast monsoon from October, so there are two rainy seasons here.
With the exception of mountain regions, north and central India has a predominantly subtropical continental climate, while the south and coastal areas have a more maritime climate. In the north, for example, there are sometimes significant temperature fluctuations during the year. In the northern lowlands, 10 to 15°C prevail in December and January; in the hottest period between April and June, maximum temperatures of 40 to over 50°C are possible. In the south, on the other hand, it is (relatively constant) hot all year round.
In the mountainous regions of the Himalayas, the climate is relatively comparable to that in Germany. There is winter with snowfall, followed by the slightly warmer and longer summer time from April to mid-October. From mid-July to mid-September, the monsoon shows up, but does not extend over the mountain ranges to Jammu and Kashmir, so that it stays dry in the far north all year round.
The best time to visit India is from November to March. The best way to travel to the mountain regions is between May and October.
Tips for the best travel time in India you can find here.
Time difference
Central European Time (CET) +4 1/2 hours (during European daylight saving time +3 1/2 hours).
Electricity
German plugs fit into the Indian sockets. Usually there is 220 volts alternating current, 50 Hertz. In many places, one has to expect strong voltage fluctuations and power failure. An adapter is advisable.
During our trekking and cycling tours there will be no access to the power grid. To charge cameras, phones, etc. either bring power banks or have extra batteries with you.
Post/Telephone/Internet
Post
Post to Europe needs an air mail (necessarily mark!) about 6-8 days, as sea freight approx. 2-3 months.
Phone
The area code of India is 0091, from India to Germany you dial 0049, to Austria 0043 and to Switzerland 0041. Phone calls are possible in almost all internet cafes.
IMPORTANTNUMBERS: Police 100/22 97 15 00 (from mobile phone 112), fire brigade 101, ambulance service 102/108.
It is recommended to buy an Indian Sim card in India. The Sim Card for Tourists is easily available anywhere and valuable for one month. Calls from India to abroad cost about 10 rupees per minute. For the phone call from Germany to India there are many low-cost area codes, on the Internet for as much as 1 cent per minute.
Internet
Internet cafes and Wi-Fi are now almost everywhere, especially in the big cities and tourist resorts. However, power outages and slow connections make it difficult to contact.
Holidays
26 January: Republic Day
March Mahashivratri, Good Friday
March/April Holi (Colour Festival)
April Ram Navami, Mahavir Jayanti
May 25: Buddha Purnima
15 August (Independence Day)
August Janamashtami, Breaking the fast at the end of Ramadan
October 2: Mahatma Gandhi's birthday
October Dussehra, Muslim Feast of Sacrifice
October/ November Diwali
November 17: Guru Nanak's birthday
December 25: Christmas
These holidays shift from year to year according to the lunar calendar.
Before a trip, it is worth informing about the holidays and festivals in India, as they are usually a big spectacle.
Opening hours
Banks: Mon to Fri 10/11-14/15 o'clock (deviations are possible), partly also Sat 10/11-12/13 o'clock;
Offices: Mon to Fri 10am-1pm, 2pm-6pm;
Government offices: generally Mon to Fri 10am-5pm (lunch break is taken at different times, but at least from 1pm-2pm);
Shops: Mon to Sat about 9.30am-6pm with lunch break. Smaller shops are open from early in the morning until late at night;
Restaurants: daily 8-2 a.m.;
Post office: Mon to Fri 10am-5pm, Sat 10am-1pm, longer in major cities (lunch break 1pm-2pm).
Money
Currency unit: Indian Rupee (INR)
1 Indian rupee = 100 paise.
The current course was May 2020:
1 Euro = approx. 80.00 INR
Please avoid exchanging money or little at the airport, as the course here is very bad. There are ATMs at the airport itself.
With credit cards you can easily withdraw up to 10,000 RS (approx. 140 €) at the ATMs (the so-called ATMs). With credit cards from some institutions (DKB, Consorsbank, Comdirekt) you can even withdraw money for free.
Nevertheless, it is recommended to have some cash (100-200 €) with you for the emergency.
In addition, in many places you can also pay cashless by credit card. However, a fee of at least 3% is often charged for this.