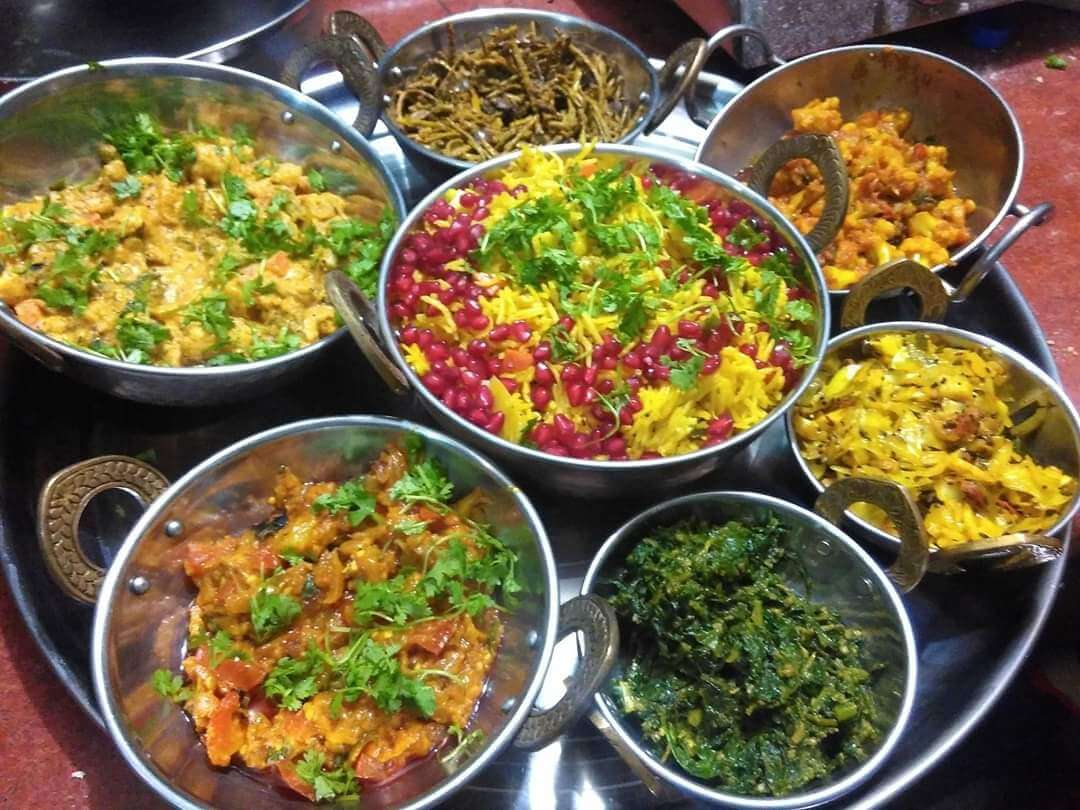 During the Covid 19 Lockdown in 2020 Rekha and me (Sarah) were collecting Rekha's best and most popular Indian recipes. We recooked them, improved them, clicked pictures and wrote the recipes down. The result is Rekha's "first Incredible India" Cookbook with 110 selected recipes. In this book, you will find Indian vegetarian snacks, soups, curries, rice dishes, breads, lentil dishes, sweets and drinks. Many of the recipes are easy to prepare and meant for everyday cooking. Other recipes are more elaborate and best for special occasions. Enjoy the excursion into a world of exotic spices and aromas.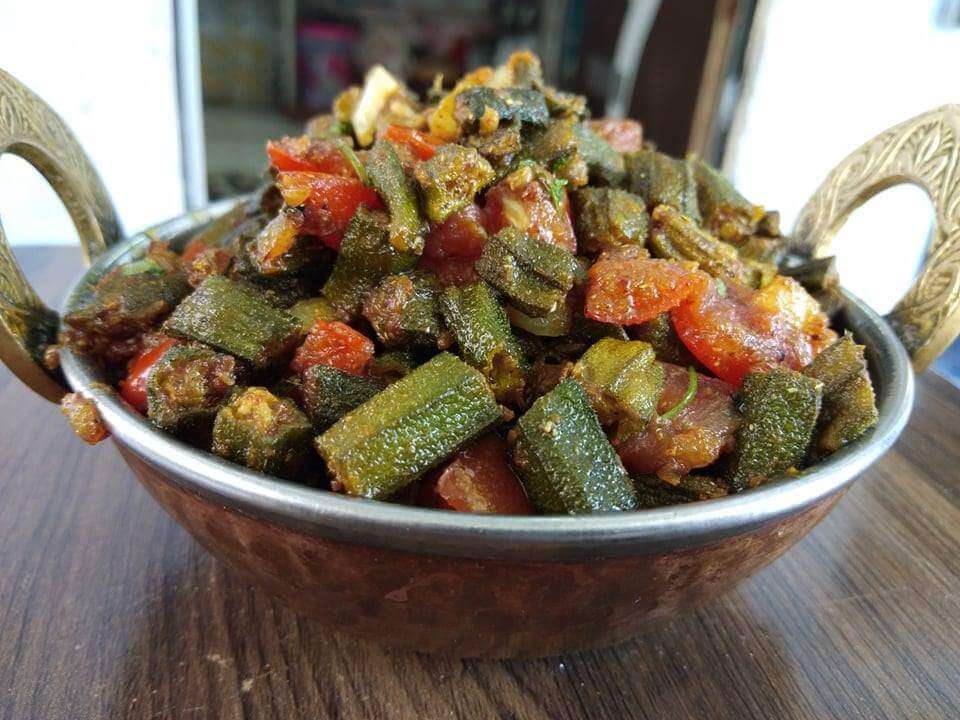 You can buy the PDF-book by contacting me. The book costs 11 €. Once paid through bank transfer or Paypal, I will send you the link for downloading the book.
Some Pages of the Book: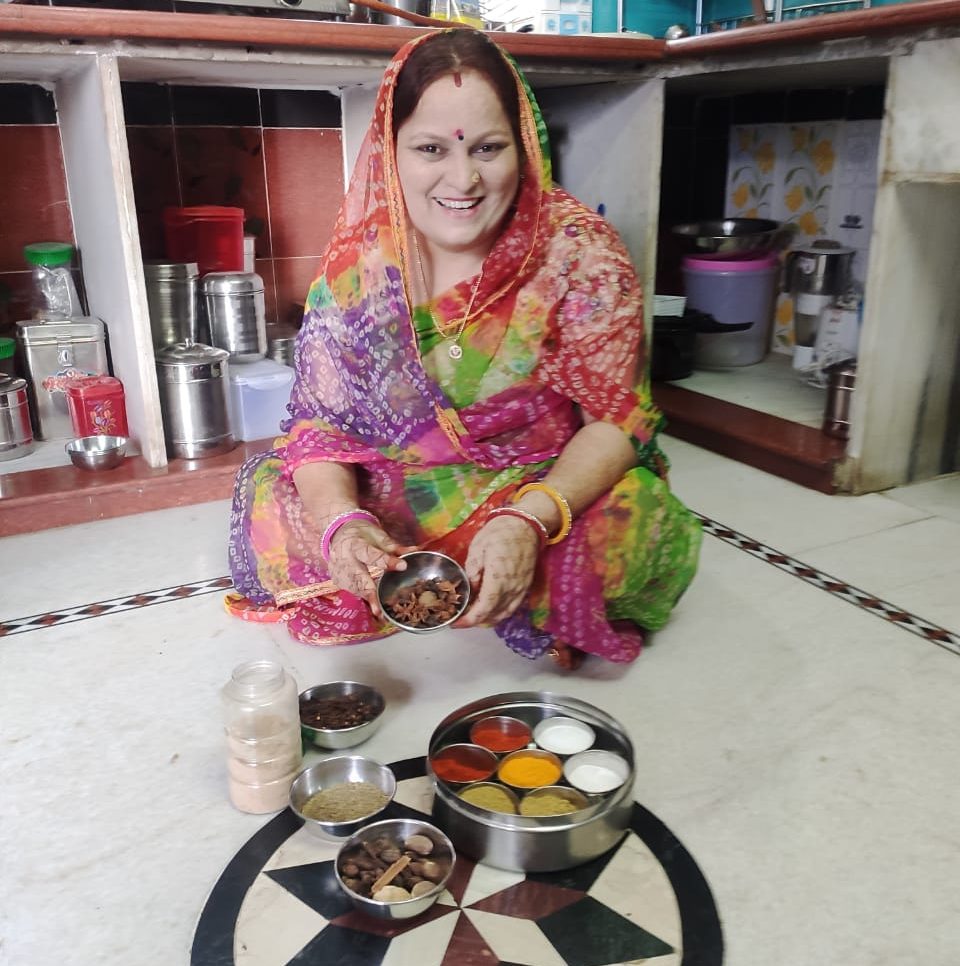 Rekha runs her "Incredible Krishna Cooking Workshop" in Jodhpur. She teaches students from all over the world and introduces them to the secrets of Indian cooking. Rekha is not only an amazing cook but a true power woman as well. Contact as for live or online cooking classes with her.
More About the Indian Kitchen and many Indian recipes you can find on our blog.