Before cooking a dish from an Indian North East State, I am always a little bit nervous and doubtful about the result. Not only that I often have to find vegetarian substitutes, but in the North East they also use some very interesting cooking methods. But this is also one reason, why I enjoy this project so much. I get to learn new things and also more about India.
Khar is basically the ash of burned Banana Peel mixed with water- strange, right? Apparently, the burned banana ash is alkaline and that is why one could also replace it by Baking Soda. Now I know, why I prepared the Cauliflower Bai from Mizoram with Baking powder haha ?.
Khar is supposed to clean the stomach and was used before salt was available in these regions.
For Amita Khar, which is Raw Papaya with Khar, I tried to make my own Khar, which was kind of funny.
This time I prepared a very small amount of both assamese dishes, since I was doubtful about both. Thekera Tenga are fried potatoes with the Panch Phoran spice in a thickened gravy with sour flavour.
Both dishes were very easy to prepare with a minimum of ingredients and both turned out to be truly unique in flavour, but delicious.
The Amita Khar tasted like a yummy chutney, I guess, because my Papaya was not that much raw, as it should have been. And it was very garlicky (I used the same amount of garlic as mentioned in the recipe, but divided all other ingredients by 4, hups). The blackish colour is not the most appealing, but taste-wise I enjoyed it a lot.
Also the sourly fried potatoes in the flavourful gravy were nice. Panch Phoran is a very nice spice mix, I will use more often now for my everyday cooking. Remember, this popular Masala Mix from the eastern part of India consists of: Cumin Seeds, Onions Seeds, Mustard Seeds, Fennel Seeds and Fenugreek seeds.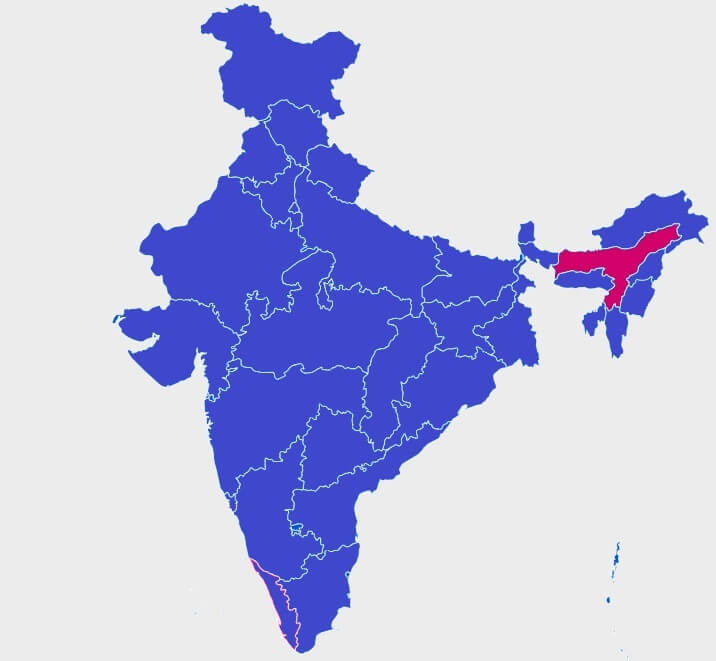 Assam is famous for the tea, the Brahmaputra, fish and the Kaziranga National Park with its Rhinos. I have been to Assam twice, but unfortunately only to depart and arrive in the city Dibrugarh to participate in a race in the neighbour State Arunachal Pradesh.
Recipe for Amita Khar
Recipe for Thekera Thenga