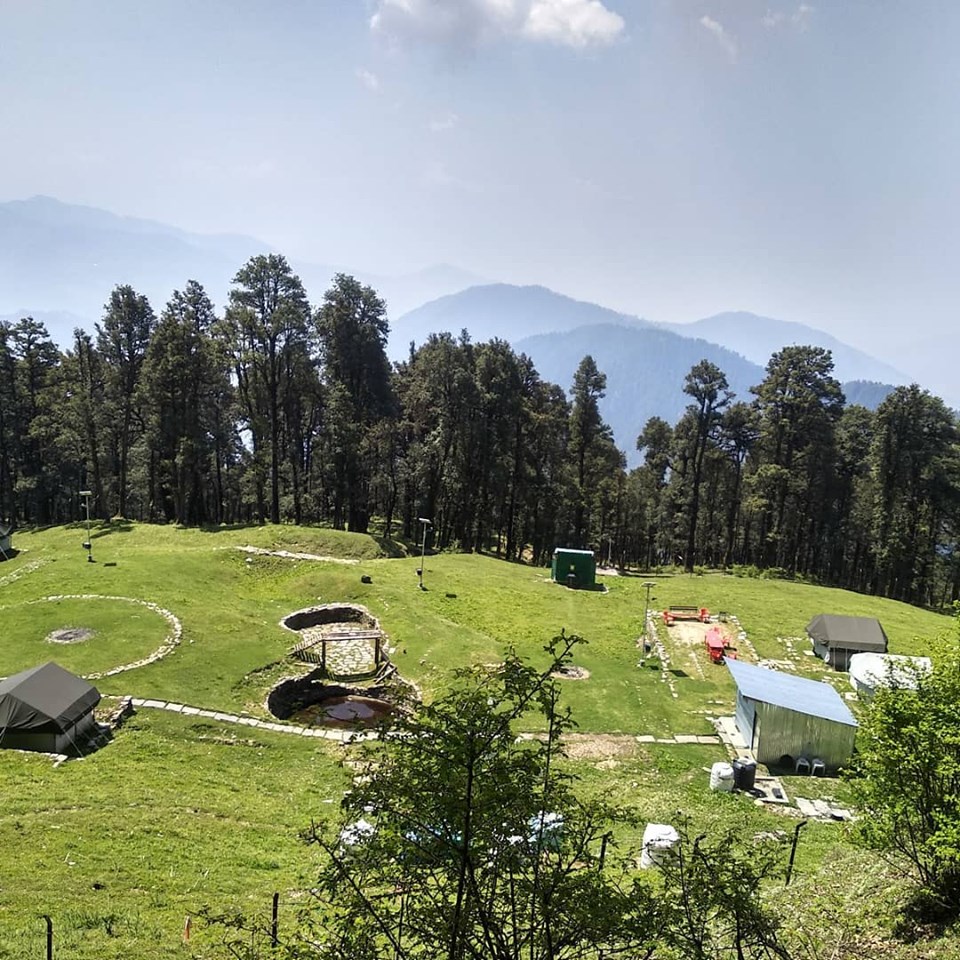 Since I've been living in the Indian Himalayas (now it's been four years), mountain biking is my great passion.
Even then in German,y I was riding a lot by bike, but used the two-wheeler to commute and followed sports like swimming and running.
Well, here in the beautiful Kullu valley, which is located at 2000 meters altitude, there are no swimming pools and the mountains do not invite for extended jogging tours.
So I decided to by a bike.
My mountain bike is my best friend and a very loyal companion. It brings me up passes, can climb steep inclines and takes me over stick and stone, through sand and streams and always safely to my destination.
While my Indian friends are more into downhill mountain biking, I love long climbs with  rewarding destination, such as a beautiful view, a pass or a good meal, and then I can enjoy the descent all the more!
Around my home in the Kullu Valley, I already did many tours the most beautiful destinations: the 3980 meter high Rothang Pass, 51 km from Manali, I have cycled up several times, even more often to the small traditional village jana to eat a typical Indian meal or I took shorter hiking trails through the forests.
I also did several times the the Manali-Leh Highway: 500 km on over 6 passes, the highest of them is the Kardung La, which, at 5600 meters, is supposed to be the highest pass in the world.
But last weekend I took a pass that I almost failed to climb uo! The 3140 meter high Jalori Pass. Not so high, you might think, where is the problem? Well, it wasn't the height that made the tour so challenging. The tour itself was a violent ride! Not least because we climbed more than 2000 metres of altitude.
I started at 5:00 am by the local bus from Manali to the district capital Kullu (40 km distance). Here I met my three competitors at 7 o'clock and we set off for the 30 km long descent to Aut (1000 m), on the National Highway 21.
Here we first strengthened ourselves with an Indian breakfast: sweet milk tea and a parantha, a flatbread filled with potatoes. From here the adventure began, as we went straight through a 3 km long tunnel. In India  everyone who wants- no matter how- can enter into dark tunnels. Even without a light!
We reached the other end after 4 km in darkness and through exhaust fumes safely and left the main road to turn into the beautiful Larji valley towards Banjar. The 21 km to Banjar were tranquil, a small road meandered uphill and downhill through the valley along the river Larji.
From Banjar it got more intense! The road itself was fantastic, but up to Jhibi, nine kilometres away, it went up steeply. Almost only in the smallest gear we could move slowly forward!
Arriving in Jhibi I was relatively satisfied. Only 12 km to the pass, well, if that is not feasible! But the hammer only came now! We were already did 60 km- much of it uphill. But now it not only got steeper, but the good road disappeared and we fought our way up the pass on slippery rubble and sand!
We drove agonizingly slowly and it took forever from one kilometer sign to the next. Regularly we had to get off the bike to shake our legs, drink, eat repeat! This has never happened to me before! Normally I never get off the bike exhausted during the ride itself! I got cramps in different places at the same time, everything hurt: my back, my legs, my neck, even my arms.
But there was no giving up! The bananas added new energy in the short term and on it went.
For the last 5 km we needed over 1 hour, but I had never been so happy to reach a pass before!
And what a pass! This view, this atmosphere, nature! Here there is not only a Hindu temple, but also an old fort and a beautiful lake – and good food! How delicious simple rice with beans can be! 
I was so happy, but also so tired, That I was scared a bit of the return trip!
It was already 5 pm when we set off for the descent, which turned out to be pure driving fun! A dream and a reward for every mountain biker! But after the twenty-kilometre descent, So rode was not only purely downhill anymore. But with mean littel hills now and then. Meanwhile it got dark and we didn't reach Autuntil 8 pm Here I got on the bus! I couldn't bother anymore riding. But not that my little adventure ended here! After all, I went back to Manali for 2 hours in the rickety and overcrowded Indian bus. It wasn't until 10:30 pm that I reached my home! What a day!
Sometimes it is really good not to deal with the tours in too much detail beforehand! If I had known what was ahead of me, I might not have been brave enough to dare!
For two days I didn't do much except to eat and sleep! But I'm looking forward to my next cycling adcenture in the Himalayas.