Excerpt from the article "Highest post office in Europe and the one in the world" by Gerhard Freund, published in the Berner Briefmarkenzeitung
The Hikkim post office in India is at 4,440 m
Hikkim is a village in the district of Lahaul and Spiti in the northern Indian state of Himachal Pradesh and lies at an altitude of 4,440 meters above sea level. It is 46 km from the nearest town of Kaza and is connected by a road. It is one of the year-round inhabited places in India at an altitude of 4330 to 4440m. Most of the population belongs to the Buddhist community. The houses are mainly built of stone and wood.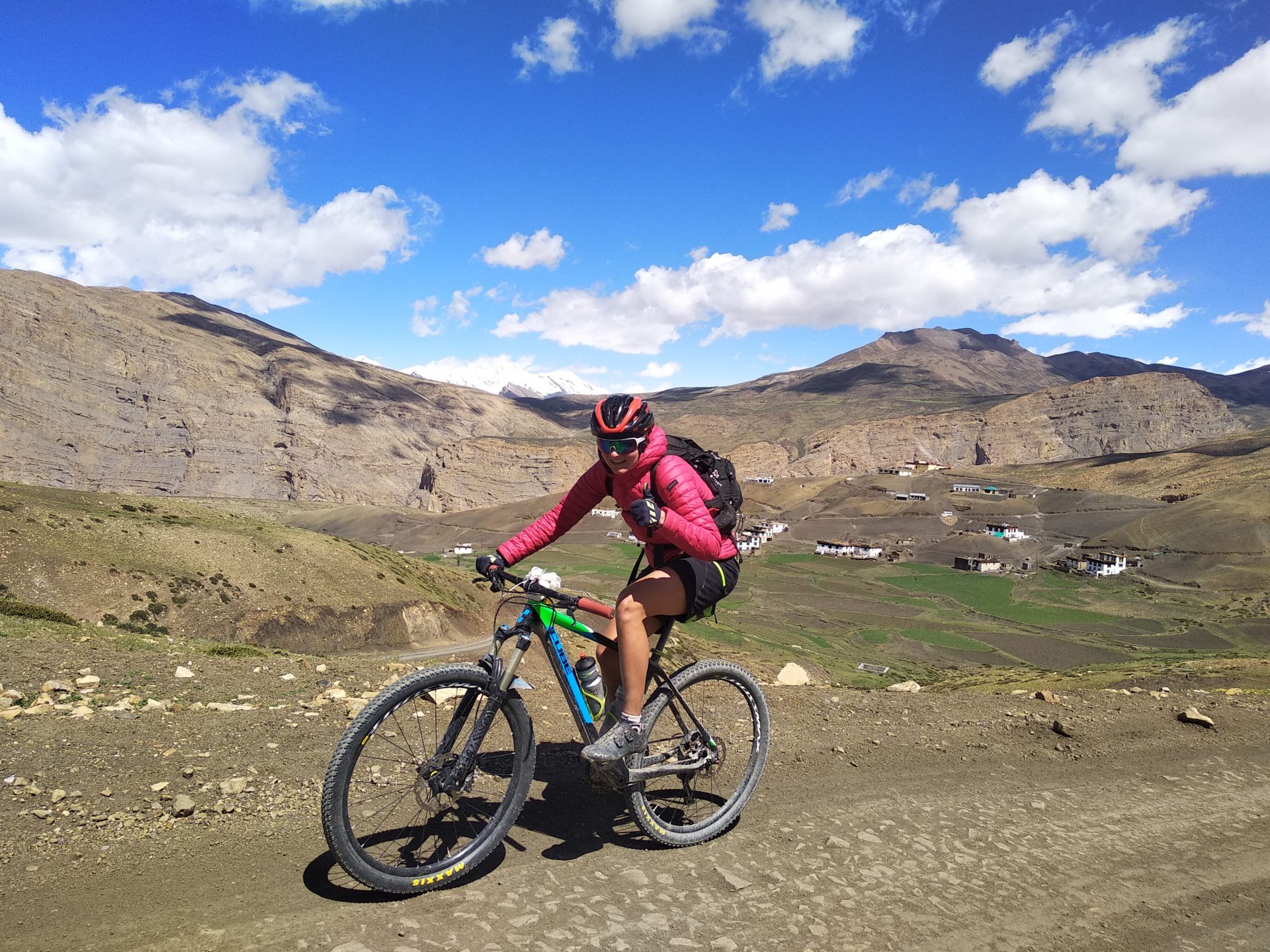 The village is cut off from the outside world for about six months due to enormous amounts of snow during the winter. It is precisely in this village that the highest post office in the world is located at an altitude of 4,440m. In addition to the usual postal services, the post office also functions as a savings bank for residents to deposit and withdraw money. The postal code for Hikkim is 172114.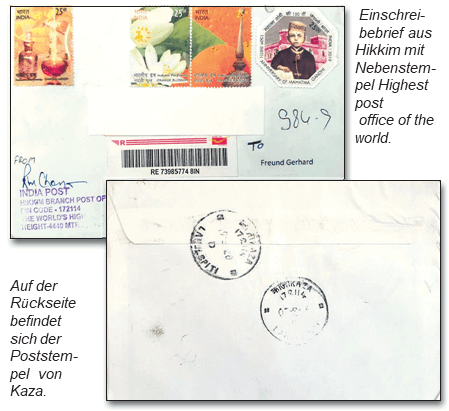 The post office was opened in November 1983 and the post office clerk Rinchen Chhering is still doing his job today as it was then. In addition to his salary, the post office also pays him the rent.
The village even had the highest polling station in the world for some time, but it was replaced by the village of Tashigang in the same district.
The place is particularly popular with tourists and hikers. Who doesn't even want a letter or postcard of the highest order
Send post office to the world. Even on organized motorcycle tours you can make a detour to Hikkim to send greetings home.