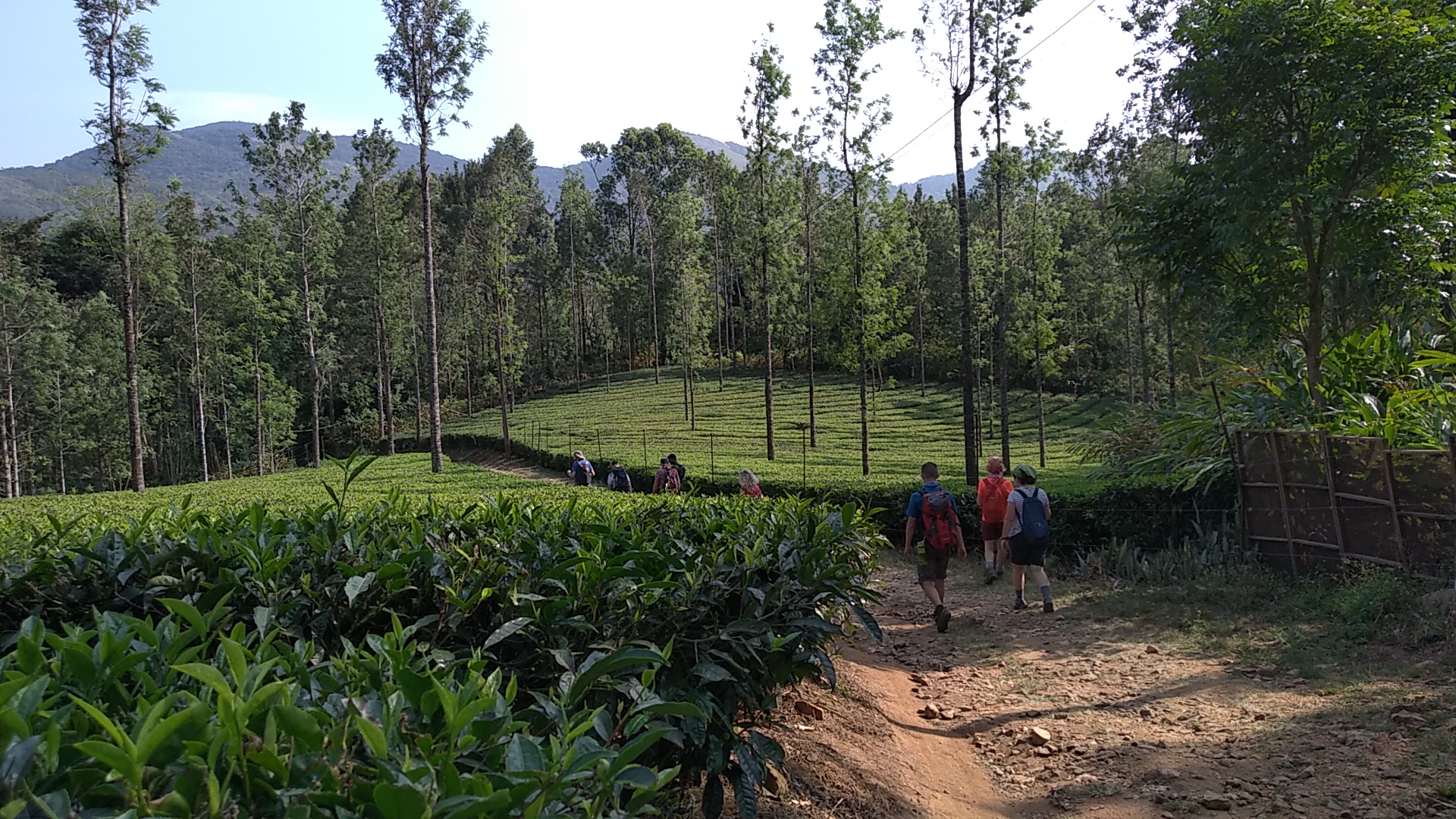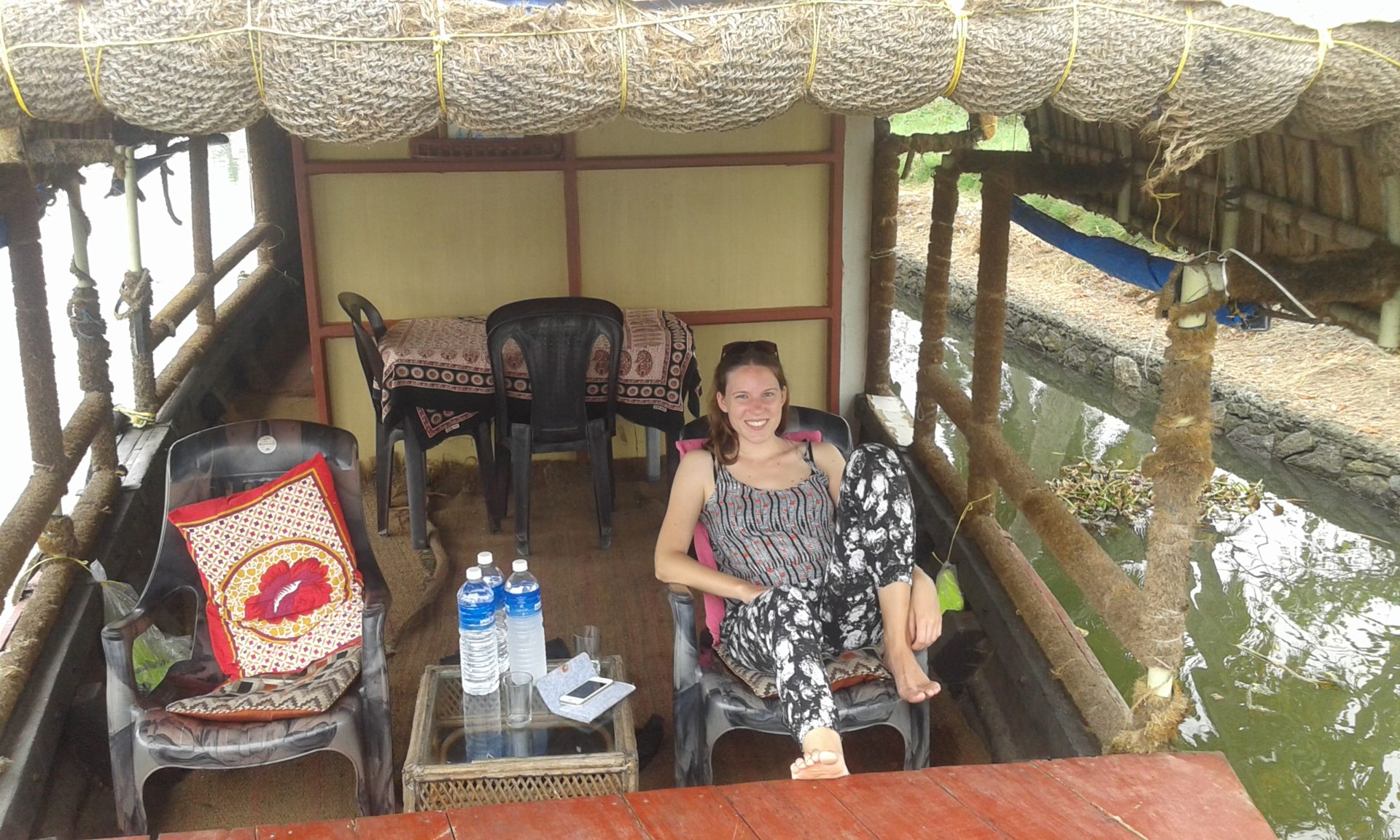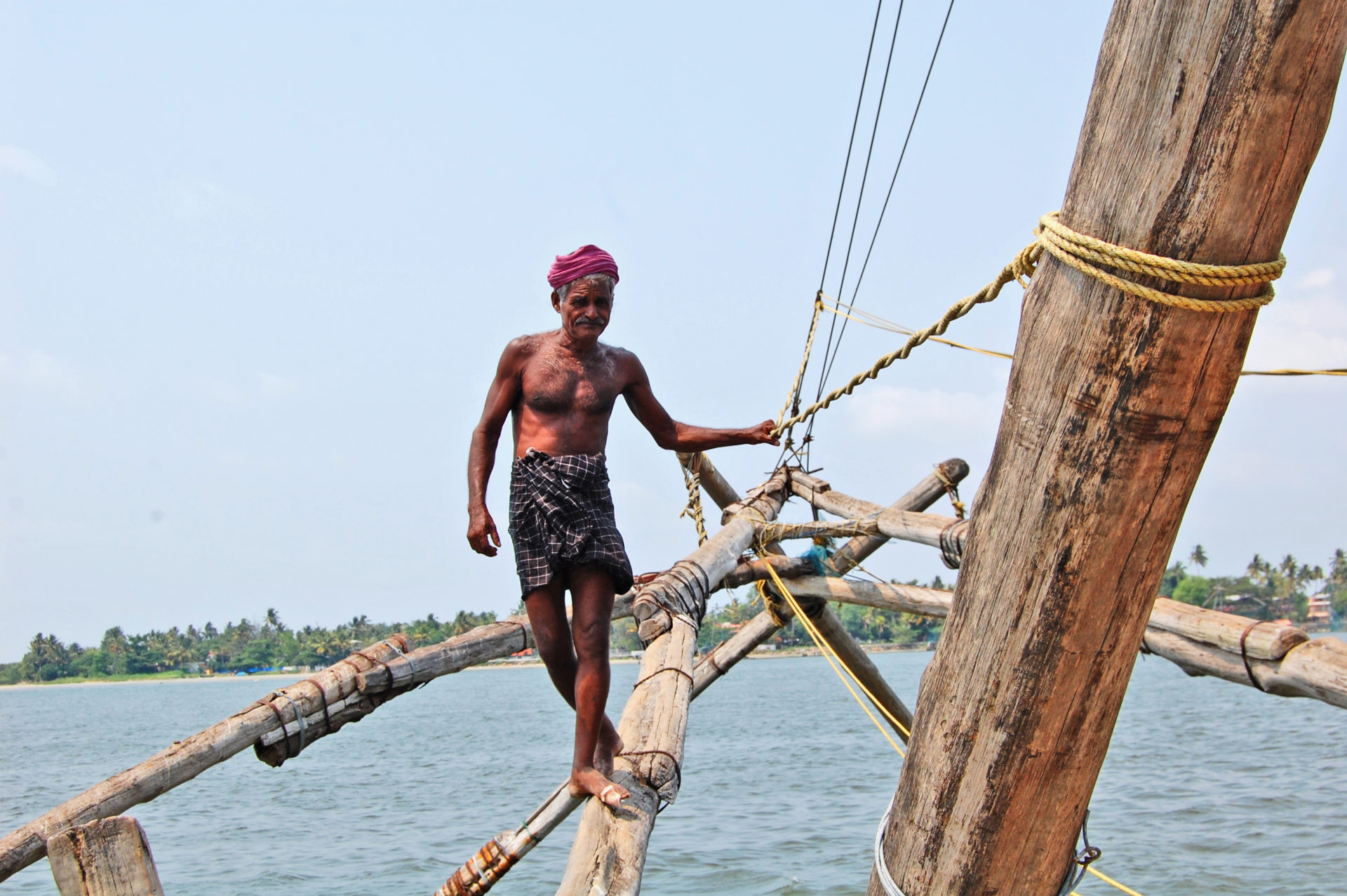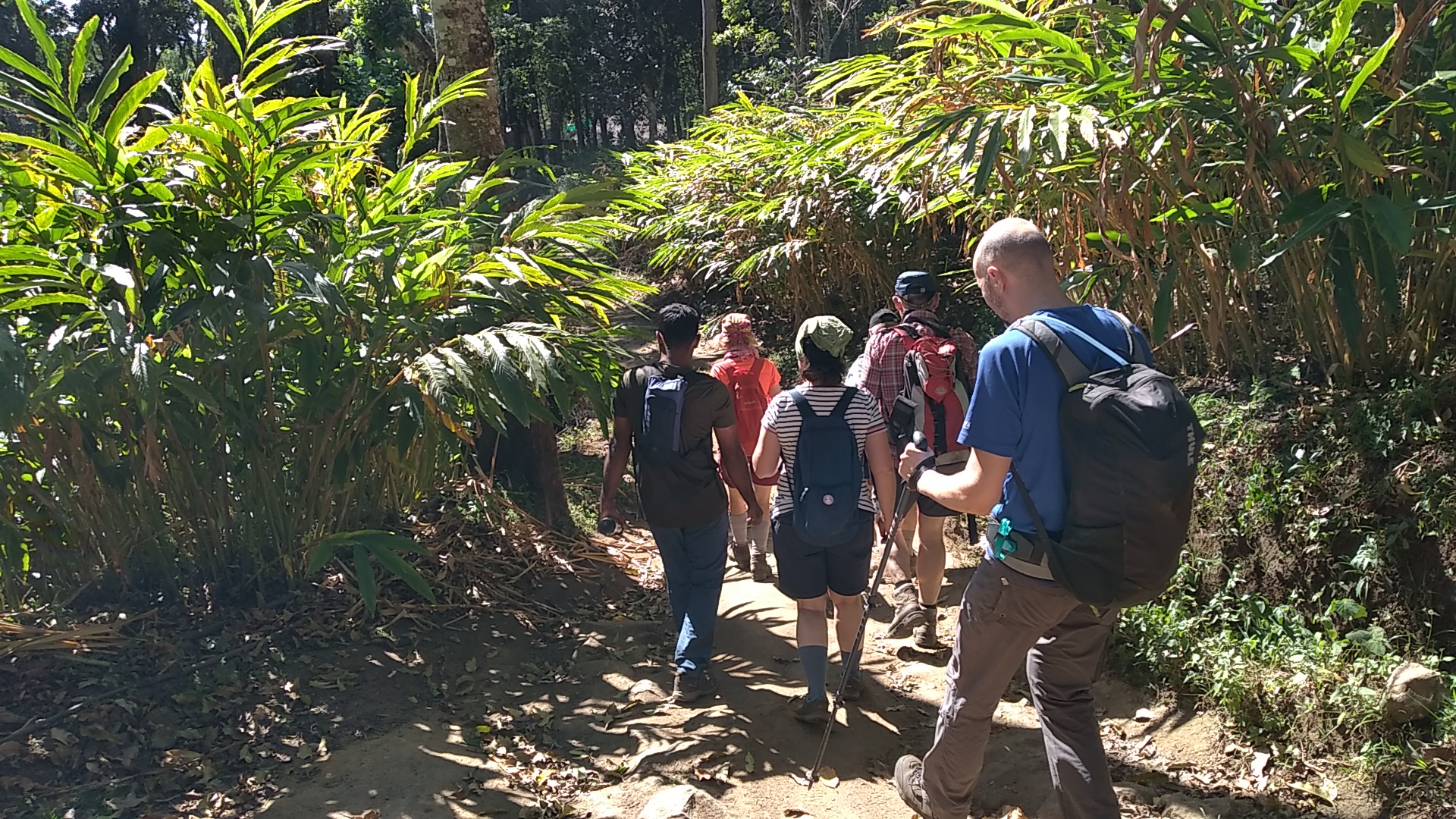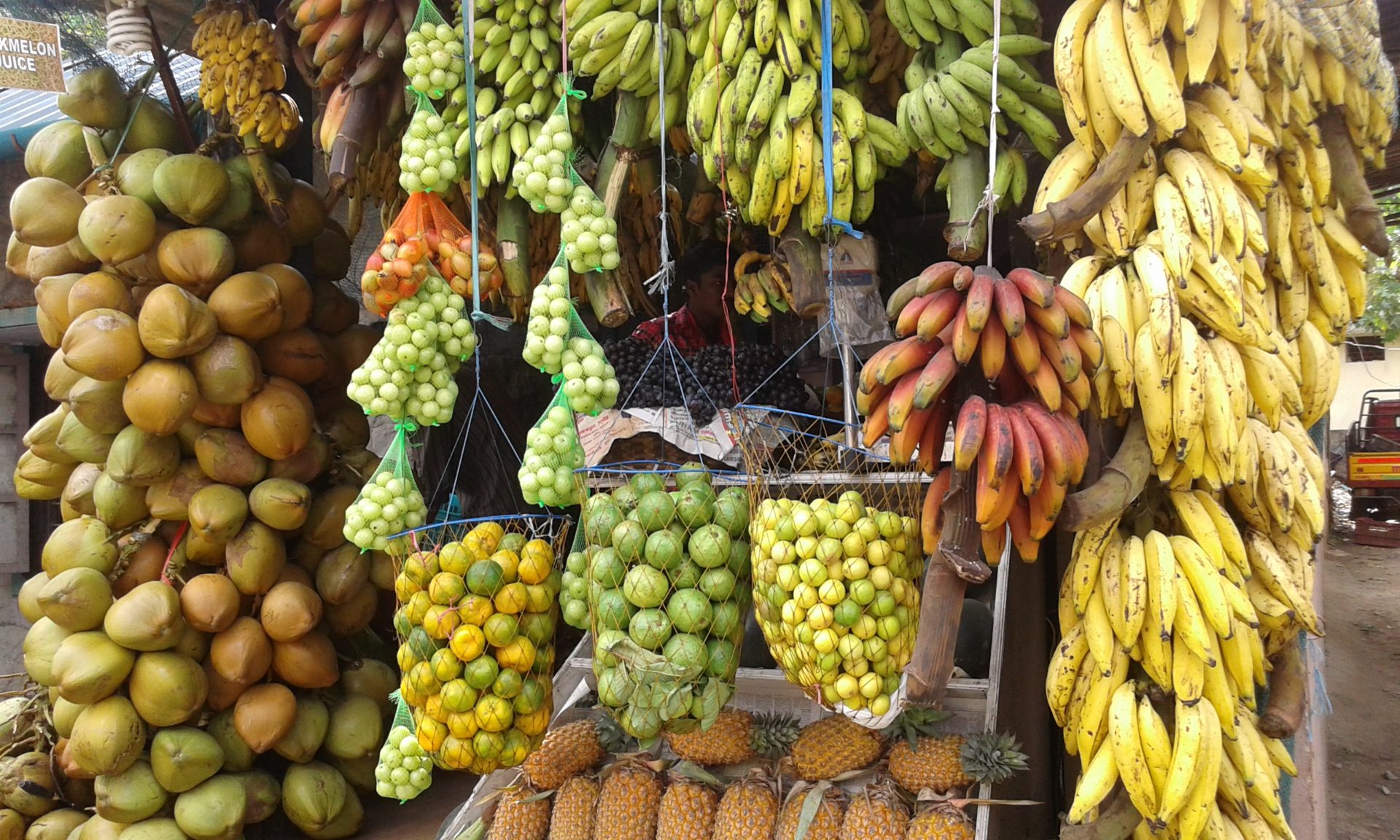 Overview
On this week-long travel building block, you will get to know the beautiful South Indian Kerala in all its splendor and diversity.
From the small Portuguese port city of Kochi, you go on a tranquil houseboat tour through the backwaters. Afterwards, the journey leads you up into the Westerghats to the tea and spice plantations Munnarss at almost 2000 meters before going to the beach for two quiet beach days at Marari Turtle Beach Resort.
Combine this building block with the Golden Triangle building block or the week-long Rajasthan travel module.
Program
Day 1 Fort Kochi Sightseeing
Today you will explore the Portuguese-influenced island of Fort Kochi by Tuktuk and with a Guide. Visit the Jewish synagogue and old churches, watch the fishing with the Chinese fishing nets and stroll through the small alleys of the city. Overnight in Homestay. -/-/-
Day 2 Drive into the backwaters and houseboat tour
By your private driver you will be taken by car to the canal system of the backwaters. In a small village the houseboat is already waiting for you and you spend the day and night on the floating home. Enjoy the slow ride with the Eco houseboat – this houseboat is not driven by an engine, but by manpower and who likes, can put on his own hand. Meals are served on the boat and can be bathed in the nearby sea. Overnight at Houseboat. B/L/D
Day 3 Drive to Munnar
A five-hour drive in the car takes you up to 1400 meters into the Western Ghats to Munnar. On the way you will visit a spice garden. Here, in the middle of the tea plantations, the temperatures are pleasantly cool. Visit the tea museum, the local market and if you feel like it, it's worth watching a demonstration in the traditional martial arts in the evening. Overnight at Guesthouse. B/-/-
Day 4 Day hike in Munnar through the tea and spice plantations
Today you participate in a guided hike through the tea and spice plantations Munnars – enjoys the great views and learn more about the tea production and spice sophistication from your guide. Breakfast and lunch are served on the way. Overnight at Guesthouse. B/L/-
Day 5 Trip to Marari to the beach
Your driver will take you to the beach on Kerala's coast. Here you can relax for your last two days at the Strand Resort. Overnight at Beach Resort. B/-/-
Day 7 Beach Day in Marari
Enjoy a day at the beach or take a trip to nearby Allepey. Overnight at Beach Resort. B/-/-
Day 8 Departure from Cochin
You will be taken to the airport or train station. Departure.
Services
6 nights in a double room with breakfast (2 nights of which at the Beach Resort)
complete transport in a private vehicle with driver
Eco houseboat tour with full board
Tuktuk Tour with Guide Fort Kochi
guided hike in Munnar
Entry fee spice garden
Entry fee tea museum
Entry fee martial arts
Highlights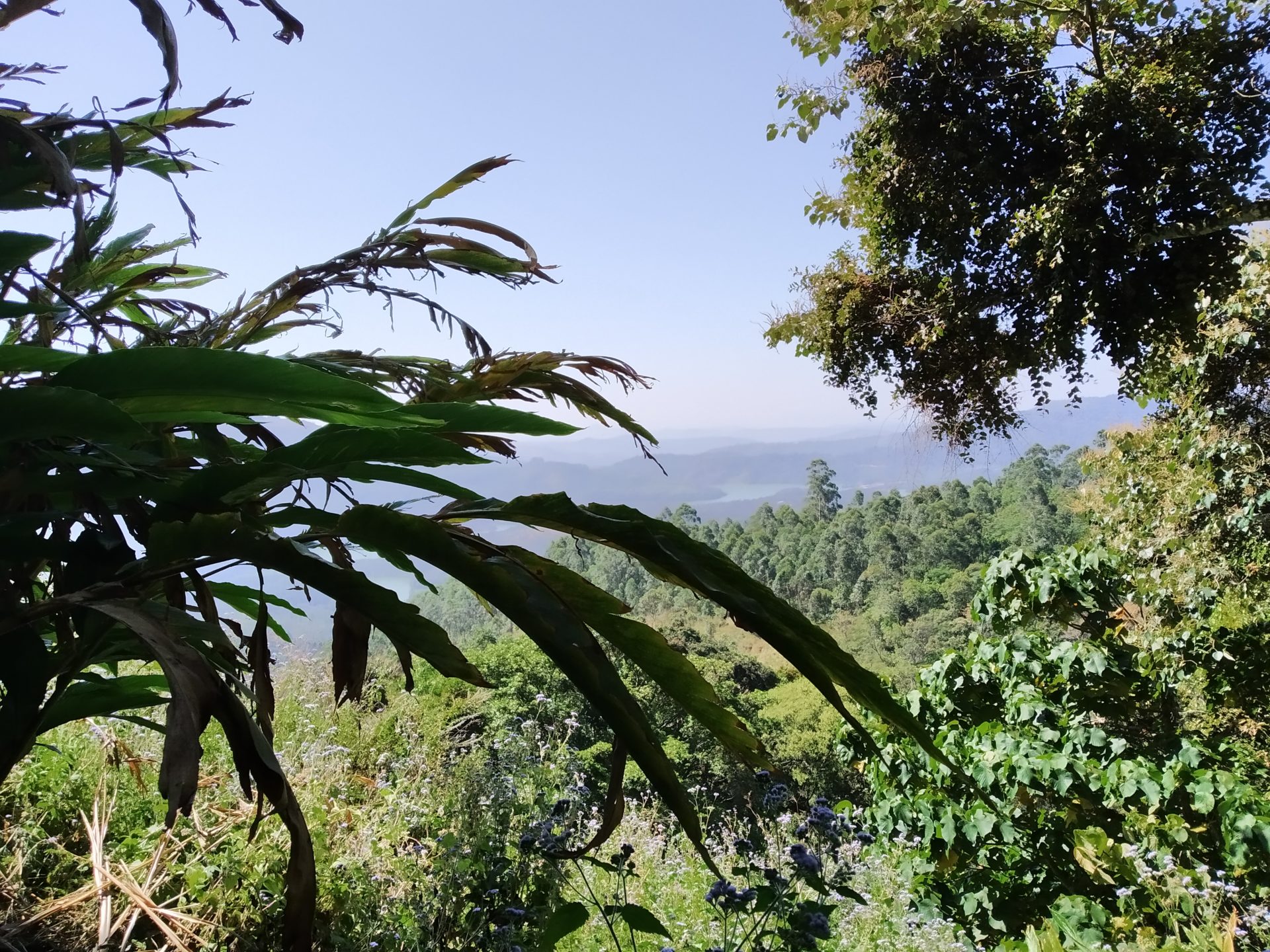 Prices and Dates
The tour is possible anytime possible, best time is from October to April.
Price per person
1 participant: 800 €
2-3 participants: 550 €
4 participants: 450 €
Tour Info
This tour is a fully organized tour without a tour guide, but with a car and driver. Detailed travel information will be provided.
About the region
From November to March it is pleasantly warm and you only need light clothing. On most beaches of Kerala you can swim in normal swimwear. On remote beaches, it is advisable to put on a T-shirt. Women in particular often attract unwelcome glances from locals and Indian tourists, as it is not common for women in India to show too much skin.
Climate
From March, temperatures will rise and it will be humid, so you should sweat a lot and pay attention to your circulation. From June to the end of September is the rainy season and many seasonal accommodations and restaurants have closed. It rains quite heavily during this time.
Accommodation
Our accommodations during the tours are typical guesthouses, homestays or hotels with air conditioning in 2- to 3-star categories. They are clean, located in a quiet location, mostly with a balcony.
Packing List
Passport
Printing of the electronic tourist visa (e-TV)
Cash/EC card/credit card
Photocopies of the most important documents (keep separate from originals). Send a copy via PDF to your own email in advance.
Travel documents
Day backpack (approx. 25l volume if possible with integrated rain cover) for food and drinks on the go
For the hikes/trekking we recommend: ankle-high hiking boots with profile and well run-in; breathable sportswear (e.g. functional shirt/quick-drying; light long hiking trousers) and 2-3 pairs of hiking socks
light clothes covering shoulders and knees
light sneakers or sandals (for aerating the feet)
Drinking bottle or field bottle (minimum 1 liter)
Wind and rain protection (e.g. breathable rain jacket)
Long trousers and sweater/jacket (for the evening and/or rooms with air conditioning)
Towel
Handkerchiefs (possibly also wet handkerchiefs for body hygiene)
Photo equipment
bathing suits, bath towel
Sun protection and headgear (cap, hat or headscarf, sunglasses, sunscreen)
Travel pharmacy, first aid kit, possibly personal medications, insect repellent
5

Spontaneous Kerala Trip

Thank you Sarah! Everything worked out great and I'm back to everyday life in Germany. I think I will think about the time in India for a long time. A completely different culture with so many exciting things to see. I really enjoyed the trip. The fact that everything was organized by you made me very relaxed and I was able to enjoy the time very much!
One Week Kerala Tour Building Block