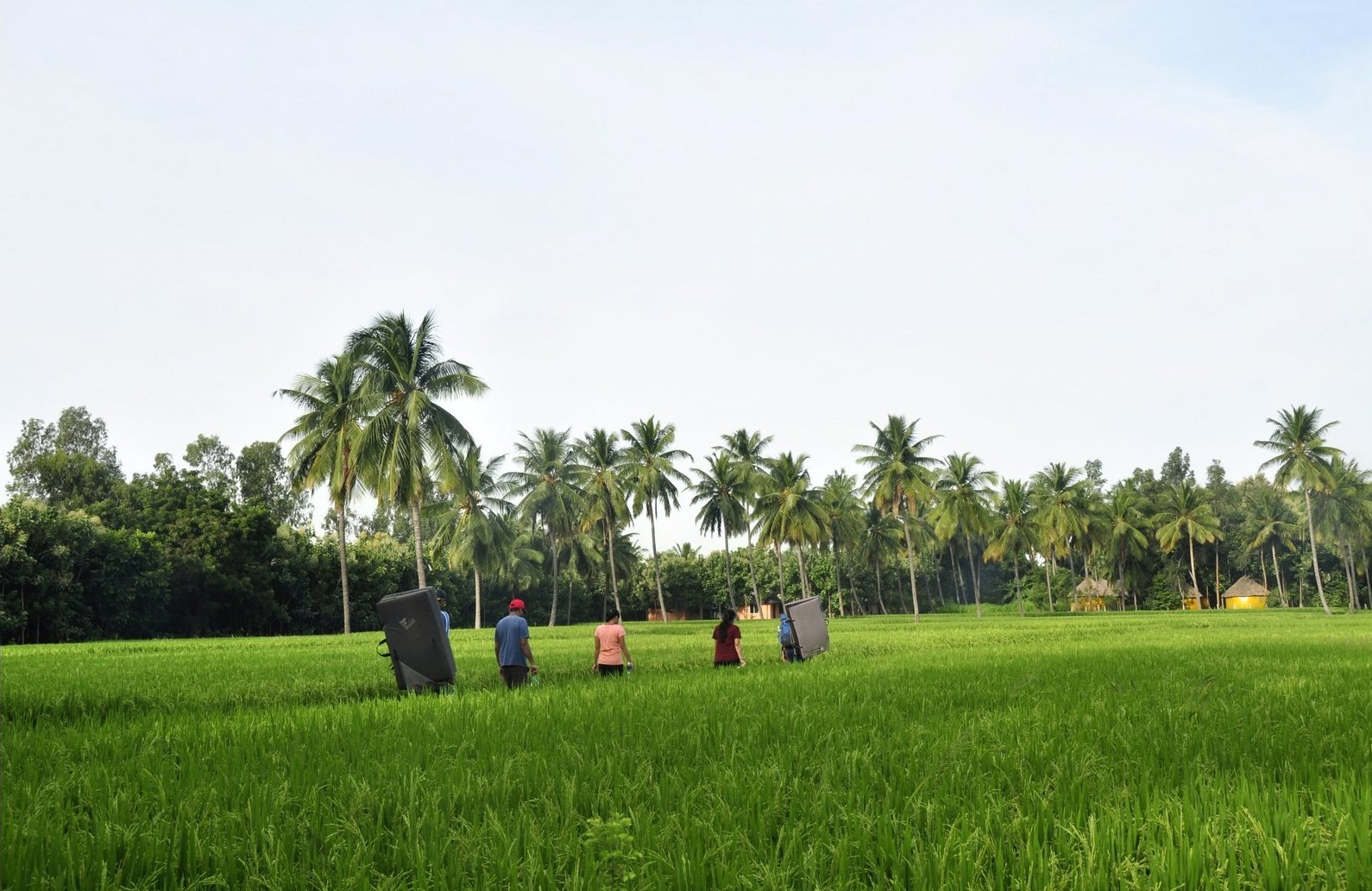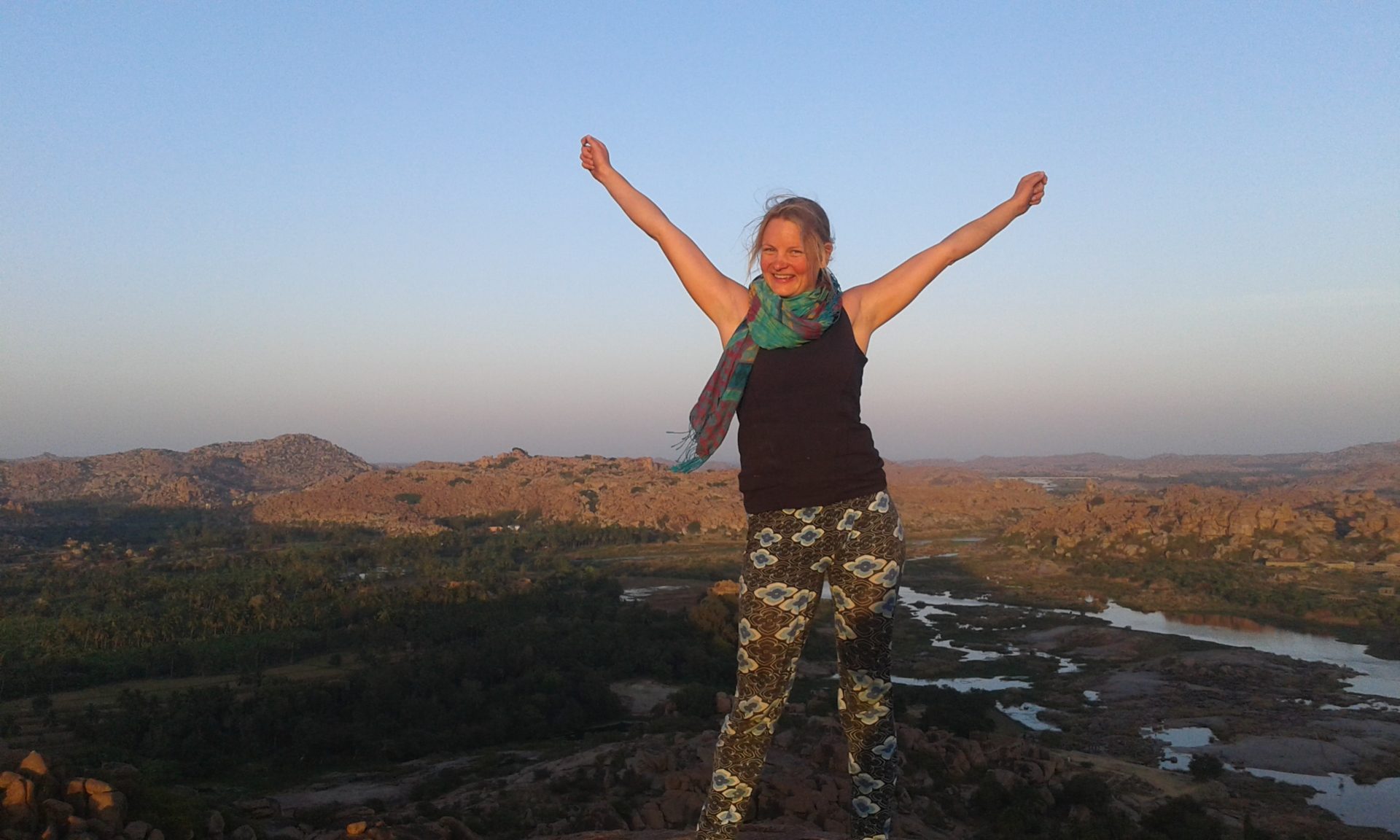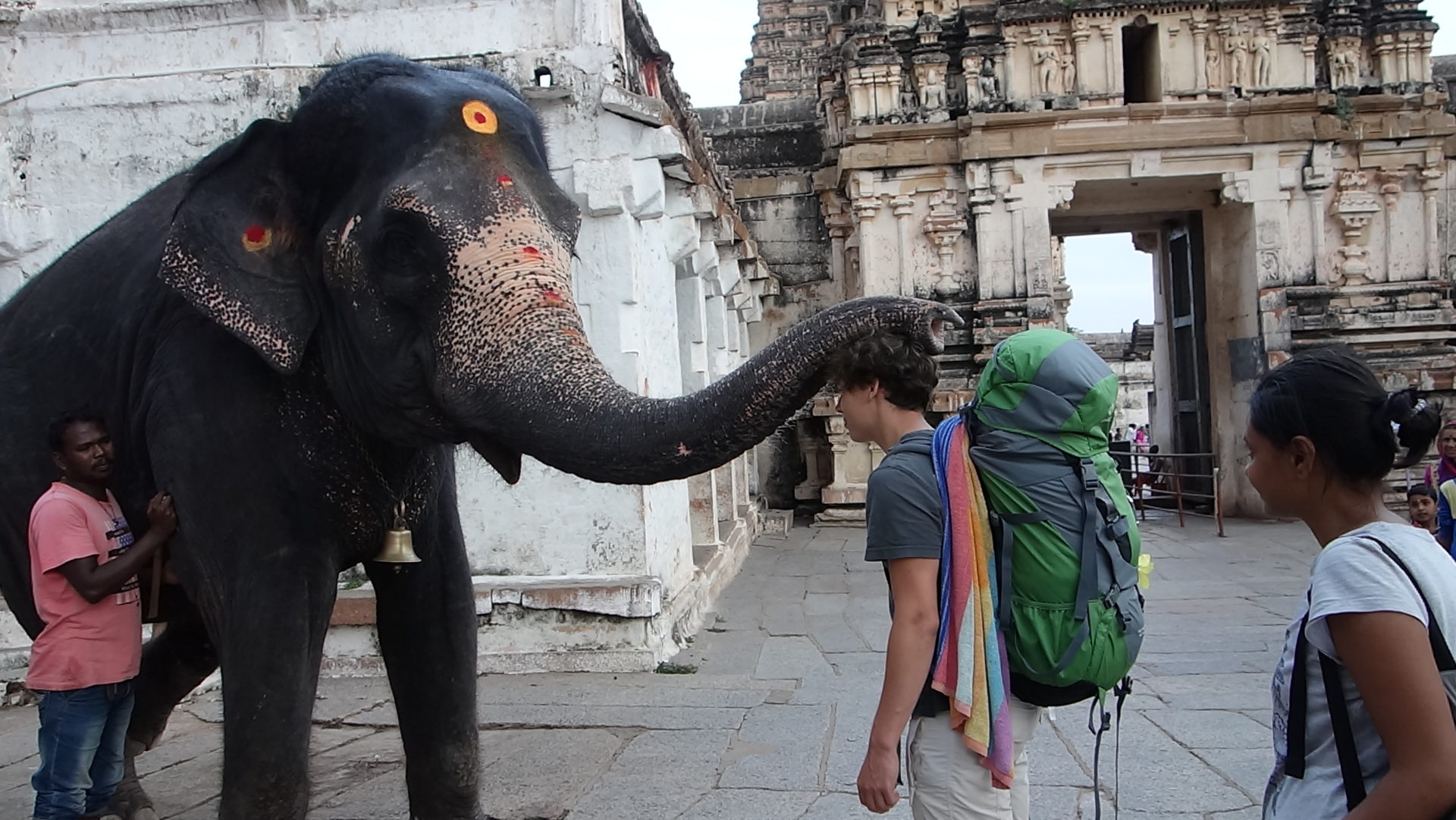 Overview
A two-week trip to one of the world's most beautiful and largest bouldering area. It goes to south India to the small idyllic village of Hampi. For some Hampi is interesting because of its Unesco World Heritage Site, others indulge in their hippie existence in Hampi and we travel to the green oasis to pay due attention to Hampi's boulders. Every year the best climbers from all over the world make a pilgrimage to Hampi over the winter months and we are there as well!
In addition to its palm trees, temples and rice fields, Hampi is distinguished above all by its rocks, which can be found here as scattered to millions.
This tour is organized and accompanied by Sarah. She has been living in India for several years, is a yoga teacher and is very familiar with the local conditions.
In Hampi we meet the two local boys Tom and Jerry. Both grew up in Hampi and are not only excellent climbers, but know (almost) every route here and can climb them!
We will stay in comfortable huts under palm trees on Hampi Island, a backpacker paradise with cozy cafes and restaurants and of course within walking distance to the boulders.
In Hampi it gets very warm during the day and so we will go for bouldering every morning and in the evening. In between there is time for relaxation, excursions and regeneration. Sarah will also offer daily yoga classes to compensate.
A visit to Hanuman Temple at sunrise and a trip to the nearby lake are a must.
There will also be a two-day tour to Goa to the sea. Because the rocks in Hampi are sharp and demanding, some rest in between is quite beneficial.
Program
Day 1 Departure from home
We arrive in Bangalore in the middle of the night and check into our hotel. Overnight stay at the hotel
Day 2 Bangalore and night trip to Hampi
During the day we explore the IT metropolis Bangalore and if you like, you can also go climbing in the indoor hall. Otherwise we take a guided tour of the South Indian city with visits to markets, parks and temples. In the evening we take the bus (train) overnight to Hampi. Night trip by bus or train. (B/-/-)
Day 3 Arrival in Hampi
Early in the morning we reach our destination: Hampi. This small historically significant town with its temples and palace ruins is idyllically situated on a small river surrounded by palm trees and travel fields. Boulder sits on Boulder for kilometres. Here we are right!
After a shower and a delicious breakfast, we meet our boulder guides Tom and Jerry, two local boys who grew up here and know and can climb (almost) every boulder..
After the big midday heat we go to the first climbing session in the afternoon. Overnight stay in the cottage (-/-/-)
Day 4- Day 7 Bouldering in Hampi
In Hampi life is uncomplicated: Early in the morning Tom and Jerry take us out for climbing, then we go to a nice backpacker cafe for an extensive breakfast and in the afternoon we go back to the rocks.
The rocks are sharp and our hands take a few days to get used to it . But the challenging and endless routes and Hampi's beauty make you happy.
In addition, daily yoga takes place between the rocks, as well as excursions by bike and moped to nearby temples and lakes. Overnight stay in the cottage (-/-/-)
Day 7 Night Trip to Goa
For two days we go to the beach for relaxation. For this we start in the evening of the seventh day. This excursion is of course voluntary and if you like, you can also spend the next few days in Hampi or take a trip to the sports climbing paradise Badami. Overnight in the Sleeperbus (-/-/-)
Day 8 and Day 9
Swimming-Sun-Beach. Our fingers and muscles are recovering. Yoga classes are offered in the morning and evening. A trip to the spice plantation can also be worthwhile. Overnight stay in the cottage (-/-/-)
Day 9 night trip back to Hampi
After another day on the beach in Goa, we return to Hampi by bus in the evening. Night trip in the Sleeperbus. (-/-/-)
Day 10 -Day 14
5 full days for more climbing again and to solve "problems". Overnight stay in the cottage (-/-/-)
Day 14 Departure Hampi by night bus/train
In the evening we return to Bangalore overnight. Night trip on sleeper bus or train (-/-/-)
Day 15 Arrival in Bangalore and departure home
Early in the morning we reach Bangalore – depending on the time of departure we spend another day in Bangalore for a stroll, climbing or just to just relax. During the day hotel room (-/-/-)
Services
All accommodations in a double room (in Bangalore with breakfast)
Complete transport by night bus or train Bangalore-Hampi/ Hampi Goa
Transfer to and from the airport
Sightseeing in Bangalore
Tour Guide
Boulderguides in Hampi
Crashpads, Climbing Maps
daily yoga classes
International flight
Visa
Meals (approx. 2-4 € per meal)
Activities in Hampi besides yoga and bouldering (bicycle trips, mopeds available at an extra cost)
Climbing equipment (shoes, chalk, etc.)
Highlights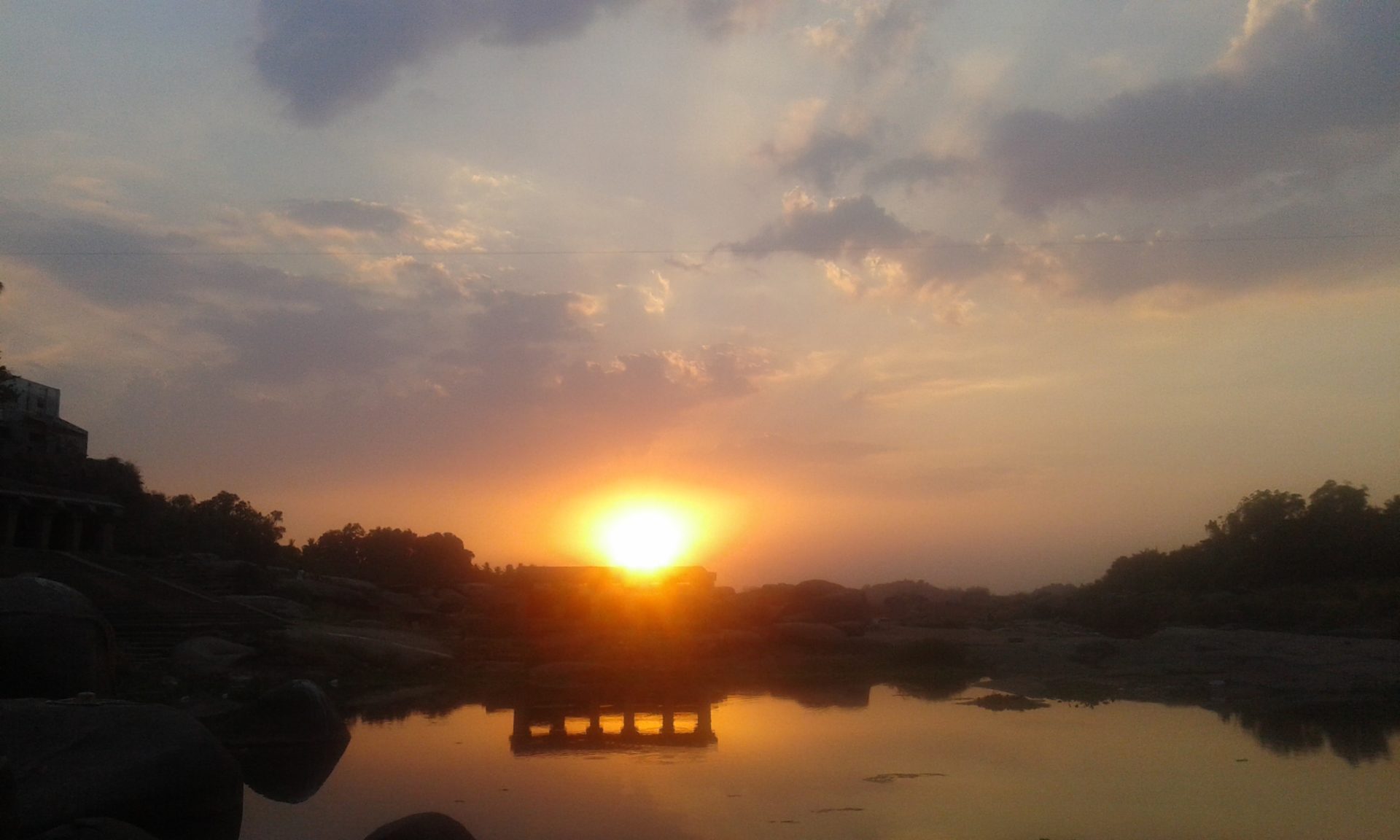 Prices and Dates
from 5 participants for 900 € per person
No fixed departure days right now. You fancy the tour ? Grab your friends and from 5 people the trip to your desired date can take place at the same price. Once you have a date fixed, we can also help you with finding more participants.
Of course, this tour is also possible from two participants and can also be extended. Simply make a request by e-mail.
Tour Info
Requirements
You set the difficulty level yourself. Here everyone can climb. Whether beginners or professionals – everyone will enjoy it. From routes from difficulty levels 4 to 8, everything is included. Professional boulder guides will show you the boulders and routes. Be open to new and little flexible – after all, you are in India
Further Information
About The Region
Hampi was once an important kingdom. Today it is a UNESCO World Heritage Site. You can read more about Hampi here and here.
From November to March it is pleasantly warm, if not hot and you only need light clothing. On the beaches of Goa you can swim in normal swimwear. From March, temperatures will rise and it will be humid, so you will sweat a lot and should pay attention to drink enough. From June to the end of September is the rainy season and many seasonal accommodations and restaurants have closed. It rains quite heavily during this time.
Dangers
Especially in the rice fields, care must be taken care of poisonous snakes and they should not be entered with loose footwear.
Accommodation
Our accommodations during the tours are typical and simple guesthouses, homestays or hotels with air conditioning in 2 to 3 star categories. They are clean, located in a quiet location, mostly with balcony.
Tour Guide and Yoga Teacher
Our travel companion and yoga teacher Sarah lives India and has also learned Yoga here. She has a 1000-hour certification of the Yoga Alliance in Hatha Yoga and Traditional Yoga with Yoga Therapy. In addition, she took courses in Shivananda, Yin, Ashtanga, Vinyasa and Kundalini Yoga and continues to train.
For several years she has been leading trips of all kinds through India- from trekking and mountaineering tours in the Himalayas, to mountain bikes and bike trips, to cultural and student trips.
Two-week Boulder Trip in Hampi