Yoga Kurse & Ausbildungen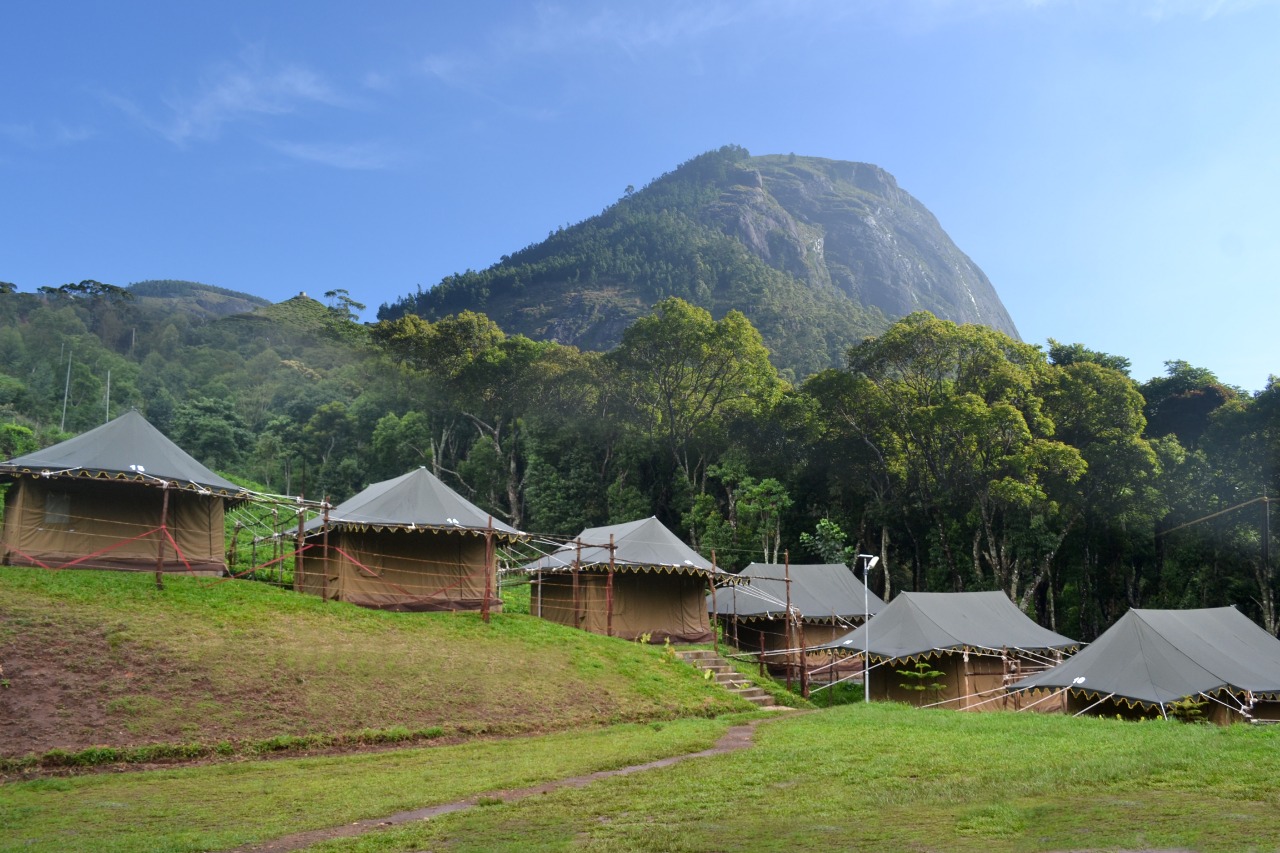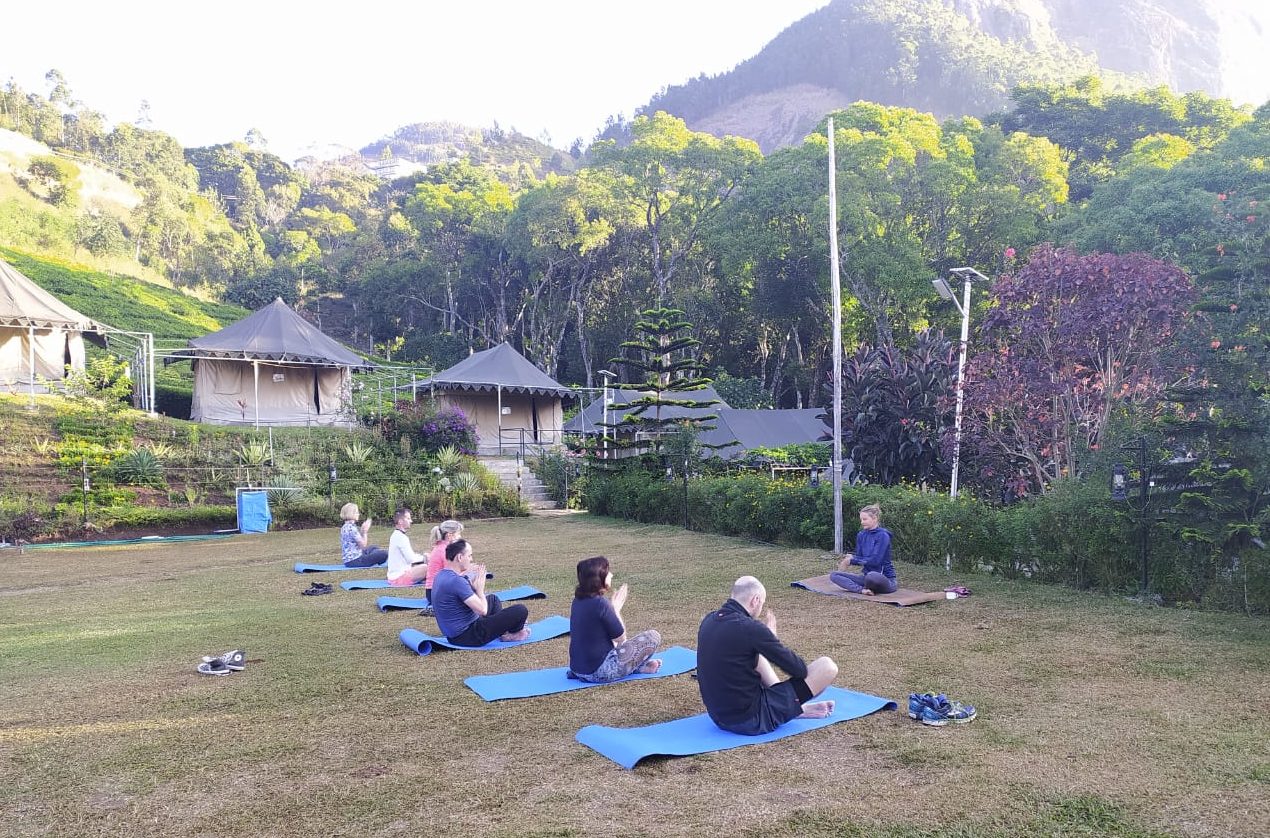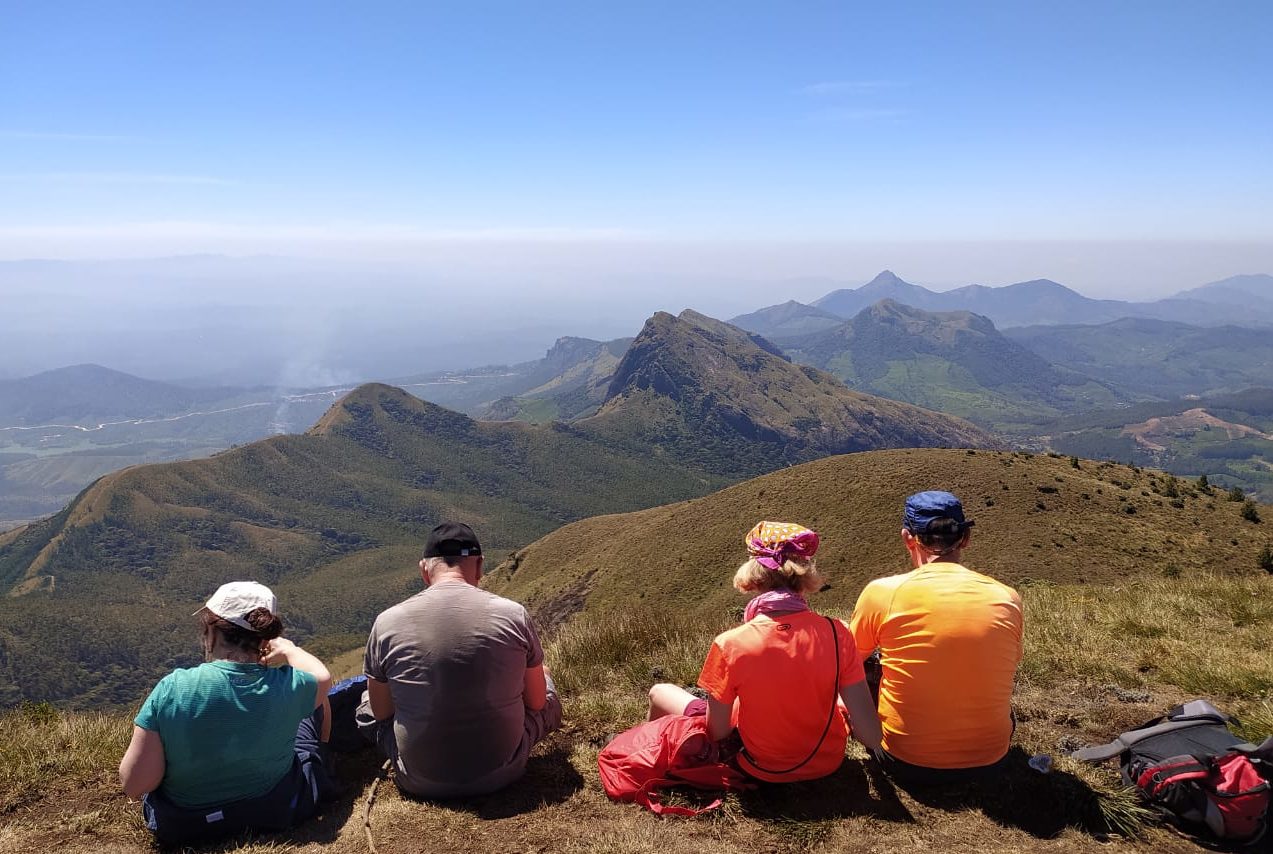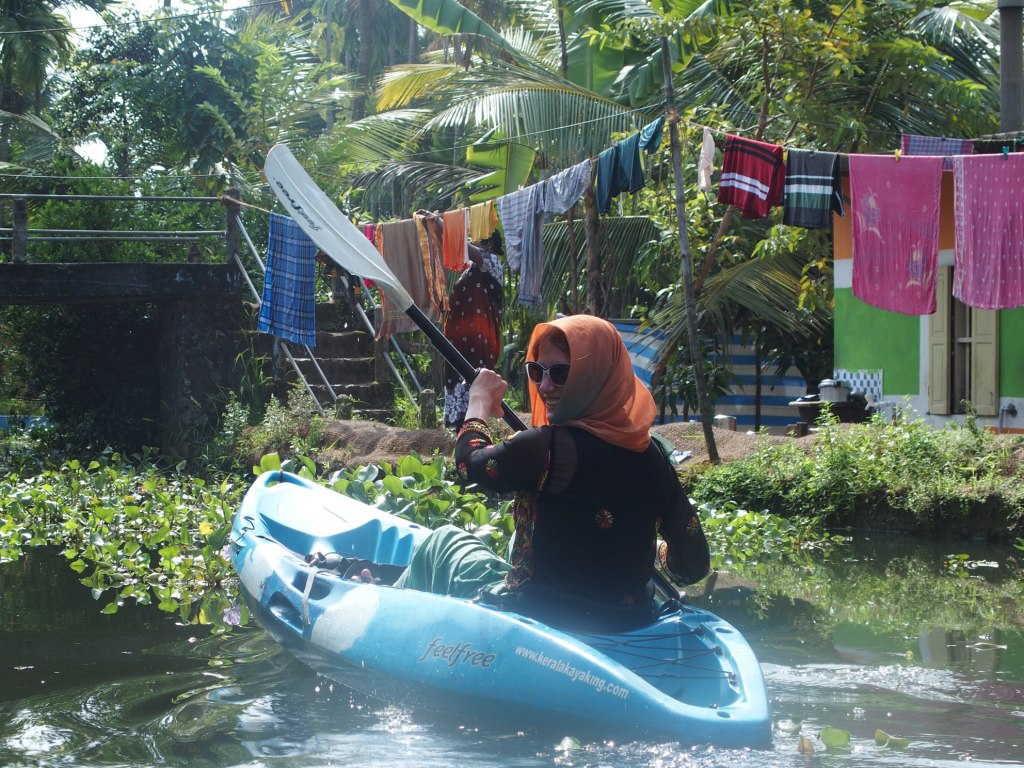 Overview
Yin Yoga is the ideal complement to our yang-oriented life and helps us to be in balance. In yin yoga, we maintain gentle postures over a longer period of time to work on our joints, bones, ligaments and fascia rather than on our muscles, as in Yang Yoga.
Due to the long duration in the poses, we also go into the depths not only on the physical but also on the mental level and can therefore do a lot of inner work through the yin yoga practice.
Yin yoga is associated with the Chinese energy system of meridians. In yin yoga, we work on various meridians and organs to balance the energy flow and release emotional blockages.
We have deliberately set this course in the time of Christmas and New Year, so that you can combine the New Year with a lot of inner work on yourself.
In the last 4 days we will explore a little more of Kerala and get some holiday feeling while we live in beautiful resorts in the backwaters and on the beach.
Course content:
Yin and Yang Theory
Yin Yoga Theory
Chinese meridian and organ theory in relation to emotions and physical diseases
Yin Yoga Poses, Names, Benefits, Adjustments
Yin Yoga and Props
Teaching Methodology of Yin Yoga
This course is for:
Yoga teachers who want to be trained in teaching yin yoga
Students interested in Yin Yoga
For registered Yoga Teachers of the Yoga Alliance who want to receive certified training hours
for those who crave for a relaxing yoga retreat in India for Christmas and New Year with a focus on yin yoga
Course location
Our yoga camp in Kerala is located in the middle of a tea and spice plantation in the Western Ghat near a village called Suryanelli. It is a very secluded place, away from the main tourism and just perfect for a relaxing yoga stay. Surrounded by hills and close to a lake, this place offers many attractions and activities nearby.
During the day, yin and yang yoga classes (for balance) and meditation classes, lectures and workshops take place in the morning and afternoon. In the evening we will enjoy Kirtan singing, satsang, small lectures or meditation.
The camp is simple but beautiful. We will stay in comfortable and spacious tents with proper beds.
Showers and toilets are common and there is a hot water supply.
The camping team will provide us with fresh and tasty vegetarian food three times a day. Fresh herbal tea and drinking water will always be available. A massage therapist is also available in the camp and offers optional massages daily.
The last 3 days of the retreat will take you to the beautiful canals of the backwaters for a small kayak tour and to a luxurious Ayurveda Beach Resort so you can fully relax before you head home.
Special
We will offer a Christmas and New Year tour with a special Christmas and New Year celebration from 18.12.2021-01.02.22.
Program
Day 1 Arrival in Cochin and direct transfer to the camp (5 hours)
We will provide you with a hotel room near the airport so that all participants can rest a little and then start the trip together to the camp. Upon arrival, we will distribute the tents and enjoy our first yoga class in the afternoon, followed by a welcome dinner with campfires and mantra singing.
Day 2 -11 Yin Yoga Course
Daily schedule
6:45 am Tea Time
7:00-7:20 am Meditation
7:30-9:00 am Yoga classes (alternating yin or yang)
9:15 am Breakfast
10:00 am -1:00 pm Lectures, Workshops on Yin-Yoga
1:30 pm Lunch
2:00-3:00 pm Rest, massages, self-study
3:00-4:00 pm Lecture, Workshop
4:00 pm Tea
4:30-6:00 pm Yoga Class (alternating yin or yang yoga)
7:00 pm Dinner
8:00 pm Evening program
Closing ceremony on the last day of the evening
Day 12 Transfer to The Backwaters (5 hours) and Kayak Tour, Stay at Paloma Resort
Today we leave the camp and start our 3-day mini-deluxe holiday
After a 5-hour transfer, we reach the backwaters. A huge artificial canal system near the Arabian Sea. We check into our luxurious resort. After lunch, we enjoy a small two-hour kayak tour through the small canals to experience local life and the different scenery.
In the evening you can take an Ayurveda treatment or take part in a yoga class.
Day 13 and 14 Marari Beach Resort
2 days of pure relaxation and luxury await us. Marari Beach Resort is located right on the beautiful beach and has all the amenities you could wish for. Enjoy two yoga classes a day.
A "surprise New Year's dinner party" is on.
Day 15 transfer (2 hours) to the airport and departure home
Services
11 nights in the camp with full board
1 night at Paloma Resort with breakfast
2 nights at Marari Beach Resort with breakfast and special celebration at the end of the year
all means of transport
2 weeks 80-hour yoga instructor training certified with Yoga Alliance and course material
Certificate (training hours with the Yoga Alliance)
International flight
Visa
Massages
unmentioned meals
Highlights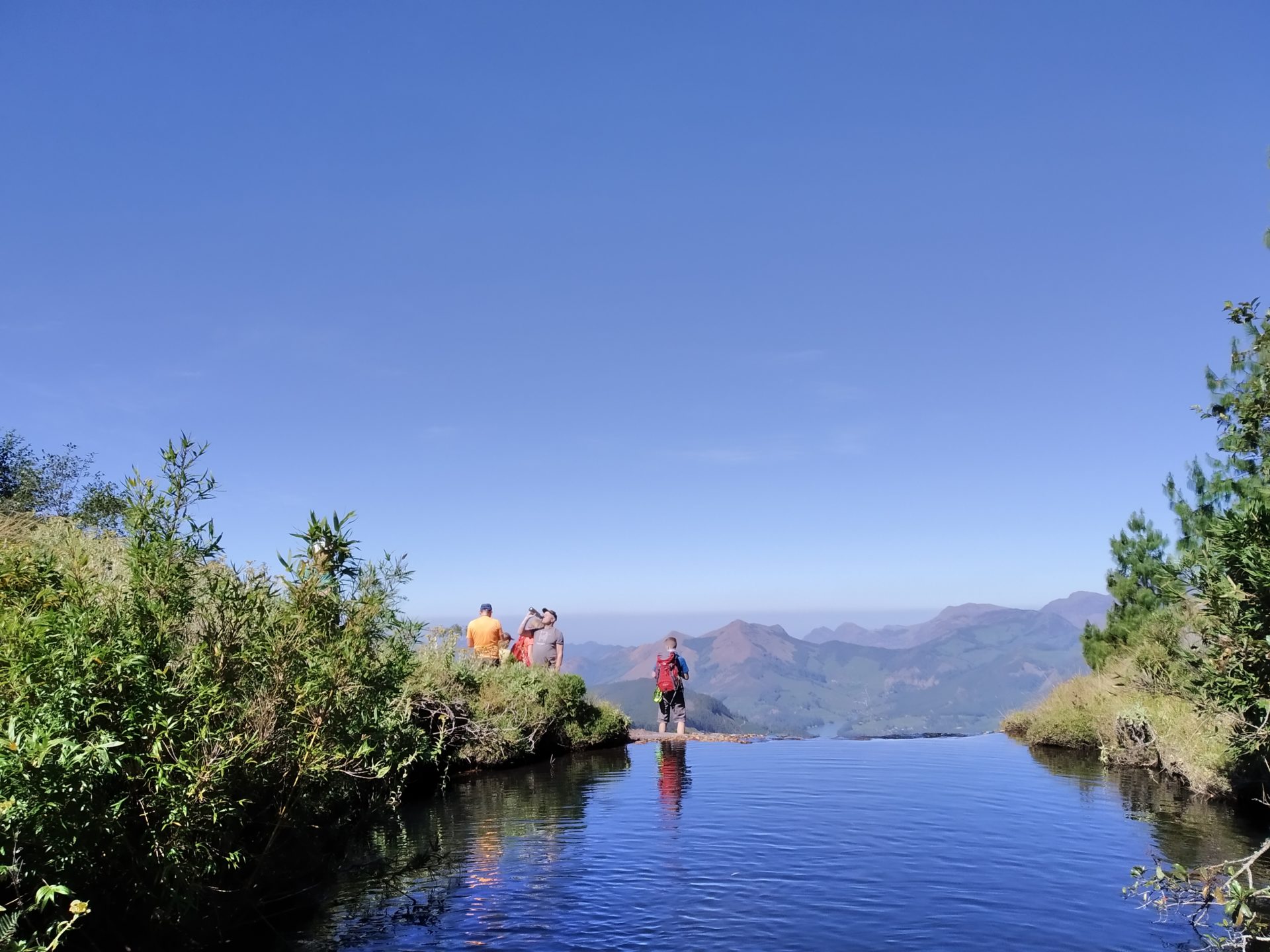 Prices and Dates
will be announced
Price per person: 1850 € (4-16 participants) 300 € single room supplement
Tour Info
Requirements
This intensive yoga training requires a lot of discipline and commitment. In order to obtain the certificate, no hours of absence may be recorded and a theoretical and practical examination must be passed.
Further Information
Yoga classes and teachers
Sarah and Noor will be not only your tour guides, but also their yoga instructors during these two weeks.
YACEP (Yoga Alliance Continuing Education Provider), instructor and yoga teacher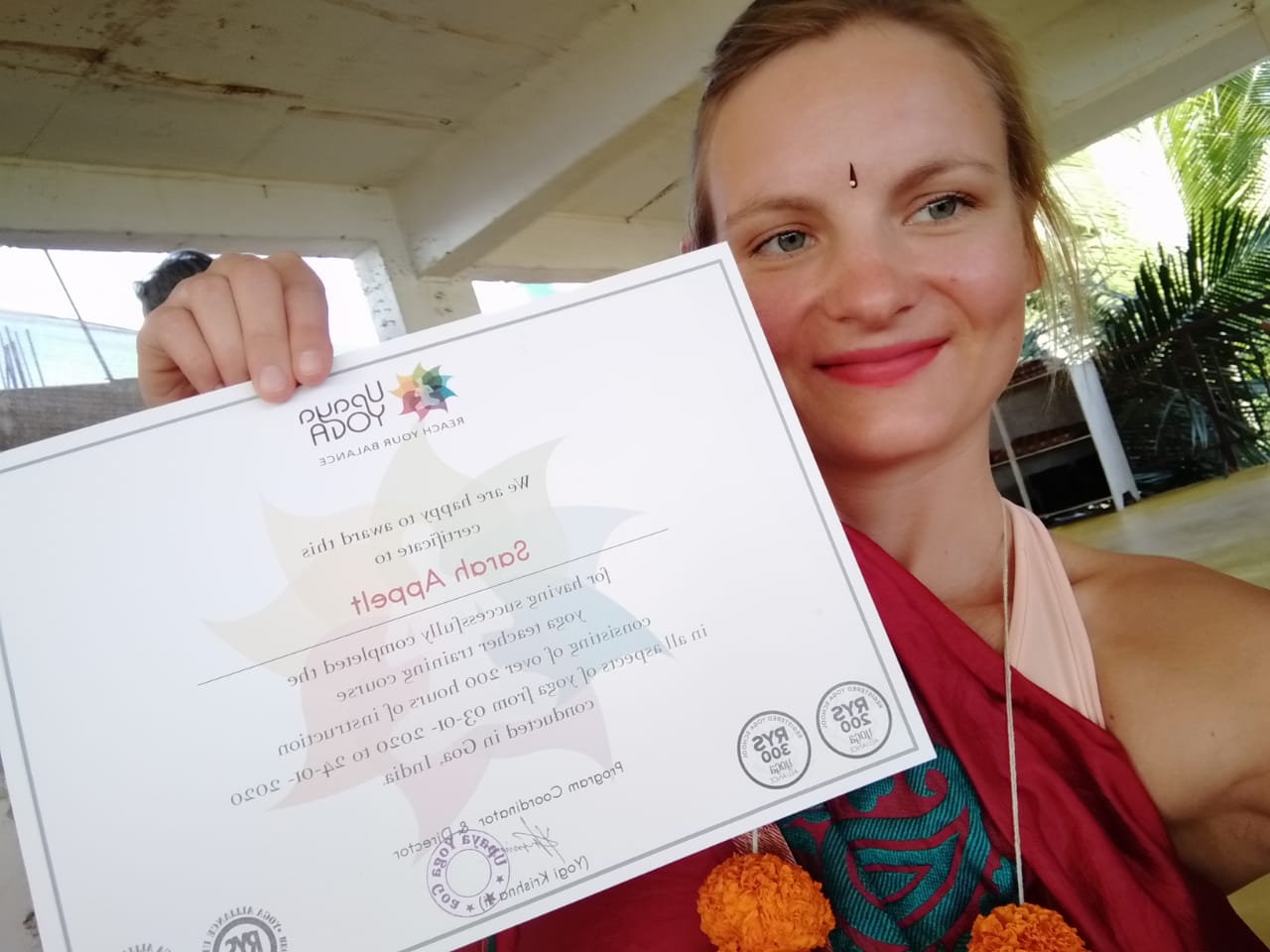 Sarah, a trained Yin Yoga teacher, will coordinate all your teaching, theory and practical session. In addition, she will teach the morning meditation and together with her co-teacher Noor.
What you should bring
Recommended list:
comfortable yoga clothes (tops, shorts and leggings possible)
a set of loose and light clothing (knee and shoulder covered)
a scarf or cloth
some beautiful dresses for the New Year party and resorts
Swimsuits
some warm layers for cool evenings
Walking shoes
Clothes for hikes
small backpack
Flip-flops or sandals
Sunglasses
Toiletries (sunscreen) and small medical equipment
Passport (copy), credit or debit card, some cash in your currency (approx. € 50-100),
Mobile phone, camera, charger (no adapter), maybe laptop
notebook, writing material
a lot of curiosity
Yin Yoga Teacher Training in Kerala