The small non-profit organization Human Hope Foundation in Shimla has been supporting around 50 children from families with social and financial disadvantages for six years.
children family background
The children's parents are essentially migrant workers who came to Shimla from other states in India in search of a livelihood. They mainly come from the states of Jharkhand and Bihar.
Here they work for meager daily wages and have hardly any social security. They mostly work as labourers, bricklayers, painters etc. These are not regular jobs and they only get paid when there is work. It is difficult for them to make ends meet during the rainy and winter seasons, as people tend to avoid construction work during these times.
This often leads to restricted diet and lack of nutrients, especially in children. This also affects the children's education.
Supporting the Human Hope Foundation
To help the children, the organization offers
1) Education and after-school care so that the children can graduate and have better future prospects.
2) Nutritious meals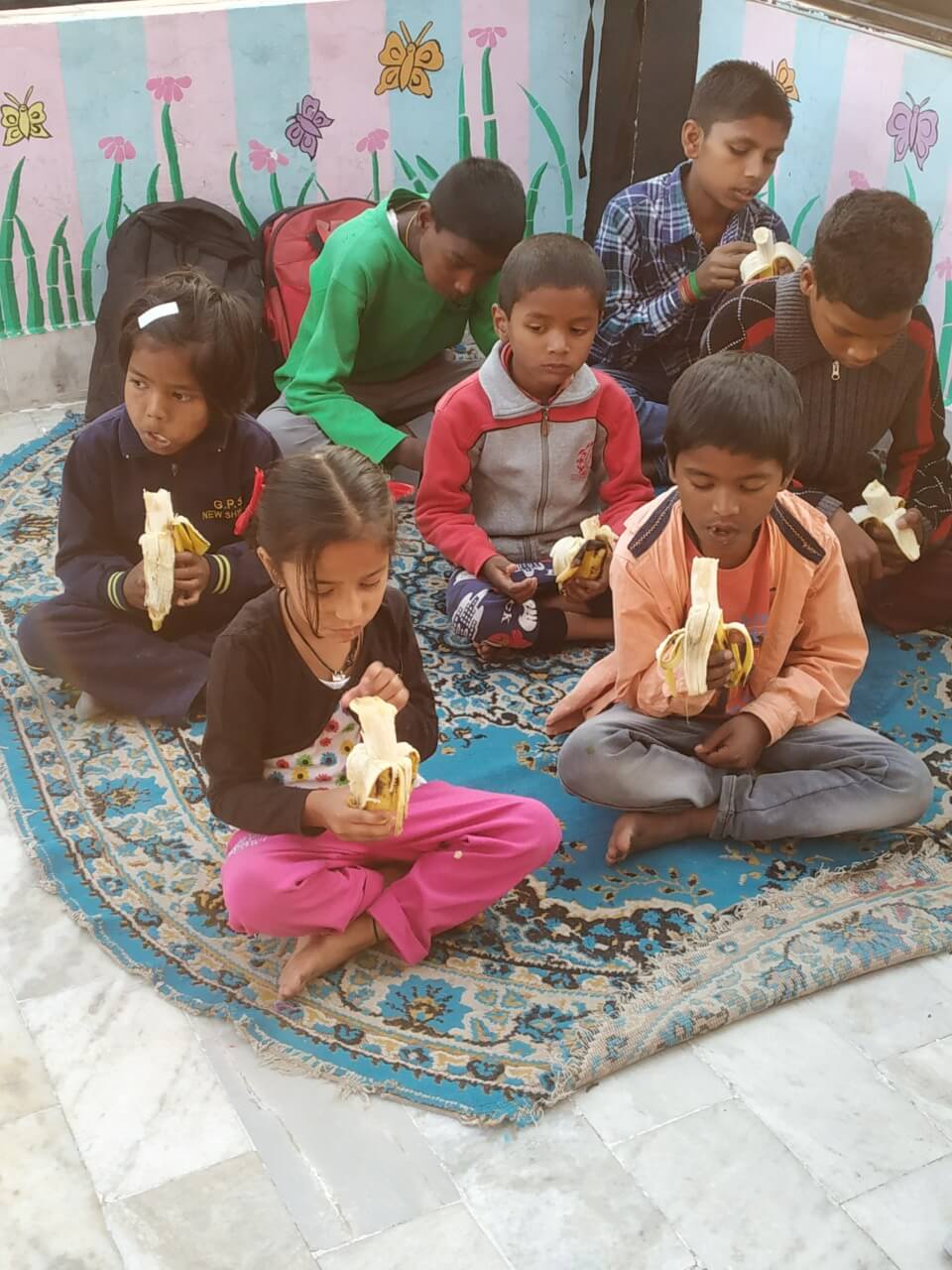 During the pandemic, online classes have been successfully implemented with the support of donors.
Now that the government has eased restrictions, face-to-face classes are gradually resuming.
construction of permanent premises
In order to be able to offer courses all year round, we are building a classroom where we can hold courses all year round. This room is to be built on the open terrace where classes used to be held, but this was not possible due to rain and winter. The approximate budget for this is around €1200.
Further use of the donations
The remaining donation funds are used to buy teaching materials and equipment for the room (tables, chairs, blackboards). (approx. 400 €)
In addition, the salary for trained teachers can be paid for three months (approx. 500 €) as well as a small daily snack for the children (approx. 400 €).