– An Indian snack of green lentils and Indian spices
Indians love snacking in between. The most popular snacks are probably Samosas (filled dough bags) and Pakora (mostly fried vegetables in dough). Almost every street corner in India there is at least one stand where the delicious little things are fried  golden-brown. Today's dish is a very special version of the Pakora.
Instead of the usual vegetables, green lentils are used as the basis for these Moong Dal Bajia. The Pakora taste great when they are still warm and should be served with homemade green mint coriander chutney.
Pakora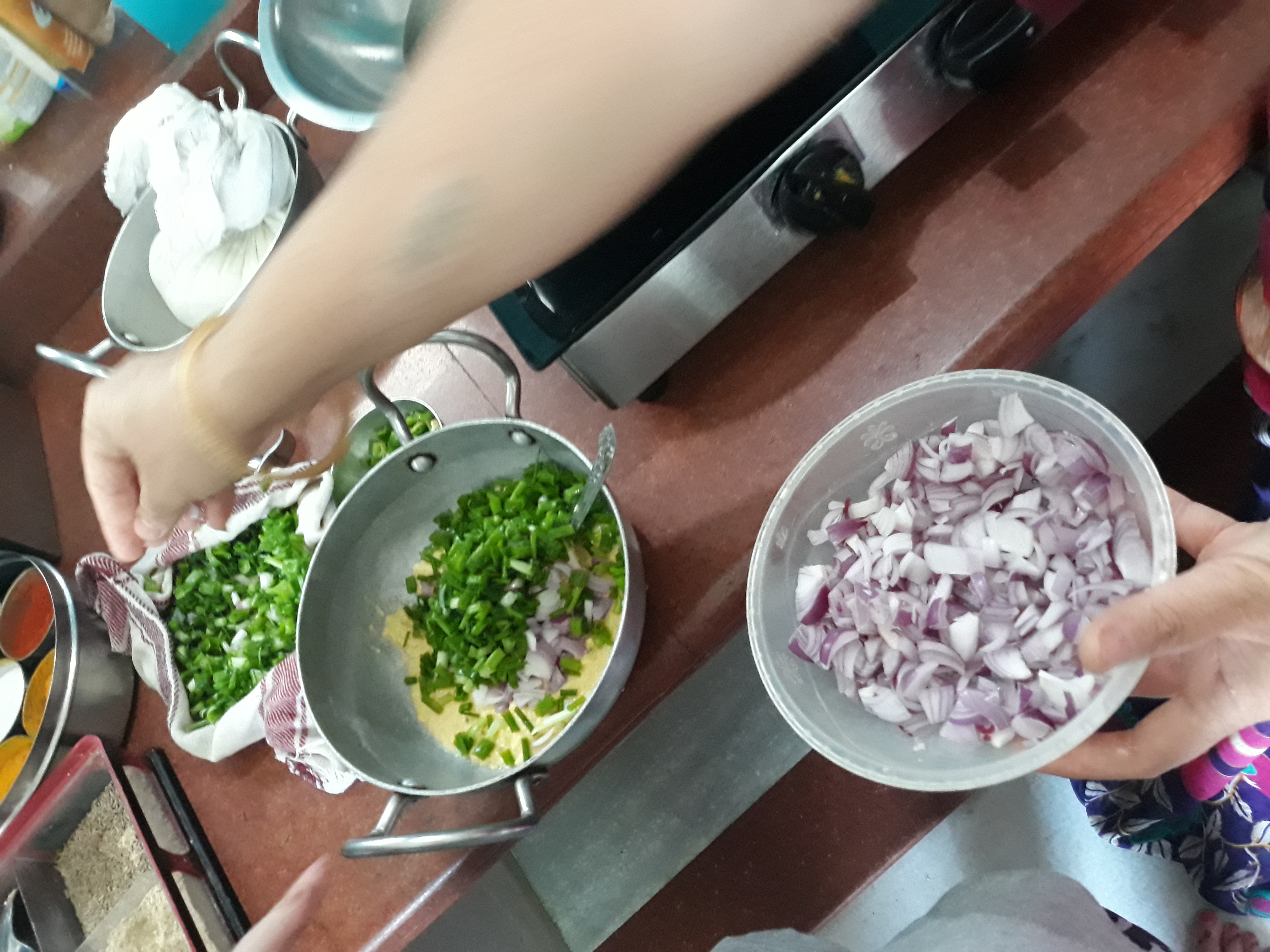 Ingredients:
Green lentils 2 cup
Onions, small diced 1/4 cup
Spring onions, cut 1 cup
Green chillies 2
Fresh coriander, chopped 1/4 cup
Ground turmeric 1/2 teaspoon
Salt to taste
Coriander seeds 1/4 teaspoon
Oil for frying
Preparation:
Wash the lenses and soften them for three hours
Process the lentils into a nice paste after three hours with a kitchen appliance, add some water if necessary
Add onions, spring onions, chillies, coriander, coriander seeds, salt and turmeric to the mass and mix everything
Heat the oil to fry in a saucepan. Then gradually pour small round table tennis-sized piles of dough into the oil
Fry the pakora until they are golden brown and place them on kitchen paper to soak up the excess fat
Serve the Pakora warm with green chutney
Mint Coriander Chutney
Ingredients:
Fresh coriander, chopped 1 cup
Fresh mint, chopped 1/4 cup
Salt to taste
Black Salt 1/4 teaspoon
Green chillies to taste
Tomato 1
Ginger 1/4 teaspoon
garlic 1 1/2 teaspoons
Preparation:
Process all ingredients with a blender into a paste – Ready to  enjoy 🙂