At the moment I use the Corona Travel Free Time for the implementation of some long-planned projects. Among others, I am currently working with Rekha from Jodhpur on her cookbook. Many of my guests know Rekha from their cooking classes with her in Jodhpur.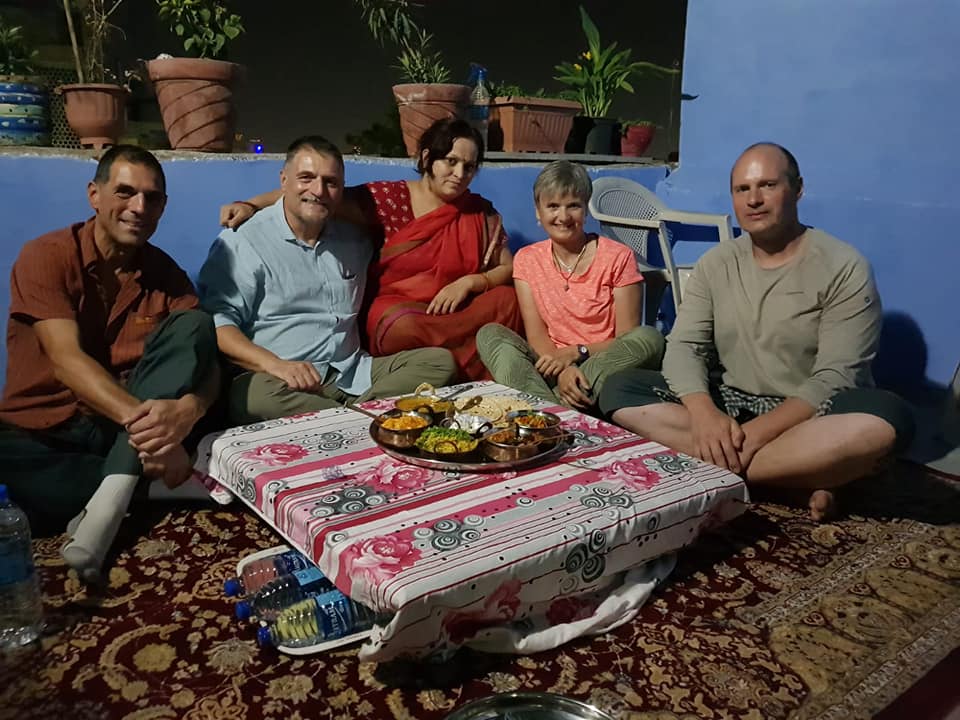 She is not only an incredibly remarkable power woman but also an excellent cook and is able to share her knowledge of Indian spices and recipes with her students in a very special way.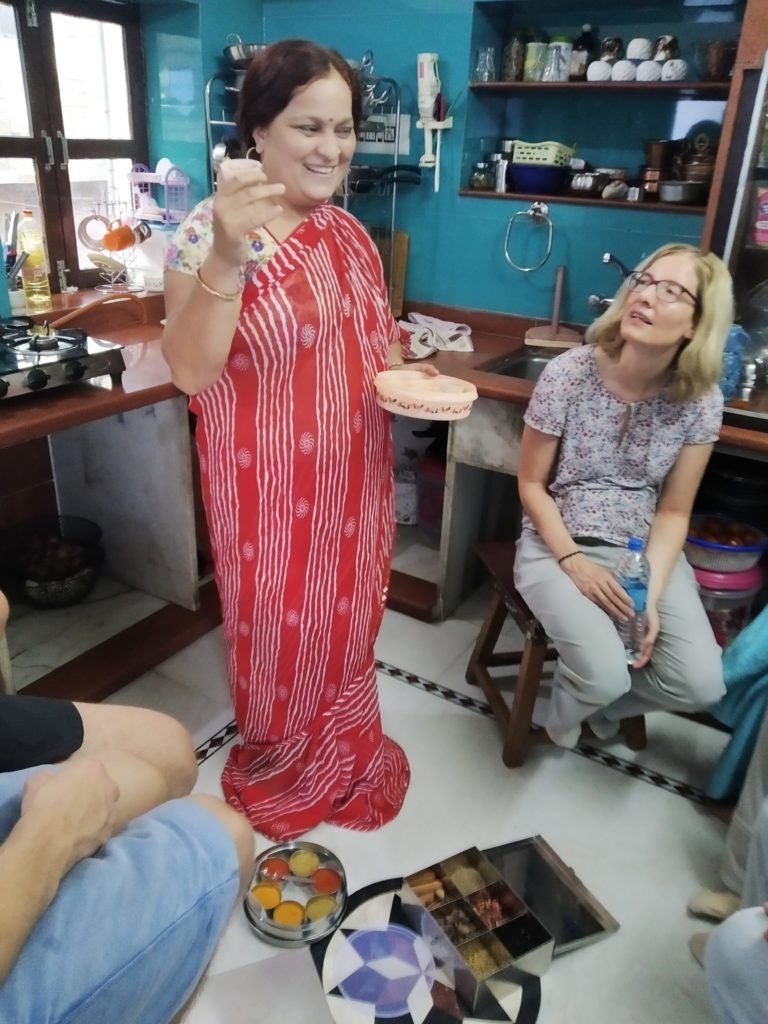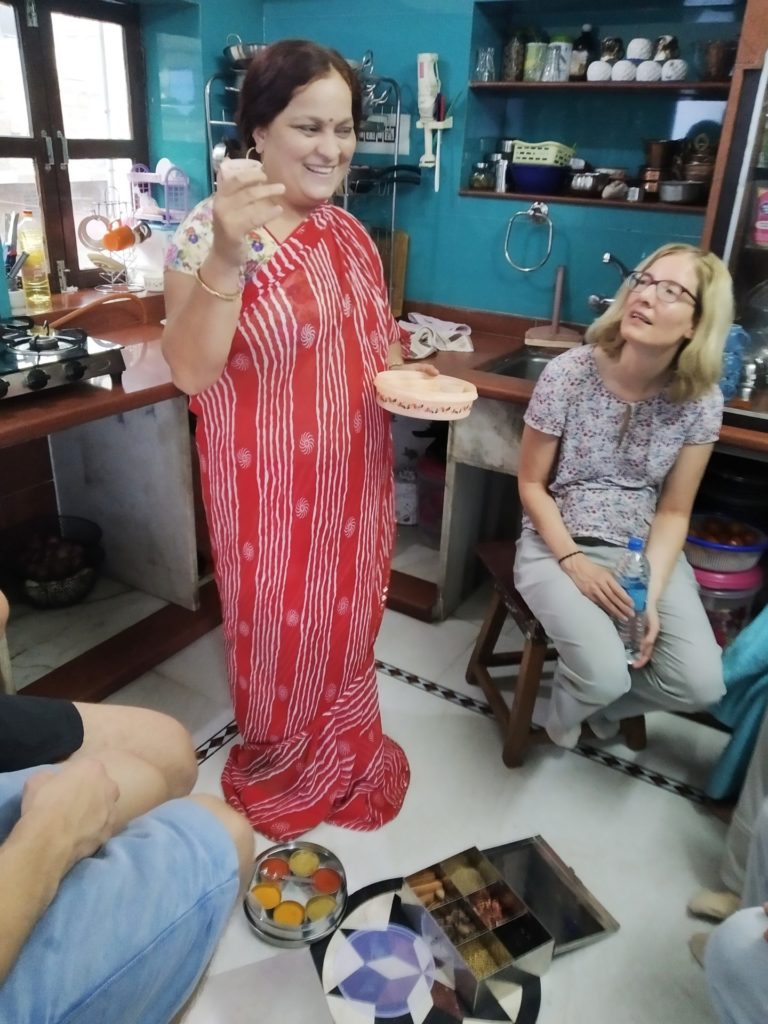 Anyone who has ever come to her as a cooking student will leave her house as a new family member. All of you who have been at home with Rekha and her husband Rishi, know what I am writing about.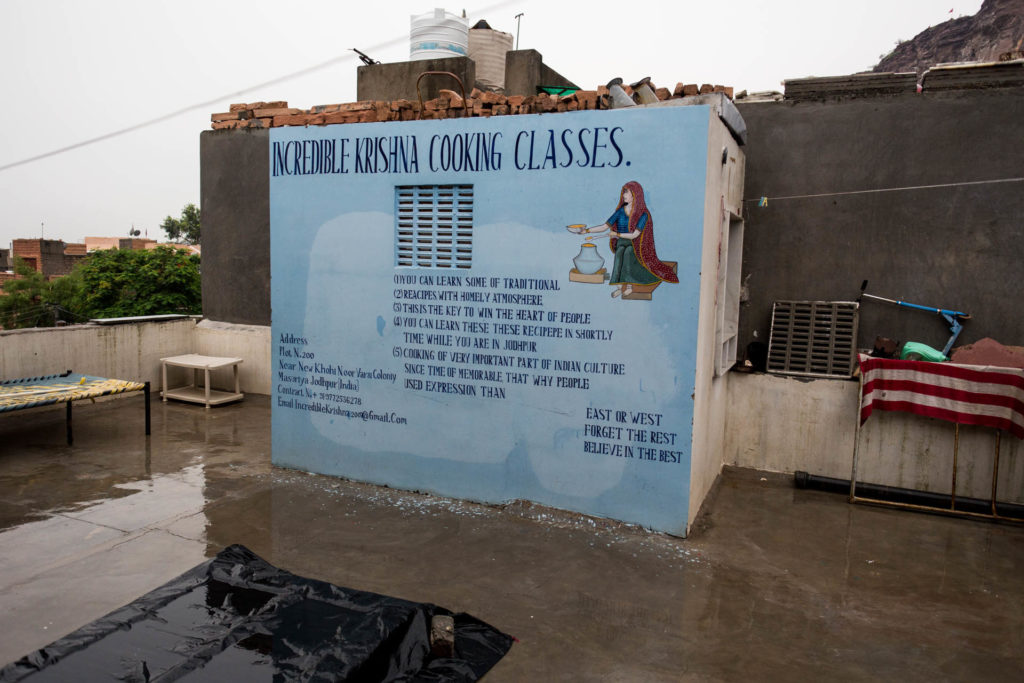 Of course, she also has no work with her Incredible Krishna Cooking Workshop at the moment.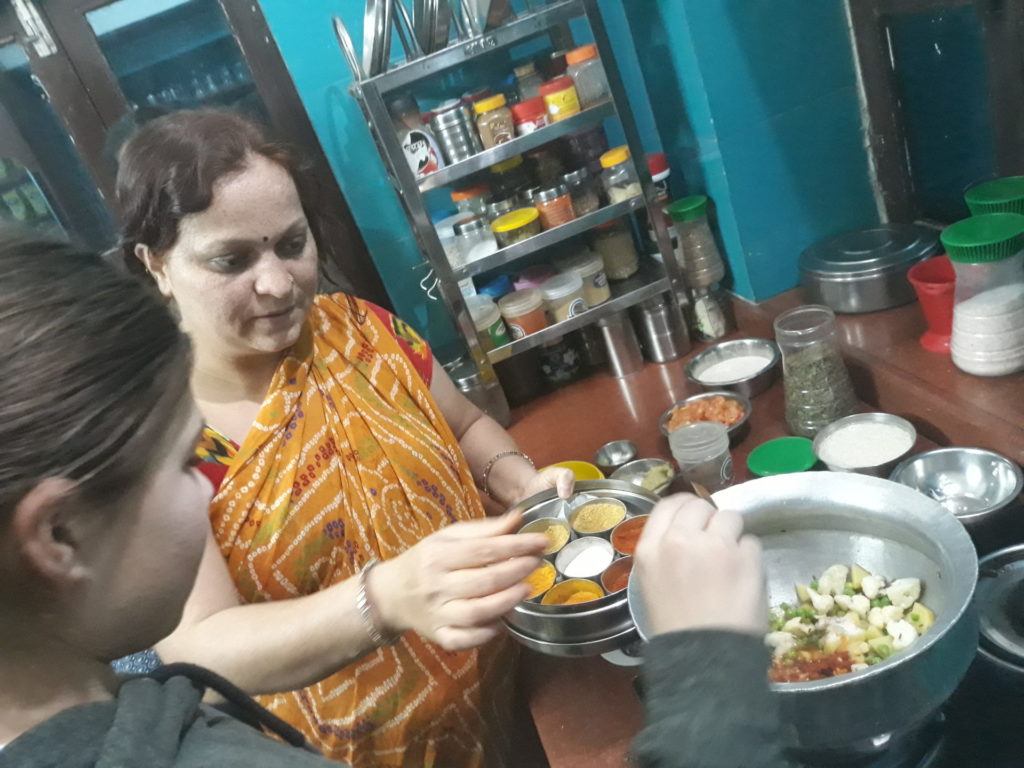 She tries to give cooking lessons online via Zoom. For a two-hour course, she charges 1000 rs (approx. 13 €). Before the class, you decide on the dishes together and she sends you a shopping list so that you can cook the dishes together with her. Maybe a nice idea for a cooking evening with friends, where you bring some sensation of India to your home. I am happy to get you in touch with her or you can click on the link above.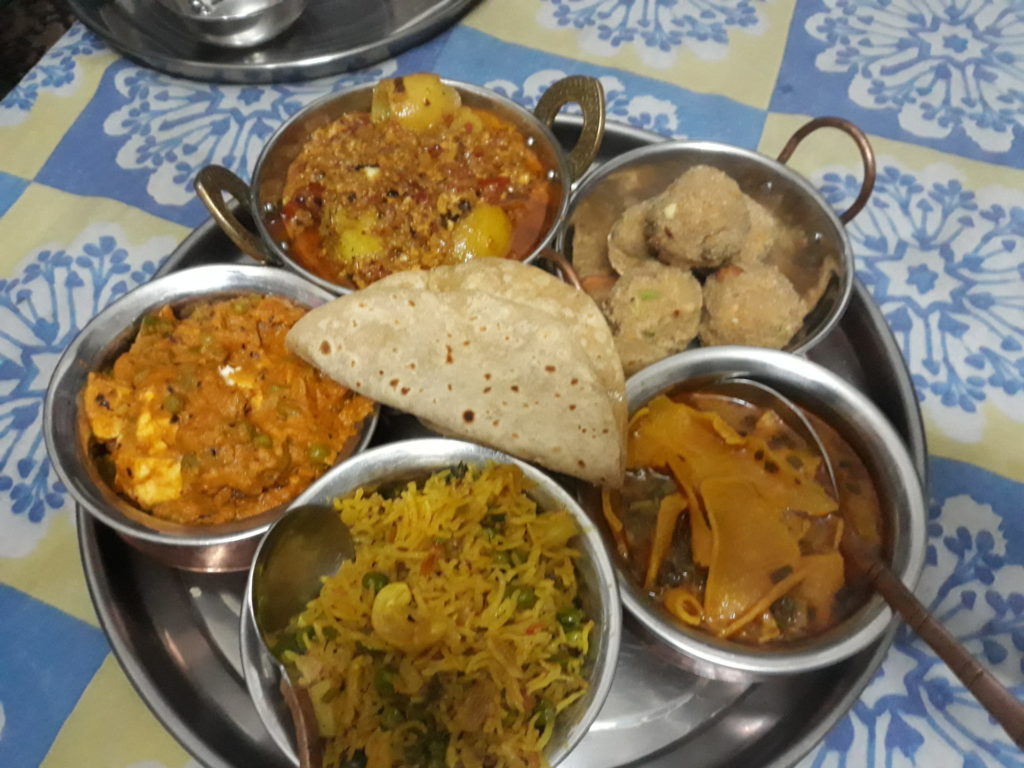 But now to the cookbook.
To allow Rekha's students and everyone else who likes Indian food, to enjoy her recipes and have a piece of India at home, I'm just creating a cookbook with Rekha with her most popular recipes in it.
Here's a sneak peek:
By the way, I had to slow down Rekha a little with the desserts section- on the one hand, to not overload the cookbook, on the other hand, to protect her and her family from too much sweet. After all, all her food must be eaten and her family seems to like sweet a little too much 😉
The current process of creation is constant, but is quite time-intensive for both of us: Rekha has to cook and photograph all the dishes. I have to somehow translate the recipes from Hindi into English and then display them graphically.
But already I'm excited about the recipes and know that you can soon have a very personal India cookbook in your hands with little insights into Rekha's life.
Here a little sneak peeks with a brand new recipe from Rekha: Indian garlic beans.
If you want to read more about Rekha and her recipes, click on these links:
Rekha and Rishi love goes through the stomach
Pakora Snack with Mint Chutney
Indian Garlic Beans
A simple and quick recipe that is wonderful for preparing at home, as there are no complicated work steps and ingredients.
Best to serve with rice or Indian bread such as roti or naan. For simplicity, you can also use ready-made wraps and heat them in the oven before eating.
Ingredients
250 g beans cut into 2 cm pieces
1 cup tomato, finely chopped
2 green chilli, finely chopped
15-17 garlic cloves crushed
1 teaspoon salt
2 teaspoons red chilli powder
1 tablespoon coriander
3 tablespoons oil
Preparation
Cook the beans in 3 cups of water for 10 minutes. After cooking, quench the beans with cold water to maintain their green color.
Heat the oil in a wok, when the oil is hot, add the crushed garlic. Fry the garlic in the oil for 3 minutes, then add the tomatoes. After another minute, add green chilies and all the spice powders (salt, chili, turmeric, coriander). Add 2 tablespoons of water and cook on a small flame until the oil separates from the base.
Now add the beans and simmer for 5 to 10 minutes with the lid closed.
Serve warm.