Our bike tour "The Manali-Leh Highway – one of the highest pass roads in the world" is one of our most popular tours and is a true classic! Within nine days we manage the 577 km and five passes – three of them are over 5000 meters high.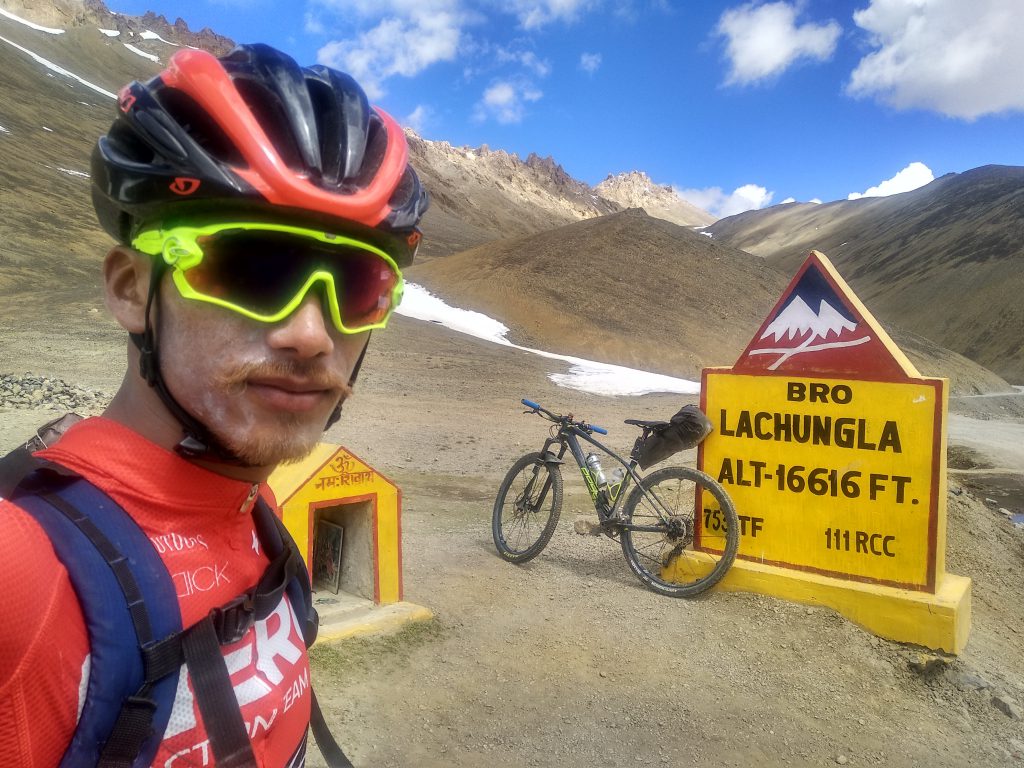 The tour is of course designed in such a way, that we also acclimatize on the highway, which is almost exclusively at over 4000 meters of altitude. Therefore, a rest day is also planned halfway through at a place called Sarchu (4200 m). After another daybreak in Leh, which is used for sightseeing, everyone goes on a final stage to the Kardung La- the highest pass in the world with 5300 m+.
Our mountain bike guide David Kumar cycled the route from Manali to Leh in 2 1/2 days last summer – almost exactly a year ago. With his own luggage. With a food- poisoning. With a knee injury. Hats off to that!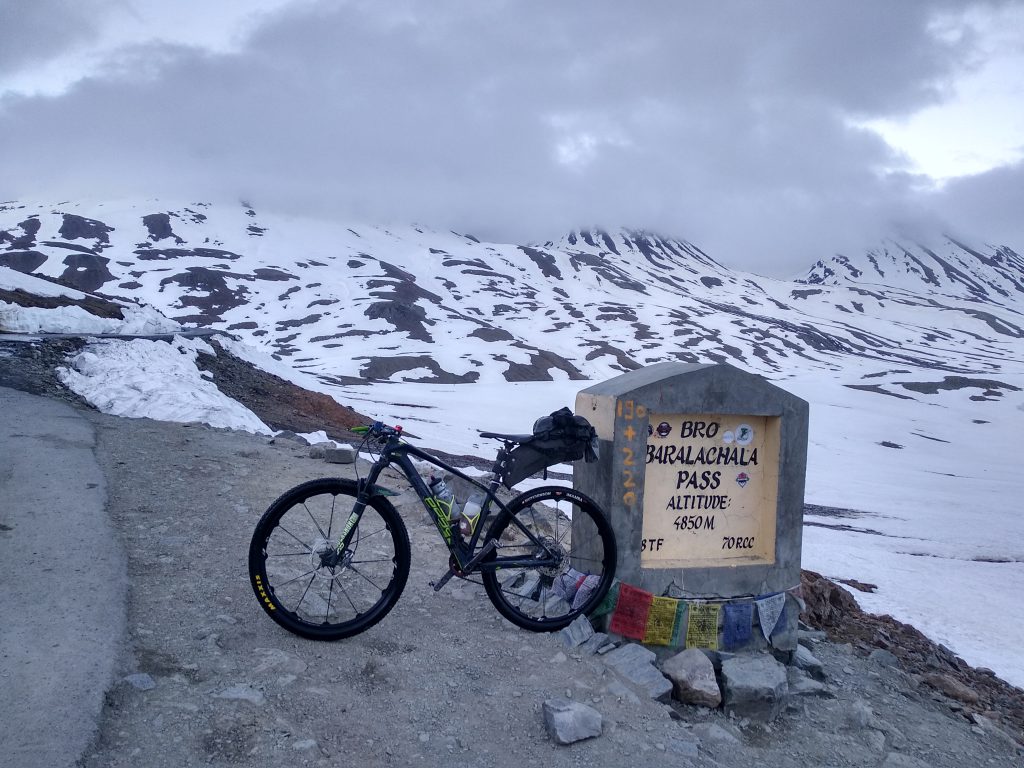 The real plan was to cycle the track further over the Kardung La Pass to Turtuk (700 km total distance) in the Nubra Valley as a participant in the self-supported ultra race La La Land Ultra, but due to his knee injury, he had to cancel the race. A sensible decision.
After a long training and racing break, his knees are now doing well again.
You can read David's report here.