Today I made a breakfast, which name consists only out of 3 letters and was very easy to prepare. At the same time, it was soo tasty!
About Arunachal Pradesh, although being one of the remote states of the eight states located in the North East Part of India, I can write today a bit more!
I have actually been twice to this beautiful state in the most northern part of all North East States.
Translated Arunachal Pradesh in means "The Land of the Dawn Lit Mountains". How beautiful is that?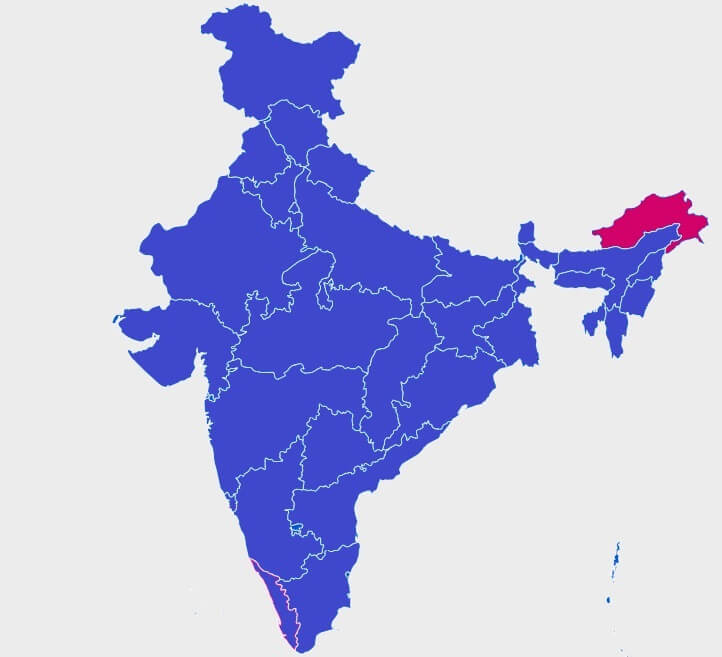 The name makes sense: Due to the eastern location of the state and still being in the same Indian Standard Time Zone the Sun rises very early above it`s mountains- and also vanishes quite early in the afternoon. That I was able to experience during a Mountain Bike stage race. One day, the stage was pretty long with more than 130 km and quite some climbing. While I was climbing up the 50 km long ascent, it become darker and darker…
If you are interested in some more details about Arunachal Pradesh and the two Mountain Bike Races I did there, please follow these Links: MTB Arunachal 2017 and MTB Arunachal 2018.
For know just let me tell you: Arunachal Pradesh is wild, beautiful, very remote and very interesting!
Let´s get to the dish: Zan.
Zan is a savoury porridge preparation made out of finger millet and is mainly eaten by the Monpa people in the high mountain areas of Tawang.
I was not excited about this dish at all. Nice was my boyfriend, so I made a different breakfast for him.
But know what: This Zan Porridge was amazing!
I just fried some vegetables, added Soya beans, finger millet mixed in water, some salt and ghee and the dish was just perfect on its own.
The best Ayurveda alternative to a sweet breakfast porridge. It was so good, I finished it all in one go.
Recipe for Zan