Sport & Abenteuer Reisen
Reise Bausteine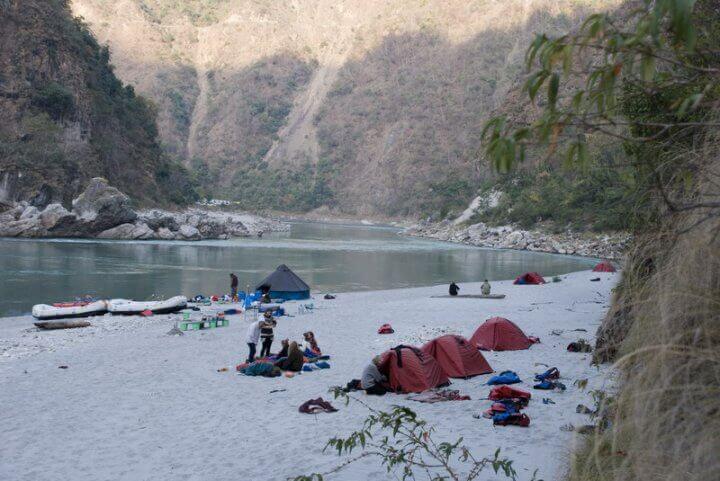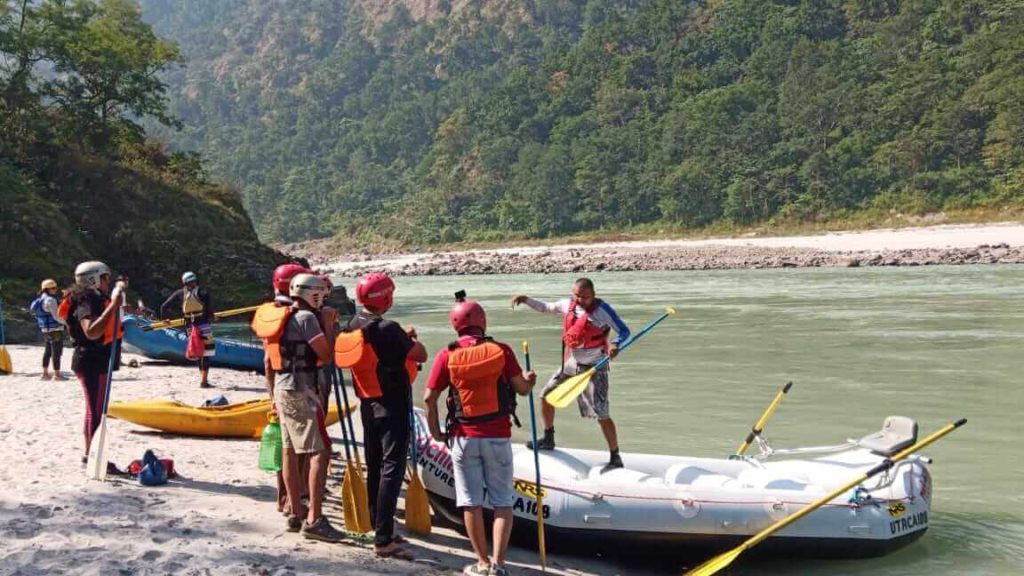 Overview
A three day and 80 km long rafting tour from Devprayag to Rishikesh on the holy river Ganges. The daily rafting tours take about 4 hours and the rapids have a level between III and III +, which can sometimes be a bit of excitement and fun.
However, this section of the river is selected so that rafting beginners can master it well and still feel a little thrill.
On the way we set up camp for the night on two beautiful beaches and you will be spoiled with delicious Indian dishes. In the afternoon there is enough time to enjoy nature or to explore the surroundings.
You will be accompanied by an experienced team including a rafting guide and kayak accompaniment.
Program
Day 1 Transfer from Rishikesh to Bagwan 3 hours, then rafting tour to Amarasu, 2.5 hours
After the transfer from Rishikesh you will receive a briefing, then off you go. First of all, we pass Devprayag. Here the rivers Bhagirathi and Alaknanda unite to form the Ganges. It's 2.5 hours on the raft to camp with some good rapids. At the camp you can enjoy a swim in the Ganges.
Day 2 30 km rafting tour to Kodiala
A couple of good rapids await you at the beginning. It will be an easy and beautiful day through the Ganges Gorge to the camp, which ends with an IV Level Rapid. If you fall out of the raft, you can easily swim from there to the beach.
Day 3 35 km rafting to Rishikesh
The last day to Rishikesh will be exciting again with some big rapids.
Services
Transfer from Rishikesh to the starting point
Tent accommodation with sleeping bag (2 men sharing)
All meals (from lunch day 1 to lunch day 3)
professional rafting and camping team, safety kayak
Raft, oar, life jacket, helmet, safety bag
Highlights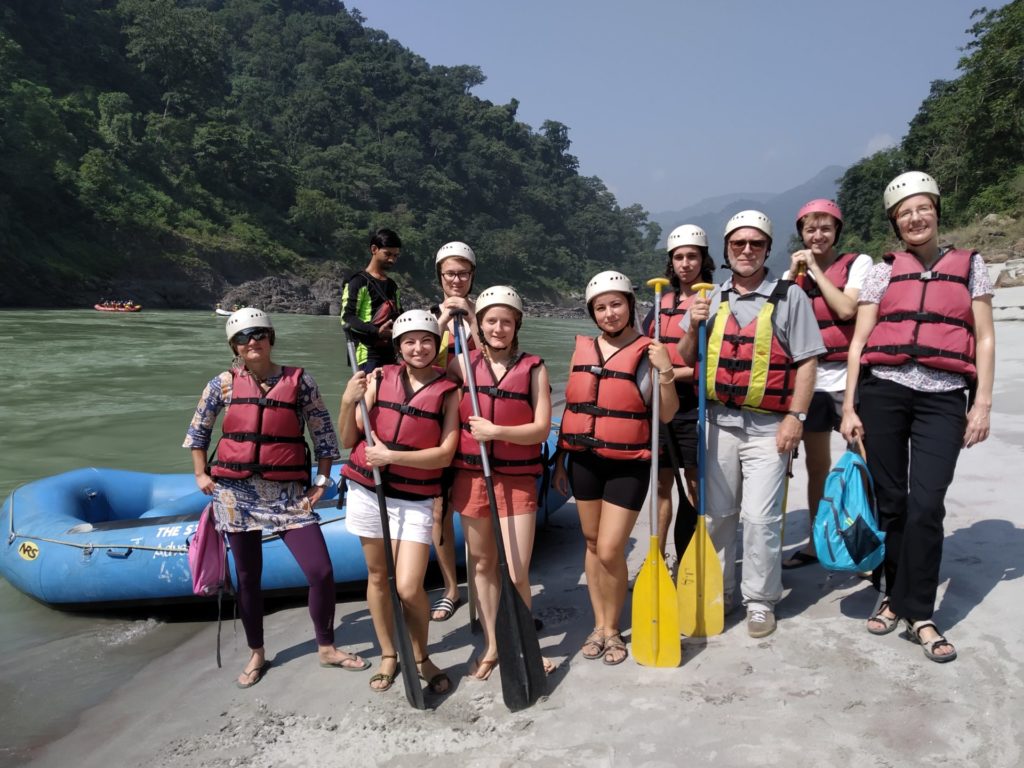 Prices and Dates
The best time is October / November and March / April
4-5 participants: € 250 per person
6-7 participants: € 200 per person
8 or more participants: 160 € per person
Tour Info
Requirements
The rapids have a level up to III, III + / IV, depending on the water level and time of year. That can make rafting adventurous and it can also be that you fall out of the raft. However, the section of the river is chosen so that there is no risk of injury. A safety kayak is included.
Things to take
Woolen / thermal underwear
Wind / rainproof jacket
Buckled up sandals / trainers
woolen socks
Flash light and spare batteries – important
Vaseline / lip ointment
Insect repellents
Personal toiletries – towels / soap, etc.
Personal medication, if any
Bag for luggage
Nylon t-shirts (half / full) and swim shorts / clothing for rafting (quick drying)
Long pants / long shirts / T-shirts etc. for the evenings (personal clothing)
Camera / waterproof – optional
sunglasses
Sun lotion
Sunscreen / sunscreen
Catering and Accomodation
We will serve Indian vegetarian food. You will stay in two men tents with mattress and sleeping bag
3 Days Rafting Expedition