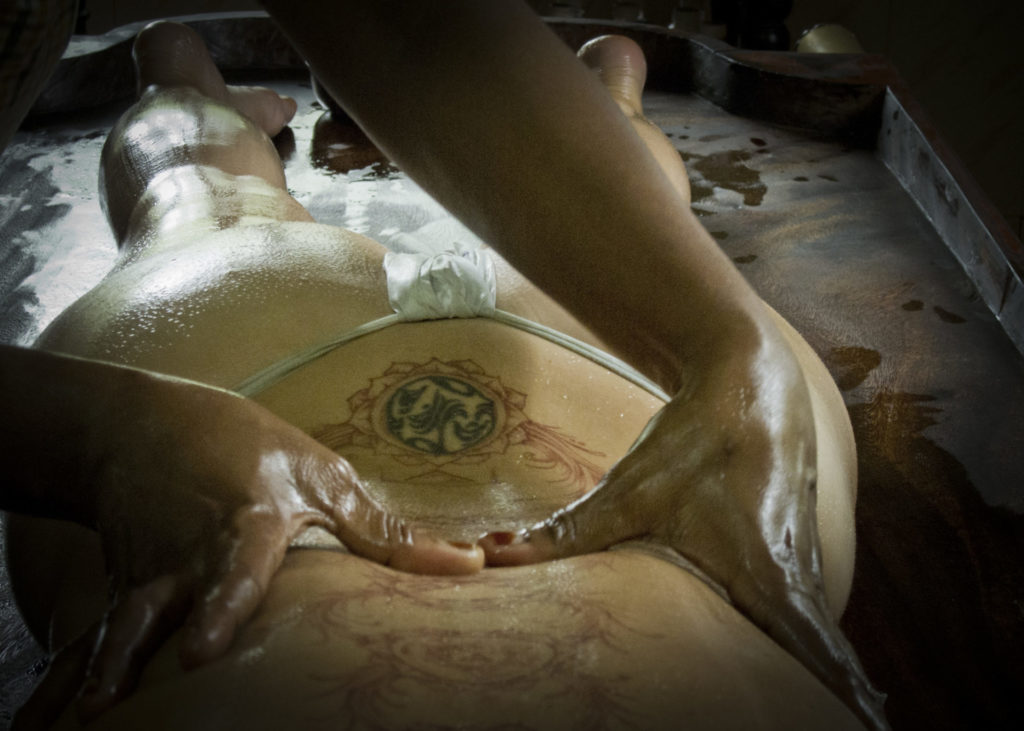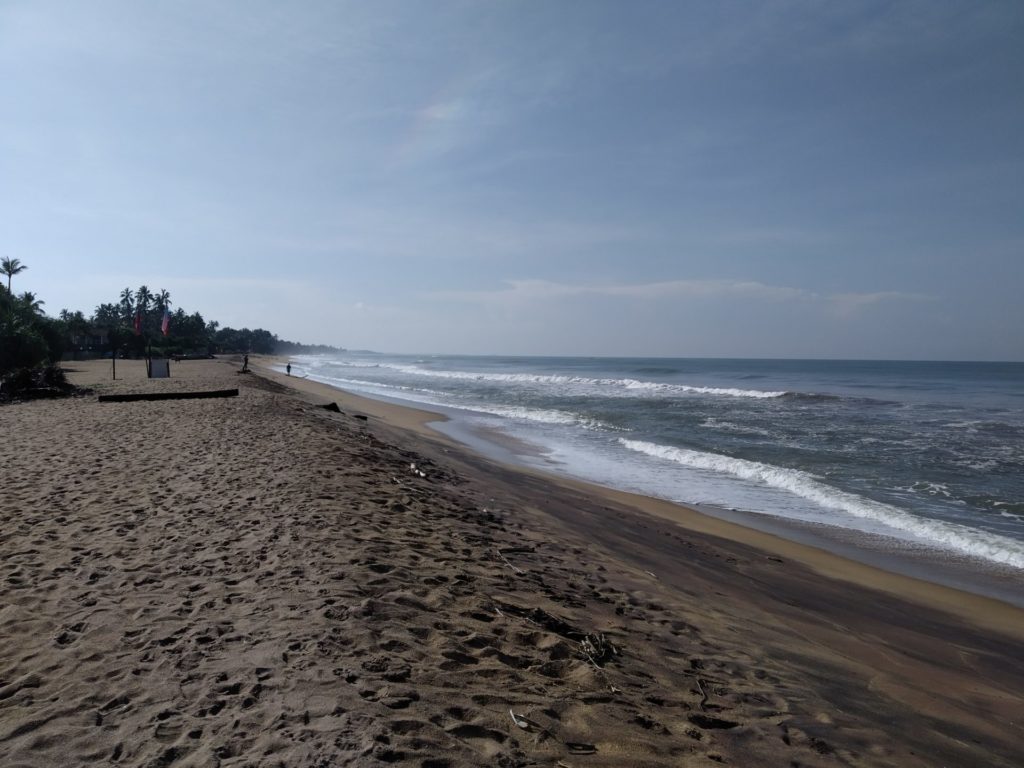 Overview
In the small charming Indian village of Azhiyur, in the north of Kerala, directly on the Arabian Sea, lies our very special Ayurvedic center "Greens Ayurveda".
Here everything revolves around Ayurveda and your health. Ayurveda is a science that, on the basis of the principles of nature, helps us to maintain or restore our health, bringing body, mind and soul into harmony with nature. The goal is to cure diseases and protect health.
Here, in the Indian Ayurveda center, this succeeds with professional Ayurvedic treatments, healthy vegetarian meals, yoga and meditation and a lot of peace and quiet quite wonderfully.
In addition to the daily two Ayurvedic treatments, which are determined after a personal consultation with the Ayurvedic doctor, there are three healthy Ayurvedic meals daily, yoga and mediation in the morning, as well as regular workshops and lessons on the topic of Ayurveda and yoga. So you don't just live Ayurveda and yoga here in the center, but you can take the Ayurvedic lifestyle home into your normal everyday life.
In addition, we will offer a colorful and diverse active and cultural program. Excursions to the beach are organized, we visit Indian temples, take a boat trip and watch traditional dance and combat performances for the evening program. Of course, the cure also offers retreats and time for yourself.
A highlight is certainly the day trip to Wayanad National Park with the chance to spot wild elephants, as well as to visit tea and coffee plantations.
Following the retreat, the 7 days journey through South India can be connected.
Program
Day 1 Arrival
Upon arrival at the airport you will be greeted by the tour guide Sarah Appelt and taken by transfer to the Ayurveda Clinic. After a strengthening, we will visit the area and determine your Ayurveda type (Prakriti-).
Day 2-14 Ayurveda Retreat
After a detailed consultation with the chief medical officer, a treatment plan will be drawn up for the next two weeks. In addition to the daily two treatments, yoga and meditation is offered in the morning, as well as Ayurveda and yoga workshops and excursion programs.
Day 15 Departure
We say goodbye and are taken by transfer to the airport.
Day
6:00- 7:00 Yoga and Meditation
7:00 – 9:00 Ayurveda treatments
9:00- 9:30 Breakfast
11:00- 13:00 Workshop and class offerings.
13:00 – 14:00 Lunch break
14:00-16:00 Ayurveda applications
16:00- 19:00 Excursions/Yoga
19:00 – 20:00 Dinner
Included services
14 nights accommodation in air-conditioned double room with attached bathroom
ayurvedic consultation with Dosha determination, imbalance analysis and treatment recommendations
Two treatments a day according to the doctor's recommendations
Full board (traditional/ceramic/Ayurvedic)
filtered water
Workshops and lessons on Ayurveda
Ayurvedic herbal therapy
Laundry service and free Wi-Fi
daily yoga and meditation classes
Recommendations for changes in daily life after Ayurveda
Excursions to Wayanad National Park, temples, sunset boat tour, houseboat tour on the backwaters
Access to the Ayurvedic Library
Cultural Shows
Shopping Tours
all transfers and transports
German-speaking travel companion
Visa
International flight to and from Kozikode or Kannur airport (we will gladly assist you with flight bookings)
Highlights
Prices and dates
Group Appointment:
21.10.2023 – 04.11.2023
07.01.2024 – 21.01.2024
20.10.2024 – 03.11.2024
1649 € per person
Single supplement: 250 €
From at least 6 participants
Also possible as an individual trip on any date, please make an enquiry by email
Following the retreat, the 7 days journey through South India can be connected.
Travel Info
requirements
There are no prerequisites. Just enjoy!
More information en
Applications
At the beginning there will be an extensive consultation with an Ayurvedic doctor and our chief physician. The friendly team, consisting of 7 Ayurvedic doctors, will guide you through the treatment plan and the long-experienced and certified therapists will carry out the treatments. If you have any questions or problems, the doctor is always on hand.
Depending on your health, you are recommended either an entire Panchakarma treatment for detoxification or a healing Shamana therapy to treat the diseases and symptoms.
There is also the possibility to receive regenerative treatments or cosmetic treatments.
The Ayurveda Center
Greens Ayurveda is a small manageable spa clinic. The chief physician Dr. C. P. Asghar and his team of doctors and therapists provide comprehensive care. The clinic is located in a small village meanwhile surrounded by palm trees and within walking distance of the beach.
It is used in clean and well-equipped air-conditioned rooms. The complex has a recreation area, a dining room, a hospital with several rooms, airy classrooms, a roof terrace, a herb garden, a library, and a guest kitchen. The center is only 400 meters from the beach and is located in a small Indian village, surrounded by green palm forests.
The journey and guide
The journey is accompanied by Sarah Appelt. She herself has been living in India for several years and is a trained yoga teacher and experienced guide. She knows Kerala very well and will help you to understand and get to know the South Indian culture.
She will also lead the morning yoga classes and meditation, which will offer yoga workshops and accompany you on the excursions.
At the same time, it can be available during the Ayurveda Retreat in case of translation and mediation problems.
The trip starts and ends in Kozikode at the international airport.
Climate
From November to March it is pleasantly warm and you only need light clothing. On most beaches of Kerala you can swim in normal swimwear. On beaches just outside, it is advisable to put on a T-shirt. Women in particular often attract unwelcome glances from local and Indian tourists, as it is not common for women in India to show too much skin. From March, temperatures will rise and it will be humid, so you should sweat a lot and pay attention to your circulation. From June to the end of September is the rainy season and many seasonal accommodations and restaurants have closed. It rains quite heavily during this time.
What you should bring:
light knee- and shoulder-covering clothing (thighs and tunic, shirt and wide trousers, knee-covering dresses (also shorts and tops possible)
Clothing for Yoga
old clothes (under clothes, shirts, trousers) for treatments with oil and pastes
Scarf or shawl
Sandals or flip-flops
Sunglasses, Sunscreen, Head
own toiletries, but not too much, as many Ayurvedic products are available here
small bag / backpack for excursions
Passport (copy), credit or bank card, cash in your currency (approx. €50)
Camera, phone, charger (no adapter required)
Notebook and writing material
Swimwear, towel
5

Echte Ayurveda Kur und Indien Erlebnis

Was für eine wunderbare Reise. Zunächst die Ayurveda-Kur, die wirklich eine Kur ist. Ich habe wahnsinnig viel gelernt. Mein Körper und meine Seele sagen DANKE. Die Anschlussreise wird mich wahrscheinlich das ganze Jahr inspirieren. Bis ich wiederkomme. Und die nächste Reise nur mit Sarah!

5

Danke

Ich bin 21 Jahre alt und habe sowohl die zwei Wochen im Ayurvedazentrum Greens als auch die Anschlussreise mitgemacht und bin absolut begeistert. Zum Einen, weil wir einfach großartige Aktivitäten und Angebote hatten, zum Anderen, weil ich mich Dank Sarah jede Sekunde super aufgehoben fühlte. Für mich war das Ayurvedazentrum eine perfekte Komposition aus Aktivität und Ruhe, um mich entspannen zu können. Die tollen Massagen, die leckeren, regelmäßigen Mahlzeiten, der interessante Unterricht über Ayurveda, morgens und abends Yoga und Meditation, schöne Ausflüge und ein unglaublich freundliches, fröhliches Umfeld. Die Anschlussreise war für mich ein atemberaubendes Erlebnis. In nur einer Woche habe ich so viele wunderschöne Dinge gesehen und erlebt und durfte Indien von einer seiner tollsten Seiten kennenlernen. Am liebsten wäre ich an allen Orten, die wir besuchten, für mehrere Tage geblieben, weil es so schön war. Ich kann nicht einmal ein Highlight festlegen, weil einfach alles super war: Strand, Teeplantagen, Busfahrten durch diese tolle Landschaft, die Tier- und Pflanzenwelt, Hotels, Spaziergänge und Yoga an den romantischsten Plätzen. Von Anfang bis Ende war alles perfekt organisiert und gewissenhaft überlegt. Sarah hat wirklich ein Talent dafür. Jedes Gruppenmitglied hat sie im Blick und ist immer für alle da. Die Atmosphäre war ausnahmslos total nett, entspannt und lustig. Auch über die gemeinsame Reise hinaus bleibt Sarah eine riesen Unterstützung für mich während meiner Zeit in Indien. Sie macht es mir möglich, dieses Land kennen zu lernen und mich dabei als alleinreisende Frau total sicher und aufgehoben zu fühlen. Vielen Dank für diese großartige Zeit und deine enorme Unterstützung!!! Für mich war Chalo! ein absoluter Glücksgriff und ich kann es für jede Altersgruppe nur empfehlen
Healing Ayurveda and Yoga Retreat in Kerala