Aktive Kultur Reisen
Yoga & Ayurveda Reisen
Multi Aktiv Reisen
Kultur Reisen
Yoga Reisen
Ayurveda Retreats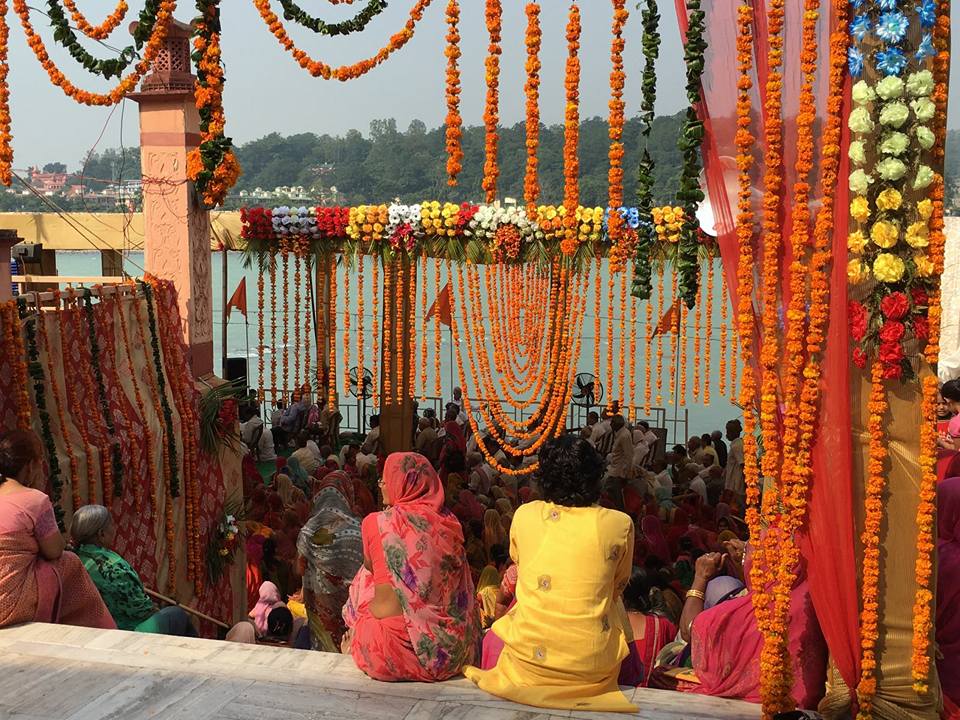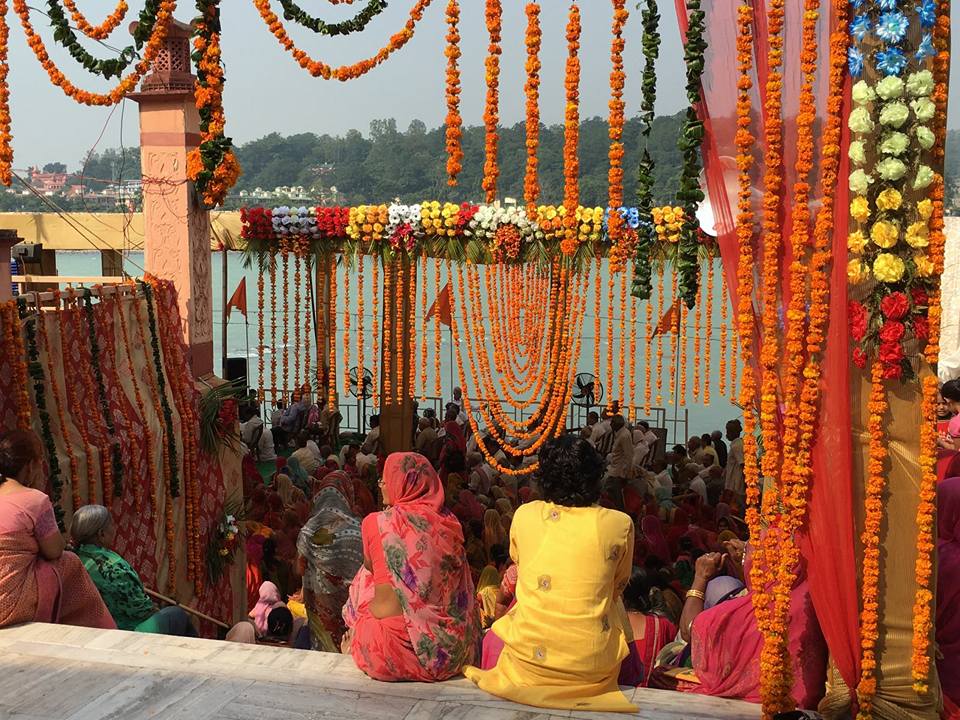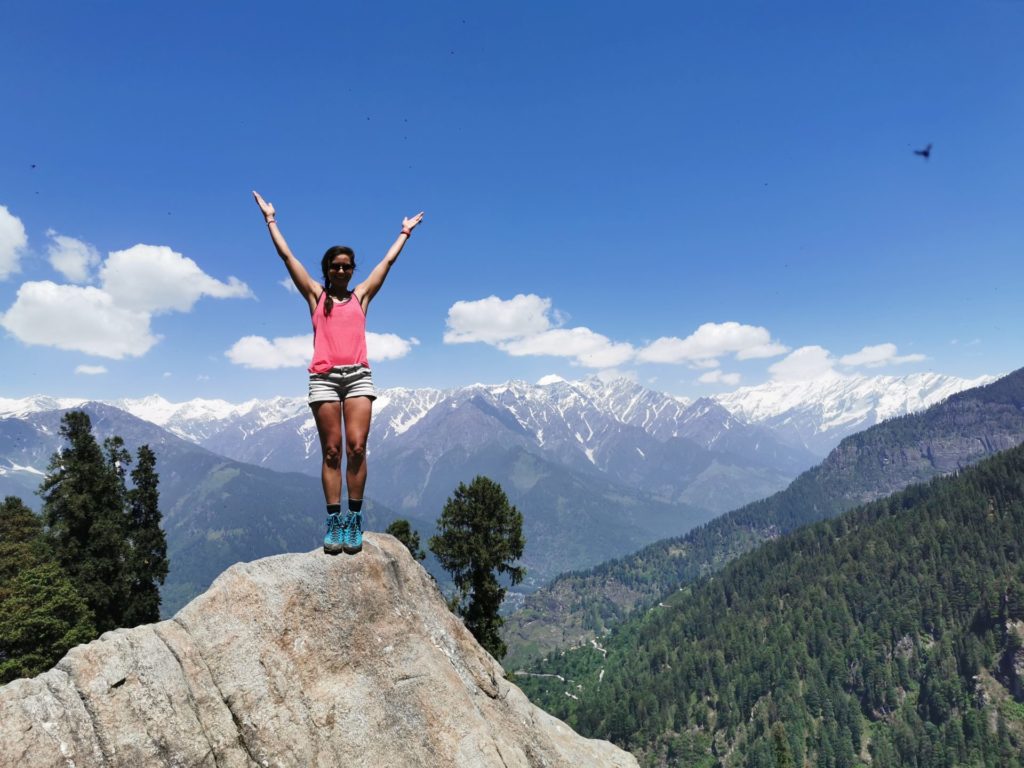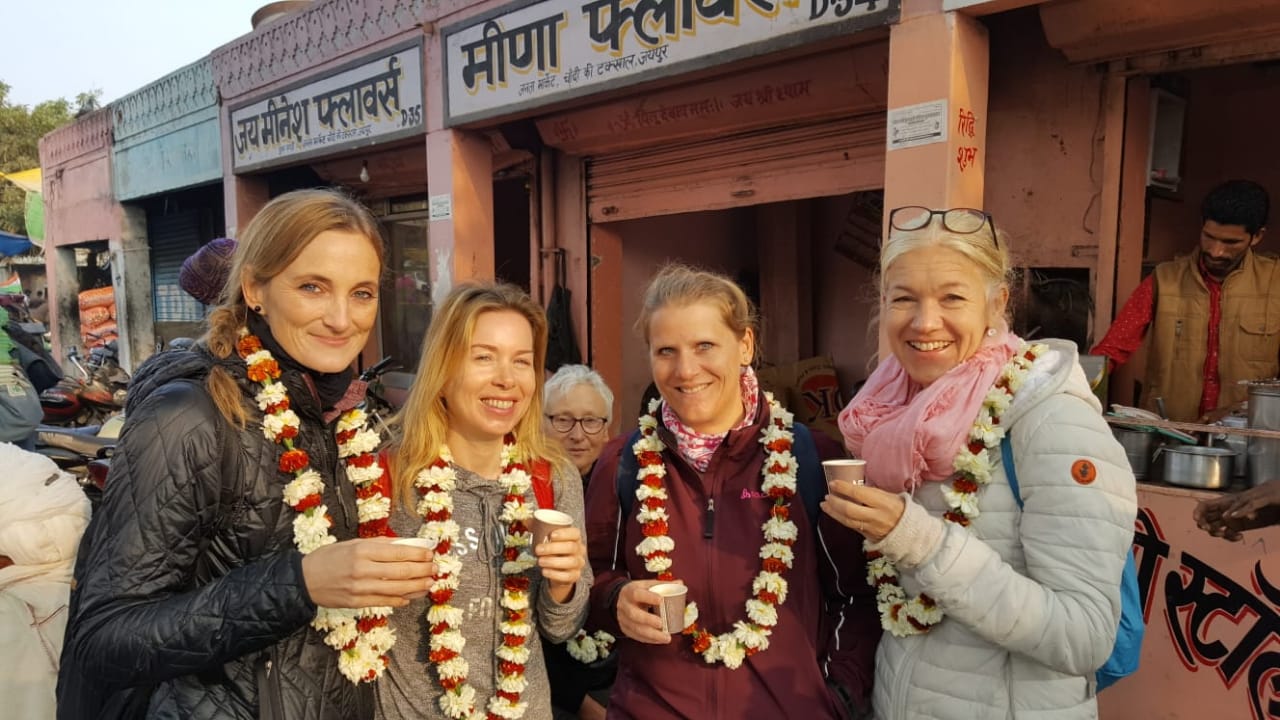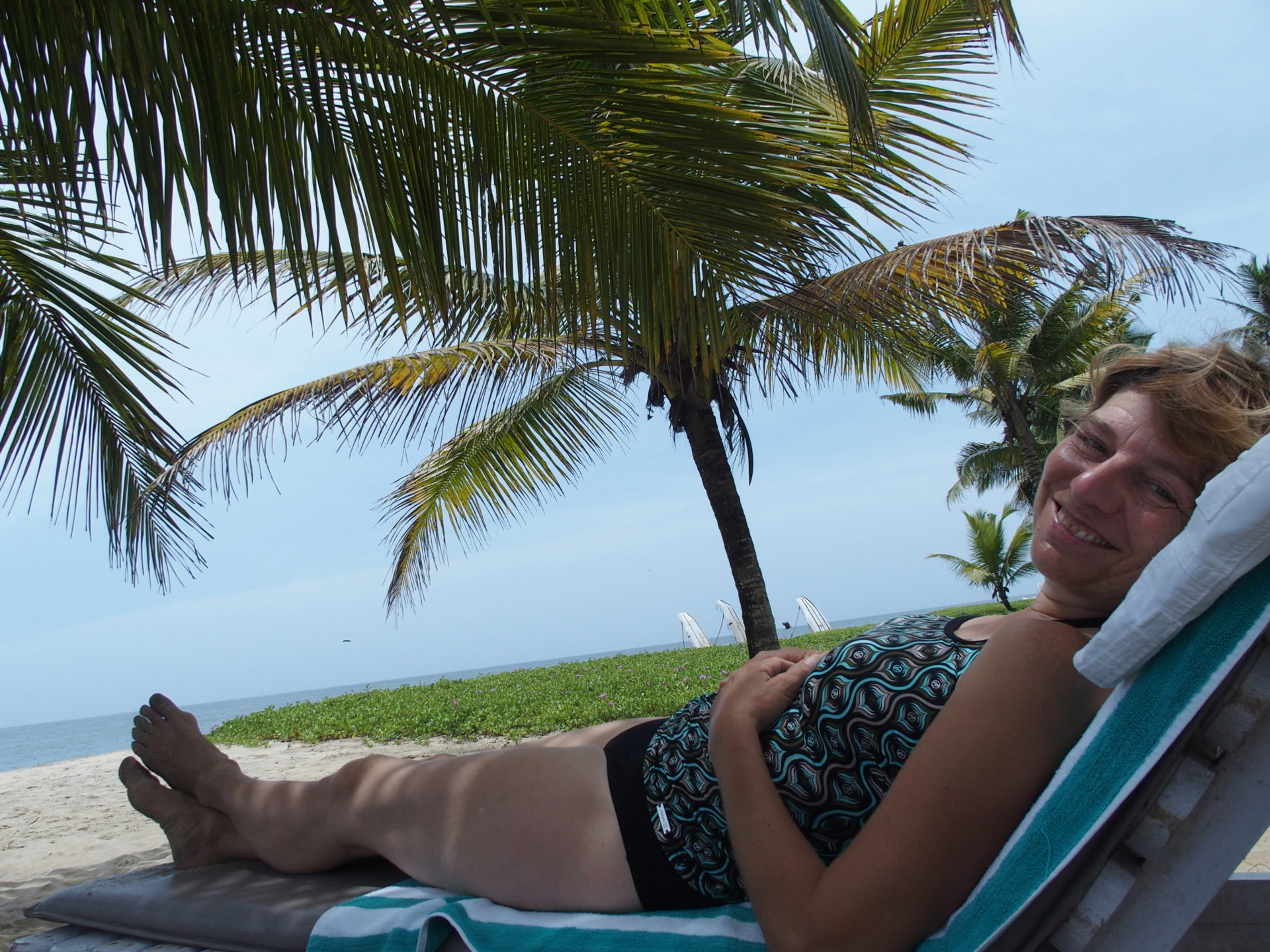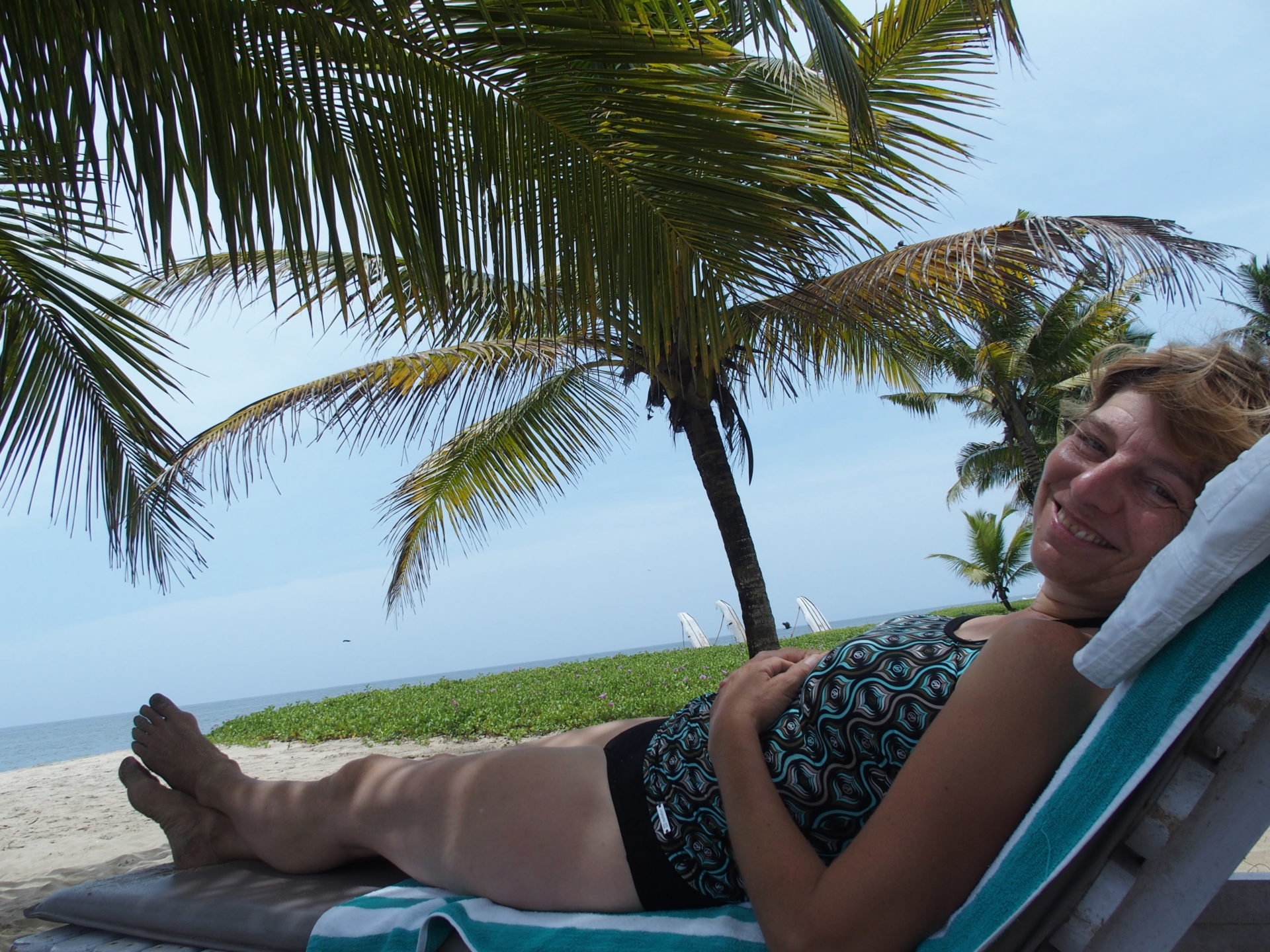 Overview
This trip can also be shortened to two weeks.
India has always fascinated you? Are you fascinated by experiencing new cultures? Do you like to travel very close to the country with real encounters? You like nature, you love Indian food, you like to move and you want to experience Yoga and Ayurveda in the country of origin. You're a woman?
In fact, you would have travelled to India a long time ago, wouldn't it be the concerns of being alone as a woman in India?
Well, then join us on our special India journey for women.
Here you will not only experience the security of a group, but also a coordinated and varied North India travel program with a female German-speaking tour guide and adapted to the wishes of women who love to travel. On the journey itself, we will have encounters with Indian women from all social classes.
Depending on your time and interest, you can either opt for the two-week program ending in Mumbai, or you can travel with us for a week of luxury Ayurveda beach resort in the palm state of Kerala with yoga, excursion program and of course plenty of relaxation.
Program
Day 1 Arrival in Delhi
You will be picked up from the airport and taken to the hotel. Here you will meet the group and have a rest from the journey.
Day 2 Delhi Sightseeing and visit of the non-profit organization Chetna
We meet for breakfast. Afterwards we explore Old and New Delhi together on foot, by metro and the car rickshaw. This includes a visit to the non-profit organisation Chetna, which supports girls on their educational path. We end the evening with a dinner together.
Overnight stay at the hotel (F/-/A)
Day 3 Train ride to Haridwar, then on to Rishikesh
Early in the morning we take the train to Haridwar. After about 4 hours we reach the Holy City of Haridwar on the Ganges. From here a taxi takes us to the nearby Rishikesh.
We move into our ashram and take part in the yoga class, as well as the meals. In the evening you can visit together a small cafe with Ganges view.
Overnight stay in the ashram (if no rooms available, overnight stay in the adjacent hotel) (F/M/A)
Day 4 Life like a yogini
Early in the morning and evening we participate in the ashram program with meditation, yoga lesson, fire and light ritual.
The rest of the day is free. If you like, you can do some shopping, treat yourself to a massage, simply soak up the atmosphere of Rishikesh. You are welcome to join a small morning guided tour of Rishikesh.
Overnight stay at the ashram (F/M/A)
Day 5 Rishikesh Day
Another day in Rishikesh at the ashram. Optional is a small rafting tour on the Ganges. In the afternoon we visit the Parmarth Niktan Ashram. Here we will not only participate in another yoga class, but also in the special Aarti ceremony and ashram meal.
Overnight stay at the ashram (F/M/A)
Day 6 Drive to Daramshala/Mcleod Ganj (12 hours), In the evening arrival in Tibetan style Himalayan town and delicious dinner.
Today's car trip is quite long at 12 hours, but the route is interesting and there is a lot to see along the way. In the evening we finally reach the mountain village of McLeod Ganj at an altitude of 1800 m.
Here the Dalai Lama has his Tibetan government in exile and lives with a community of Tibetan refugees. We end the evening with a delicious dinner.
Overnight stay at the hotel (-/-/A)
Day 7 Exploration McLeod Ganj
After a small optional yoga/meditation session we enjoy our breakfast. Afterwards we continue walking through the small mountain resorts, visiting the Dalai Lama temple and enjoying the Tibetan-influenced mountain resort.
Overnight stay at the hotel (F/-/-)
Day 8 Hike to Kareri village
A moderate hike of 4 to 5 hours takes us to the beautiful mountain resort of Kareri. Our trekking trail takes us through fields, forests and small traditional mountain villages. Here we will visit the village and after lunch in the afternoon we will drive back to Mcleod Ganj to our accommodation. If you don't want to join the hike, explore Mcleod Ganj a bit more.
Overnight stay at the hotel (F/M/-)
Day 9 Drive to Amritsar to the Golden Temple
In the early morning hours, you can take part in a Buddhist monastery ceremony performed by nuns. After breakfast we will drive to Amritsar. At night we admire the illuminated Golden Temple.
Overnight stay at the hotel (F/-/-)
Day 10 Amritsar and train ride to Agra
We will visit the Golden Temple and then take a Heritage Walk. In the afternoon, a very special travel experience awaits us: an overnight train ride.
Overnight on the train (F/-/A)
Day 11 Arrival in Agra
In the morning we reach Agra. After a shower and a hearty breakfast with our host family, we visit the Taj Mahal. Afterwards we will visit the Sheroes Cafe. It is a cafe that was run by women who survived acid attacks. The day concludes with admiring the Taj meal at sunset and dinner with our host family.
Overnight stay at Homestay (F/-/A)
Day 12 Drive to Jaipur
After breakfast we will drive to Jaipur and visit the Amber Fort.
Overnight stay at the hotel (F/-/-)
Day 13 Bike sightseeing tour and Bollywood dance
Again, we get out of bed early in the morning. This time to take part in a guided "bicycle sightseeing tour". On this "City Inside Tour" we get to know the city life of the ordinary population of Jaipur. We visit the local market, have breakfast with a family, admire the handicraft of the marble artists and participate in the Govind ceremony. After some relaxation, we can visit Jantar Mantar, the upper observatory. Who is up for his horoscope?
In the evening there will be a Bollywood dance workshop.
Overnight stay at the hotel (F/-/-)
Day 14 Drive to Jodhpur
The drive to Pushkar takes two to three hours. There are more than 400 temples in the holy city. We visit the most important one: the Brahma Temple and can participate in a ceremony at the holy Pushkar Lake. Then we drive for another 4 hours to Jodhpur
Overnight stay at the hotel (F/-/-)
Day 15 Jodhpur
After a hearty breakfast on the rooftop terrace of our hotel, we will take a city walk through the Blue City including a fort visit, samosa and lassi stop (Indian snack break) and of course some shopping.
In the afternoon we set out for one of our highlights of the trip: a cooking lesson with Rekha, a brilliant cook and self-confident Indian woman who, contrary to her origins, married the man she loves.
Overnight stay at the hotel (F/-/A)
Day 16 Departure or flight to Kerala for connection trip
For those who have booked only the two-week trip, we say goodbye today at Jodhpur airport. For everyone else we continue to Kerala for a week beach resort with Ayurveda cure, yoga and south India
Overnight stay at the resort (F/-/A)
Day 17-23 Ayurveda Beach Resort
During our one week stay at the luxury Ayurveda beach resort we have a daily Ayurveda treatment, healthy meals and yoga classes. We will also take a trip to the spice and port city of Fort Kochi, take a kayak tour on the backwaters and have a small Ayurvedic cooking class. On day 23 transfer to the airport.
Overnight stay at the resort (F/M/A)
Included services
all overnight stays in good ashrams, middle class hotels / homestays in double rooms with breakfast
all meals as mentioned (F: breakfast, M: lunch, A: dinner)
all transfers and transportation by private vehicle/train/rikshah/flight
female travel companion
all entrance fees for mentioned monuments
all mentioned activities
in Kerala:
7 nights at the luxury Ayurveda Resort with full board
Excursions to Fort Kochi, by kayak through the backwaters and Kalari (martial arts) workshop
daily 1 Ayurveda application after consultation with the doctor
daily 1 yoga hours
if no excursion, then Ayurveda workshops (including 1 x cooking class)
International flight
Visa
unmentioned meals
additional activities
Highlights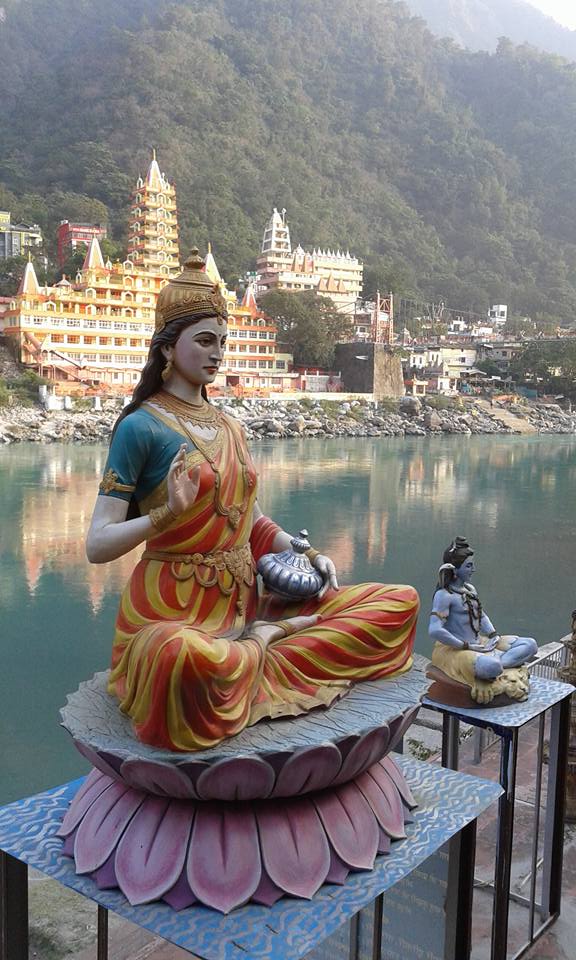 Prices and Dates
Fixed date 23 days Delhi to Kerala
04.11.2023-26.11.2023
24.02.2024-17.03.2024
02.11.2024-24.11.2024
Price per person (from 4 participants): 3400 €
Single room supplement 500 €
Fixed date 16 days Delhi to Jodhpur
04.11.2023-19.11.2023
24.02.2024-10.03.2024
02.11.2024-17.11.2024
Price per person (from 4 participants): 2100 €
Single supplement 200 €
An extension of the Ayurveda cure is possible. Please make a request.
Travel info
requirements
This trip does not place any special physical demands, but for the hike, the yoga lessons and the bike sightseeing tours there should be some desire for exercise.
Furthermore, a lot of open-mindedness, flexibility and curiosity are required.
Arrival and departure
Arrival with arrival on day 1 Indira Gandhi International Airport Delhi
Departure on day 16 from Jodhpur via Delhi or Mumbai (we are happy to help with flight bookings) or
on day 23 from Kochi airport.
More information
We will cover quite long distances and some parts will be a bit longer with the longest transfer from Rishikesh to Daramshala (12 h). Temperatures will vary with cooler temperatures in the Himalayan region and tropical warm weather in Kerala in southern India.
Travel companion: Sarah or other female travel companion if necessary also English-speaking
5

Amazing Time

Where to start. I began my trip to India with nearly no preparation about what to come or what people I was about to meet. And of course I was a bit nervous to travel to a country with so grand cultural contrast then I've been used to. Fortunately, all the nervousness was unnecessary. Sara is such an inspiring and ambitious woman with so much knowledge about India. In the two weeks I spent traveling with her and the group I felt like being part of a family. I felt secure and seen. If any questions like for example visa problems, food concerns, history, transport or personal thoughts, Sara was the one who would do her best to solve it or at least try to find a solution. I'm more than sure that I will come back to this amazing country and when I do Sara will be the person I contact. Thank you Sara for such a life changing and amazing time!
Three Weeks India Round Trip for Women