Multi Aktiv Reisen
Kultur Reisen
Yoga Reisen
Ayurveda Retreats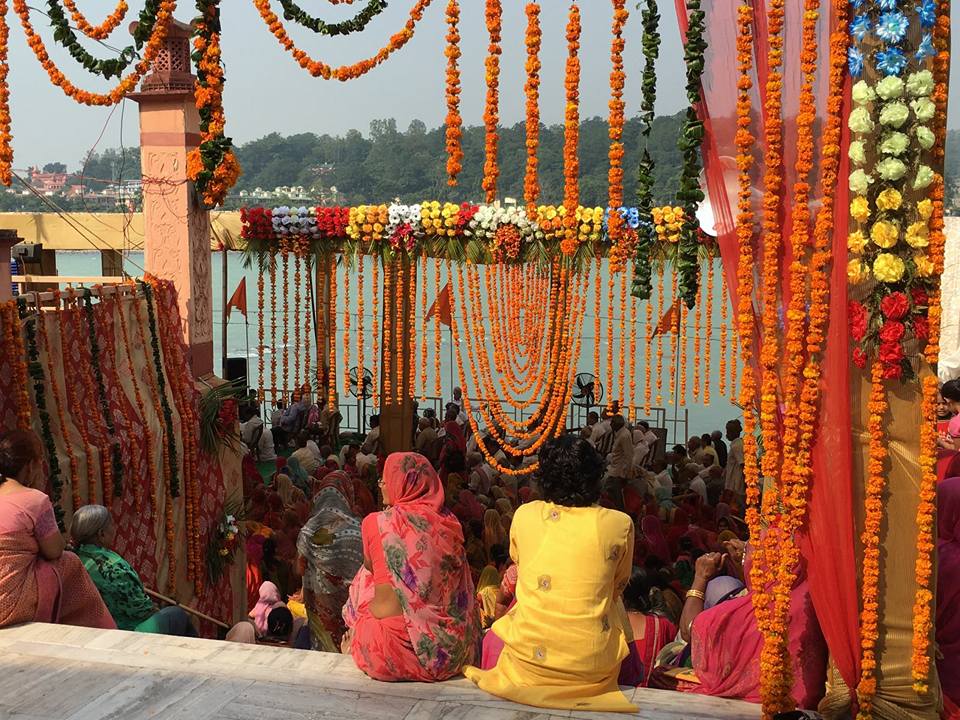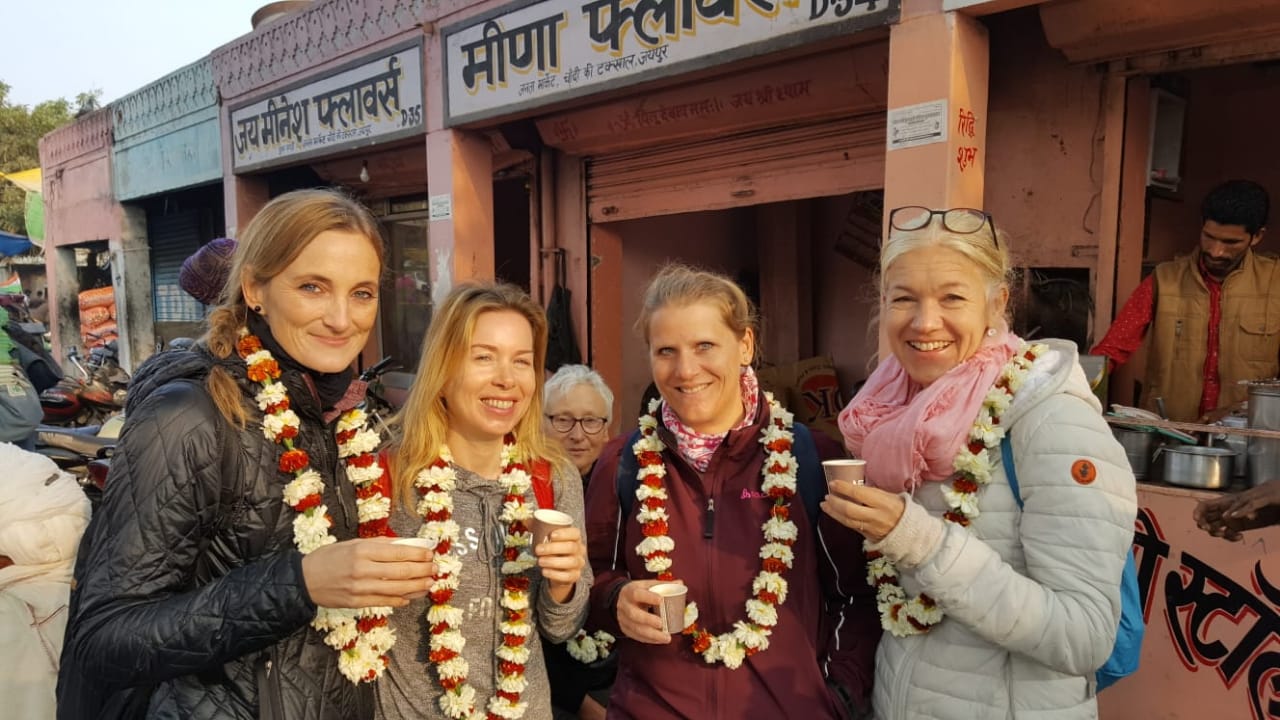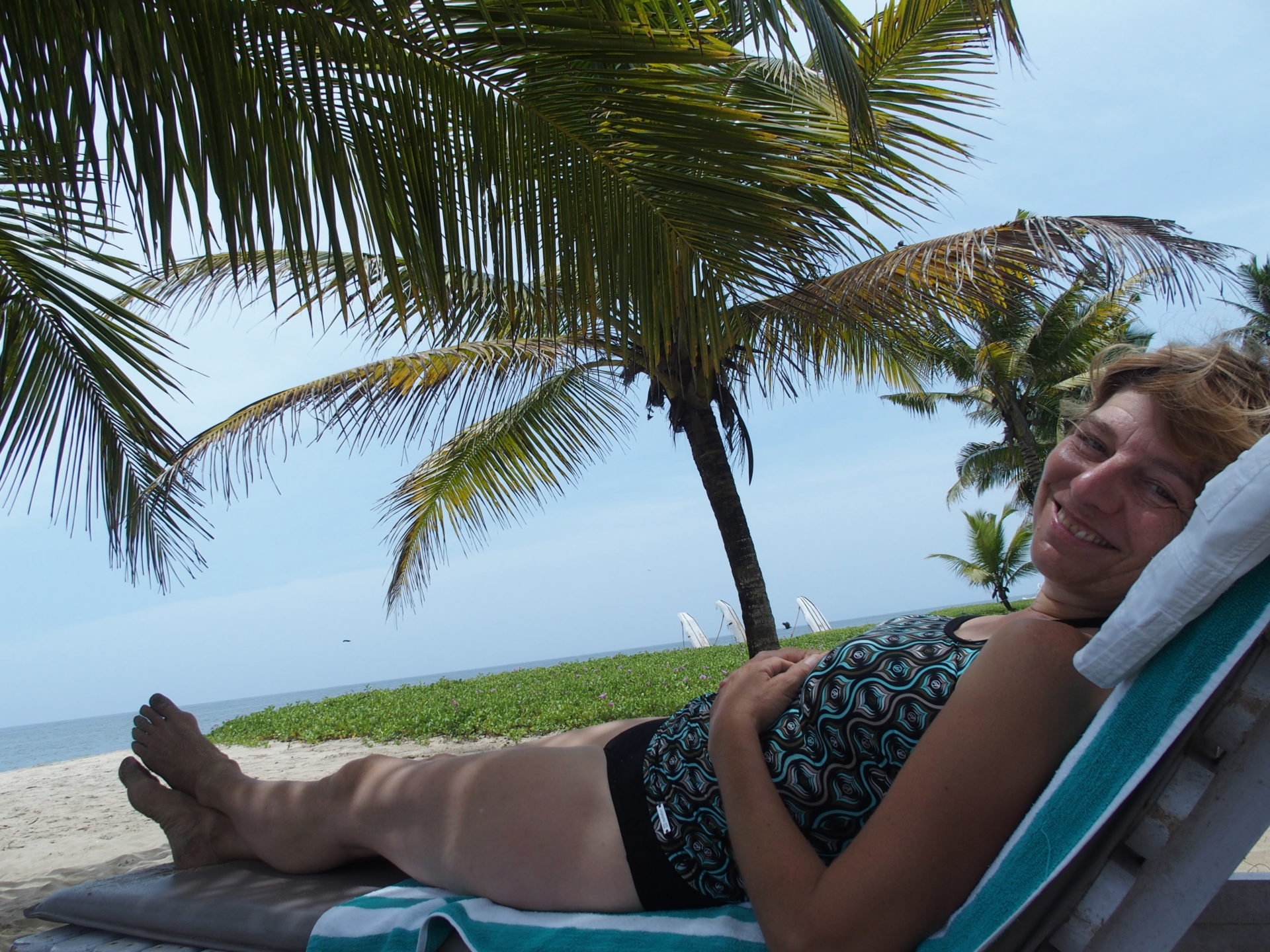 Overview
This trip can be shorten to two weeks.
India has always fascinated you? Are you fascinated by experiencing new cultures? Do you like to travel very close to the country with real encounters? You like nature, love Indian food, like to go and want to experience yoga and Ayurveda also in the country of origin. You're a woman?
In fact, you would have traveled to India a long time ago, wouldn't it be the concerns of being alone as a female traveler in India?
Well, then join us on our special India Trip for women.
Here you will not only experience the safety of a group, but also experience a coordinated and harmonious North India travel program with a female tour guide and adapted to the wishes of travel-loving women. On the journey itself, we will have encounters with Indian women from all social classes.
Depending on your time and interest, you can either opt for the two-week program ending in Mumbai, or you can continue with us for a week of luxury Ayurveda Beach Resort in the palm state of Kerala with yoga, excursion program and of course plenty of relaxation.
Program
Day 1 Arrival in Delhi
You will be picked up from the airport at night and taken to the hotel. Here you have some time to relax. We meet for breakfast. Afterwards we explore Old and New Delhi together on foot, by metro and the car rickshaw. This includes a visit to the non-profit organisation Chetna, which supports girls on their educational path. We end the evening with a dinner together.
Overnight stay at the hotel (B/-/D)
Day 2 Train ride to Haridwar, then on to Rishikesh
Early in the morning we take the train to Haridwar. After about 4 hours we reach the Holy City of Haridwar on the river Ganges. From here a taxi takes us to the nearby Rishikesh at the foot of the Himalayas
We move into our Ashram and then explore the pilgrim city. In the afternoon we take part in a yoga class and then attend the so-called "Arti" a light ceremony at the Ganges.
Overnight stay at the Ashram (B/-/D)
Day 3 Life Like a Yogini
In The morning and evening we participate in the Ashram program consisting of Yoga classes and ceremonies.
The rest of the day is free. If you like, you can take part in a small hike, treat yourself with a massage, simply let the atmosphere of Rishikesh take hold on you and also visit a yoga class in the afternoon.
Overnight stay at the Ashram (B/L/D)
Day 4 drive to Daramshala/Mcleod Ganj (10 hours), In the evening arrival in the Tibetan-influenced Himalayan place and delicious dinner
Today's route is quite long with 10 hours, but the route is interesting and there is a lot to see on the way. In the evening we finally reach the mountain village of McLeod Ganj at an altitude of 1800 m.
Here the Dalai Lama has his Tibetan government in exile and lives with a community of Tibetan refugees. We end the evening with a delicious Tibetan dinner.
Overnight stay at the hotel (B/-/D)
Day 5 Exploring McLeod Ganj
After breakfast we take a short walk to the Tushita Center where we are invited to participate in a guided Buddhist meditation. Afterwards we continue walking through the small mountain villages, visiting the Dalai Lama temple and enjoying the Tibetan-influenced mountain place.
Overnight stay at the hotel (B/-/-)
Day 6 Start two-day hike to Kareri village
A moderate hike of 4 to 5 hours takes us to the beautiful mountain Village of Kareri. Our trekking trail takes us through fields, forests and small traditional mountain villages. On a green meadow directly at a stream we set up our tent camp. Surrounded by rhododendrons, we can just enjoy nature, explore the village and practice yoga.
Our own trekking chef conjures us a delicious lunch and dinner, which we take at the campfire
Overnight in a tent (B/L/D)
Day 7 Day 2 of the hike back to Mcleod Ganj
In the middle of nature we welcome the day. After a tasty breakfast, we take another hiking route back to Mcleod Ganj. Once again it goes up and down through the promontory of the mighty Himalaya. Again and again white mountain peaks flash up as we enjoy the march through the green fertile area.
Overnight stay at the hotel (B/D/-)
Day 8 Flight to Delhi and continue to Agra
In the morning we take the flight to Delhi, then we continue for 4 hours in the Mini Bus to Agra.
On a small cycle tour through the rural surroundings of Agra, we get to know a completely new traditional village life. The small tour ends at a wonderful viewpoint on the Tja Mahal at sunset. In the evening we enjoy a dinner at our homestay with our Indian hostess Kalyani, a successful modern businesswoman and good cook.
Overnight stay at Homestay (B/-/D)
Day 9 Visit the Taj Mahal and drive to Jaipur (4 hours)
Early in the morning we visit the famous Taj Mahal and then drive on to the capital Rajasthan: the Pink City of Jaipur.
Before we check in at our hotel, we visit the mighty Amber Fort, a beautiful fortress 11 km outside Jaipur and former government residence of the royal family.
Overnight stay at the hotel (B/-/-)
Day 10 Bike Sightseeing Tour and More Sightseeing
Again, we get out of bed early in the morning. This time to take part in a guided "bicycle sightseeing tour". On this "City Inside Tour" we get to know the city life of the ordinary population of Jaipur. We visit the local market, have breakfast with a family, admire the craftsmanship of the marble artists and visit an Indian candy shop from the inside.
Afterwards we stay in the city center to see the beautiful sights, such as Jantar Mantar and the City Palace. In between, there is time to approve a delicious Lassi. In the afternoon we take a walk through the touristically unknown residential areas of Jaipur and finally climb the 200 meters to the Tigerfort, where we enjoy our dinner at night with wonderful views of Jaipur.
Overnight stay at the hotel (B/-/-)
Day 11 Trip to Jodhpur with stop at Pushkar
The trip to Pushkar takes two hours. There are more than 400 temples in the holy city. We visit the most important one: the Brahma Temple and can participate in a ceremony at the holy Pushkar Lake. After lunch and some free time for shopping we continue to Jodhpur.
Overnight stay at the hotel (B/-/-)
Day 12 Sightseeing Walk through the Blue City and Cooking Class
After a yoga class and an extensive breakfast on the roof terrace of our hotel we take a city walk through the Blue City including Fort Visit, Samosa and Lassi Stop (Indian snack break) and of course some shopping.
In the afternoon we set out for one of our highlights of the trip: a cooking class with Rekha, a brilliant cook and self-confident Indian woman who, contrary to her origins, married the man she loves.
Overnight stay at the hotel (B/-/D)
Day 13 Flight to Mumbai
Today we fly to Mumbai. After checking in at our hotel we take a walk to the Gate of India, directly situated at the sea.
Overnight stay at the hotel (B/-/-)
Day 14 Mumbai Sightseeing
On the guided sightseeing tour we get to know Mumbai with all its facets. We visit Marine Drive, the hanging gardens, explore the Dhobi Ghat, the laundry district, visit Victoria Train Station, stroll through the thieves' market and, and, and..
Overnight stay at the hotel (B/-/-)
Day 15 Departure Home or Flight to Kerala for connecting trip
If you have only booked the two-week trip, we say goodbye today at the airport. For everyone else we continue to Kerala for a week at a Beach Resort with an Ayurveda Retreat, yoga and south India food.
Overnight stay at the resort (B/-/D)
Day 16- 22 Ayurveda Beach Resort
During our week-long stay at the luxury Ayurveda beach resort we have daily Ayurveda treatments, healthy meals and yoga classes. We will also take a trip to the spice and port city of Fort Kochi,, explore the green palm state by bike and take a houseboat tour on the backwaters.
Overnight stay at the resort (F/M/A)
Services
all nights in and Ashram (all meals included), good mid-range hotels/ homestays in a double room with breakfast
4 x included dinner
all transfers and transports by private vehicle/train/rickshaw and 2 -3 domestic flights
Female travel Guide
3 included Yoga Classes in Rishikesh
2 days/1 night tent hike with full catering, trekking guide, equipment
all entrance fees for the mentioned monuments
Dinner at Homestay in Agra
guided bike tours in Agra and Jaipur
Cooking class in Jodhpur
Mumbai Sightseeing
in Kerala:
7 nights at the luxury Ayurveda Resort with full board
Excursions to Fort Kochi, Houseboat Tour through the backwaters and bicycle tour
daily 1 Ayurveda Treatment (90-120 min) after consultation with the doctor
daily 2 yoga classes
International flight
Visa
unmentioned meals
additional activities
Highlights
Prices and Dates
04.11.2023-25.11.2023
22 days Delhi to Kerala, (additional 7 Days Kerala Tour is possible)
Price per person (4-16 participants): 3800 €
Single supplement 850 €
04.11.2023- 19.11.2022
15 days Delhi to Mumbai
Price per person (4-16 participants): 2300 €
Single supplement 300 €
Tour Info
Voraussetzungen
This trip does not require any special physical fitness, but for the hike, the yoga classes and the bike sightseeing tours there should be at least some passion for movement.
Furthermore, a lot of open-mindednesses, flexibility and curiosity are required.
Further Information
We will cover quite some distances and some sections will be a bit longer with the longest transfer from Rishikesh to Daramshala (10 h). Otherwise, the transfers are kept as short as possible, which is why we have 2-3 domestic flights. Temperatures will vary with cooler temperatures in the Himalayan region and tropical warm weather in Kerala in southern India.
Tour Escort: Sarah
What to take along: Packing List
Three Weeks India Round Trip – Women Only