Backpacker Reisen
Kultur Reisen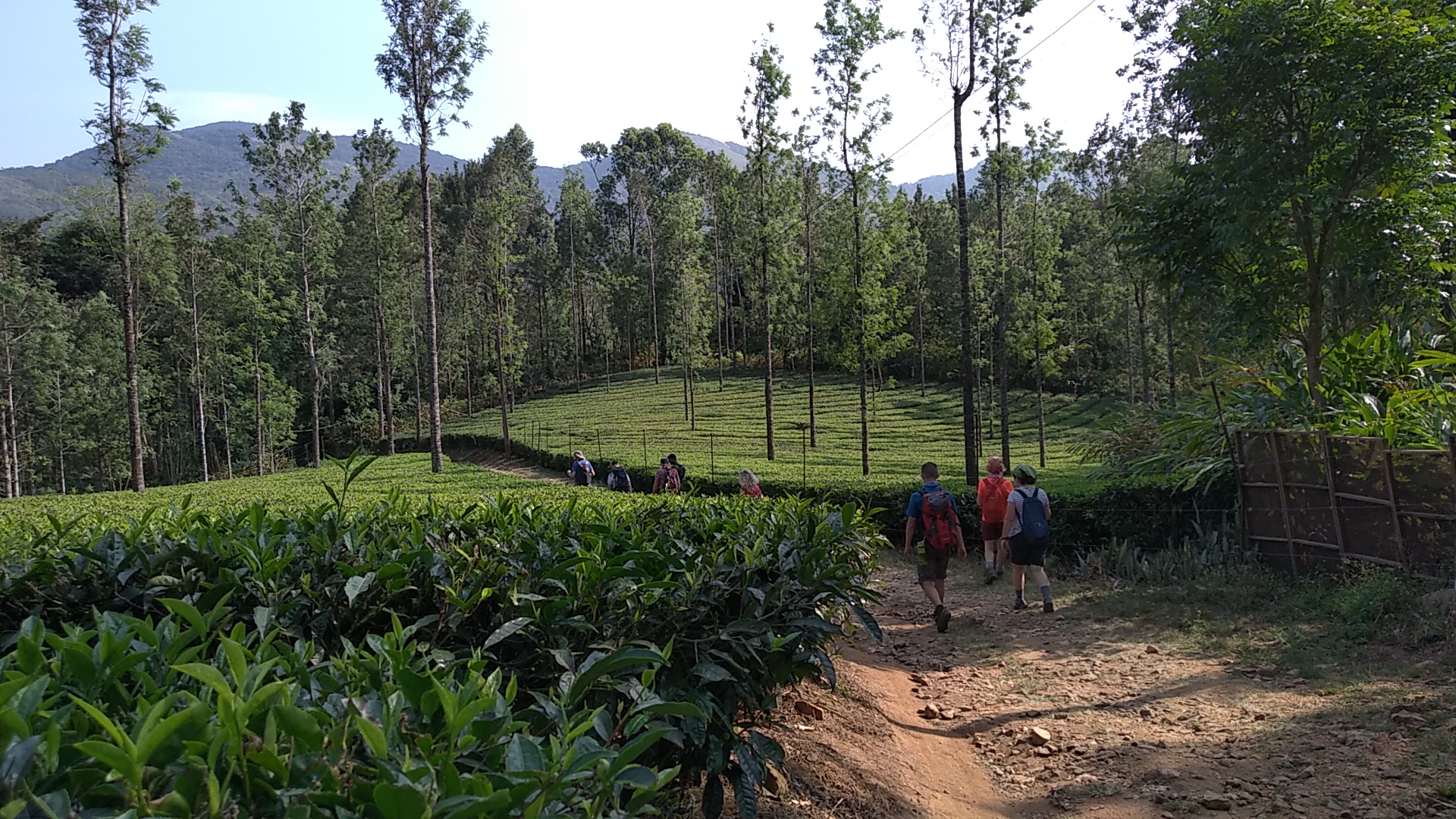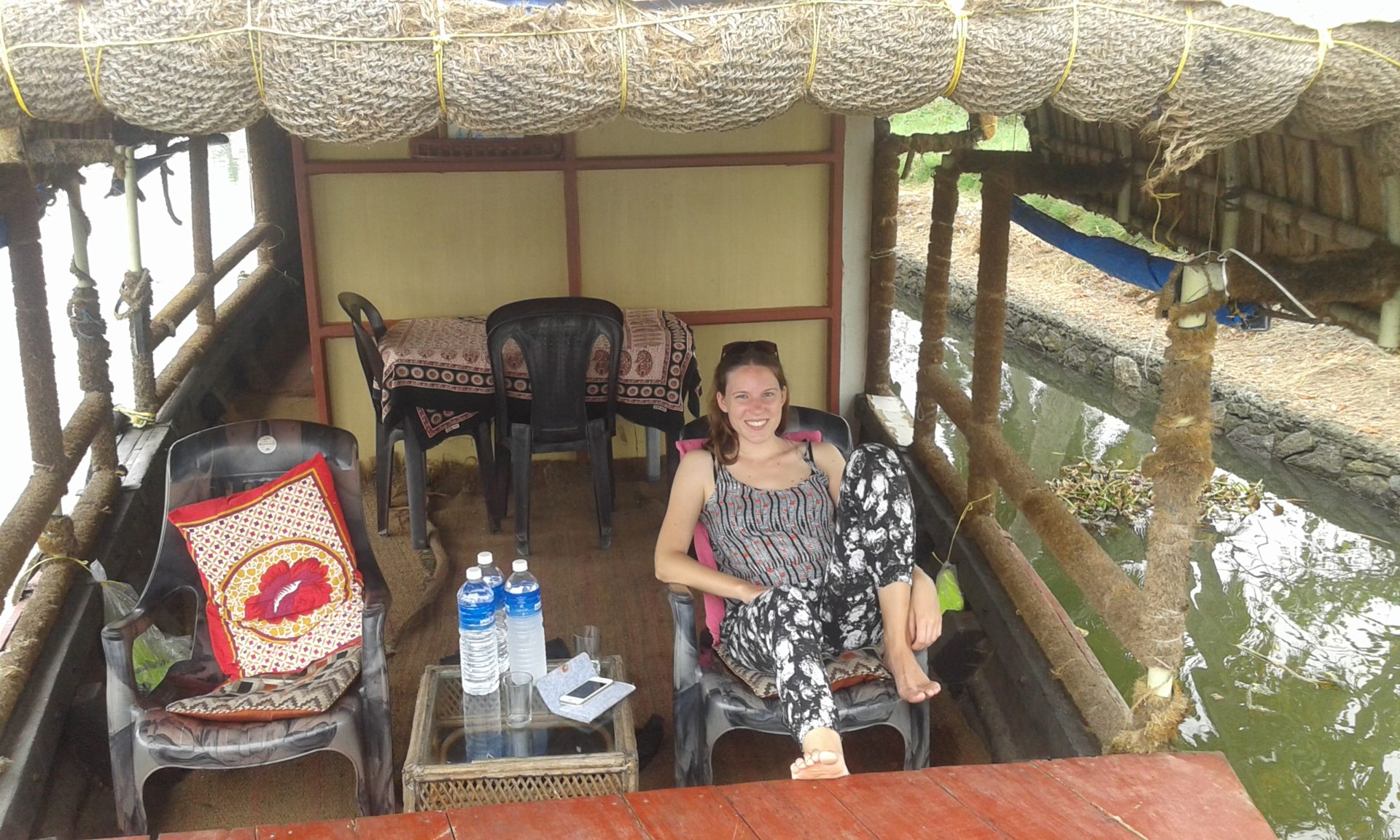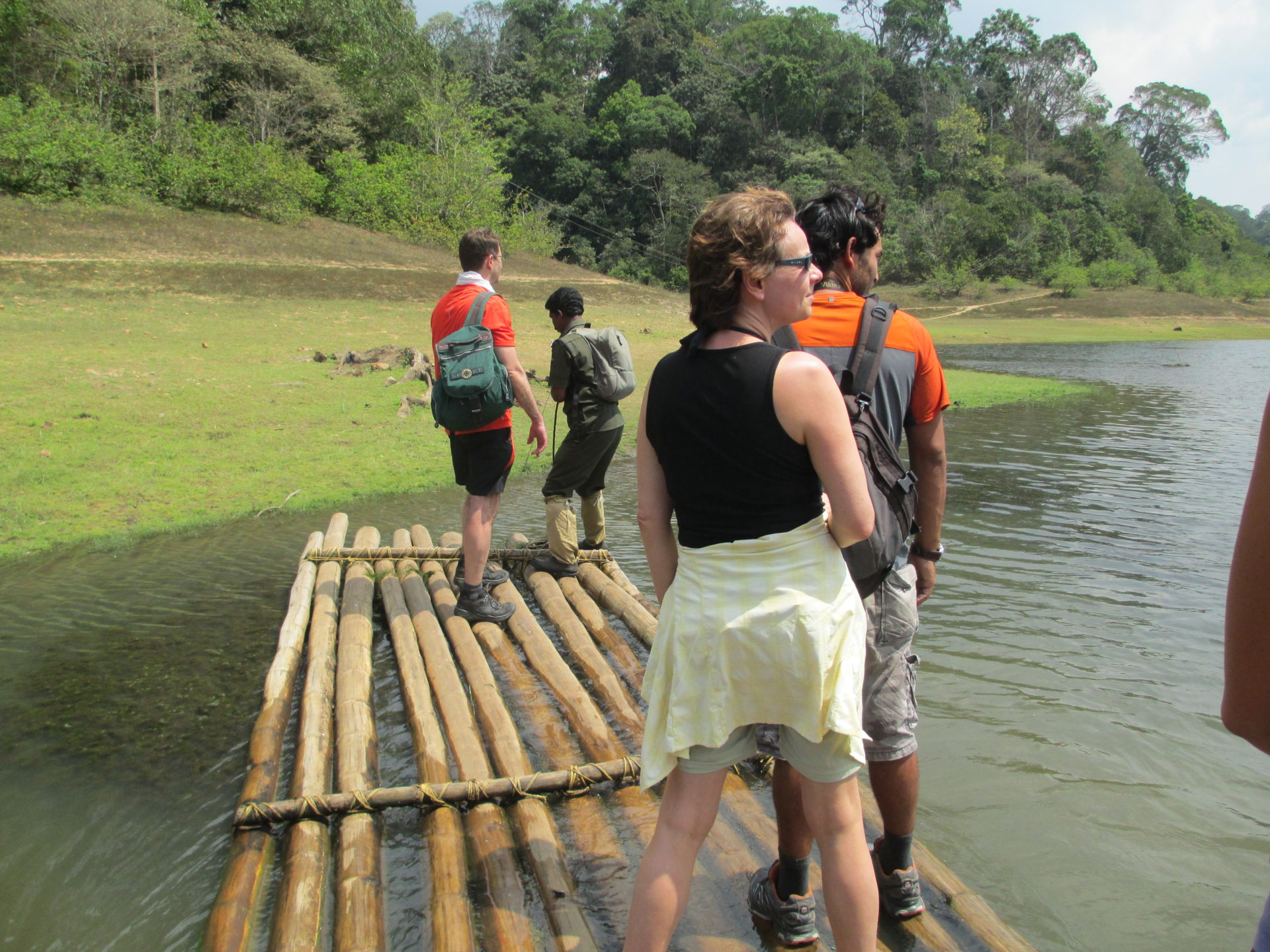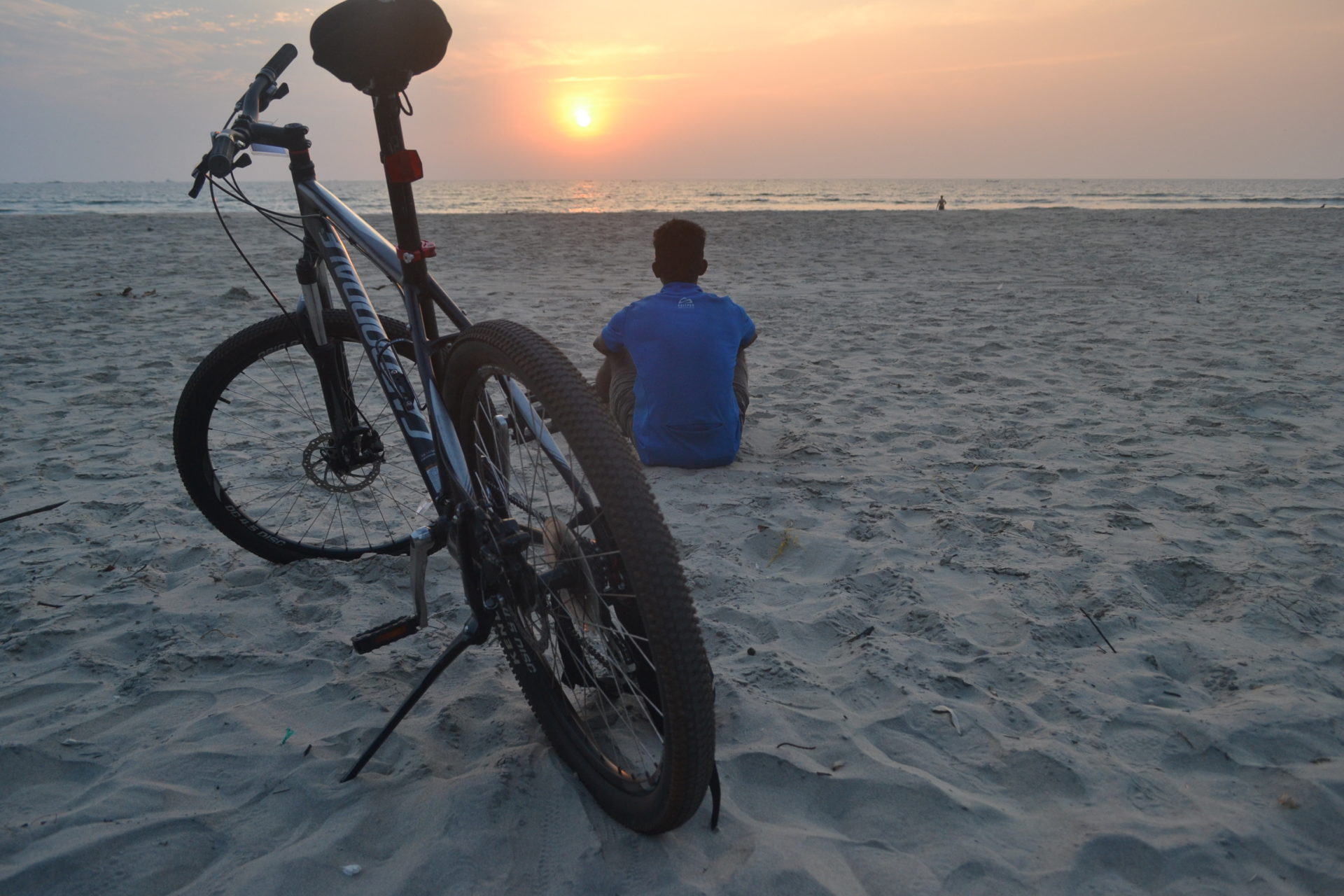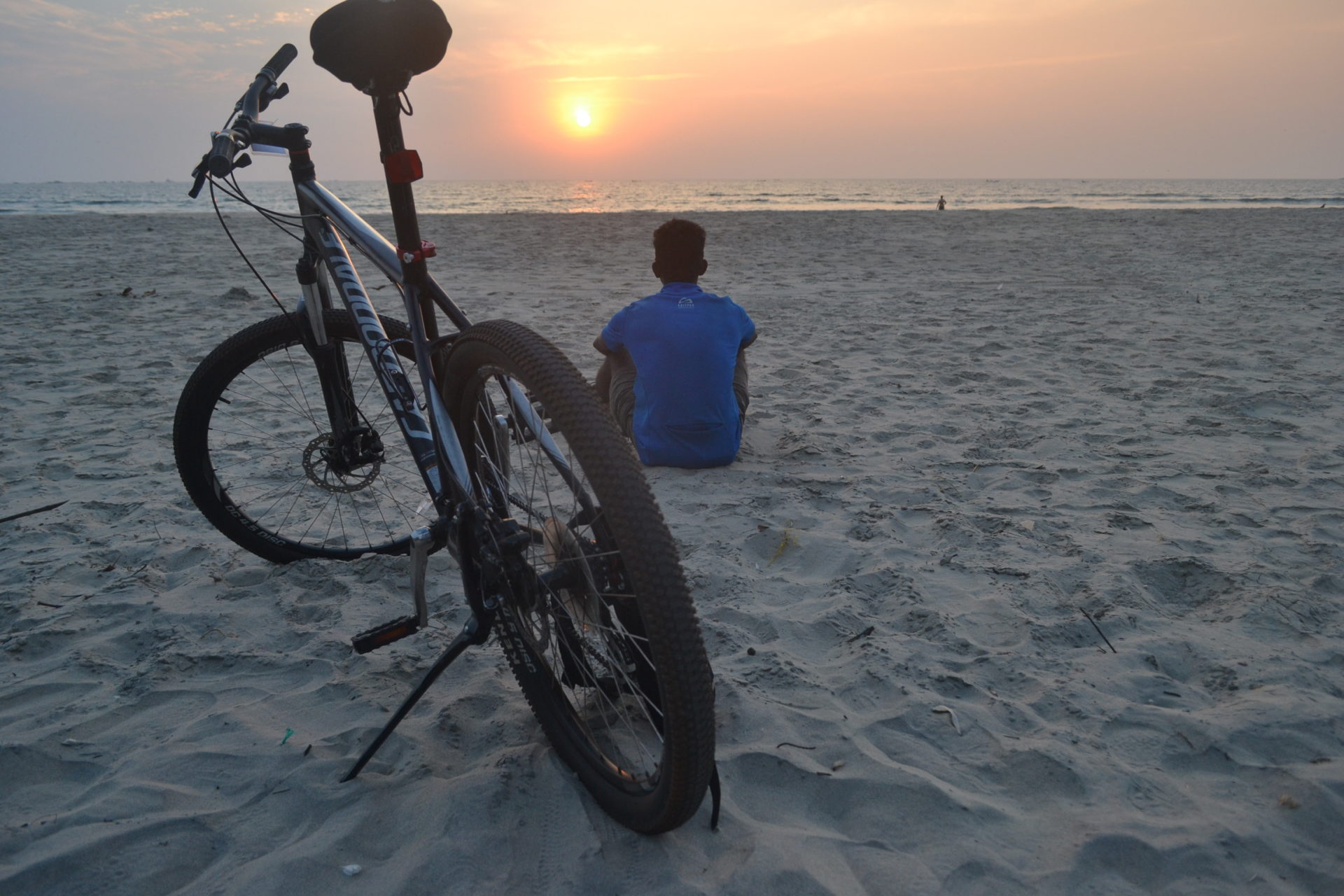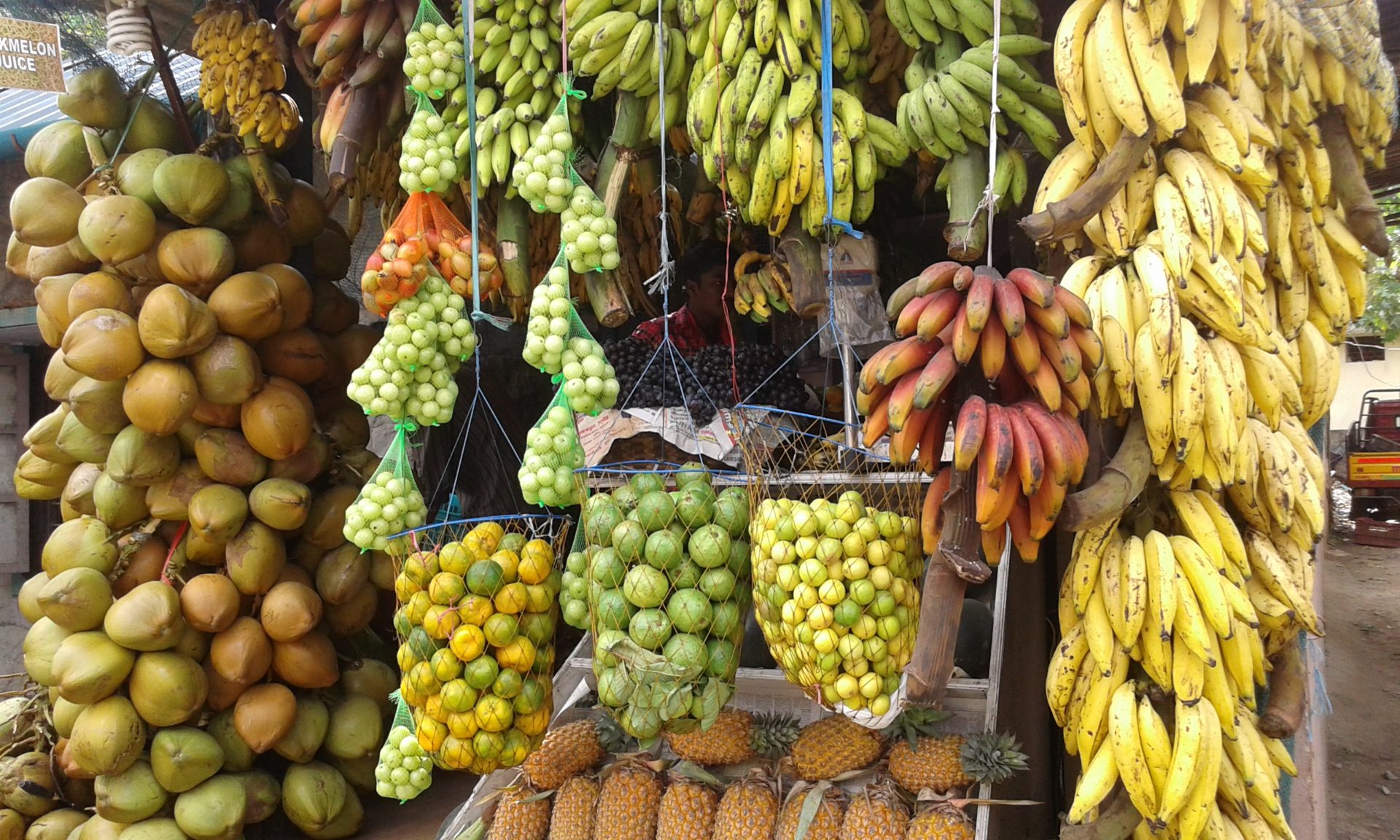 Overview
An adventure trip to the most beautiful places of Kerala with many active elements. We take a bike ride to the beach outside of Cochin, live in a farmhouse in the backwaters, go on a canoe tour, hike through the tea plantations of Munnar, take part in a kerala cooking course, visit spice plantations and national parks and, and, and…
Authentically we embark on an unforgettable journey!
Program
Day 1 Arrival in Cochin and Sightseeing, Homestay check in
Today we will meet in Cochin. Depending on how you arrive, We will pick you up from the train, bus or airport. After we have checked in at our accommodation, we will show you Cochin with its churches, spice markets and Chinese fishing nets by Tuktuk. (Overnight stay in homestay) -/-/-
Day 2 Cycle tour to the beach
Today we go on a 50 km long cycle tour to the beach outside of Cochin. We will also use the ferry for this purpose. During the bike tour we pass small villages. In the evening we can watch a traditional Khatakhali performance (traditional theater and dance). (Overnight stay in homestay) B/-/-
Day 3 Houseboat Tour with overnight stay in the backwaters in a Farm house
Today we set off on the one-hour drive to the backwaters. The backwaters are a huge canal system, with many small islands, villages, rice fields and palm trees. Here we will live in a small farmhouse and will be spoiled by the Innkeepers with local delicacies. We will take a houseboat tour, take small walks and can even do some fishing. (overnight stay in a farmhouse or on a houseboat) (B/L/D)
Day 4 Trip to Munnar, Sightseeing in Munnar
In the morning we are picked up by our private driver and make the four-hour drive up to Munnar in the Western Ghats. In the afternoon we visit Munnar, the interesting tea museum as well as the local market. Here you will find the best parotha (keralan bread) and fried bananas. (Overnight stay at the hotel) B/-/-
Day 5 Hike in Munnar
Today we go off to the tea! We will take a nice walk through the green tea plantations and watch women pick the green tea leaves. Try yourself as well! In the evening we can watch a show on keralan martial arts. (Overnight stay at the hotel) B/L/-
Day 6 Drive to Thekkadey and cooking class in Thekkadey
We continue to Thekkadey. Thekkadey is about 4 hours from Munnar and the journey through tea plantations and cardamom fields alone is unique! In Thekkadey we live in a homestay of a very nice family. We use the afternoon to explore the place. In the evening we take part in a cooking class. Here we learn the secrets of Keralan cuisine while preparing a variety of dishes with a local family! (Overnight at Homestay) B/-/D
Day 7 Hike in the Nature Reserve Thekkadey
Thekkadey is famous for its nature reserve. There are even elephants and tigers here! If we are lucky, we will see one or the other wild animal on our day hike! (Overnight at Homestay) B/L/-
Day 8 Visit to the spice plantations and drive to Mararikulum Beach
Before we leave Thekkadey, we visit a spice plantation. Here you can find everything from pepper, coffee, chilli and lots of exotic fruits to vanilla pods, cloves and cardamom!
Then we go to one of the most beautiful beaches of Kerala! We will stay in a cozy accommodation of a fisherman and his family. (Overnight at Homestay) B/-/-
Day 9 Beach Day Mararikulum
Today we just enjoy the beach. We can do yoga and watch the fishermen fish! (Overnight at homestay) -/-/-
Day 10 Drive Cochin Airport
We drive to the airport in Cochin.
Services
8 nights in a double room
complete transport in the car with an English-speaking driver
Bicycle Tour Cochin
Hike Munnar
Spice plantations visit
Cooking class
Trek and entrance nature reserve Thekkadey
Sightseeing tour Fort Kochi by Tuktuk and Munnar with entrance fees
1 night Eco houseboat tour with accommodation and meals (lunch, dinner breakfast) in the backwaters
unmentioned meals and drinks (B: Breakfast, L: Lunch, D: Dinner)
additional activities (e.g. Khatakali, Keralan martial arts demonstration)
Flight
Visa
Tips
a tour guide can be booked at an additional cost
Highlights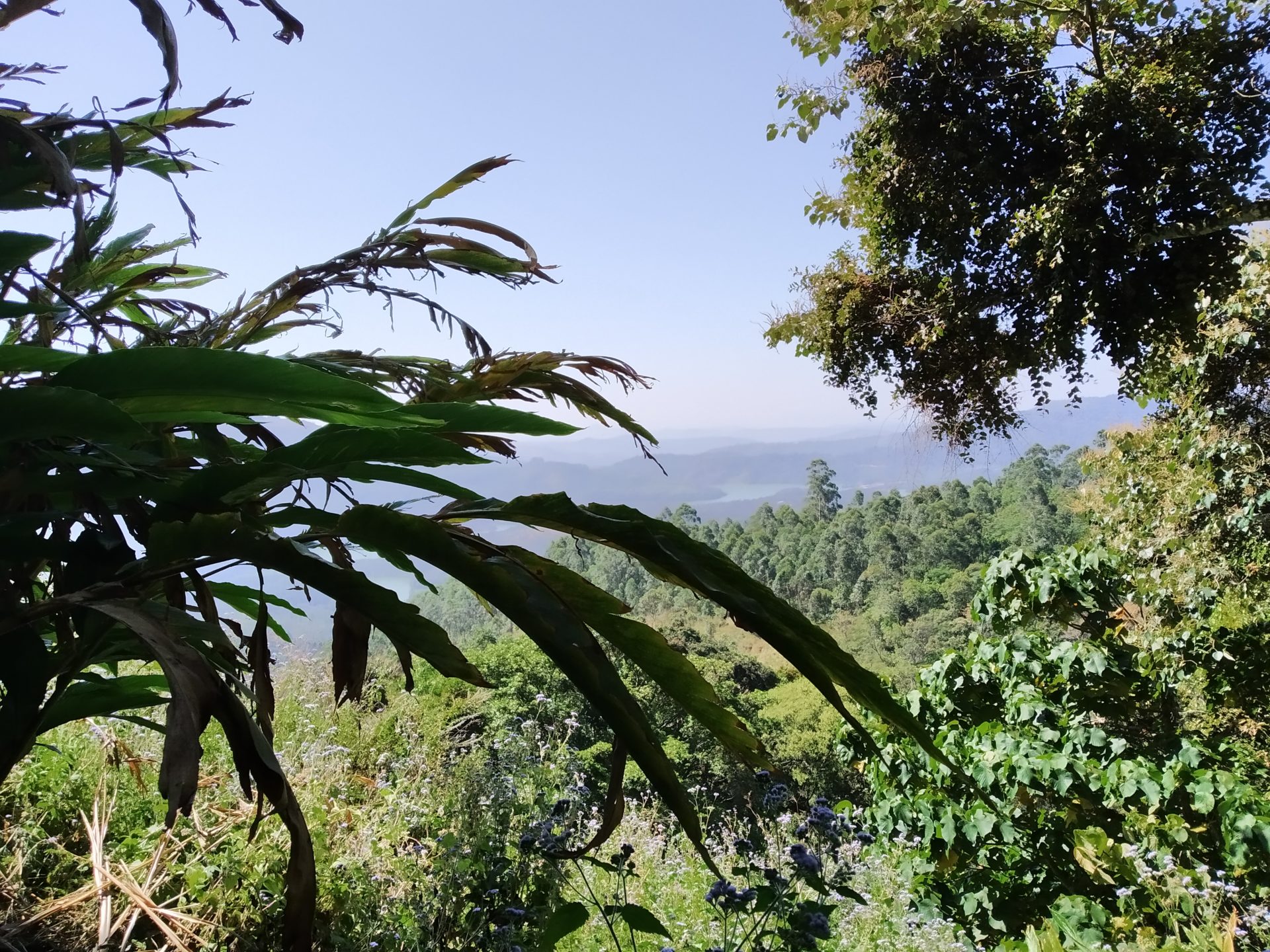 Prices and Dates
This trip is possible around the year, but not recommended during the monsoon season (June to September). Please make an inquiry and we make you an offer.
Tour Info
Requirements
There should be a desire for small sporting activities and curiosity about a different culture.
Further Information
About the region
From November to March it is pleasantly warm and you only need light clothing. On most beaches of Kerala you can swim in normal swimwear. On remote beaches, it is advisable to put on a T-shirt. Women in particular often attract unwelcome glances from locals and Indian tourists, as it is not common for women in India to show too much skin.
Climate
From March, temperatures will rise and it will be humid, so you should sweat a lot and pay attention to your circulation. From June to the end of September is the rainy season and many seasonal accommodations and restaurants have closed. It rains quite heavily during this time.
Accommodation
Our accommodations during the tours are typical guesthouses, homestays or hotels with air conditioning in 2- to 3-star categories. They are clean, located in a quiet location, mostly with a balcony.
Packing List
Passport
Printing of the electronic tourist visa (e-TV)
Cash/EC card/credit card
Photocopies of the most important documents (keep separate from originals). Send a copy via PDF to your own email in advance.
Travel documents
Day backpack (approx. 25l volume if possible with integrated rain cover) for food and drinks on the go
For the hikes/trekking we recommend: ankle-high hiking boots with profile and well run-in; breathable sportswear (e.g. functional shirt/quick-drying; light long hiking trousers) and 2-3 pairs of hiking socks
light clothes covering shoulders and knees
light sneakers or sandals (for aerating the feet)
Drinking bottle or field bottle (minimum 1 liter)
Wind and rain protection (e.g. breathable rain jacket)
Long trousers and sweater/jacket (for the evening and/or rooms with air conditioning)
Towel
Handkerchiefs (possibly also wet handkerchiefs for body hygiene)
Photo equipment
bathing suits, bath towel
Sun protection and headgear (cap, hat or headscarf, sunglasses, sunscreen)
Travel pharmacy, first aid kit, possibly personal medications, insect repellent
Kerala Budget Trip