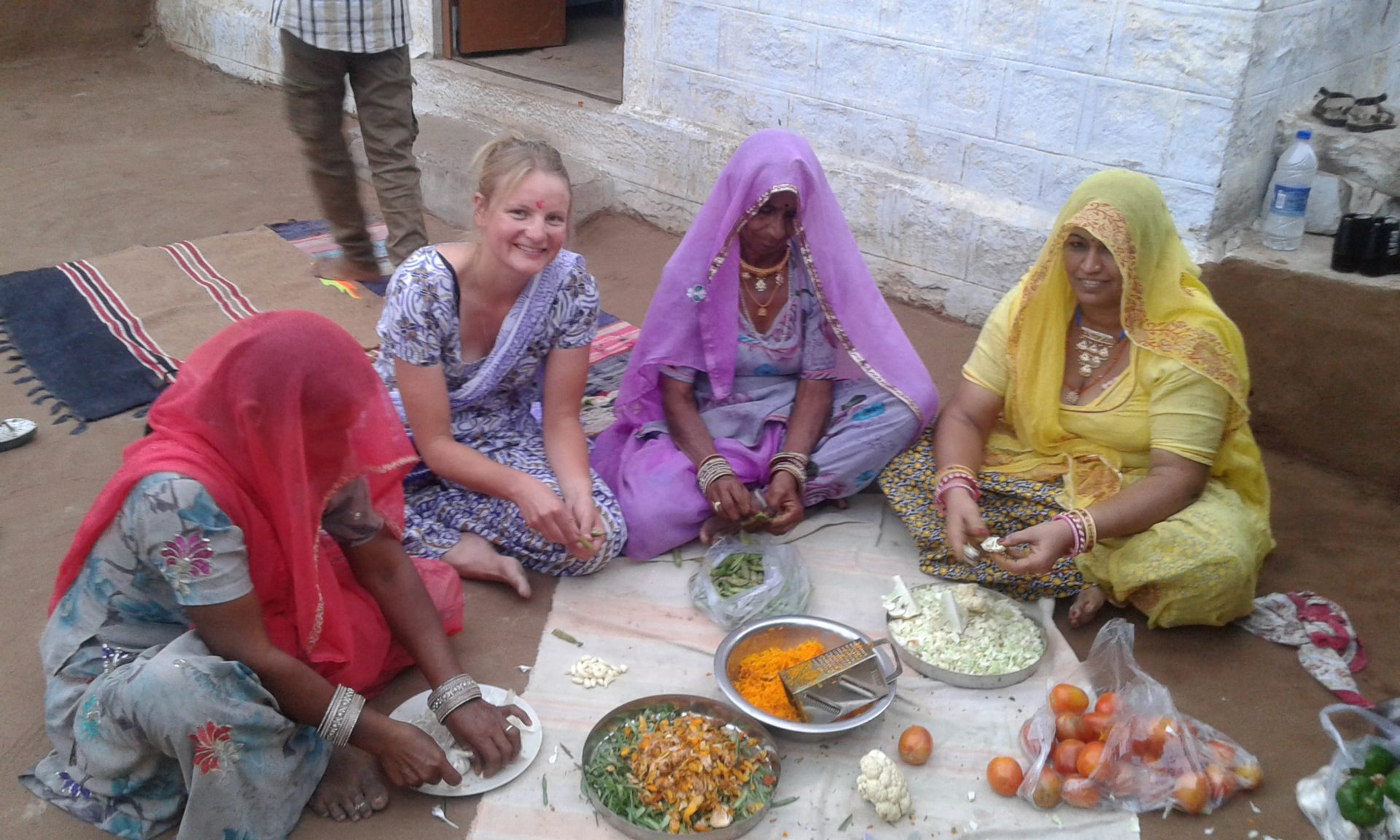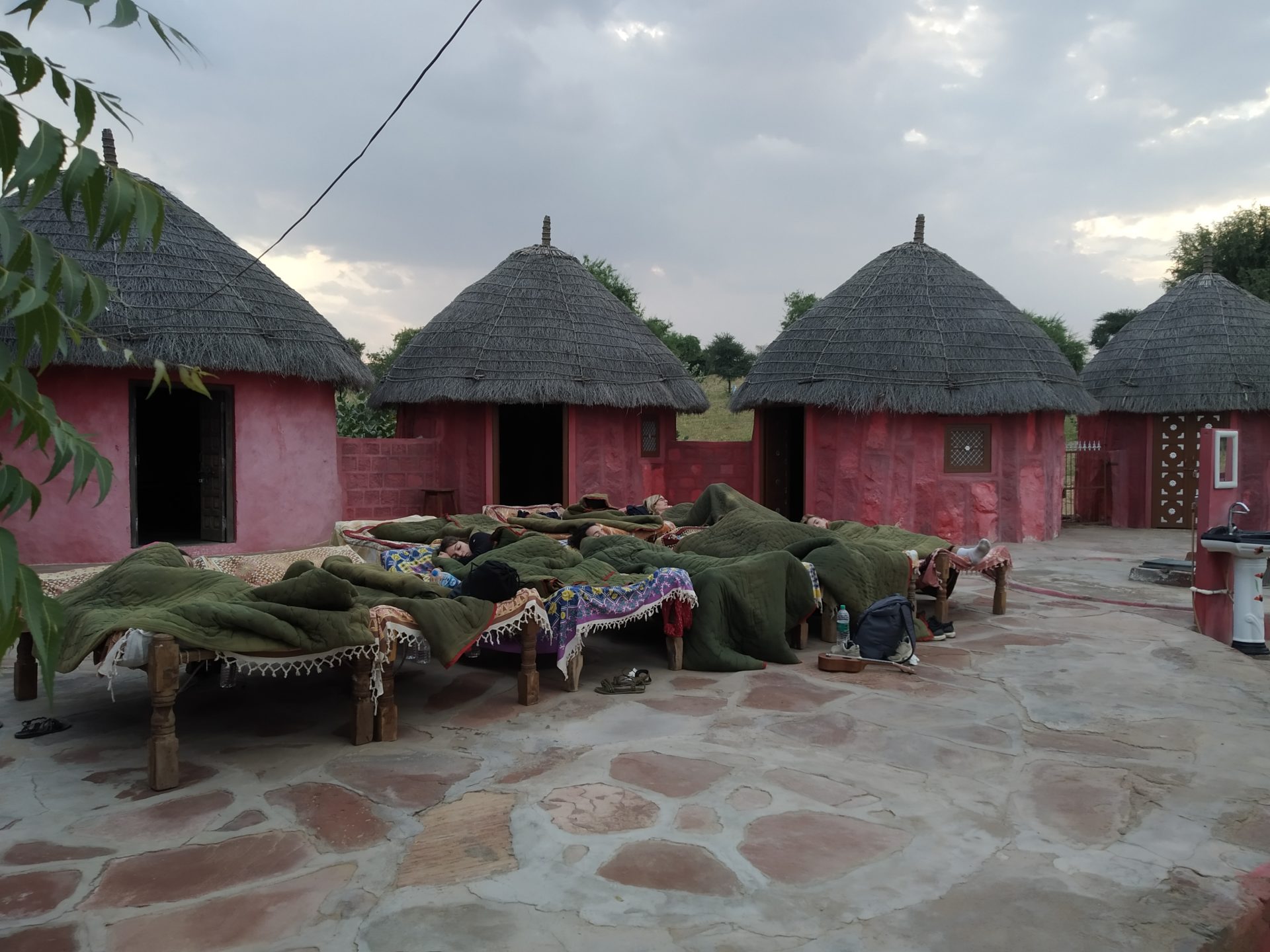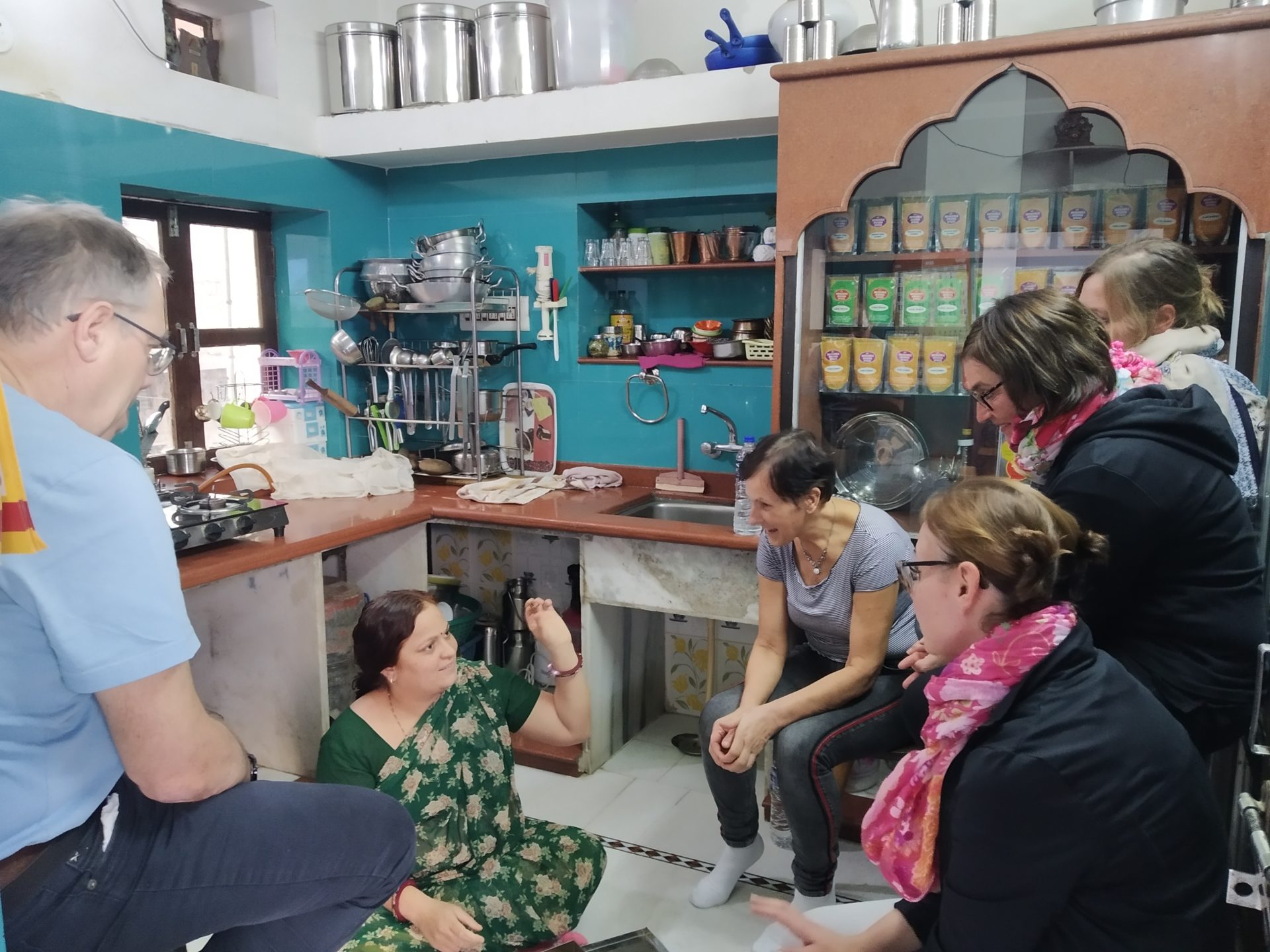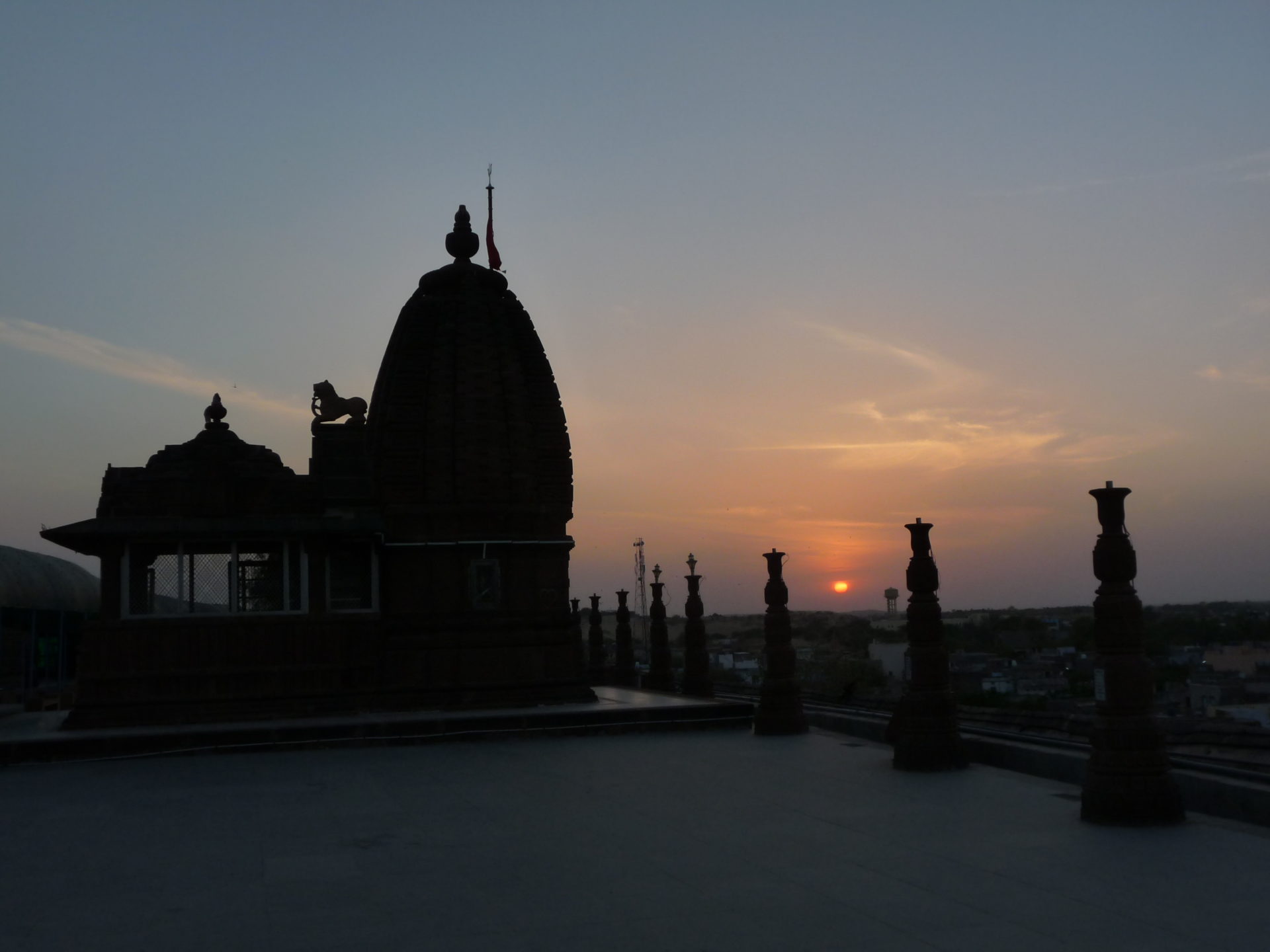 Overview
The ideal offer for travellers who would like to get to know and discover India on their own, but still feel very insecure at the beginning of their journey, do not really know where to go in India, have many questions and would like to have a knowledgeable guide at beginning of their journey in order to be introduced to India.
We offer you a one-week program to start your individual trip to India.
You will be welcomed at the airport and taken to the hotel. The next day you take your guide on a sightseeing tour of Delhi.
Then we go together to Rajasthan to the blue city of Jodhpur. Here we do some sightseeing, take part in a cooking class and explore the city on foot. Afterwards we head to the countryside for a camel safari with overnight stay in the open and into the yoga ashram.
Here we stay for two days not only to participate in the ashram everyday life, but also to discuss your further trip to India and give you tips and hints for the trip.
After this introductory week, you can either continue with your backpack completely independently and spontaneously, or you will continue with the pre-organized and planned individual trip from us.
Program
Day 1 Departure from Home to Delhi
Arrival from home, from the airport we go to the hotel. (Overnight stay in the hotel) -/-/-
Day 2 Delhi Sightseeing in the evening train to Jodhpur
Today we visit the main attractions of New and Old Delhi. In the evening we take the train to Jodhpur. Travelling by train is a real experience. Here we will also spend the night! (overnight stay on the train) -/-/-
Day 3 Jodhpur
We reach the Blue City of Jodhpur in the middle of the desert city of Rajasthan in the morning. After checking into our inn, we will take a Zippline tour above the Blue Houses of Jodhpur and explore the city on foot. Afterwards we take a cooking course with an Indian family. -/-/D
Day 4 Camel Safari
After we have visited the mighty Mehrangahr Fort in the morning, we leave the city and take a drive into the desert by jeep. We visit the Sati Mata Temple and then start our camel safari tour deeper into the Tharr desert. At sunset we reach a farm. Here we are well served and spend the night in the open air. -/-/D
Day 5 and 6 Ashram
In the morning we drive to the yoga ashram. Here we take part in the regular ashram everyday life, do yoga and discuss your next days or weeks in India. In doing so, we clarify all your questions, give you travel tips and security for your independent backpacker trip B/L/D
Day 7 Your own journey starts
Now begins your individual trip. Either we have planned and organized it for you in advance and you move on, or you start on your own.
There are many travel options from here:
you can stay in the ashram for a few more days
you continue with a journey through Rajasthan (Pushkar, Jaipur, Udaipur, Jaisalmer, Bikaner- from here it goes in all directions
you fly south (or take a train)
you travel via Agra or Jodhpur further north to Rishikesh, Amritsar or the Himalayas
you travel via Agra or Jodhpur to the east to Varanasi and on to Calcutta and the Sunderbans
Services
simple, clean accommodations
Reception at Delhi Airport
Delhi Sightseeing Tour
an air-conditioned train ride from Delhi to Jodhpur
Zipline Tour
Cooking
Admission Mehrangar Fort
Camel safari with dinner and breakfast
2 nights at the Ashram with full catering and yoga
experienced travel companion
many tips for traveling in India
planning advice for the further independent journey through India
International flight
unmentioned meals and drinks
Tips
Visa
Highlights
Prices and Dates
Possible any time
1 participant: 750 €
2-3 participants: 400 € per person
from 4 participants: 350 € per person
Tour Info
In Rajasthan, the desert state, it is hot and dry almost all year round. Only the winter months from November to February are a little more pleasant. In any case, take a headgear with you to protect yourself from the strong sunlight.
Rajasthan attracts the most tourists, so tourism is the livelihood of many locals. Sometimes this can get uncomfortable. Especially in the big cities and tourist strongholds, people are under a lot of pressure to buy something. Often beggars or children come to ask for money, sweets or pens. Here, it should be well thought out who to give something to.
Backpacker Starter Package India