Multi Aktiv Reisen
Kultur Reisen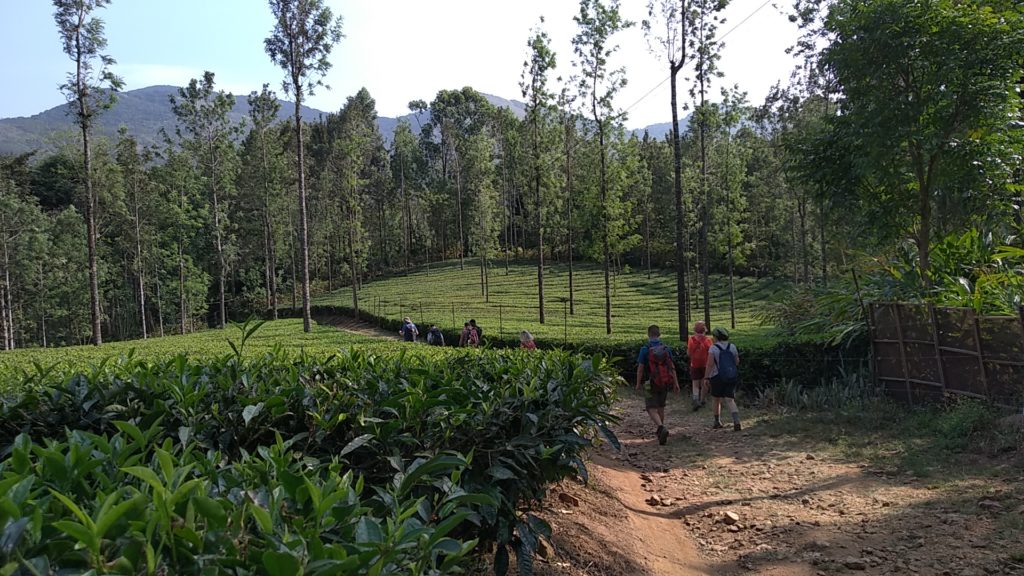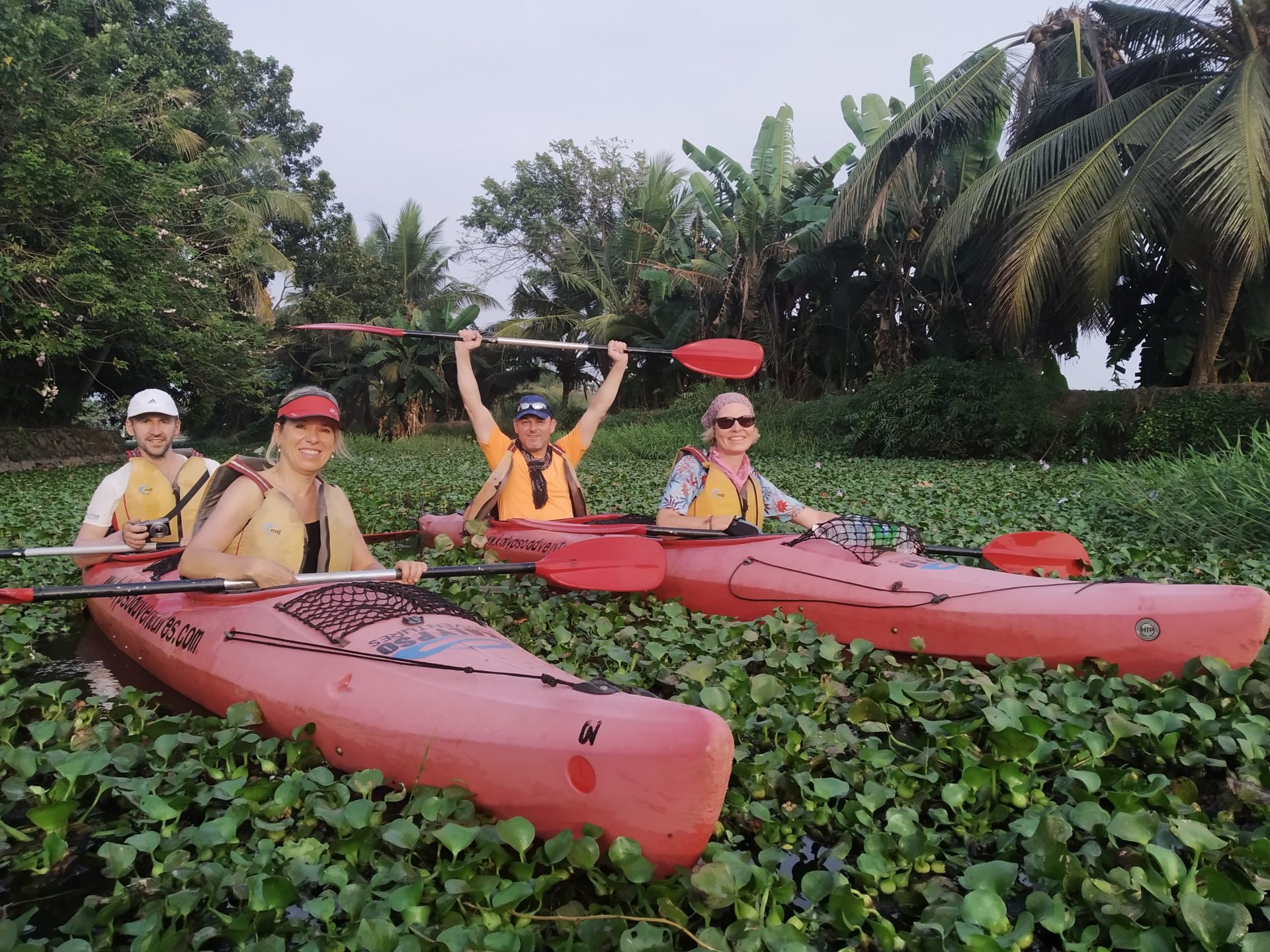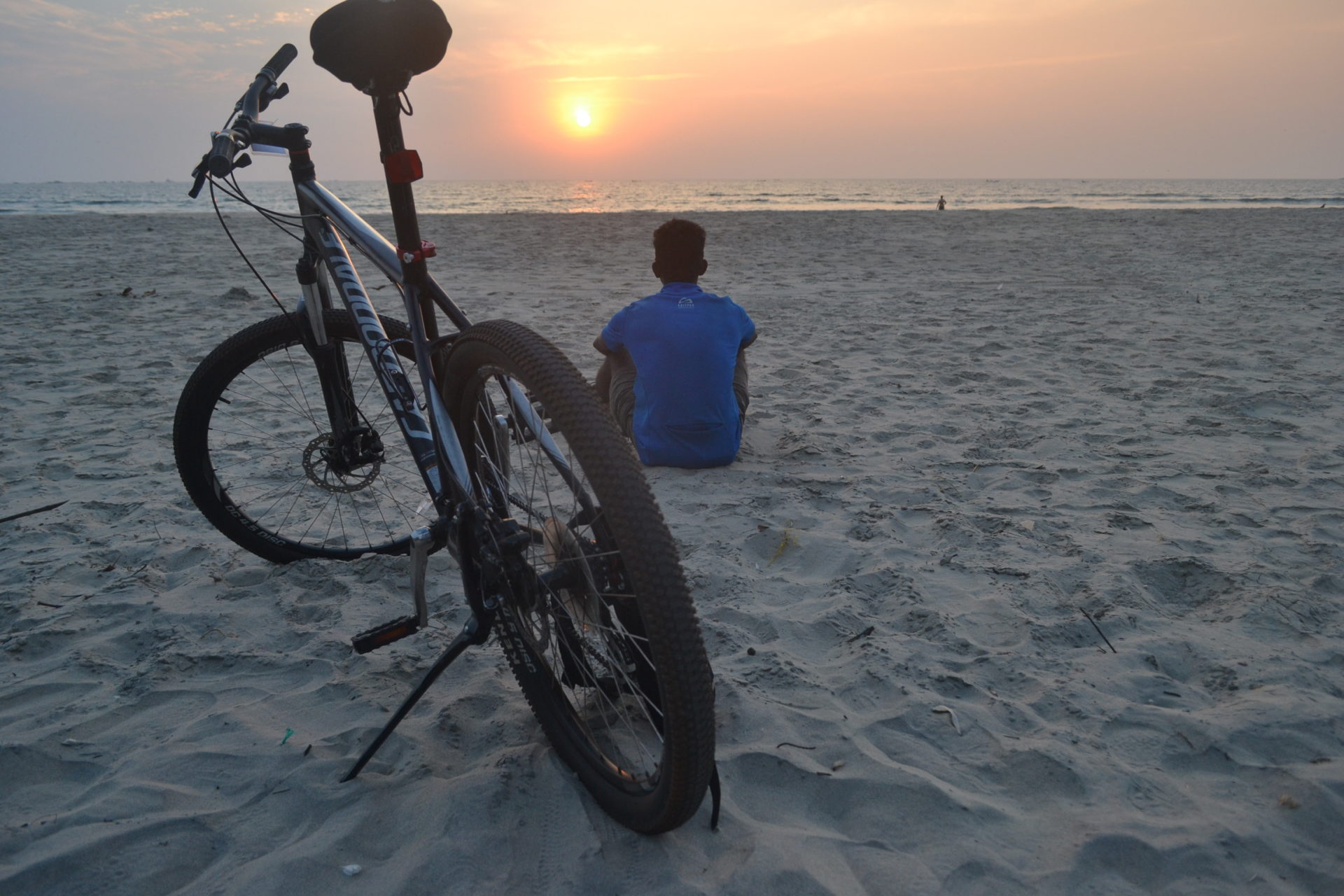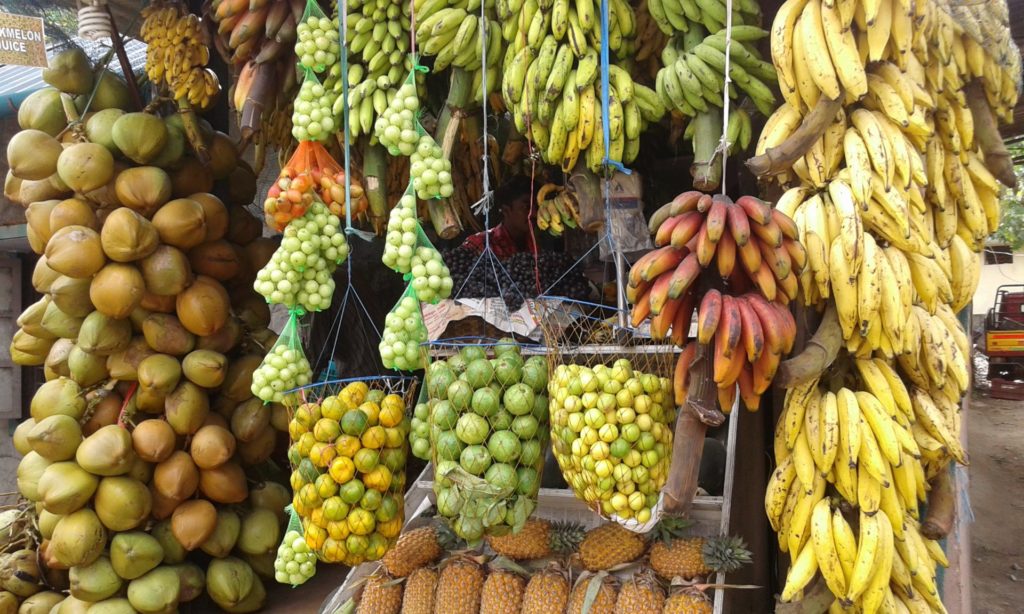 Overview
A varied and relaxing journey through the tropical south India state of Kerala in a car with driver.
This journey is a harmonious mixture of nature, culture, movement and also recreation.
This journey leads through the green palm trees state of Kerala. The starting point is the small port town of Fort Kochi with Portuguese flair. Continue up the Western Ghats to Munnar to the tea and spice plantations. Here you can learn all about the spices and tea growing during a guided hike.
For one day we will enter the state of Tamil Nadu ti visit the famous Meenakshi Temple in Madutrai. The journey continues to Kumily, where the Perijar National Park is located. During the morning hike and afternoon boat trip you have the chance to spot wild elephants! A fun cooking class and a spice plantation visit round off the visit to Kumily.
Then we return to the coast. More specific to the channel system of the backwaters. Here you can take a guided kayak tour through the widely branched canal system. The landscape and life here is unique.
At the end of the trip you can really enjoy your four-day stay at the Sharanagati Yoga House on Varkala Beach! For travelers who are not interested in yoga, we can book a resort or inn instead.
The accommodations are small comfortable guesthouses with all amenities and breakfast. Of course, an upgrade is possible.
Program
Day 1 Arrival in Kochi
You arrive in Kochi at the airport and get welcomed by a Chalo! Travels staff. After a two-hour transfer, you check into your guesthouse in Fort Kochi. Kochi is located on a natural harbour on the Malabar coast. Since 1340, the city has become the most important port on India's west coast for the spice trade with China and the Middle East. In 1502, the Portuguese established their first commercial establishment in the city. Fort Kochi is very Portuguese and offers a gentle introduction to getting to know India. After some relaxation, you will visit the small district by bicycles or on foot and with your guide for the day. You will visit the Franciscan Church, the oldest church built by Europeans in India. Vasco de Gama was also buried here. Afterwards you can see the local fishermen doing their work with the Chinese fishing nets from the 13th century. You visit the local fish market and the spice factories, as well as the "Washing Area". Afterwards we go to the Mattancherry Palace, which was built by the Portuguese.
Finally, you will visit the Jewish center with its synagogue. (Overnight in pension) B/-/-
Day 2 Bike Tour to Cherai Beach
30 km from Kochi, there is a more wonderful white sandy beach. First, you take the ferry to the next island and here you always cycle along the coast and through small villages to the beach. Spend a few nice hours here. In the afternoon you return by taxi. (Overnight in pension) B/-/-
Day 3 Kochi to Munnar 136 km
Today you start the tour with your private driver. From Kochi you drive up to the Western Ghats for about 4 hours, at 1600 m to Munnar. Munnar is a popular mountain station and is surrounded by tea plantations for miles. In the afternoon you can visit the Munnar Market and the Tea Museum. Your accommodation is located just outside Munnar overlooking the green valley. If you feel like, you can watch a traditional Kerala Martial Art show tonight. (Overnight stay at the hotel) B/-/-
Day 4 Munnar Hike
Today we start early, because you spend the day with a hike through the tea and spice plantations. (Overnight stay at the hotel) B/-/-
Day 5 Munnar to Madurai (153 km)
A short detour to the neighbouring state of Tamil Nadu to visit the famous and magnificent Meenakshi Temple. The journey to the temple city takes about 4 hours. With a guide you will explore not only the temple, but also the market. If you feel like it, you can participate in the temple ceremony at night, where the goddess Meenakshi and her partner Shiva are prepared for a night's sleep. Today you have dinner included in the hotel. (Overnight stay at Hotel B/-/D)
Day 6 Madurai to Kumily 137 km
It goes from Madurai by car for 3 hours to Kumily- back to Kerala and to the Western Ghats. On the route you will pass huge wine plantations. In Kumily you live in a nice guesthouse run by a lovely family. The afternoon is free for a little stroll or maybe even for an Ayurvedic massage? In the evening you will prepare your dinner yourself in the form of a cooking class. (Overnight stay at Homestay/) B/-/D
Day 7 Perijar National Park Hike and Boat Tour
Today, two activities are underway in the National Park to maximize your chances of spotting wild animals. In the morning you will hike for 3 hours through the park, in the afternoon you will visit the park by boat on the Perijar Damm. (Overnight at Homestay) B/-/-
Day 8 Kumily to Allapuzha 138 km
On the four-hour drive to Allapuzha, you make a stop for visiting a Spice plantation. For the last leg to your homestay, you will travel across the channel by boat. (Overnight at Homestay) B/-/D
Day 9 Kayak Tour
A relaxed three-hour kayak tour takes you deep into the intertwined backwaters' canal system. Here you get really close to the locals! In the afternoon you can relax in your homestay, take a walk or maybe try fishing with the local children? Today you will be cared for by the family of your homestay. (Overnight on the Homestay) B/L/D
Day 10 Allapuzha to Varkala 117 km
Your rider will pick you up for your last leg of your journey. It goes for about 4 hours to Varkala to the Sharanagati Yoga House for your Yoga Retreat (overnight in the Yoga House) B/L/-
Day 11-13 Yoga Retreat
Enjoy your relaxed yoga retreat with beautiful yoga classes, pranayama, meditation and good food. During the day you can relax or enjoy massages at the nearby Varkala beach and enjoy a delicious dinner in the evening in one of the restaurants on the cliff overlooking the sea. (Overnight in the Yoga House) B/L/-
Daily Schedule
7:00 am Pranayama
7:30 am Vipassana Meditation
8:00 am Asana hour (2 hours)
10:00 am Breakfast
1:30 pm Kerala Lunch
4:00 pm Asana hour (1.5 hours)
Day 14 Departure from Trivandrum Airport
A transfer will take you to the airport B/-/-
Of course, this trip can also be extended with further retreat/beach days.
Services
Transfer to and from airports
2 x overnight stay in Kochi in the Fort Bungalow with breakfast, 2 x overnight in Munnar in Green Valley Vista with breakfast, 1 night in Madurai in Astoria with breakfast and dinner, 2 x overnight in Kumily at Greenview Homestay with breakfast, 2 x overnight in Allepey Homestay with full board, 4 x overnight in Sharanagati Yoga House with breakfast and dinner,
Air-conditioned car from Kochi to Varkala with driver
Guide for 2 days in Kochi
Rental bikes for Kochi bike tour and taxi back
1 x Trek in Munnar
Guide to Madurai Sightseeing
1 x cooking class
2 x Periyar Reserve Admission with one boat tour and a guided hike
Admission Spice Plantation
guided kayak tour in the backwaters
4 Days Yoga Retreat at Sharanagati House
Visa
International flight
unmentioned meals
small entrance fees (tea museum approx. 2 €, martial arts demonstration approx. 5 €)
Highlights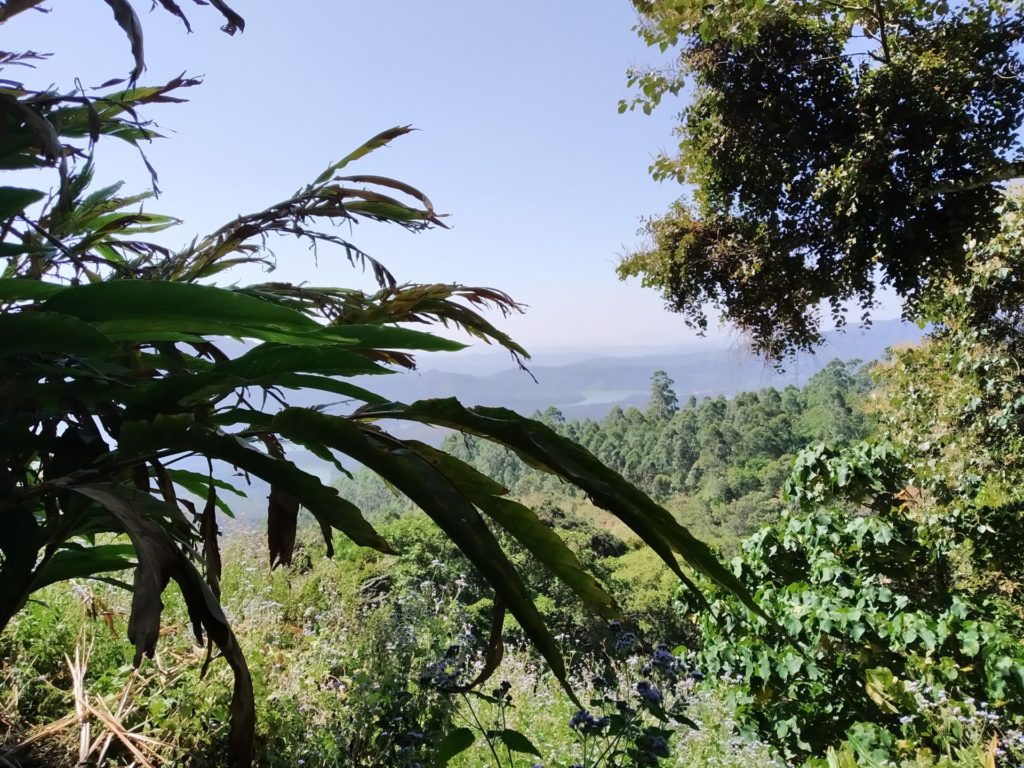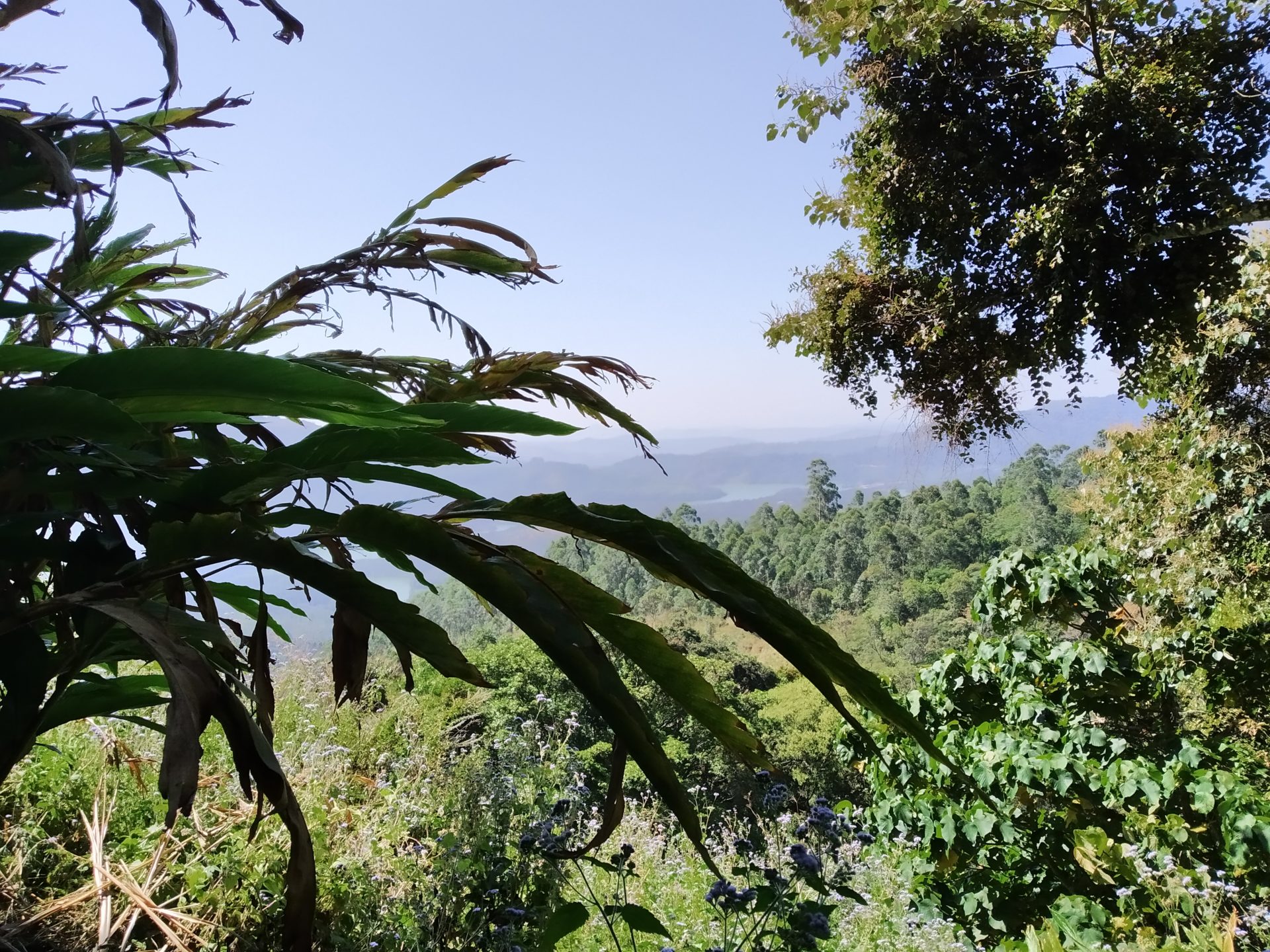 Prices and Dates
This private trip is possible on any dates and modified! Please get in touch.
Best time to visit is October to April
from 2 participants from 1300 € per person
from 4 participants from 1100 € per person
400 € single room supplement
Tour Info
Requirements
A relaxing journey with moderate activities that can be adapted to the wishes of the guests.
Further Information
About the region
From November to March it is pleasantly warm and you only need light clothing. On most beaches of Kerala you can swim in normal swimwear. On remote beaches, it is advisable to put on a T-shirt. Women in particular often attract unwelcome glances from locals and Indian tourists, as it is not common for women in India to show too much skin.
Climate
From March, temperatures will rise and it will be humid, so you should sweat a lot and pay attention to your circulation. From June to the end of September is the rainy season and many seasonal accommodations and restaurants have closed. It rains quite heavily during this time.
Accommodation
Our accommodations during the tours are typical guesthouses, homestays or hotels with air conditioning in 2- to 3-star categories. They are clean, located in a quiet location, mostly with a balcony.
Packing List
Passport
Printing of the electronic tourist visa (e-TV)
Cash/EC card/credit card
Photocopies of the most important documents (keep separate from originals). Send a copy via PDF to your own email in advance.
Travel documents
Day backpack (approx. 25l volume if possible with integrated rain cover) for food and drinks on the go
For the hikes/trekking we recommend: ankle-high hiking boots with profile and well run-in; breathable sportswear (e.g. functional shirt/quick-drying; light long hiking trousers) and 2-3 pairs of hiking socks
light clothes covering shoulders and knees
light sneakers or sandals (for aerating the feet)
Drinking bottle or field bottle (minimum 1 liter)
Wind and rain protection (e.g. breathable rain jacket)
Long trousers and sweater/jacket (for the evening and/or rooms with air conditioning)
Towel
Handkerchiefs (possibly also wet handkerchiefs for body hygiene)
Photo equipment
bathing suits, bath towel
Sun protection and headgear (cap, hat or headscarf, sunglasses, sunscreen)
Travel pharmacy, first aid kit, possibly personal medications, insect repellent
Kerala -Spices, Palm Trees, Elephants, Ocean, Yoga and more…