Multi Aktiv Reisen
Kultur Reisen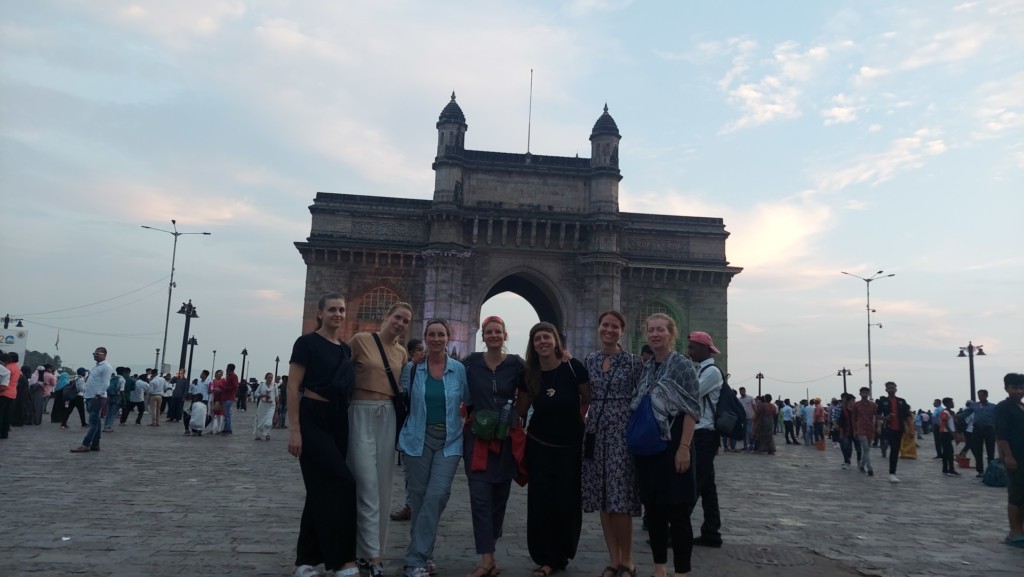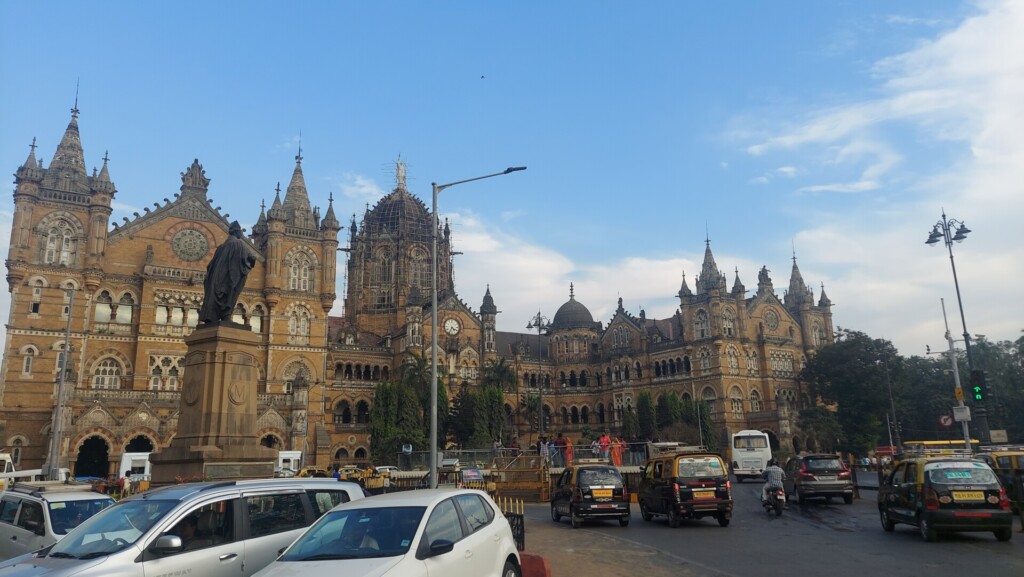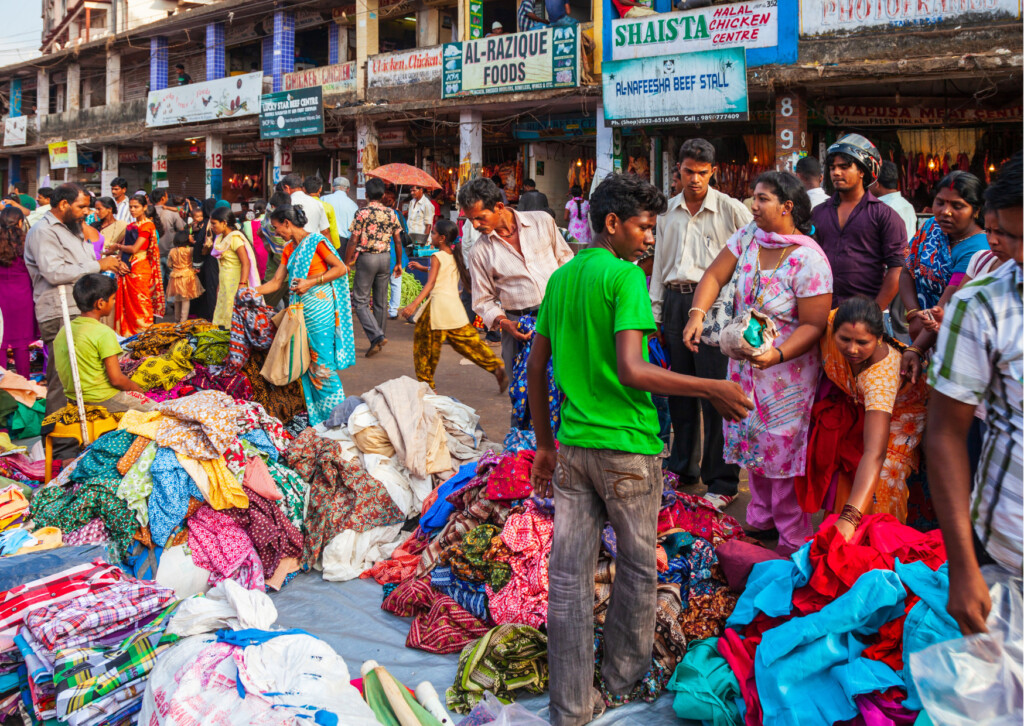 Overview
According to your wishes we create your guided Mumbai sightseeing tour.
In the morning you will be picked up from your hotel in Mumbai. The whole day you will be on foot and in a cab with a guide. Of course, a ride on the famous Mumbai train should not be missed.
You will visit the most interesting sights, markets, the Dhobighat (laundry district), see the famous Dhabawallas and can also explore Dharavi, the largest slum in the world with a local resident. It is also possible to visit Elephanta Island.
Special requests, such as a visit to a Bollywood set, will of course be accommodated.
In this blog article I report in detail about Mumbai and here is the matching podcast episode.
Program
You will be picked up in the morning after breakfast around 9am. In the evening you will be dropped off at your hotel. Before your tour we will discuss your program for the day.
Optionally, you can also join a group for the combined visit of Dabbawala, Dhobighat and Dharavi slum with a short train ride.
This tour departs daily 10 am and 2 pm from Senapati Bapat Marg Station.
Possible destinations in Mumbai for your private tour:
Dharavi slum
Dharavi Slum is one of the largest slums in Asia and offers a glimpse into Mumbai's urban life and communities. There are guided tours that give visitors the opportunity to learn about the daily lives of residents and see the economic activity in the slum.
Jain temple
Mumbai is home to several magnificent Jain temples, including the Babu Amichand Panalal Jain Temple and the Shri Chandraprabhu Jain Temple. These temples are known for their impressive architecture, ornate carvings and religious significance to the Jain community.
Dhobighat
The Dhobighat is a huge open-air laundry complex where clothes are washed and dried by hand. It is fascinating to watch the dhobi wallas (laundry workers) at work and experience the impressive organization and efficiency of the operation.
Dabbawala
The Dabbawala are a unique group of food delivery people in Mumbai who deliver thousands of lunch boxes (dabbas) to office workers every day. Their remarkable accuracy and organization have won worldwide acclaim. It is interesting to observe their food delivery system and hear their stories.
Elephanta Island
Elephanta Island is located off the coast of Mumbai and is home to the famous Elephanta Caves. These caves are a UNESCO World Heritage Site and house magnificent cave temples with impressive sculptures and reliefs dedicated to the god Shiva.
Chawpatty Beach
Chawpatty Beach is a popular beach in Mumbai and a favorite hangout for locals and tourists. It is known for its lively street stalls offering delicious street food and local specialties.
Marine Drive
Marine Drive is an impressive waterfront promenade that stretches along the coast of Mumbai. It offers a breathtaking view of the Arabian Sea and is a popular place to enjoy the sunset or take a relaxing stroll.
Colaba
Colaba is a lively neighborhood in Mumbai known for its cultural diversity, shopping, restaurants and nightlife. Here you will find the Gateway of India, the Taj Hotel, the famous Café Leopold and the famous Colaba Causeway Market.
Victoria Terminus and the British city center
The Chhatrapati Shivaji Terminus, formerly known as Victoria Terminus, is an impressive railroad station building and a UNESCO World Heritage Site. It is an architectural masterpiece in Victorian style and one of the busiest railroad stations in Mumbai.
Market visits
Mumbai also hosts some interesting markets such as Crawford Market, a colorful food market, and Chor Bazaar, a famous antique and flea market. These markets offer a wealth of flavors, products and local flair.
Included services
English-language guide
all transport-drawn
Start and end of the tour at the desired location
Entrance fees
Highlights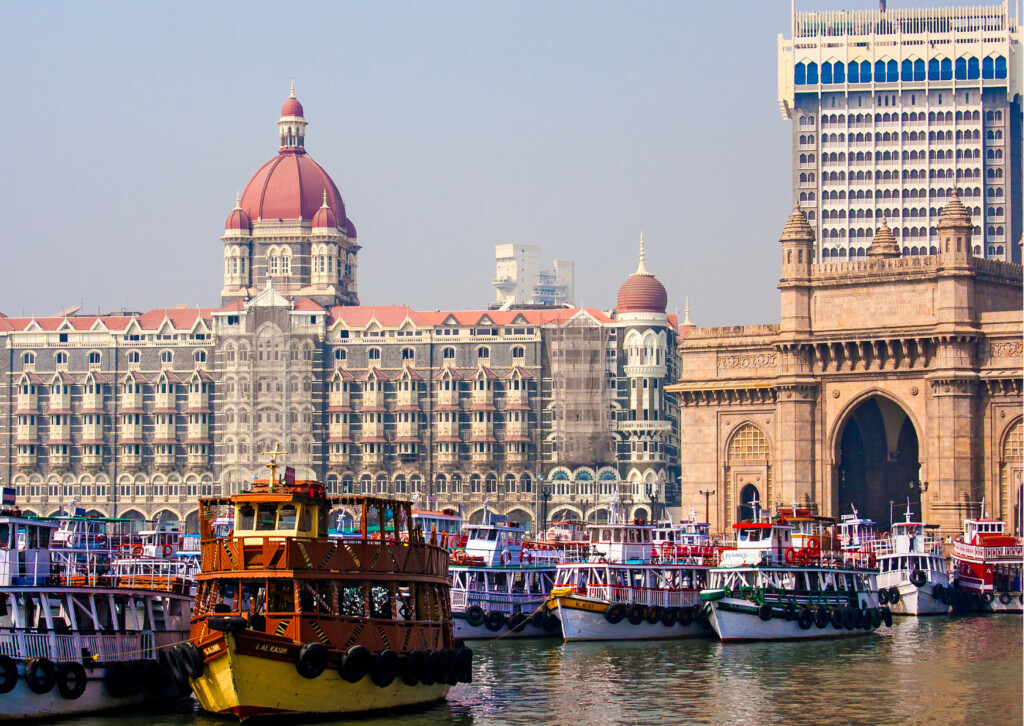 Prices and dates
The tour is possible every day
1-3 participants together from 110 € (depending on the program)
For more participants please create a request.
Participation in the guided group tour: 25€/person
Travel Info
Requirements
Mumbai is very warm and humid. In addition, the city is very large with a lot of traffic and full of impressions. Also, you will always notice the contrast between rich and poor. Please take care of your personal items.
Mumbai Sightseeing Tour