Sport & Abenteuer Reisen
Reise Bausteine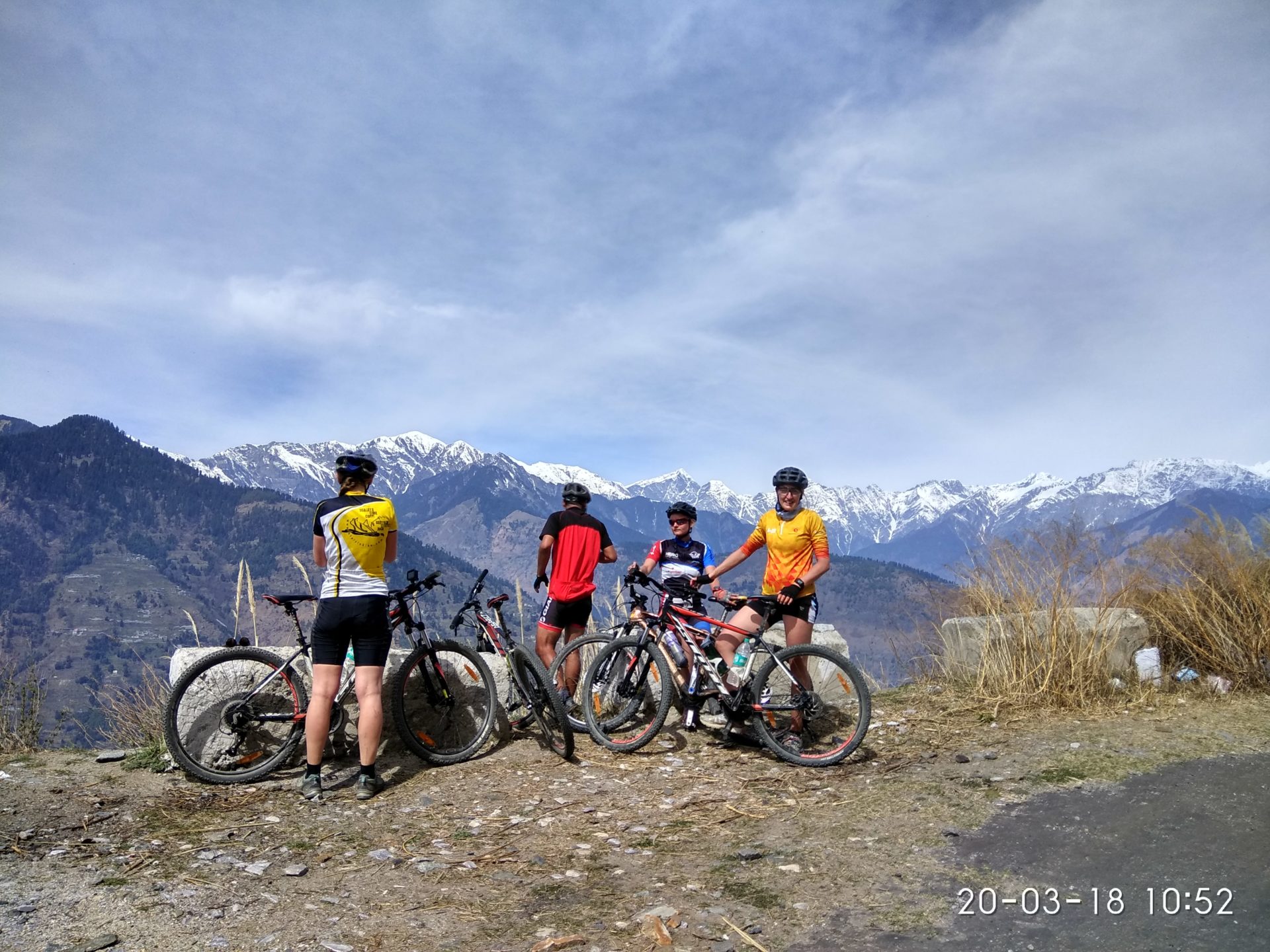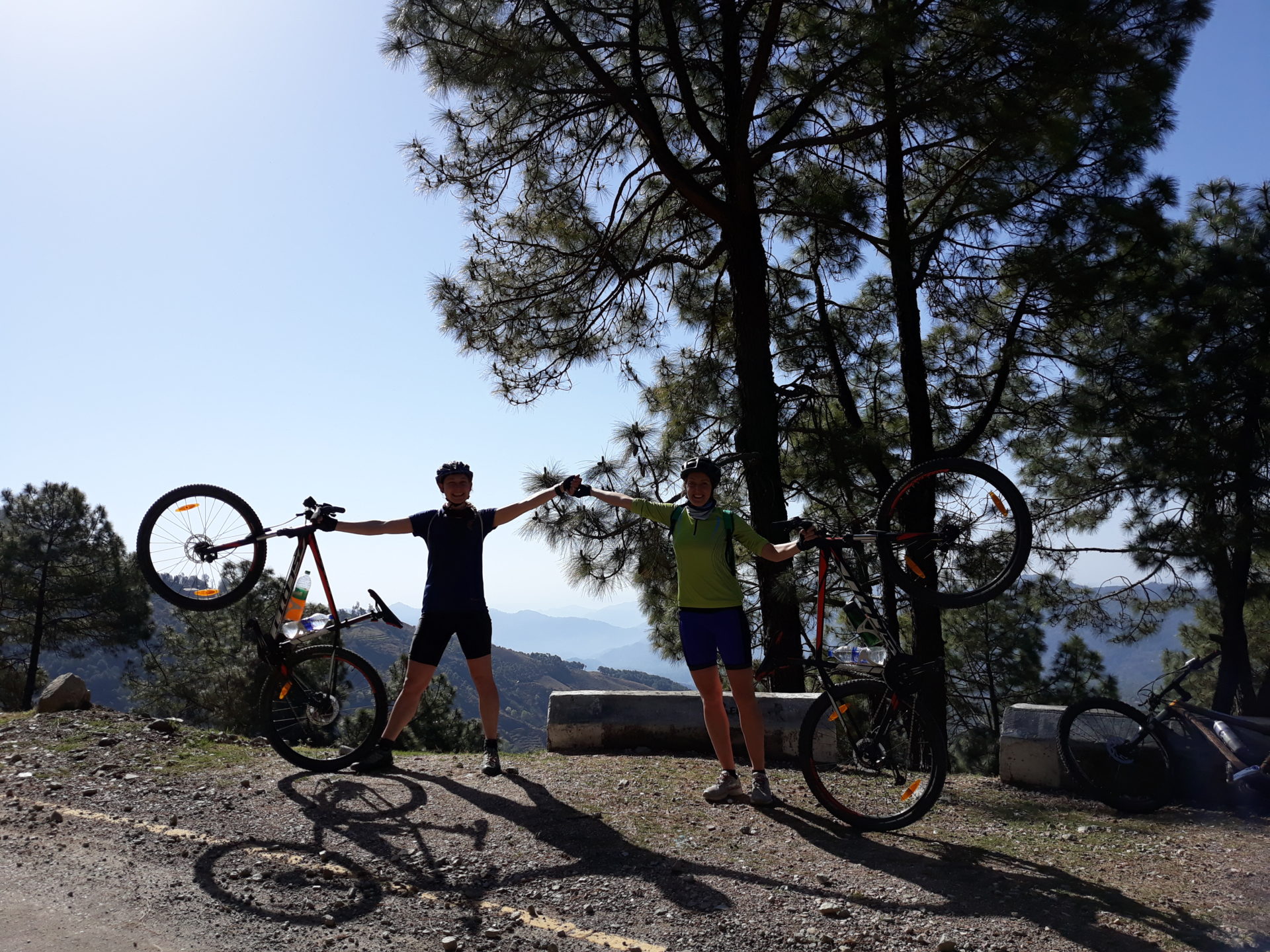 Overview
A unique mountain biking tour through the promontory of the gigantic Indian Himalayas.
This tour not only makes the mountain biker's heart beat faster due to fun trails and jeepists, but impresses with a spectacular mountain world and great views.
As we traverse small remote mountain villages, we get a particularly good insight into the traditional life of the Indian mountain peoples. Interactions with the local hosts and, of course, the enjoyment of typical Indian specialities contribute to this.
The tour starts in the Tibetan exile enclave of Mcleod Ganj. Not only many Tibetan refugees live here, but also the Dalai Lama. The place invites you to learn more about the Tibetans and Buddhism and is also a great starting point for numerous trekking tours.
We end up in the mountain resort of Manali. Situated at 2000 meters and surrounded by high 6000 m peaks, it is already in the middle of the mighty Himalayas.
This tour can be done in any length of three to seven days. According to the wishes of the participants, they will stay in either inns or in tents and camps.
Program
Day 1 Mcleod Ganj (2000 m) – Bir (1500 m) approx. 77 km
For the majority of the route it goes downhill today – but in between there are always a few climbs with a 14 km long ascent after the mittgas pause. Mostly we will be on small side roads and occasionally come across the highway. In Bajnath, a significant temple city, we will have lunch.
Day 2 Bir- Barot (1829 m) approx. 53 km
Today, the technical mountain biker can look forward to it: First, for 18 km on a good road, it goes up to Billing at 2400 m. Billing is an internationally significant paragliding starting point. After a short tea break, we go for eight more kilometers uphill on a poorly developed jeep road to the China Pass (approx. 2600 m) From here the downhill starts. In the village of Rajgunda we will have lunch and then follow the technical 3 km long trail to the road on the opposite side of the valley. For 15 km we now roll downhill to Barot, where freshly caught trout from the river is waiting for us.
Day 3 Barot – Prashar Lake (2700 m) approx. 92 km
Today we have a long stage in which ascents and descents hold the balance. First we will roll down from Barot through the Uhl valley. This is followed by an 8 km long ascent. Now we are on a ridge that we follow for the next 40 km, sometimes downhill, sometimes uphill. Spectacular views on both sides are guaranteed! By midday we rolled down almost 1200 m. After a refreshment rice with kidney beans curry and yoghurt sauce – the traditional food here – it is now quite leisurely for 30 km uphill until we reach our inn just before the holy Prashar lake.
Day 4 Optional rest day with hike to Lake Prashar
Today you can change from the bike to your legs. During our optional rest day we hike to the holy Prashar lake. Here there are not only great 360° views on over 6000 m high Himalayan peaks, but also a traditional temple. Also there is the option for some fun downhill trails!
Day 5 Prashar Lake – Kais (1400 m) approx. 68 km
First we enjoy the 20 km long descent from Lake Parashar, then we go for 10 km uphill through Rhododendron forests and small villages to the Kandi Top (approx. 2000 m). Now follows another long descent for 16 km down to the Kullu valley. We cross the Beas river and follow the valley up hill for 25 km to the idyllic village of Kais with its magnificent Buddhist monastery. In a homestay we will spend the night.
Day 6 Kais- Manali (2100 m) approx. 52 km
The last stage takes us again for 13 km uphill to the remote village of Jana. At a waterfall, we try the most typical dishes of the region in a simple restaurant: corn flatbreads, mustard vegetables, apricot chutney, kidney beans, yogurt sauce and siddu, steamed yeast dumplings with savoury filling. It is good that after the lavish meal we go downhill again to the Kullu valley. Here we follow a small side road along the Beas River to Manali, where our tour ends.
Inkludierte Leistungen
Scott or Trek mountain bike
5 nights (optionally in inns/homestays or in camp with own team (cook, helpers, tents, toilet tent, dining tent, shower tent))
Full board (breakfast, lunch, dinner, tea, snacks, water)
Guide, Bicycle Mechanic
Accompanying vehicle/driver
Arrival and departure to the starting point and from the endpoint (can be booked as a package)
personal expenses
Highlights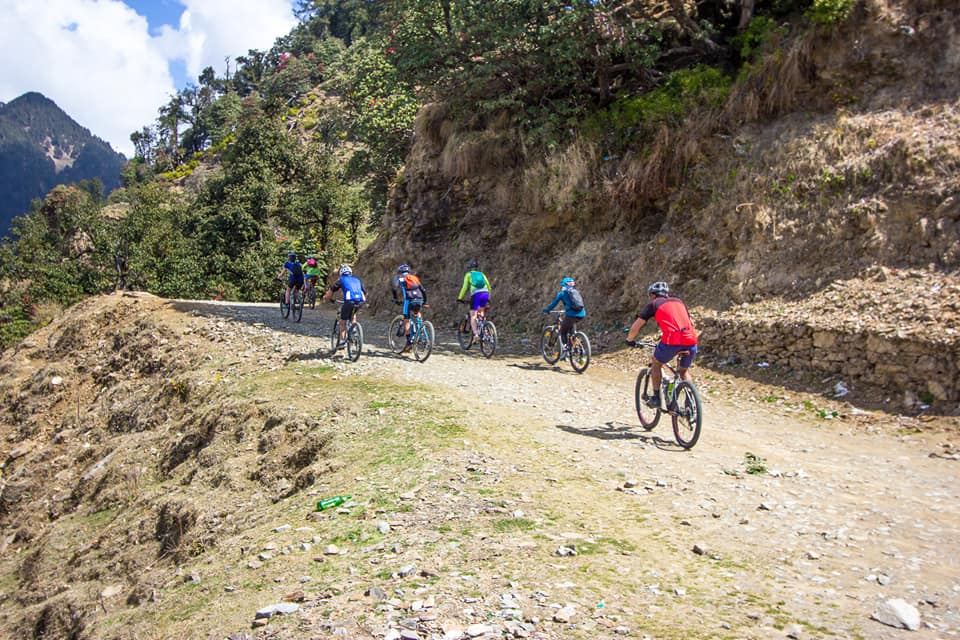 Prices and Dates
This tour can be booked individually with the desired number of days and at the desired date.
Best time: February-June/September-December
Price: from 850 € per person for 2 participants (6 days tour)
Reise Info
Requirements
For passionate cyclists and mountain bikers who love to get to know the country and its people by bike and want to spend a sporty holiday.
A great deal of flexibility, curiosity and open-mindedness is required.
Information about our bicycle tours in the
Himalaya region
1. Guide and Team
On all our bike tours we have at least one (for larger groups of 6 participants two) mountain bike guide and mechanics with us, who take care of our guests and their bicycles.
Our all guides speak English.
In addition, there is a local team consisting of a chef, helpers, drivers.
All our team members have been working with us for years, are very friendly and always strive to prepare our guests for a great Himalayan experience. Their English is rather mediocre or non-existent, but this is not necessarily a hindrance to communicating with them.
2. Bicycle routes
The bike routes are designed for the skills of our guests and are all feasible for a person with a good fitness level unless otherwise mentioned. The daily routes are between five and eight hours long (with breaks) and an average increase of around 500-1500 metres of altitude is completed.
The roads range from well-developed tarmac roads to rocky jeep slopes and single trails. The ascents are moderate, but long, with the long descents up to 50 km one should exercise caution. The roads are mostly small village roads away from the highways, but are also used by cars, motorcyclists and trucks. Traffic is moderate, but you should be careful. In India, the left-wing driving commandment applies. So it would be better to give priority to all other road participants.
3. Bicycles
We provide you with our own trek or Scott bikes. These bicycles are rental bicycles. We have bicycles in the sizes "Small" and "Medium" and also some bikes with a large frame. All bikes have hydraulic brakes and nine speed gear. Otherwise, you can of course also use your own bike. Helmets are mandatory.
4. Daily routine (For camp, otherwise slightly modified for accommodation in inns)
7: 00 Get up with tea
7:30-8:30 Breakfast
7:00-9:30 Dismantling of the camp or checking out of guest house
8:00- 9:30 Start Tour
13:00 Lunch on the way
15:00-17:00 Arrival at the camp and camp construction or check in guest house
15:30-17:30 Snacks
19:00 Dinner
5. Luggage
Each tour participant is responsible for taking personal clothes and items with him. We are travelling with escort vehicles and the luggage will be transported with it. A small day backpack for the camera and something to cover can make sense. The escort vehicle will always be close to us. Click here for the packing list for our bike tours in the Himalayas.
6. Meals
During the tour there will be a varied full catering. Water is either boiled, bottled water is served or we have a water filter with us. Breakfast, Lunch, dinner and snacks will be served if included.
7. Accommodation and Camp
We have very comfortable and spacious two-man tents. Our mattresses are real bed mattresses and about 20 cm thick. Our sleeping bags are freshly washed and have a very good quality with comfort zone up to -5°C (extreme zone -20°C). It is recommended to bring personal indoor sleeping bags.
In addition, we have a spacious dining tent with tables and chairs, a kitchen tent for the team, a toilet tent, and a shower tent.
The guest houses/inns are local accommodation. Sometimes the accommodations are very simple, as we will stay in very remote villages. These have simple basic amenities such as attached bathroom with warm water and double bed.
8. Weather
In the Himalayas, the weather and temperatures vary widely. While it can get warm up to 30°C during the day and the sun is not only warming but also very intense (sun protection is a must), it can also cool down significantly at night (up to 5° C).
5

perfect Tour and Great Guides

One of the best ways to discover India is to do it with Chalo Reisen!! Sarah is the perfect tour guide and can recommend you the best food, the best spots and the best tours. I highly recommend booking your tour with Chalo Reisen! We combined this tour with a four days yoga trek around Dharamsala.
Bicycle Tour from Dharamsala to Manali