Multi Aktiv Reisen
Kultur Reisen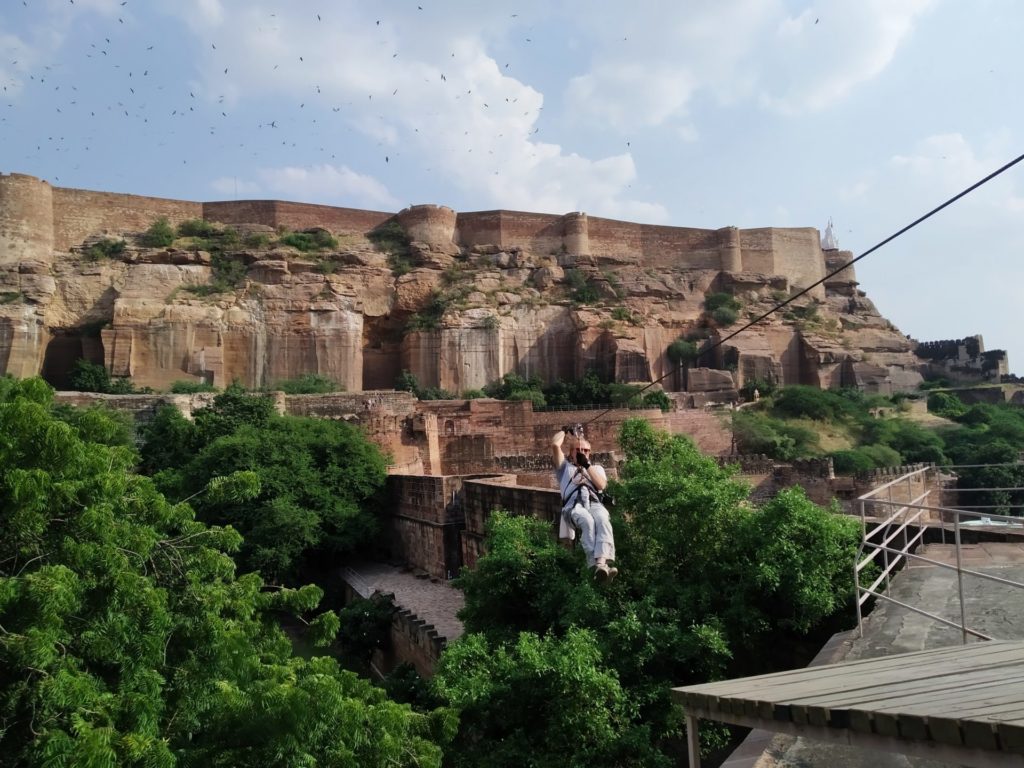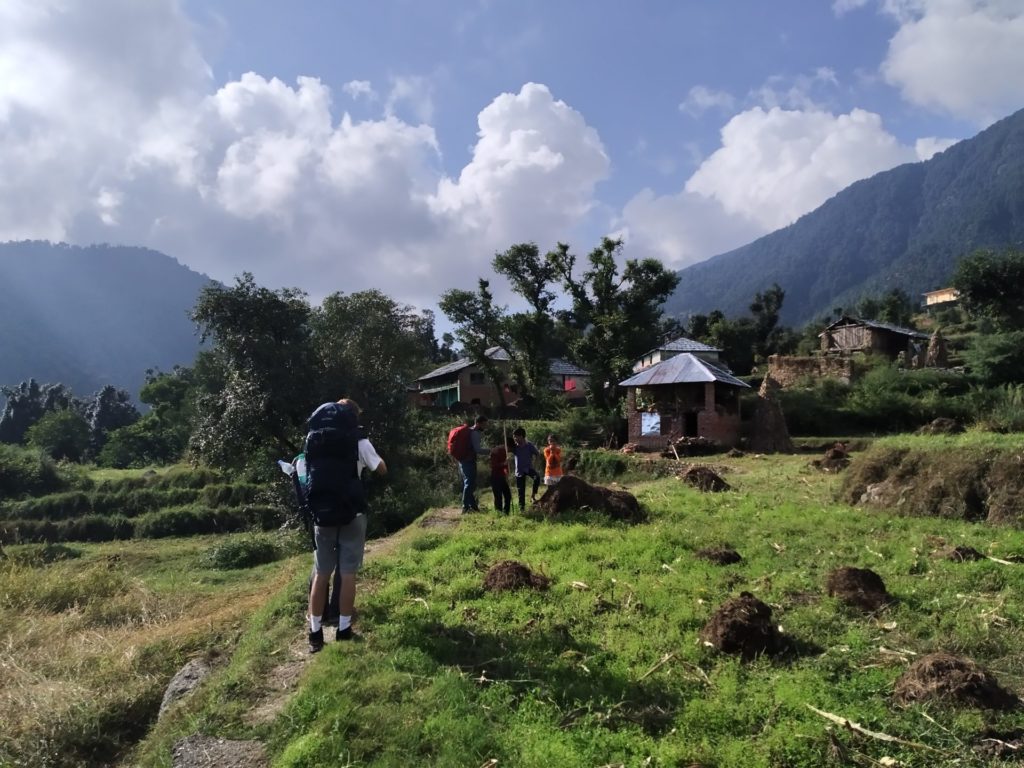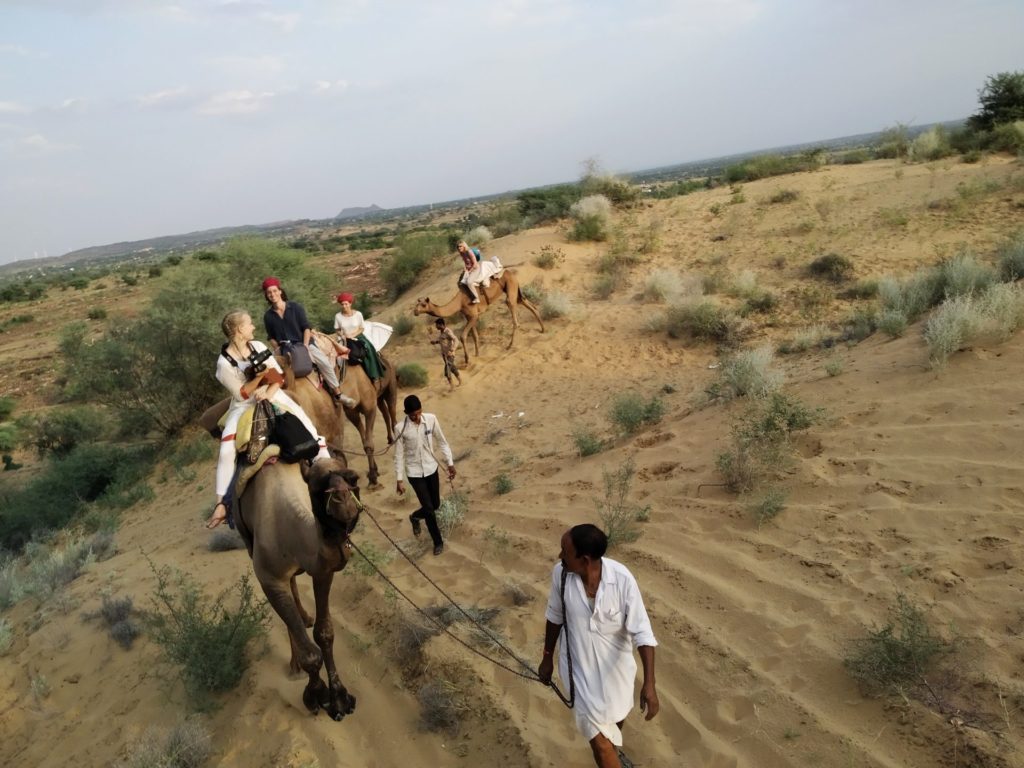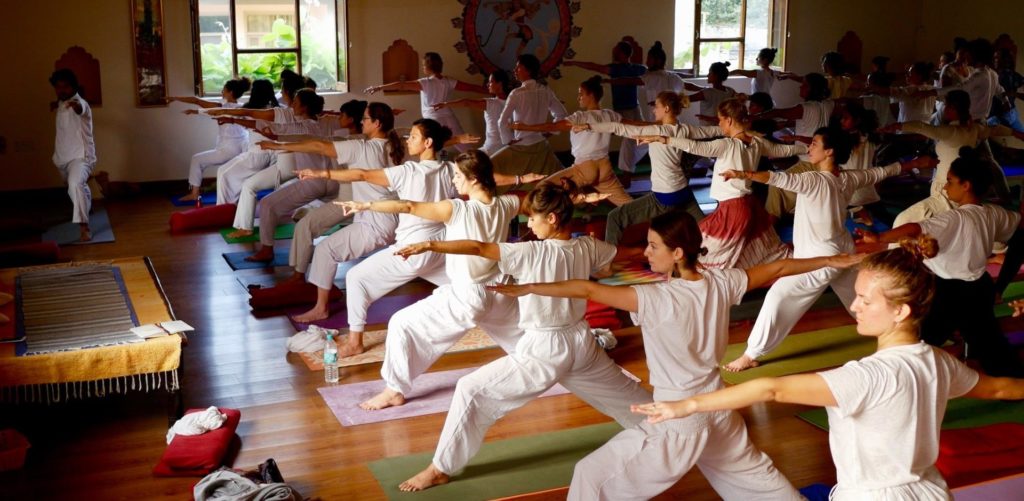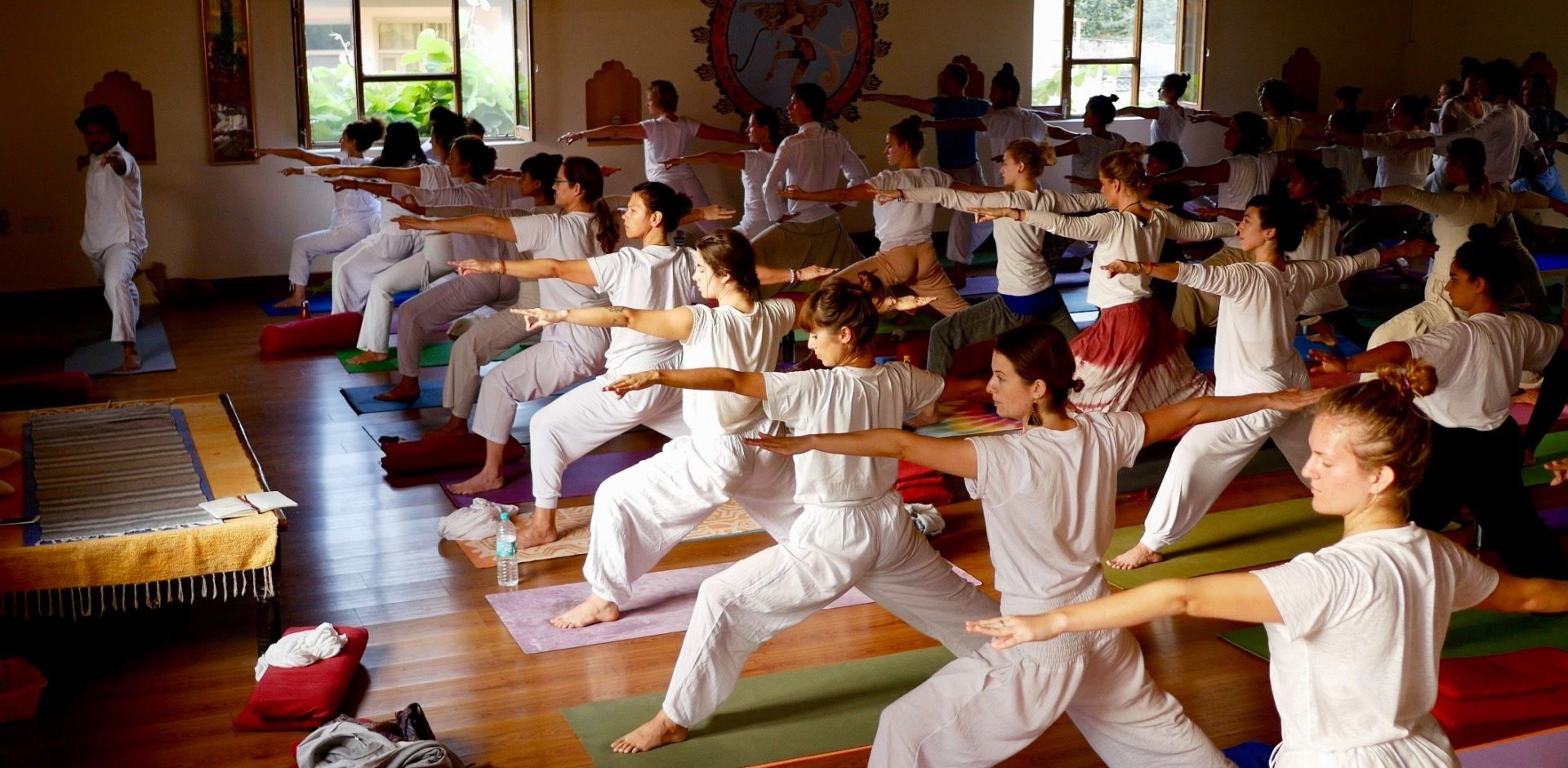 Overview
Itinerary: Daramshala- 3 days Himalayan trekking- Rishikesh- Agra-Jodhpur- Cochin-Backwaters-Munnar-Marari
Small budget, but organizing a trip to India and travelling alone is too much for you? No problem! Every year in March and September we organize three-week India backpacker trips, which you are very welcome to join!
This trip includes almost everything India has to offer: trekking in the Himalayas, living in a yoga ashram on the holy Ganges, camel safari through the desert, cooking lessons, visits to lively markets, houseboat tour on the backwaters, hike through tea and spices and finally a few relaxing days on the beach!
You will be received at delhi airport by our experienced tour guide and for the first two weeks you will travel through northern India together. Your guide not only familiarizes you with Indian customs, but also gives you some insider tips about the people and culture of India. You will spend the last week in Kerala, southern India. During the round trip through the tea plantations, backwaters, spice forests and beaches, you will have a taxi with a private driver at your disposal.
Program
Day 1 Departure from Germany and arrival in Delhi
You will arrive independently from Germany. You will be greeted by us at the airport and taken to the hotel by a transfer. (Most international flights land late in the evening or early in the morning the following day)
Day 2 Delhi Sightseeing and bus ride to Mcleod Ganj/Daramshala (overnight, 10 hours)
We spend the day in Delhi and visit the old and new district by foot, metro and rickshaw. In the evening we set off on the first night bus ride really Himalaya.
Day 3 Day in Tibetan-influenced Mcleod Ganj
Mcleod Ganj is not only a mountain resort at 1800 m in the middle of the Indian Himalayas, but also home to many exiled Tibetans, including the Dala Lama. After the bus ride we will have breakfast on a roof terrace and then visit the small village, including the Dalai Lama temple and Tibetan museum.
Day 4 Start of the three-day Himalayan trek
1st trekking day: Mcleod Ganj to Kareri village (1800 m)
Notes: There are many alternatives to this three-day trek. We are flexible in organizing the tour according to the wishes and abilities of the participants.
Today begins our three-day tent trek. Our first five-hour leg takes us through pine forests and small villages to our idyllic camp on a bubbling river near the traditional village of Kareri. With yoga, cooking together and a camp fire, the day will end.
Day 5 2nd Trekking Day: Kareri Village-Kareri Lake (3000 m)-Kareri Village
Today takes us up at 3000 m to the holy Kareri lake, which is surrounded by snow-capped peaks. Since we also have to go down to the camp again, this day will be a bit more intense and we will start early. Alternatively, you can of course stay at the camp and visit the nearby village.
Day 6 3rd Trekking Day Kareri Village over the village of Bahl to Mcleod Ganj
Today we go back to Mcleod Ganj, this time we take the tranquil route over small mountain villages. We move into our rooms and look forward to a warm shower.
Day 7 Free time in Mcleod Ganj and evening bus ride to Rishikesh (10 hours overnight)
After the intensive three-day trek, we treat ourselves to a break. Mcleod Ganj invites you to shop, paragliding, yoga and much more.
Who likes can participate together with the tour guide in the morning Tibetan meditation. In the evening we take the night bus to Rishikesh.
Day 8 Arrival in Rishikesh and participation in the ashram everyday life
We reach in the early morning the place Rishikesh- located on the holy Ganges, where the Himalayas pass into the Ganges Plain, we will live for 3 days in a yoga ashram and participate in the regular everyday life with yoga hours, healthy meals and ashram program.
Day 9 Rishikesh Yoga Ashram and Rafting on the Ganges
Today we will take part in a small rafting tour on the Ganges. In the evening, you can attend the lighting ceremony at the Ganges together.
Day 10 Train ride to Agra and overnight homestay
There are two highlights today: First, you will experience an Indian train ride. On the ten-hour journey, you will travel through India to Agra in typical fashion. Here you will stay with a friendly host family, experience an Indian home and enjoy a home-cooked dinner.
Day 11 Taj Mahal exploration and bike tour through rural India with sunset, then overnight bus ride to Jodhpur.
Early in the morning you will visit the Taj Mahal at sunset. Afterwards, enjoy breakfast in your homestay before packing. You are now welcome to visit the Sheroes Cafe, which is run by women who have survived acid attacks. Afterwards, take a bike tour through rural Agra with a very special view of the Taj Mahal at sunset. Then it's off to Jodhpur by night bus.
Day 12 Jodhpur: Exploring the Blue City
Upon arrival in Jodhpur, you will be able to get to your accommodation. Jodhpur is a small, rampant Rajasthan town with a lively market and a spectacular fort. We visit the fort and take part in a zipline tour over the blue roofs of the city. We then stroll through the city. If you like, you can take part in a small miniature painting course.
Day 13 Camel Safari with overnight stay in the open air with a farmer family
After a good night's sleep, we drive to Osian, an hour's drive away, to visit the famous Satia Mata temple.
Then we continue with the camel through the Rajasthan desert – not surprising, because here the desert image is characterized besides the sand dunes also by the dry bush. We reach the farm of the Indian family at sunset. Here, the traditional "palang" beds are set up for us in the open air and a traditional dinner is served.
Day 14 Back to Jodhpur and cooking class
After breakfast at the farm, we head back to Jodhpur.
An interesting cooking course is on the agenda today.
Day 15 Flight to Cochin
Today you fly to southern India to the tropical palm state of Kerala. Enjoy an evening stroll in the small harbor town of Fort Kochi.
Day 16 Fort Kochi sightseeing with the rickshaw
Today you will explore the Portuguese-influenced island of Fort Kochi by tuktuk with a guide. Visit the Jewish synagogue and old churches, watch the fishing with the Chinese fishing nets and stroll through the small alleys of the city.
Day 17 Drive to Munnar
A five-hour drive in the car takes you up to 1400 meters into the WestGhats to Munnar. On the way you will visit a spice garden. Here, in the middle of the tea plantations, the temperatures are pleasantly cool. Visit the tea museum, the local market and if you feel like it, it's worth watching a demonstration in the traditional martial arts in the evening.
Day 18 Day hike in Munnar through the tea and spice plantations
Today it takes the form of a guided hike through the tea and spice plantations Munnars – enjoys the great views and learns more about the tea production and spice sophistication from your guide. Breakfast and lunch are served on the way.
Day 19 Drive to Marari to the beach
Your driver will take you to the beach on Kerala's coast. Here you can relax for your last few days. Your homestay offers yoga classes, workshops in the traditional martial art of Kalari and excursions with the fishermen.
Day 20 Beach day in Marari
Enjoy a day at the beach
Day 21 Day trip to the backwaters with kayak tour
We head for the nearby backwaters. Explore the canal system by kayak and enjoy a traditional Kerala meal on the way.
Day 22 Flight from Cochin
You will be taken to the airport two hours away. Departure for home.
Included services
All accommodations in a shared double room
Trek: All meals/Ashram: All meals/Kamel Safari: Breakfast and dinner, Kerala Tour: always breakfast, Munnar breakfast and dinner, Mararikulum full board, Agra breakfast and dinner
German-speaking or English-speaking tour guide during the first 14 days with intensive preparation for the subsequent trip
all airport transfers
All transportation by bus and train (Delhi-Mcleod Ganj, Mcleod Ganj-Rishikesh, Rishikesh-Agra, Agra-Jodhpur)
Flight Jodhpur-Cochin
Sightseeing Tour Fort Kochi
Driver and car Cochin-Munnar-Mararikulum
Spice garden visit
Tea museum visit
Day hike in Munnar with lunch
Kayak tour in backwaters with lunch
Sightseeing Tour in Delhi
Camel safari in Rajasthan with dinner and breakfast
Zippline in Jodhpur
Cooking class in Jodhpur
Bicycle Tour in Agra
Rafting in Rishikesh
Yoga Ashram with Meals and Yoga Lessons in Rishikesh
3 days trekking in Daramshala with full board
International flight
Visa (approx. 25 €)
Travel companion in Kerala
Entrance fees (Beatle Ashram: 8 €, Jodhpur Fort: 10 €, Taj Mahal: 15 €)
Yoga and Kalari classes in Mararikulum
Unmentioned meals and drinks
Smaller rickshaw/taxi rides
private expenditure
Highlights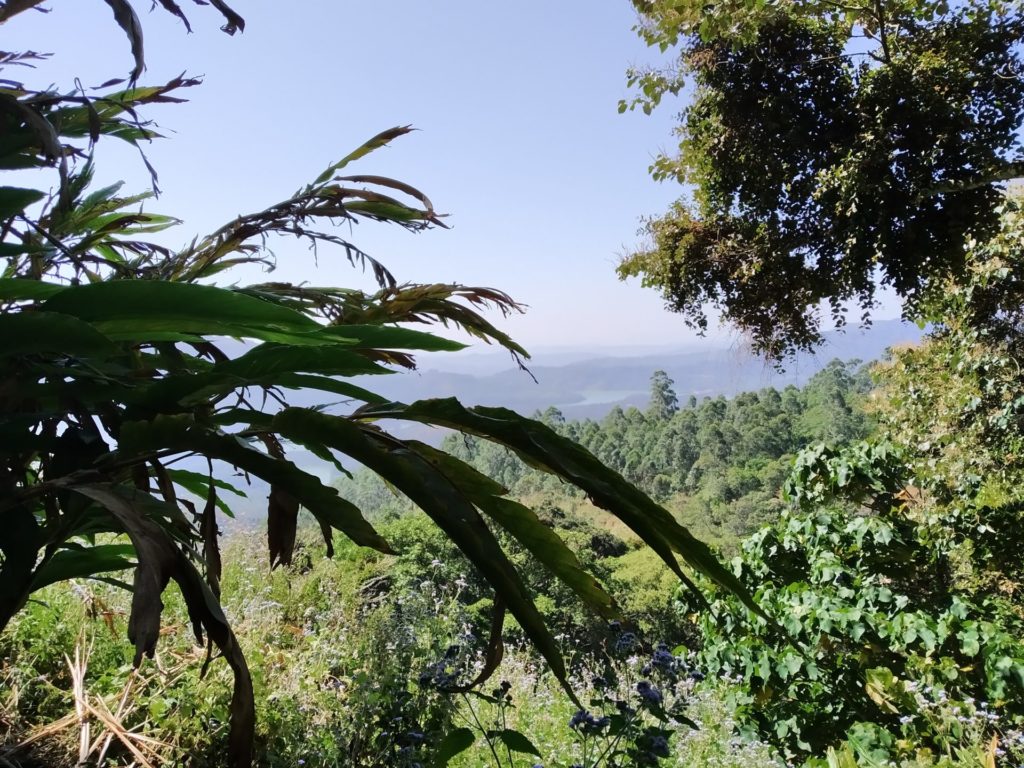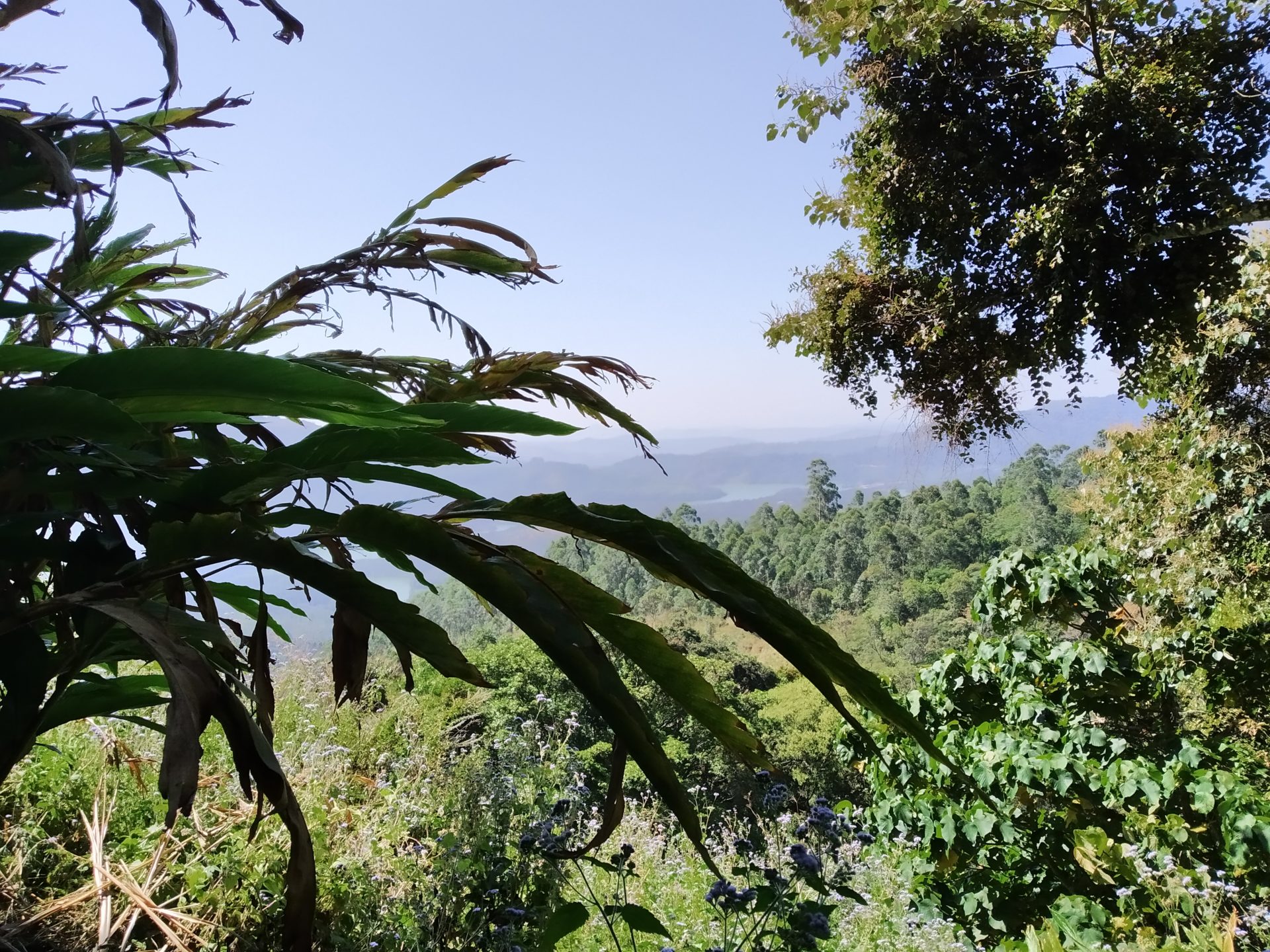 Prices and dates
Fixed group date:
09.03.2024 – 30.03.2024
07.09.2024- 28.09.2024
from 4 participants 1350 € per person
Single supplement: 350 €
This trip can also be organized as a private trip with a free choice of dates.
Travel info
Requirements
An overwhelming journey in which India is experienced with all its facets and quite authentic. You will travel in a small group with a guide. For the first 2 weeks you will have an experienced guide for the Northern India part available. After that you are in Kerala in a car with a private driver. India can pose many challenges, but those who master them will have a very special travel experience.
additional Information
This trip is an organized group tour with a tour guide, where the participants in the group will travel independently with a driver in the vehicle during the last week. During the first 14 days, the tour guide prepares the tour participants intensively for the subsequent trip. All accommodation, transport and activities are organized for the entire trip.
The best way to enter the country is with an e-visa. You can easily apply for it online before your trip! You can find all travel information here.
5

Backpacker Trip 2020

Dear Sarah, The adventure of travelling through India as a backpacker at an age of over 55 years was fulfilled. I did not dare to do it alone, and it would not have been possible for me to find all departure points of the train and buses in the short time without a tour guide. I wanted to travel with all sorts of means of transport. Thank you Sarah for the good organization. I was surprised that the toilet on the train was so clean. It was great in Rishikesh and cold but magnificent in the mountains. Until then, Corona hadn't been an issue and we had experienced a lot. Our tour guide Dikshika was like a friend who knows so much and has everything under control and is very flexible. We had a lot of fun together. So I felt well taken care of without stress. First everything went according to plan, then the Corona pandemic came. You have always kept us informed about Corona. We had deliberately decided not to cancel after the first week. Our program has always been changed and adapted at lightning speed. That was a great performance. We could only visit the Taj Mahal from the outside. In this way we got to know the roofs of Agra and the Elephant Gate and the agriculture there. In Jodpur we could not visit the Fort anymore, but we could participate in the cooking course and experience how a market from one day to the next becomes deserted. The overnight stay in the desert was arranged as planned. After that, we had to say goodbye to Dikisha and at the same time the lockdown happened. In Kerala we were very well looked after by Anoop. Unfortunately, the excursions were no longer possible, but we could explore Fort Kochi with the narrow streets and be with the locals for whom the situation was also new. We had a look at the hospital and get to know the authorities. This situation was new to everyone. For the Indians and also for us. Everyone was very polite, considerate and helpful. Finally, we decided to donate the overpaid amount for the uncommitted excursions to the needy in India. That gives a good feeling and it was a successful  backpacker trip 2020

5

Indien in all it's facets

The trip was a great wish of mine, combined with many expectations and a little scepticism. India can be traveled unplanned. It should already have hands and feet. My expectations were exceeded and my skepticism proved superfluous. The trip was so incredibly well planned, that I would like to book another trip via Sarah as soon as possible. Sarah gave in the first 5 days of the trip a kind of "introduction" after that one felt much more comfortable. She could also be reached by phone at any time afterward. The 23 days were so well matched that we could experience 2/3 of India in a very short time. India in all its facets. Our accommodations were only good to very good. At every place, we had a guide that took us to places and events. Looking back, I still can't believe I've experienced so much in 23 days. I don't know where to start talking about the trip. Booking a trip through Chalo Travels is definitely worthwhile and I will definitely do it again in a timely manner ♥ Thank you Sarah for your many additional tips and recommendations during our trip and especially for your ear regarding the many questions before the trip. I do miss India ♥
Three-week backpacker trip through the whole of India