Sport & Abenteuer Reisen
Reise Bausteine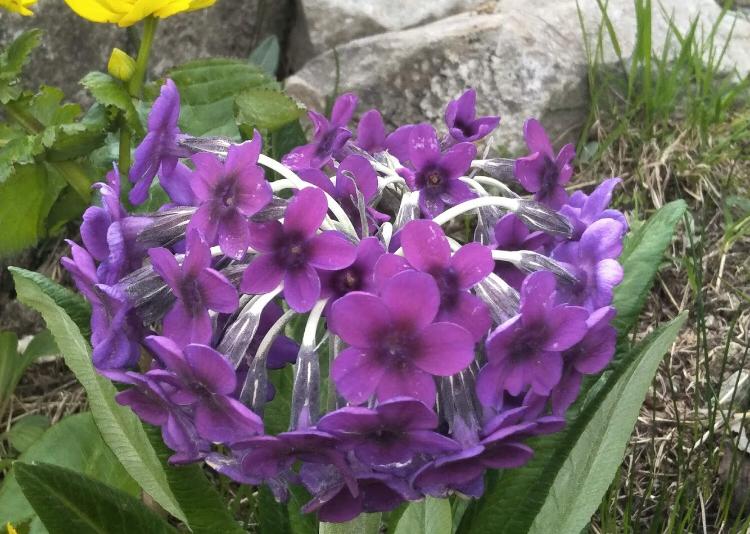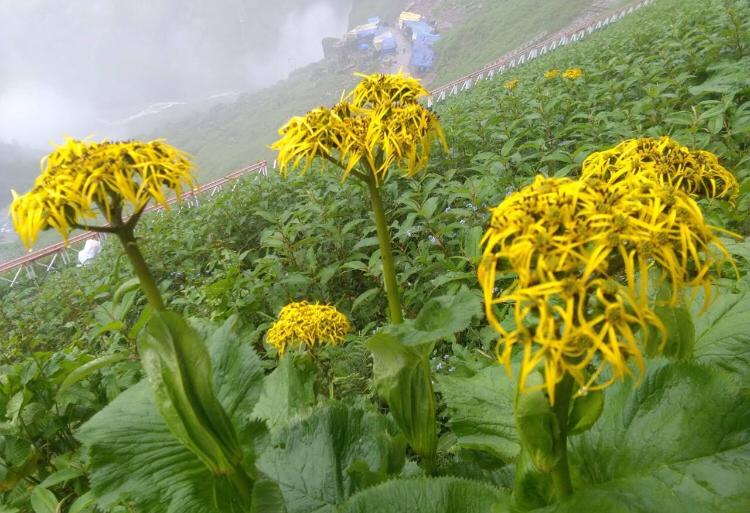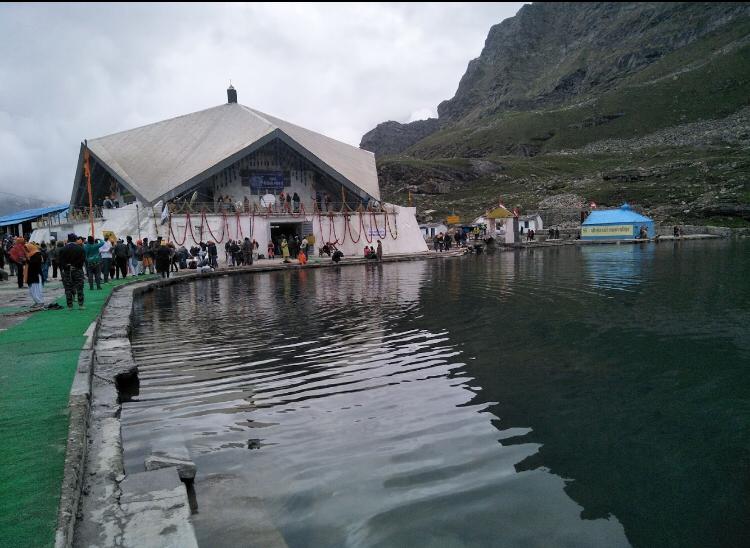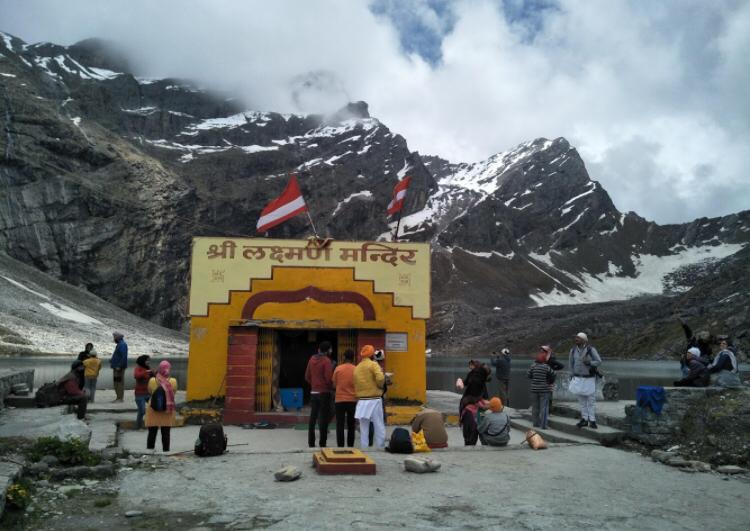 Overview
The beautiful Valley of Flowers at an altitude of 3300 m to 3650 m, is a paradise for nature lovers and those interested in flowers. It starts about 6 km from the village of Bhuindhar and covers an area of about 87 km². The valley is exceptionally rich in flowers and has the largest collection of wildflower species in India. The pushpawati river flows through the green valley. The valley blooms with exotic flowers from June, July to early September. There are about 520 species of flowering plants, and the area was declared a national park in 1982. Animals such as Himalayan black bears, musk deer, brown bears, bharal and a rich variety of birds and butterflies can be found in this national park. Here is also the holy Sikh shrine, which we will also visit.
This trek is ideal in the monsoon season from July to September, when the entire valley is in bloom. It is an easy trek in the Himalayan region, where we spend three nights in Ghangaria at the hotel and from here we do star-shaped day hikes.
Program
Day 1 Rishikesh – Joshimath (245 km / 8-9 hrs) Height: 1890 m
We take an early breakfast and get ready for a ride over Devprayag to Joshimath. On the way we visit Devprayag, where the pious rivers Bhagirathi and Alaknanda converge. We reach Joshimath in the evening and check in at the hotel. Dinner and overnight in the hotel.
Day 2 Joshimath – Govindghat (22 km / 1 hrs) Height: 1828 m – Ghangaria (14 km / 3-4 hrs) 3048 m
Prepare for the trip to Govindghat after an early breakfast. Govindghat is our starting point for the trek. From here, a gradual path leads to Ghangaria. We arrive in Ghangaria and check into our hotel. Dinner and overnight in the hotel.
Day 3 Ghangaria – Valley of Flowers – Ghangaria (5 km on one side / 4-5 hrs)) Height: 3352 m – 3658 m
After breakfast hike to the Valley of Flowers (3858 m) from Ghangaria. After enjoying the beauty of the valley, we hike back to Ghangaria. Dinner and overnight in the hotel.
Day 4 Ghangaria -Hemkund – Ghangaria (5 km/2-3 hrs) Height: 4329 m
In the morning we start with a hike (7 km) to reach "HEMKUND SAHIB". One of the most famous Sikh shrines. In the afternoon we hike down to Ghangaria and spend the night there. The evening is available for rest and relaxation.
Day 5 Ghangaria – Govind Ghat – Joshimath – Rudraprayag (130 km/5-6 hrs)
In the morning trekking to Govind Ghat and from here drive to Srinagar via Joshimath, Chamoli and Rudraprayag. On arrival we check into the hotel. Dinner and overnight in the hotel.
Day 6 Rudraprayag – Rishikesh (141 km/ 5 hours)
In the morning after breakfast drive to Rishikesh. On the way visit Devprayag (confluence of Bhagirathi and Alaknanda; from here begins the holy Ganges).
Services
Guide
all transfers
5 nights in the hotel
all meals (drinks other than water not included)
Highlights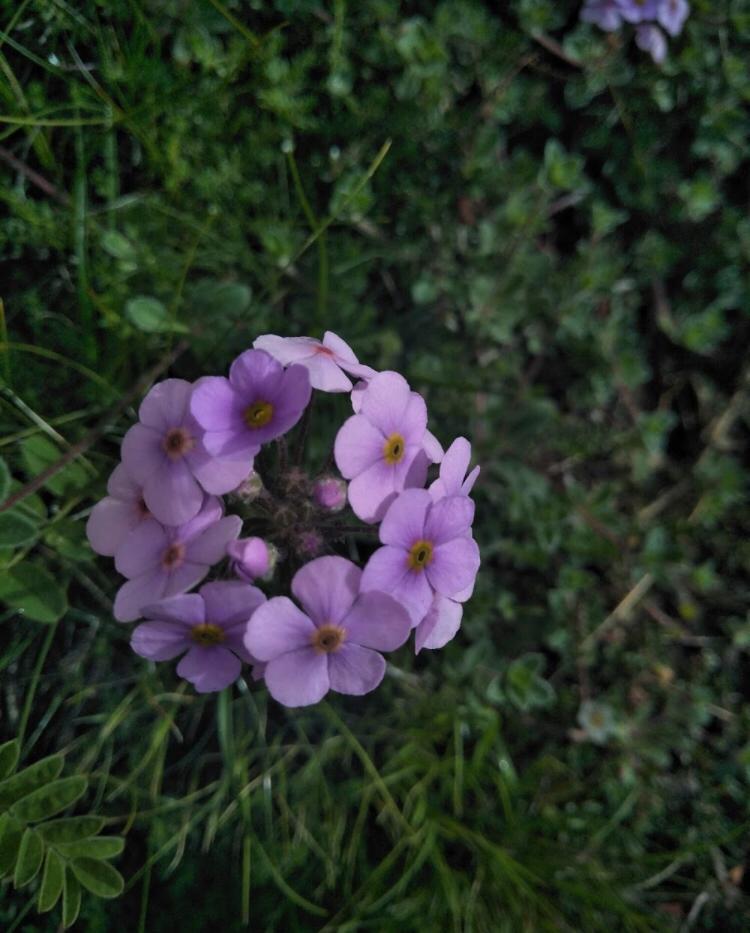 Prices and Dates
Best time from July to September, when the valley is in full bloom.
One participant: 600 €
from 2 participants 500 € /person
from 4 participants 450 € /person
from 6 participants: 400 € /person
Reise Info
Requirements
A easy trek for nature lovers and people who like to hike
Further Information
This tour is not a trek in the true sense of the word with camping in tents, but rather a 6 days trip with star-shaped day hikes and overnight stays in the same hotel for three nights.
Ideal for those who are not camping fans but still want to enjoy the Himalayas in the form of hikes.
Also one of the few treks that is ideal in the monsoon season. That's why hotel accommodation makes sense. So you don't have to camp in the rain.
Trek through the Flower Valley during the Monsoon Season