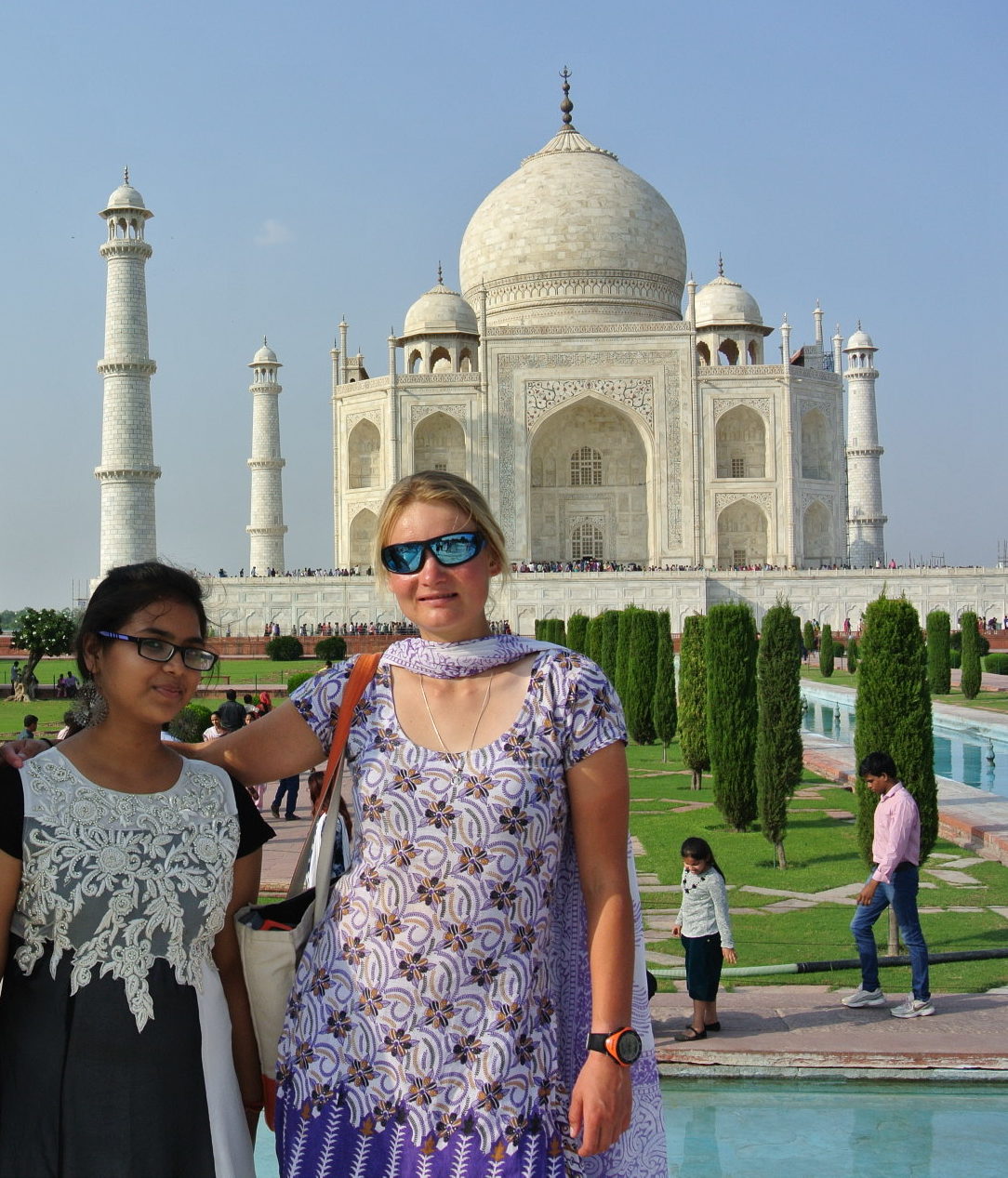 Life in the Indian city
Admittedly, I do not currently live in one of the Indian metropolises, Delhi, Mumbai or Bangalore. I was able to have this experience during my volunteer year in Delhi and although the year in Delhi and my work with a non-profit organization in one of the slums brought me a lot of experience and joy and I could learn a lot about the country as well as myself, I probably wouldn't want to live in an Indian city again.
Traffic chaos, air pollution, too many people and too little nature are just a few points that I would like to mention here without going into detail.
Because today it is not about my life as a volunteer in Delhi, but about my current life in a small Indian mountain town high up in the Himalayas called Manali.
I arrived here seven years ago, right after my time in Delhi, and have stayed ever since.
My adopted home of Manali
Indian village life is, of course, very different from living in an Indian city. Life here is much easier, harder and also slower for the Indians and therefore also mine. However, the two facts that I live here as a foreigner, as well as that Manali is a popular tourist destination, make my life here much more pleasant, as if I were elsewhere.
Because as a foreigner with a (although small) German income, I can enjoy many amenities in India, which I wouldn't even think about in Germany.
Every day I go out to eat, often twice a day, because a breakfast for the equivalent of 1 euro or a lunch for little more, I can hardly prepare myself more cheaply, especially since I do not like to cook myself and I love the Indian food.
My rent is cheap, clothes cost almost nothing and I also take a taxi ride every now and then, although I travel most of the distances with my bike – this is not only wonderful to get from one place to the next, but up here in the mountains at over 2000 meters also a very good sport and compensation to my work at the desk.
Because of the tourist infrastructure, as a foreigner, I am not given too much attention by the Indians, as in other parts of the subcontinent. Once I look for a pizza or a burger, this is also possible in Manali, whereBy I miss a German Volkorn bread and good cheese one or two times.
Otherwise, my life is very simple and I like it like this: I wash my clothes by hand, if there is a power failure, I just go to bed earlier and in the cold winter months my room is not heated, but I just pull several layers on top of each other and sleep under two blankets.
By Indians
Indians are very social people and if I want, I'm never alone. I just have to fall out of my front door and then I'm greeted with joy by more or less close acquaintances and invited to a mandatory chai (the Indian milk tea). Here in the village you still have time and the Indians teach me to relax and be unproductive, sometimes it is not so easy for me as a German.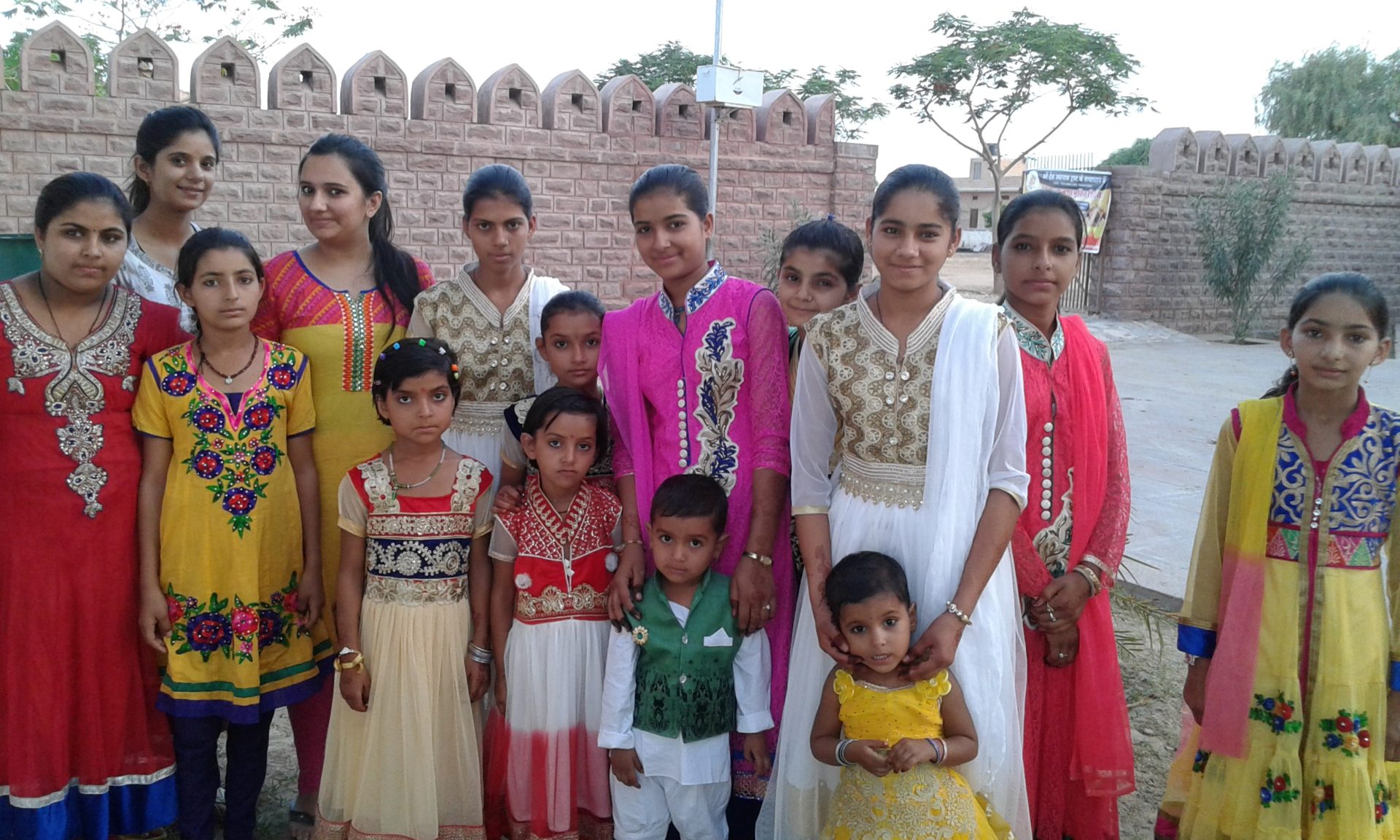 Here I am surrounded by men, although there are just as many women in the region. But while the male Indians have their business, roam the markets a lot and speak English, the women still mostly live as housewives at home and take care of the household, the children and the cow.
Whenever I meet local women at field work or at home, the encounter is always nice, but it's never enough for more than a few phrases, because my Hindi is just enough for that.
The language
Yes, unfortunately, despite my stay in India for several years, I am still not really fluent in Hindi. As an excuse for this, my low language talent and the incredible linguistic diversity in India must be used. Due to my work as a tour operator, I am constantly travelling all over India and the same is changing the language all the time. Even in Manali, Hindi is not the mother tongue, but a dialect that changes every 20 kilometres.
Since Manali is also quite touristy, I get quite far with English and for small conversations, rides with the rickshaw and shopping at the vegetable market, my Hindi is enough.
The Indian mountains
Of course, I deliberately chose Manali as my new home: I love the mountains and move in them. Whether mountain biking, climbing, hiking or multi-day trekking tours, here I can live out my passions wonderfully.
On the way I am either with my Indian boys, who all either work in the outdoor tourism area, just like me, or at least share my enthusiasm for the mountains.
Life as a woman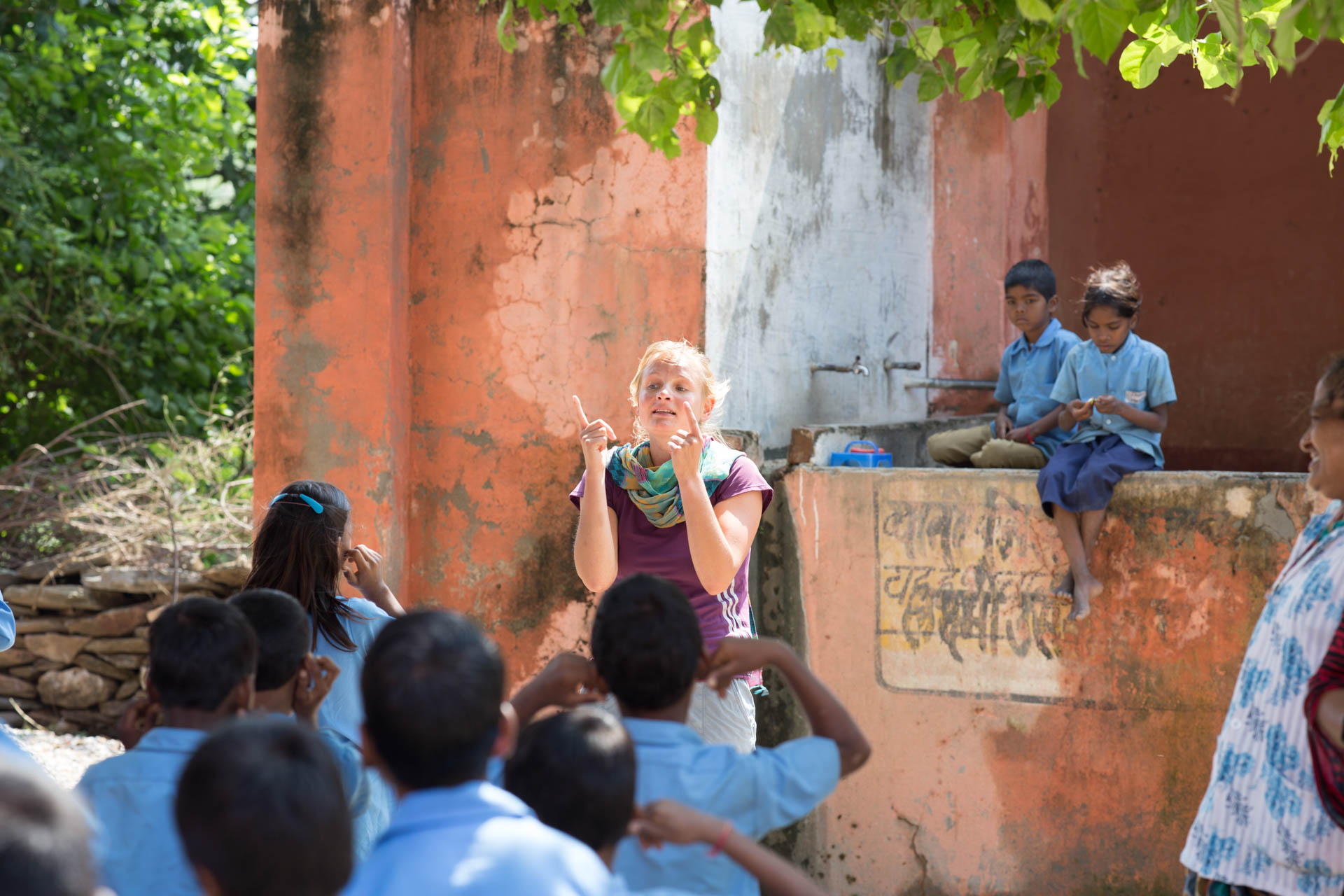 But I often travel alone and don't have to worry about my safety as a woman here in the mountains.
In the state of Himachal Pradesh, where Manali is located, people enjoy a modest wealth that goes hand in hand with a good education. I believe that women are still in the disadvantaged role, but they are valued and respected. Added to this is the influence of the tourists themselves. Here you are used to bright women from the West and always greeted friendly with a "Namaste".
I like my life here a lot, enjoy my freedoms and have nothing against having a predominantly male circle of friends. Just because of my leisure activities I really appreciate the contact with the Indian guys. They never get too close to me, but rather pay attention to me. But every now and then I miss having a real girlfriend.
With a girl from a neighboring village, I meet every now and then. Her name is Bhuvi, but she is known as "Bhuvi- Bhai", which means "Brother Bhuvi", because she has very distinctive facial features and is also very active in mountain sports.
She is now over 32 years old and still not married. As the only daughter of a large landowner, she would actually be a very good catch. But Bhuvi is a strong woman who cannot simply get married. Instead, she still lives with her parents and when she doesn't work as a mountain guide or wins ski tournaments, she lives with her parents and helps them with the upcoming work in the fields. Sometimes I come to visit them and help them cut grass for the cows, collect apricots for the homemade apricot oil or pick apples on their plantations, which are then sent to Delhi. Afterwards we drink tea together and then I go back to my world, where the daily routine is not characterized by heavy physical work, the people here are really strong.
Festival time in India
In the autumn months, not only the tourists become significantly less, but it is also wedding and festival season and then there is a lot of dancing, laughter and eating. I am often a guest, introduced to the traditional folk dances and fed with delicacies. Especially the goat curry is considered a specialty here.
I enjoy the off-season. As I rush from a trek to the next bike ride in the summer months, in October I take the time to regain my strength and prepare for the winter season, which often sends me further south of India.