From the silkworm to the scarf
The village of Sualkuchi near Guwahati in Assam is famous for its silk products. Almost every backyard of the houses has a small mini silk factory and over 50 percent of the locals are employed in the silk business. Here, all of the silk, from the cocoon to the finished product, is processed entirely by hand!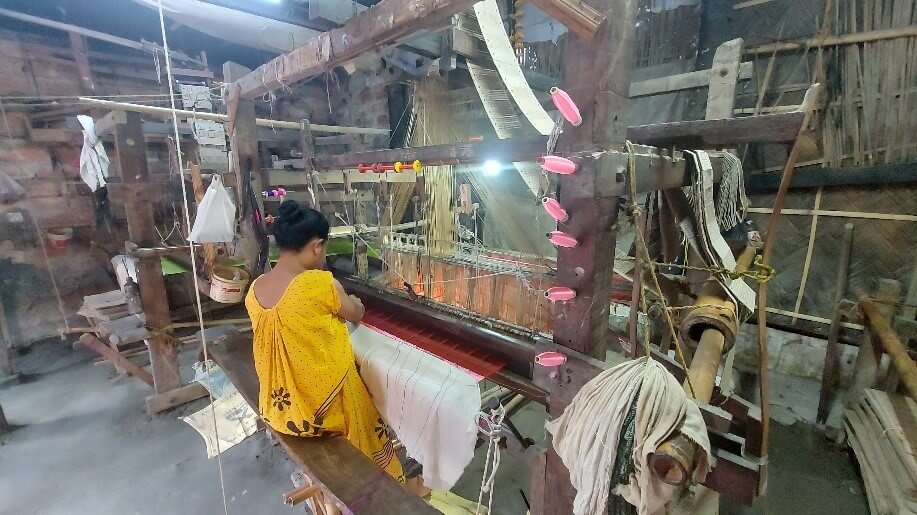 Three different silks play a particularly important role:
Murga silk is famous for its naturally golden color. 95% of their production takes place in Assam.
The Pat silk gives a particularly shiny thread.
The Eri silk got its name because the Eri caterpillar feeds on the leaves of the Eri plant (from which the castor oil is obtained). The Eri silk is better known under the name "Ahimsa silk". "Ahimsa" means "non-violent". The silk can be obtained without killing the silkworm.
With the other types of silk, the caterpillars cannot survive, otherwise the silk color becomes brittle.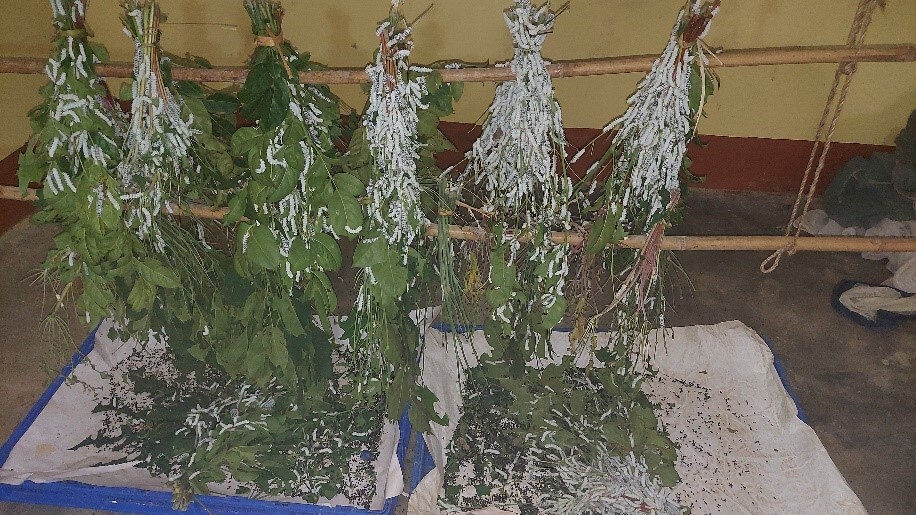 In caterpillar farms, the caterpillars hatch and are fed for 2-3 months until they wrap themselves in their cocoons. After about 20 days, silk can be extracted from the cocoon.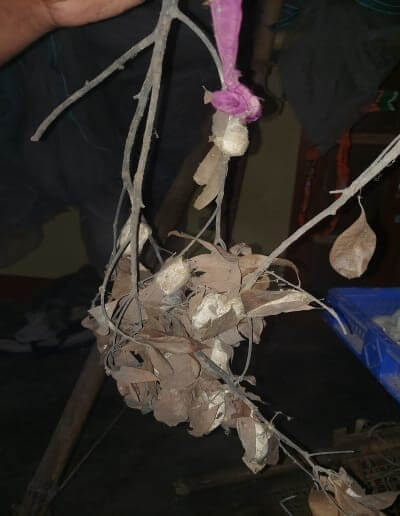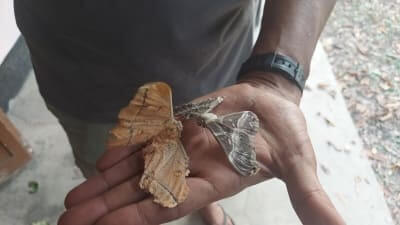 To do this, the cocoons are washed in warm water.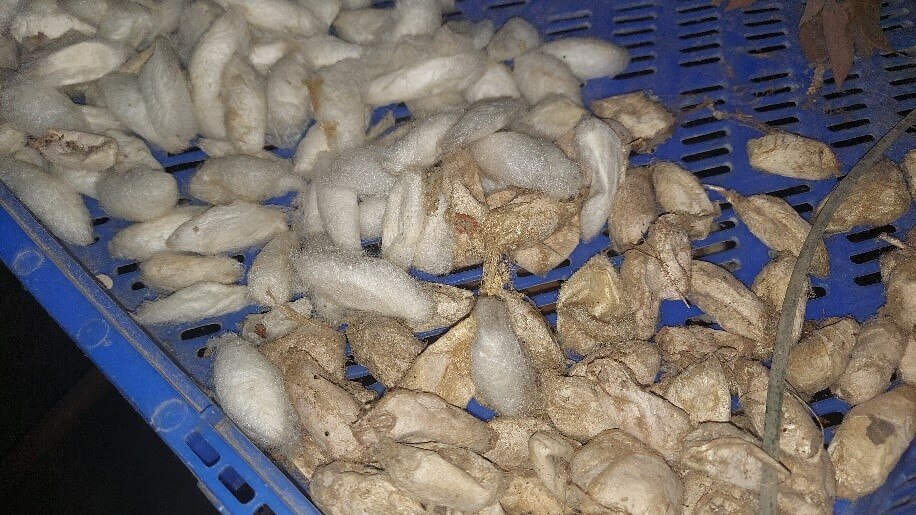 A thin thread can now be pulled by hand or with the aid of a machine. Later 8 to 10 threads form a complete silk thread. The silk is then dyed and wound up to be woven into a scarf with different patterns.
An interesting process that you can fully follow when visiting a mini factory in Sualkuchi.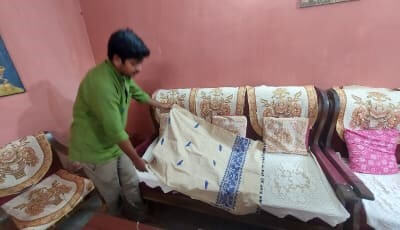 A lot of manual work and several working days go into a finished silk scarf, which then goes on the market for around 20 euros.
Incidentally, it is difficult to find out whether the purchase of a scarf is actually a silk scarf. It is said that if you burn a silk thread, it smells like burned hair. But the specialist advises to use labeled products, since even he has difficulties recognizing a real product.