It's Christmas Day. After exactly two years I'm back on German soil. But unfortunately different than planned: I did not contract Corona again in India, but in my German homeland. I am currently in quarantine with my parents at home over Christmas and New Year's Eve, fortunately with very mild symptoms.
This leaves plenty of time and leisure to review the year 2021.
For Chalo! Travels is the first year since it was founded in 2014 without a single trip to India.
But anyone who thinks that I would have twiddled my thumbs all year round is wrong (those who know me certainly don't believe that anyway!).
Amazing but true: a travel company actually has a lot of activities that have nothing to do with the actual travel organization.
I spent the first three months of the year in Kerala to complete my training as an Ayurveda therapist and consultant . I also use the time to meet up with my partners on site and look at some new accommodation options and activities in Kerala.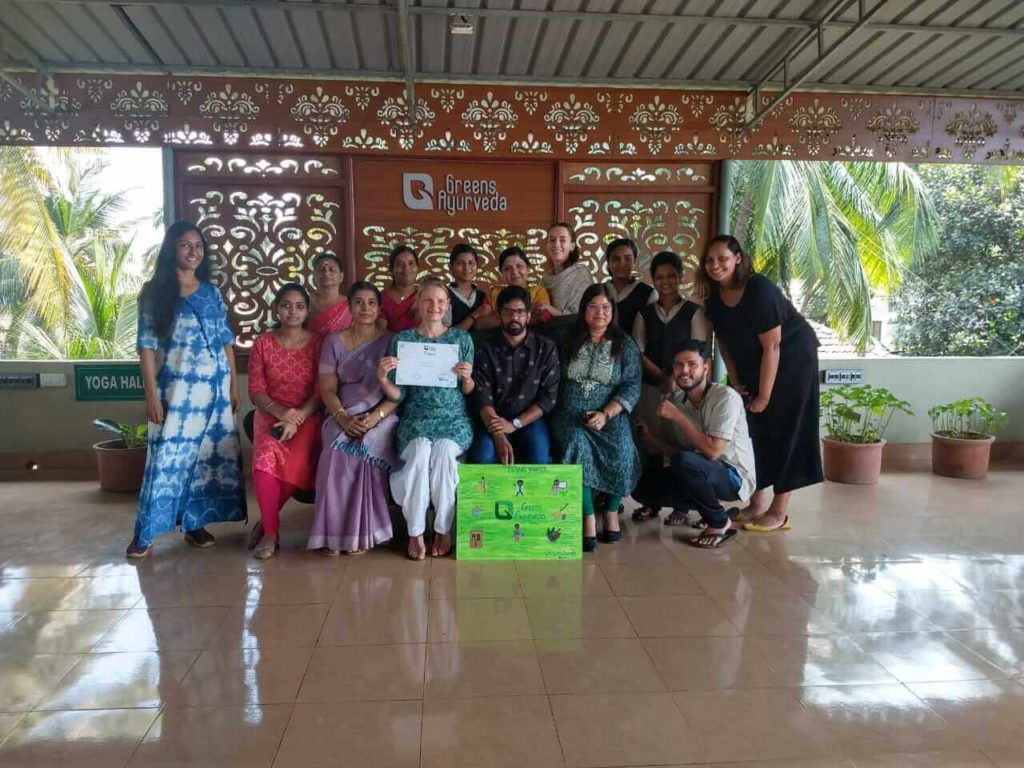 During this time I finally finished working on the new Chalo-Reisen website , which is now also in English, and trained as a pre- and postnatal yoga teacher.
Back in Shimla it was great to see my friend David again.
Despite construction noise in the house, I tried to set up an online yoga platform and a two-week online yoga and Ayurveda retreat . In between we went on excursions to the beautiful Thirtan valley, a side valley of the Kullu valley (I went hiking, the boys went fishing) and to our favorite Ayurveda hotel 50 km away from Shimal in Tata Pani.
At the beginning of April I had a very personal experience: I supported my sister-in-law Pooja with the birth of my nephew Prishu in an Indian hospital.
Then the unexpected 2nd Corona wave rolled in with great momentum over India. In May we found ourselves in another two-week hard lockdown and had probably been infected again beforehand.
India's health system was overwhelmed by the high number of people infected with corona and seriously ill. We too heard tragedies in the immediate vicinity. Many of you donated again and we were able to distribute oxygen bottles in Manali, food and hygiene packages in Delhi, meals in Rajasthan and started online lessons for the children who had not had regular school lessons since the start of the epidemic.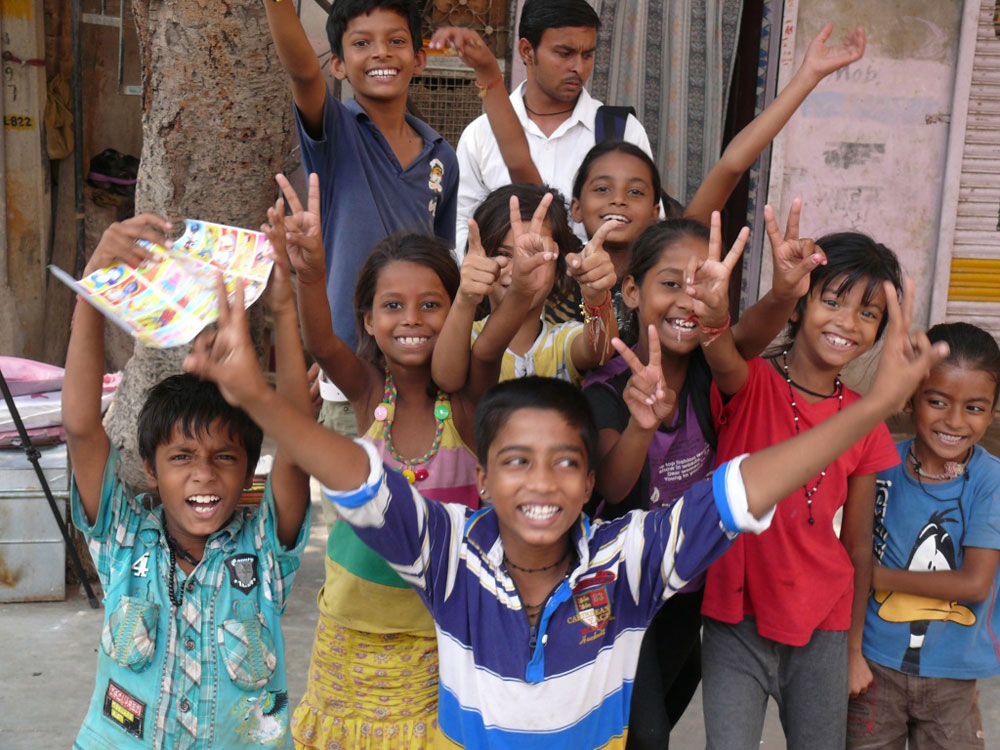 Since then we have received regular amounts from some committed donors with which we keep the online lessons and support the people who are still suffering from the effects of Corona.
But the second wave was over at some point and the vaccinations were in full swing.
One or the other event started cautiously and in June we took part in our first bike race in Lahaul, a Himalayan region, which I was able to win.
In addition, the construction work in the house was finally completed and we were able to move down to our new, beautiful apartment.
Then it got quieter. The monsoon rain came and I started my yoga therapy training and also taught yoga regularly.
I also had my own little funny project in which I prepared a special vegetarian dish from an Indian state every day, i.e. 36 different Indian meals .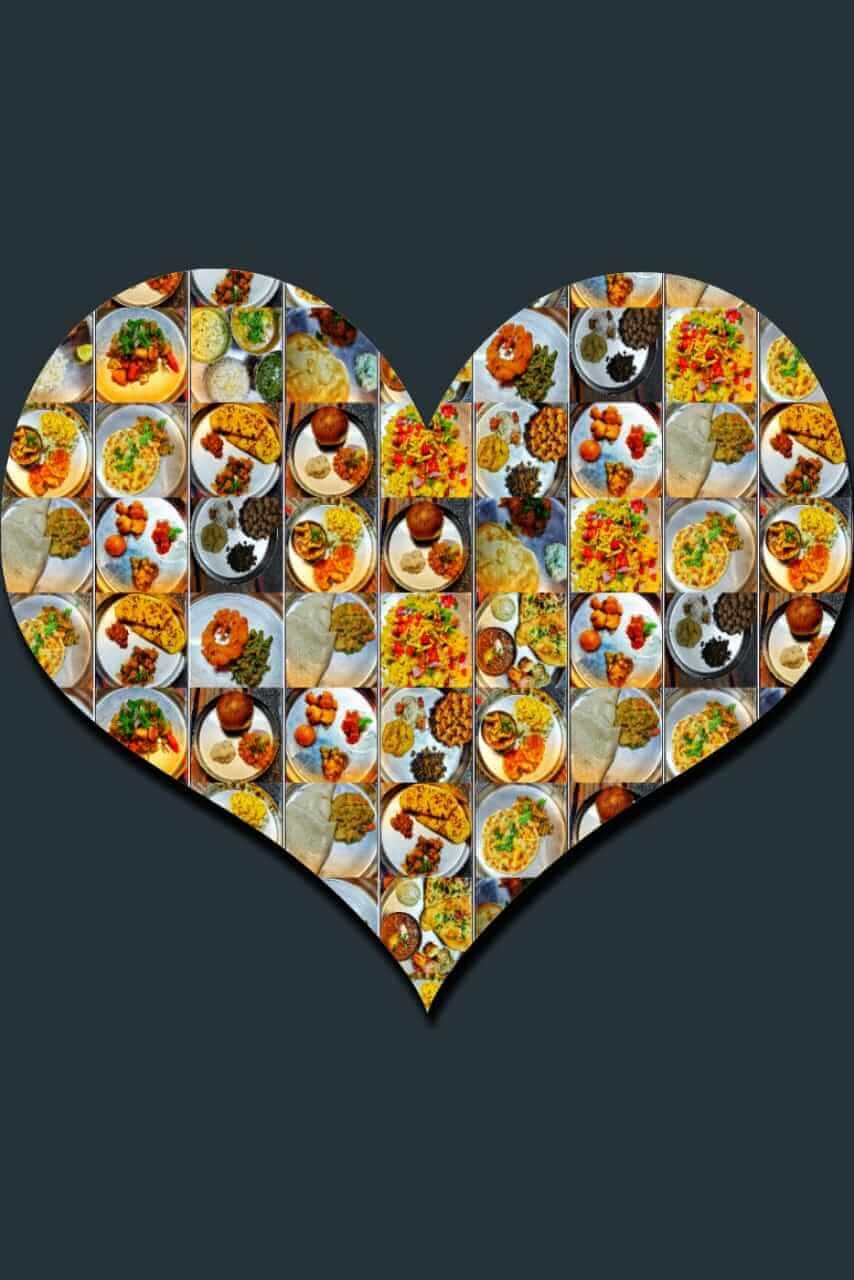 The monsoon rains stopped in September, the corona numbers were still low and I have now been vaccinated. Everything spoke in favor of finally going back to my favorite pastime: traveling. India was still closed to international tourism. Then travel alone to explore a few regions of India that are still unknown to me.
But first I went to a place I knew very well: Manali, I had lived here for seven years. It's always nice to come back here and meet old friends.
David was booked for a multi-day mountain bike video shoot at the hospital and I just came along.
The hospital is a neighboring valley to the Kullu valley, close to the Tibetan border.
While David was filming, I cycled to the highest post office in the world to send a letter to space and my grandparents.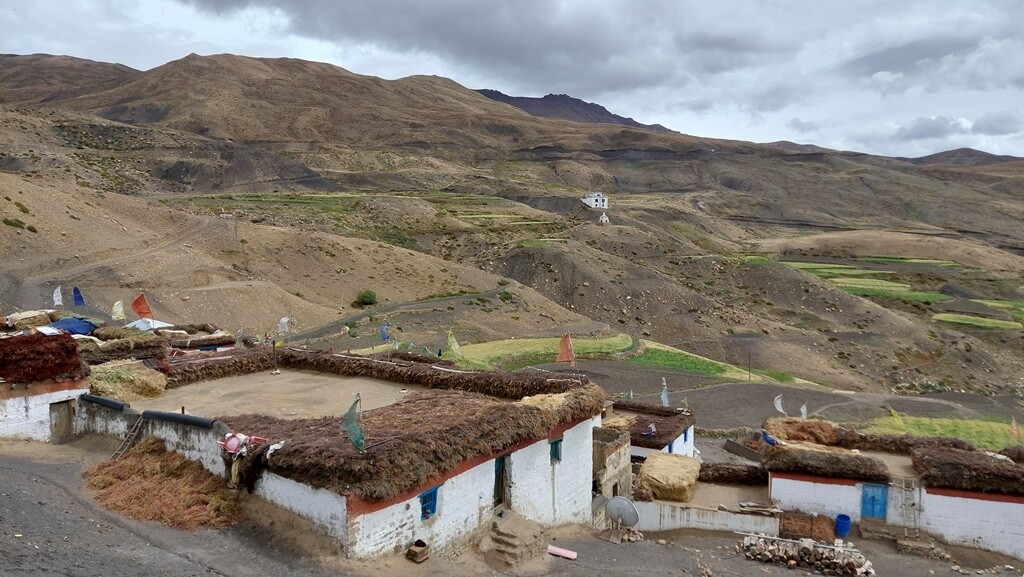 Then it was back to Lahaul for another mountain bike race, the state championships, in which David participated and I practiced on the trails. My partner from Manali, Jogi, picked us up after the race and together we went on a four-day jeep tour through Zanskar – once a trekking route, now also passable and great for motorcycle and mountain bike tours.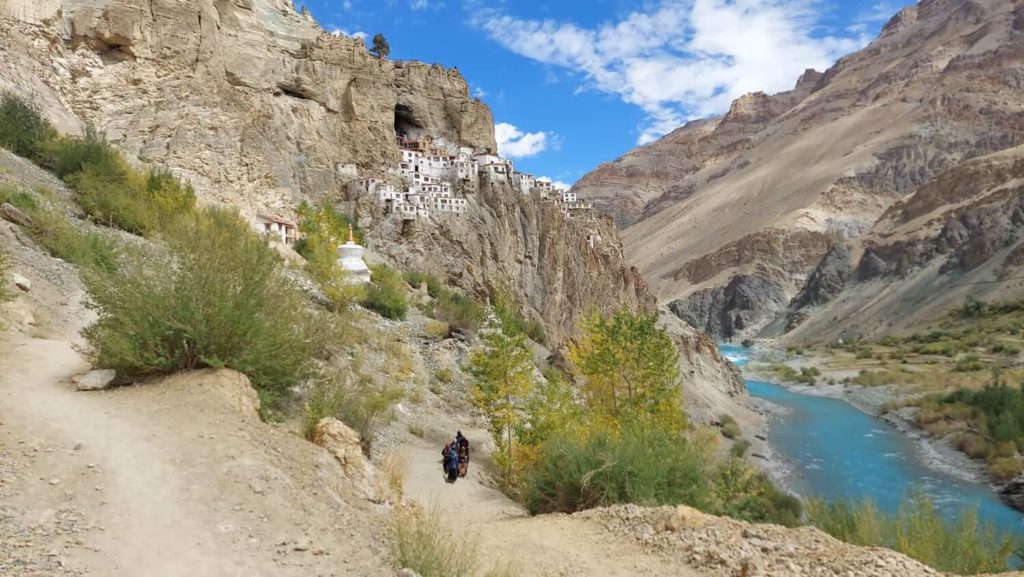 The tour ended in Leh, where a three day mountain bike started for me.
After so much mountain scenery, I was looking forward to my week-long ashram stay in Rishikesh during the Hindu festival of Navratris.
How can you not be satisfied with an everyday life consisting of meditation, yoga, pujas, ceremonies, healthy meals and hikes with my friend Noor?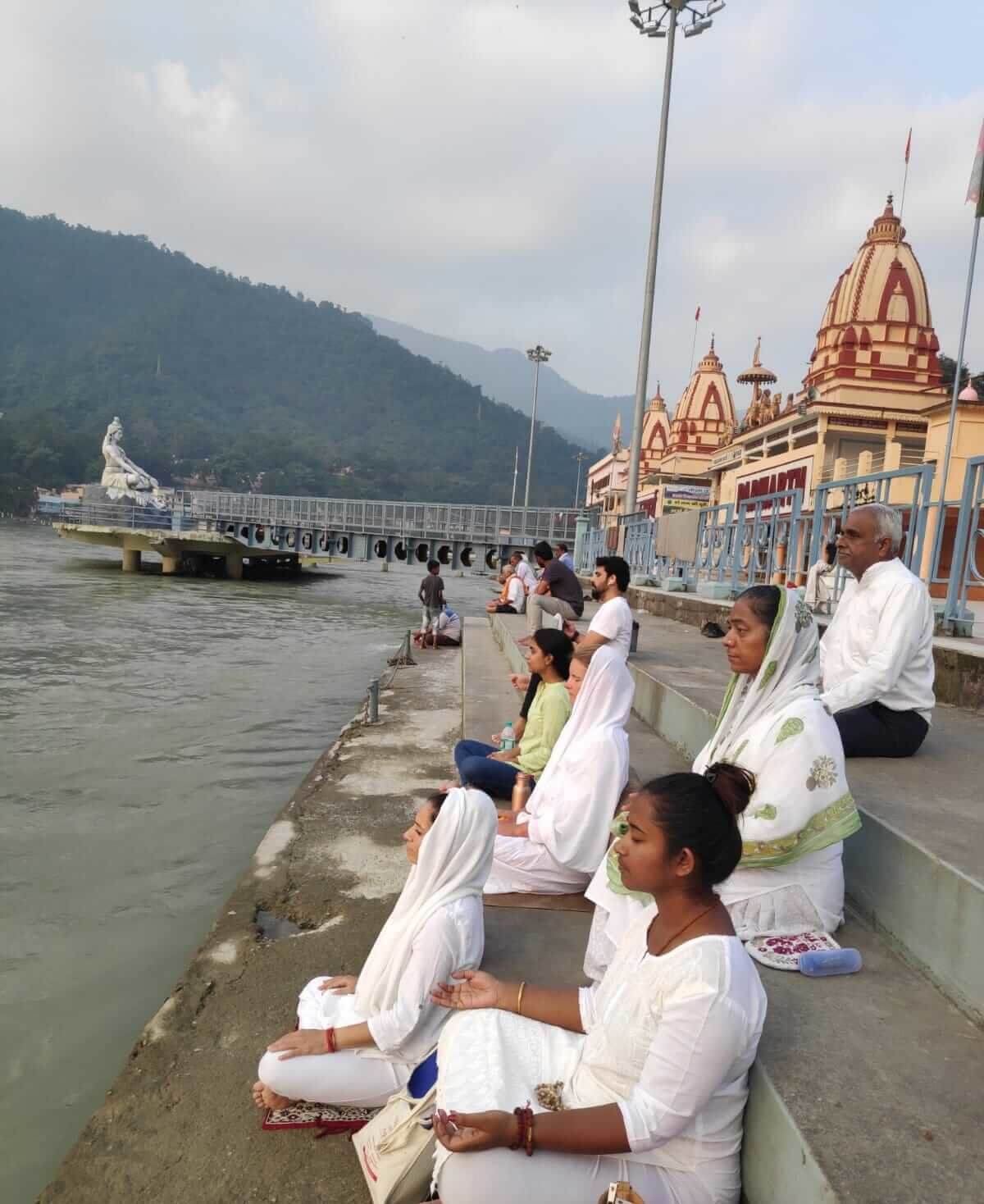 The calm was somewhat disturbed by the sudden announcement that India would reopen international tourism from November 15th ! I had to get used to the thought for a moment.
But before I went back to my desk in Shimla, I got on a Royal Enfield behind my partner from Uttarakhand, Siddhartha, to get to know the mountainous state of Uttarakhand a little better with him.
The next few days should be a colorful adventure consisting of pilgrimages, high seven-thousand-meter peaks, temples, mountain lakes, magnificent views, nice people, thousands of pilgrims and hundreds of kilometers on the motorcycle.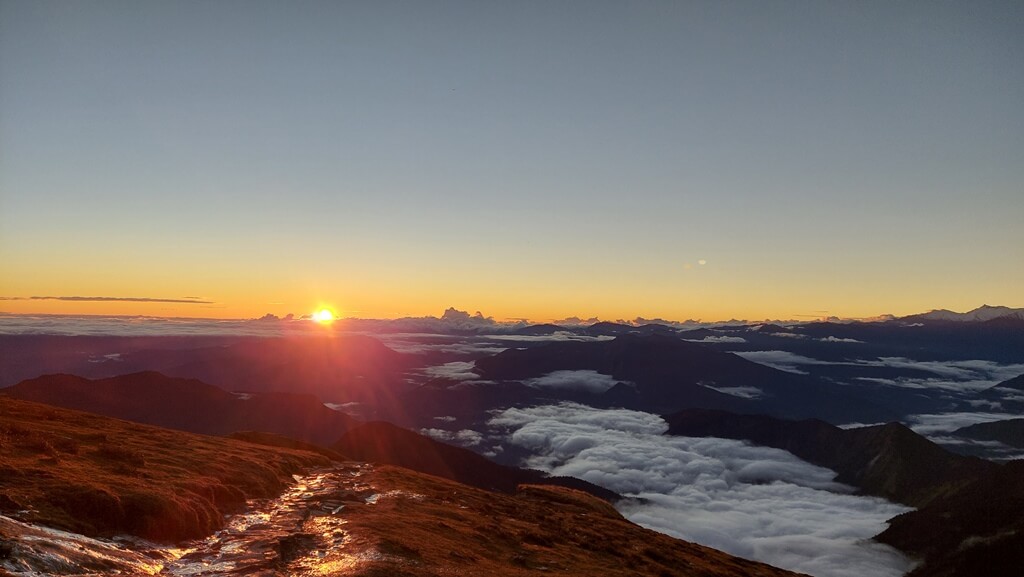 Then it went to the desk to plan the travel calendar 2022 , to develop new trips, to calculate prices and to announce the good news about the opening of India.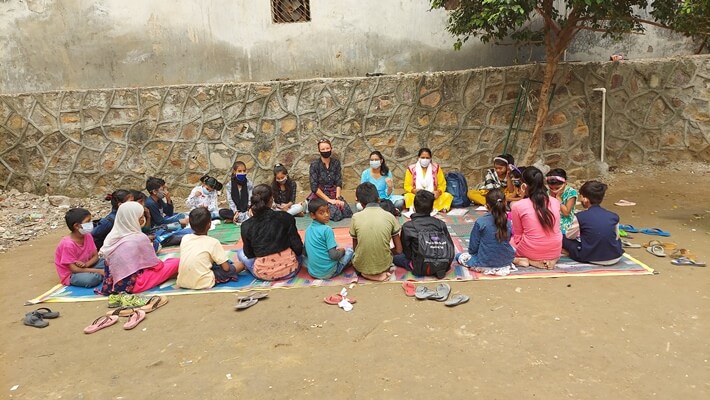 I traditionally celebrated my birthday in November in the Ayurveda Hotel. Then it was time to say goodbye to David again: A short detour to Delhi to visit the Chetna NGO and then on a two-week grand tour through the northeastern states of Meghalaya and Assam with crystal clear rivers, root bridges, caves, indigenous peoples, tea plantations, rhinos, river dolphins and new friends!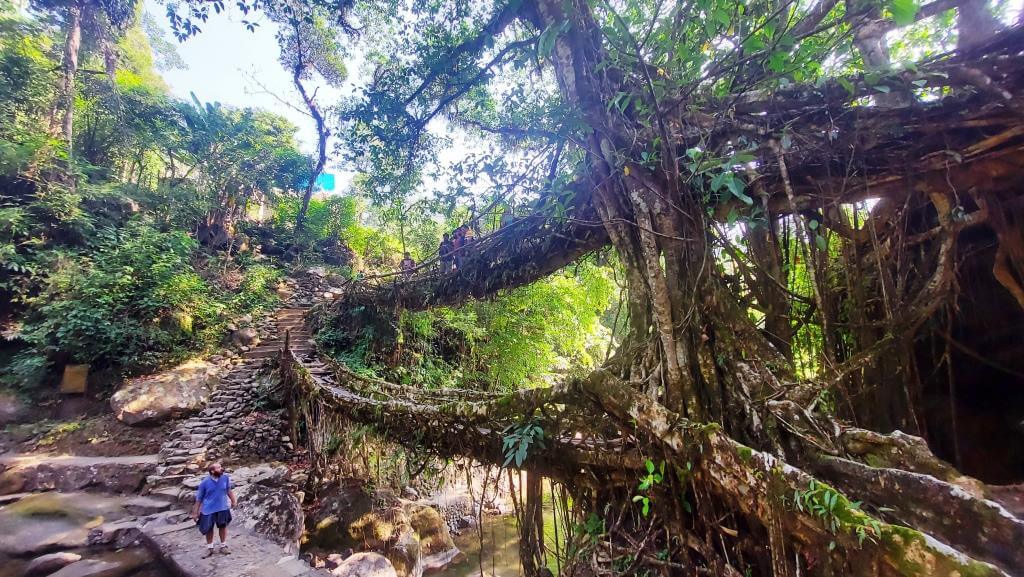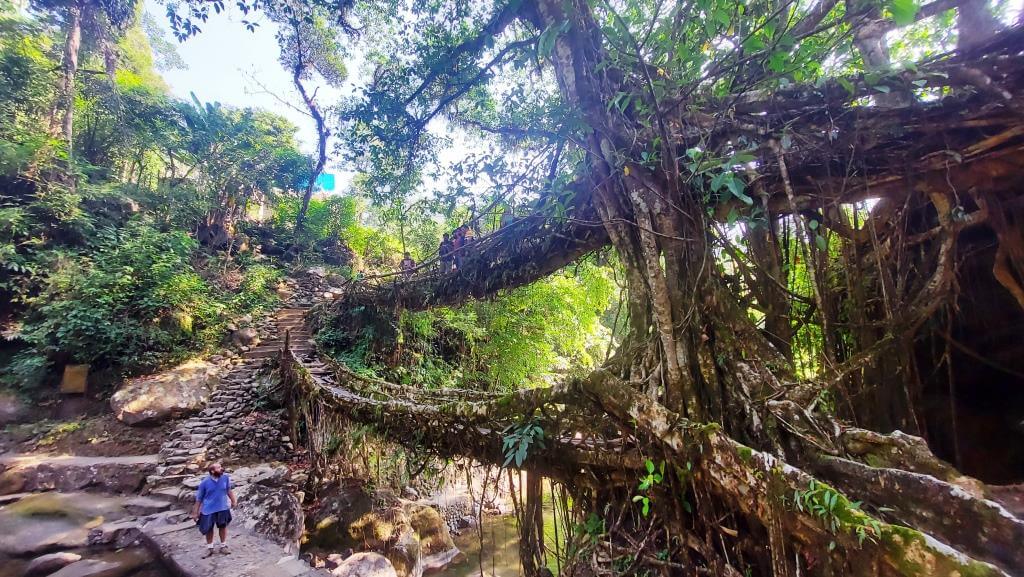 Immediately afterwards we went to the Andamaman Islands with two friends to dive and soak up the sun.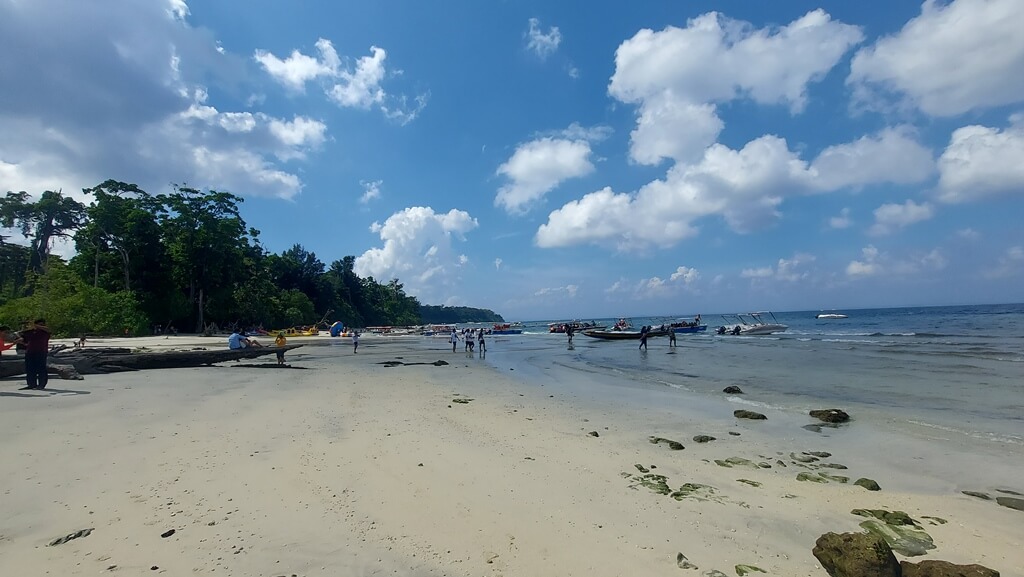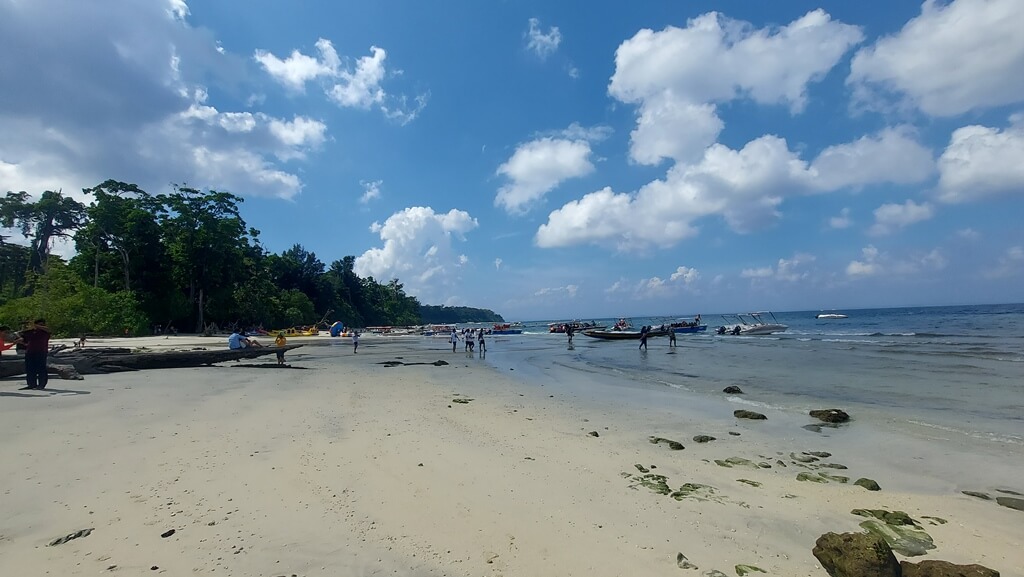 This satisfied my wanderlust and I was looking forward to spending the last 10 days with David before going to Germany.
The Christmas party with the children from Shimla was a nice end to my almost two-year stay in India.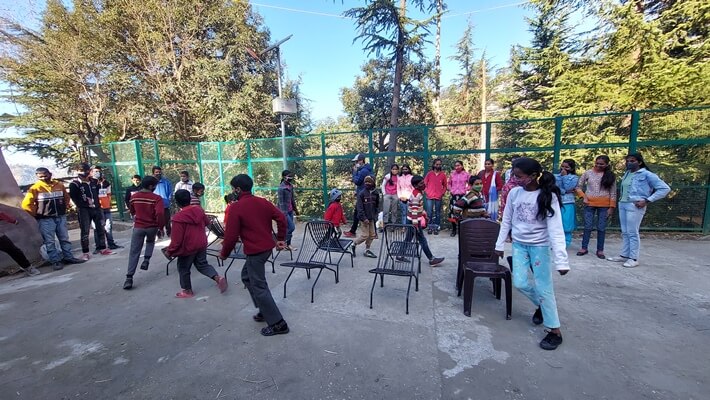 A few days ago I flew to Germany and from here you will know my story.
I wish you from the bottom of my heart a wonderful start into 2022. If you feel like it, take on December 31. At 8:00 am I took part in the live yoga class at the end of the year on YouTube.
Chalo! Travel and I hope that my travels in India will start soon.
Cheers!