Here in India, too, no one from the travel industry expected that the Corona Pandemic would last a full two years and thus paralyze all international tourism.
A trip to India was simply not possible for a whole year and a half, because no tourist visas were issued and all long-term tourist visas were declared invalid.
In addition, of course, there was also the shutdown of international air traffic, only between certain countries were certain airlines allowed to fly under an "Air Bubble Agreement".
Tourism has been allowed again since November 2021 with the issuance of the 30-day online visa (the first 500,000 visas are still free, by the way!), Long-term tourist visas have been issued again since March and the old tourist visas are valid again obtained.
In addition, since March 27th international air traffic has come into force again, although it will certainly be some time before all airlines fly to India again and the price level will therefore fall somewhat.
Many of my Indian colleagues are looking forward to the arrival of international guests. Hotel owners, vehicle operators, trekking operators, activity providers and restaurant managers have all barely survived the past two years. Be it through a job in another industry, through the support of friends and family or through the rapidly growing domestic tourism.
But anyone who believed that the lifted restrictions would really get going again was wrong.
Although you hardly feel anything from Corona within India, except that maybe one or the other dirty fabric mask is hanging under your chin, the uncertainty still seems to be in the bones of future foreign tourists.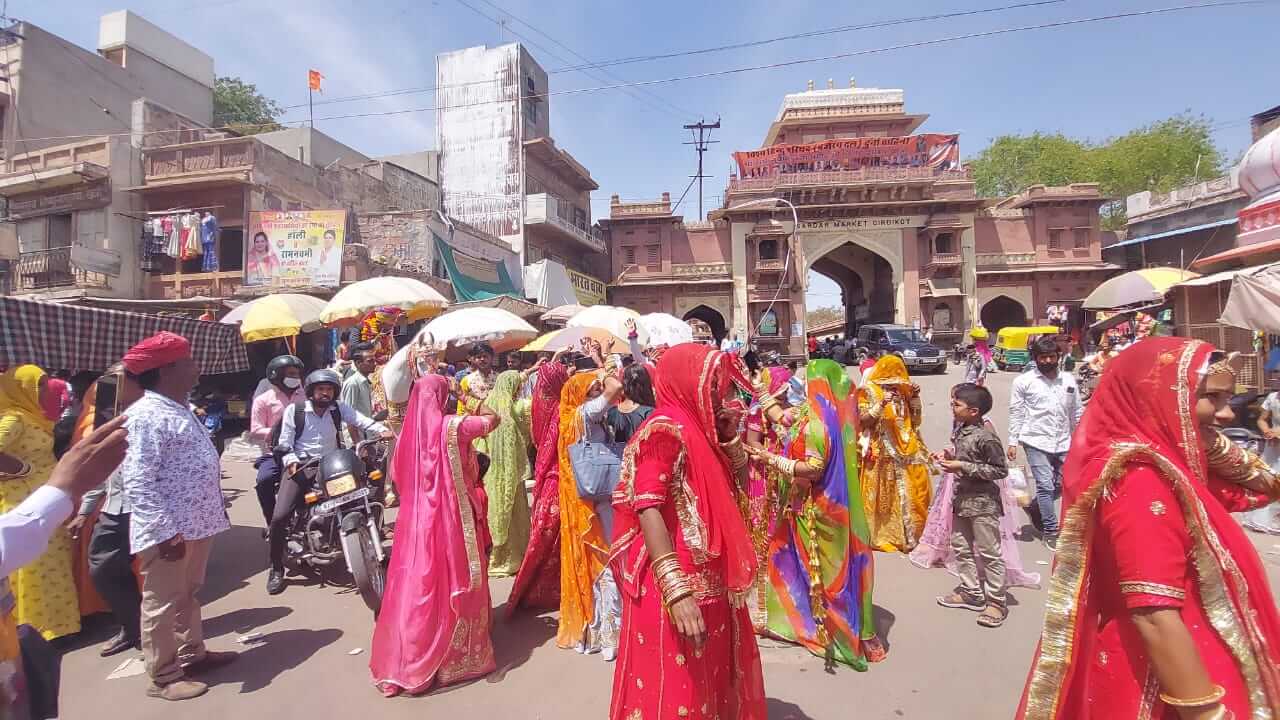 Especially for us Germans, entry is still made more difficult by the necessary negative PCR test before the trip. Tourists from over 100 countries are allowed to enter India with proof of full vaccination. But not us Germans.
Since Germany does not allow Indians to enter the country untested, India counters.
With so many (harmless) corona cases in Germany, such a test naturally carries a great risk! Especially since many tests show a positive result long after a corona disease.
So let's hope that we will soon be spared this test. Only then will group organizers dare to offer trips again.
Otherwise, the only option left is travel sickness/cancellation insurance with Corona protection.
In addition to the negative PCR test result (or proof of full vaccination for all Austrians and Swiss and many other nationalities), the AirSuvidha app form must also be filled out. In principle, an uncomplicated form in which a PDF of the passport and negative test result must be uploaded, as well as information on the flight, as well as an Indian address and contact numbers.
Then nothing stands in the way of entering India – and once you are in the country, you can enjoy India to the fullest.
Compared to the "before Corona time", there are significantly fewer foreign tourists. As a western traveler you are now almost something special in India. It almost feels like it was 30 years ago, when the security at the small Jodhpur airport wants to take a picture with you, you are sitting on the train and the Indians sitting around you are sharing your food with you, or small children are amazed for the first time by "white skin" and " touch golden hair.
Especially the people in the tourism industry meet you with great joy and friendliness. Most of the time you are the first guest and as such you will be duly cared for.
It is a great pleasure to travel in this warm-hearted India. The tourist infrastructure is surprisingly well intact. All hotels are open, all activities are carried out, almost all restaurants and cafes can offer their full menu. Not least because domestic tourism has continued to increase. Many more Indians are now traveling within their own borders.
The only waiver are the audio guides in the historical monuments. But you can get over that quickly if you are led through the walls by a knowledgeable guide instead.
If you mention Corona, two things happen. Either you are looked at with irritation and you are told that Corona no longer exists, or you are told about the difficult times and financial losses.
As a traveller, you are all the happier if you can ensure that tourism gets going again and that people are given back their income.