Baingan Ki Lonje is a simple and very flavourful aubergine preparation which I will prepare now more often. A caramelized Onion paste is smeared on the halved aubergines and fried.
Uttar Pradesh is a large state in north India, fairly poor and dominated by agriculture.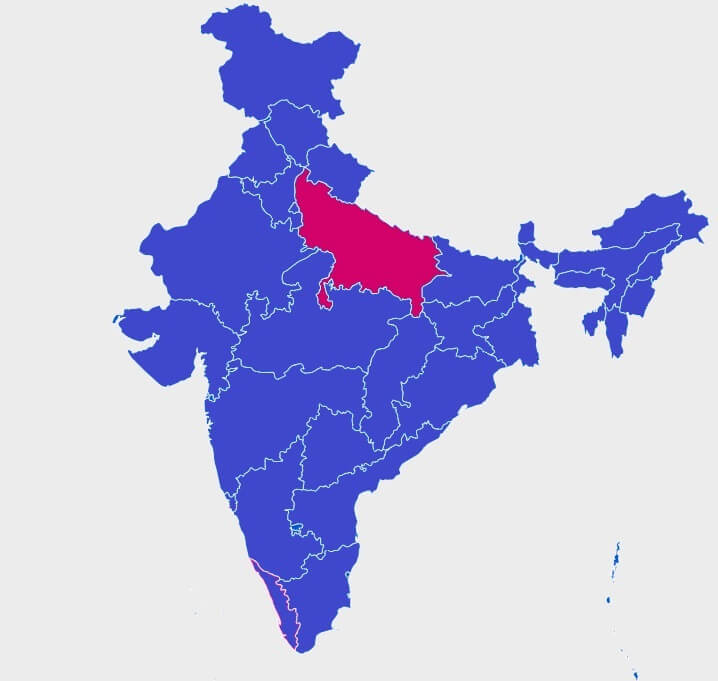 You might know it from the beautiful Taj Mahal in Agra or the famous Varanasi- the most famous and ancient Hindu Pilgrimage town at the banks of the river Ganga. These 2 places are 14 hours apart by train (650 km), so you can imagine, how big the state is. Earlier Uttar Pradesh seemed to have been the place of cultural, religious, historical and educational happening with all the palaces, temples, universities, unfortunately things are quite different now.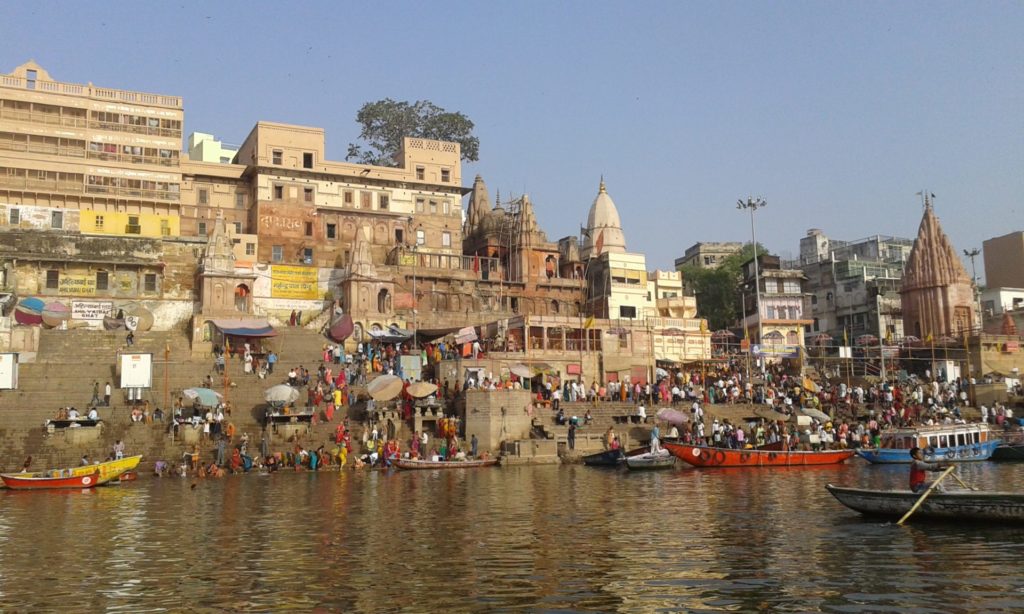 Often Uttar Pradesh can resemble the typical picture we have of India: Poverty, rural and simple lifestyle, hectic cities, some temples and forts, unequal rights for women. But of course, Uttar Pradesh is so much more than this one-sided viewpoint delivers! Already the ceremonies at the Ganga or the sunset above the Taj Mahal are worth a visit.
Recipe for Baingan ki Lonje