Oh my, my first real failure in this project. While the bean preparation with the sesame paste was ok, the Tel Roti didn´t turn out right for sure.
But let´s start in the right order:
Firstly, Sikkim is a Himalayan State in the east highly influenced by Nepal (people here speak even Nepalese). The kitchen is not only influenced by Nepal, but apparently also quite meat-based.
Typical dishes either consists of animal products, products not available to me, fermented products or were similar to the Ladakh Cuisine (Momos and Noodle Soups).
The only typical dish which seems fairly easy to prepare was this String Bean Achar with the Sel Roti.
Even before starting, I was doubtful about the dish: 1) Achar is a pickle, so good that be good enough as a meal? 2) Sel Roti are fried and Sweet, how could they go along with the pickled beans?
Well, I still don`t know and maybe my Sikkim friends can help me out here? Is the combination, right? Do you enjoy it and how should it taste like?
The beans really turned out ok, like beans with Tahini, quite simple. But the Sel Roti was way too oily and hard… what did I do wrong? Back to the point where I am not a friend of deep-frying ?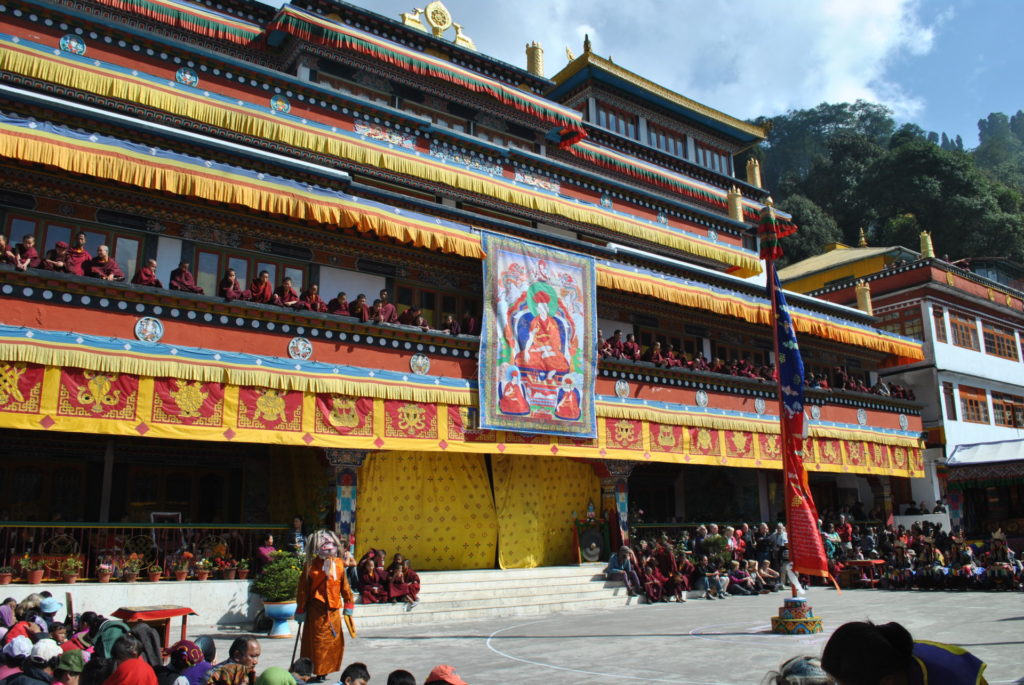 Conclusion: I have to go to Sikkim, not only to taste some authentic food, but especially for visiting this beautiful mountain state. On my to-do list: the Goechala Trek to view the Kachenjunga.
Recipe for Shimi Ka Achar
Recipe for Sel Roti