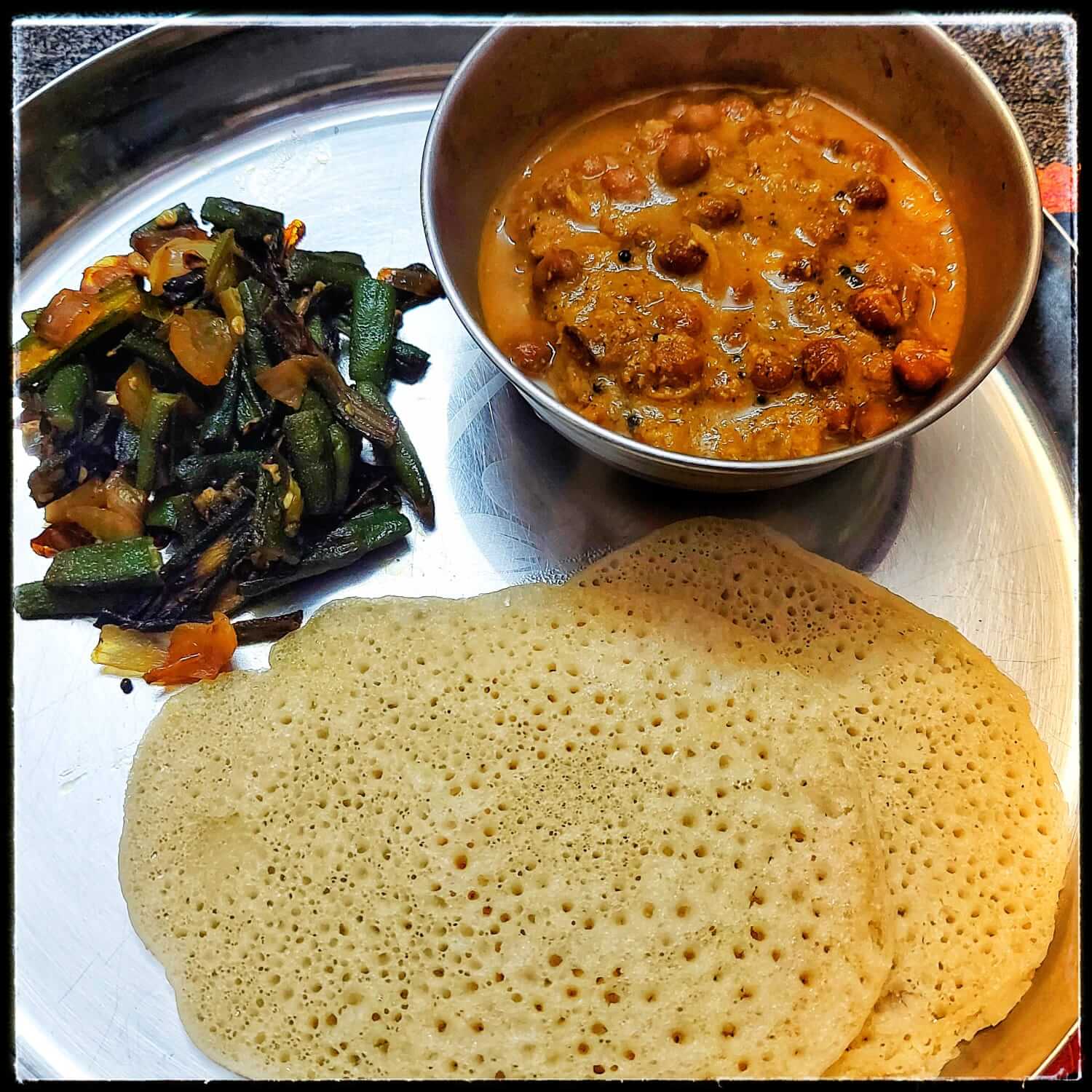 Kerala and it´s cuisine I also know fairly well. I visited this beautiful state in the south of India on various trips, stayed there last winter for 3 months during a training as an Ayurveda Lifestyle consultant and have really good friends there (who are also great cooks).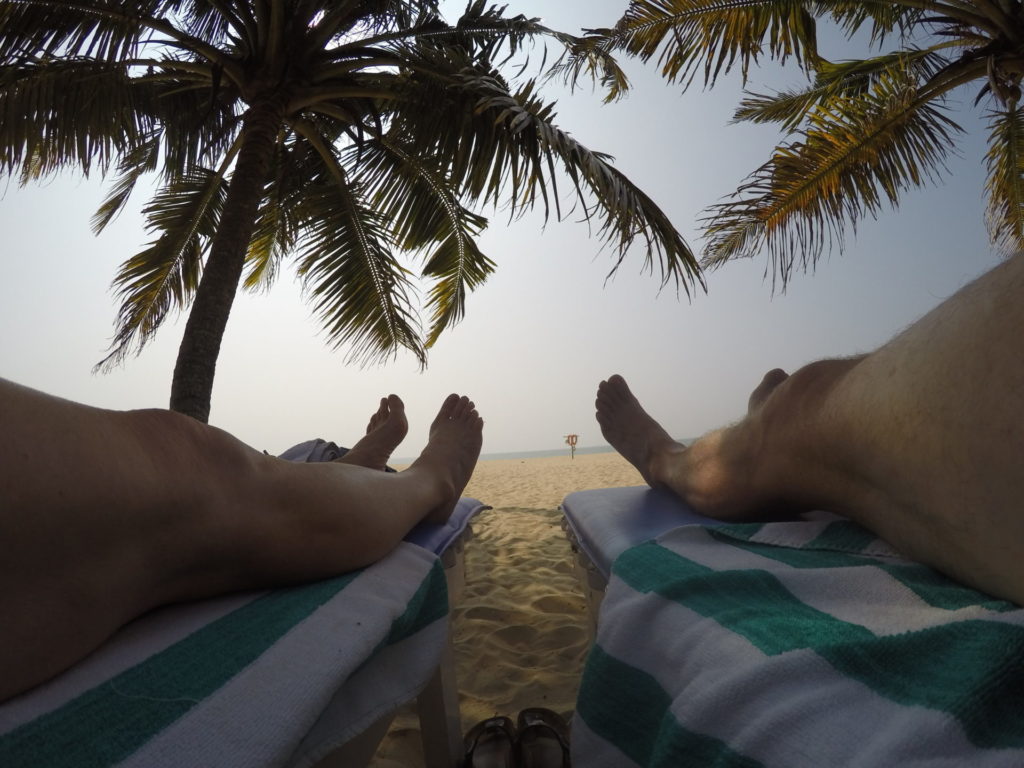 My friend Sujith suggested me to prepare Avial, a Keralan mix vegetable dish. But I decided to prepare one of my favourite Keralan dishes: Kadala Curry (Black chickpeas) in a tasty coconut gravy with fluffy Appams (breads made out of rice) and some fried ladyfingers.
Since I don´t owe a special Appam Pan, I used a regular pan. Normally an Appam should be thin at the outside and a little thicker in the middle. If you want to cook Kerala dishes you need a whole cupboard full of special cooking devices to create all the delicious Kerala preparation, such as Puttu, Idli, Idiyappam or Appam.
For me the perfect Keralan meal. I have many other Keralan favourites such as Dosha or Idli with Sambhar and coconut chutney, the festive meal could Sadhya which can consist of up to 27 vegetarian dishes and is served on a banana leave, Tapioca or Kerala Parotha with some nice curry.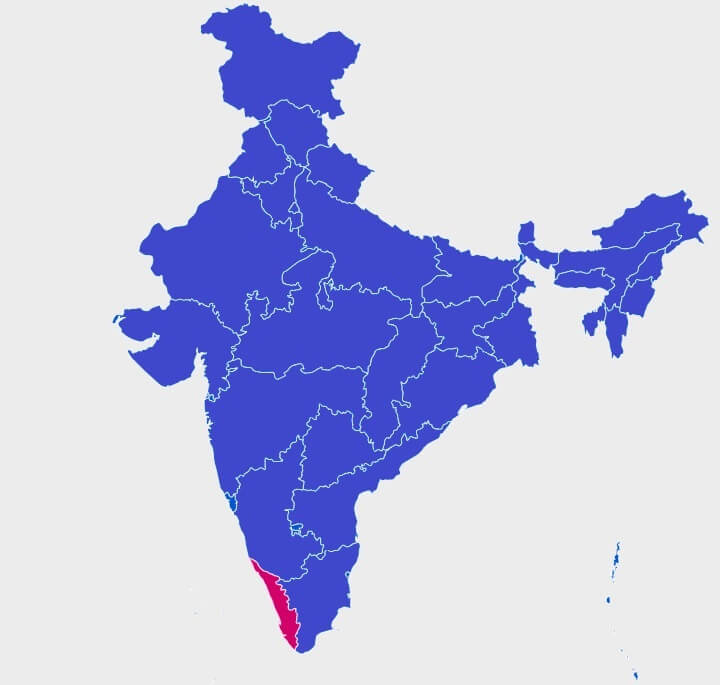 Kerala has it all: Ocean, backwaters, nice small towns and villages, fruit, tea and spice plantations, mountains, national parks with wild elephants, Ayurveda and Yoga Resorts and Clinics and beautiful people.
Recipe for Kadala Curry
Recipe for Vendakka Mezhukkupuratti
Recipe for Appam