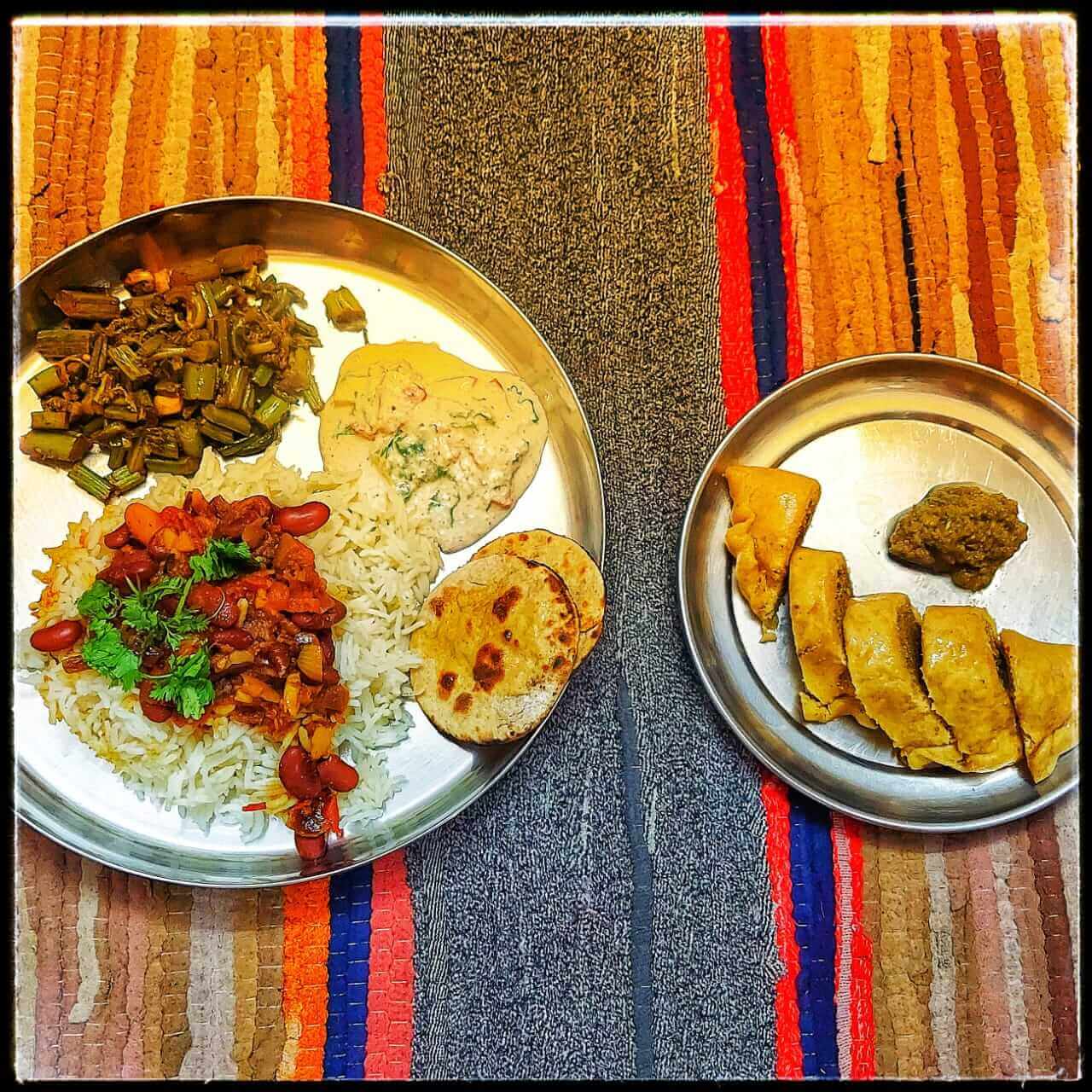 It is Himachal Day. I mean- not officially of course, but for me today in terms of my cooking project.
And since I am basically half Himachali (Having spent 11 years here) and definitely full Himachali by heart, I of course had to make todays cooking a special effort, putting all my expertise into our Himachal Dinner. And that is way I basically made 3 different meals today hihi.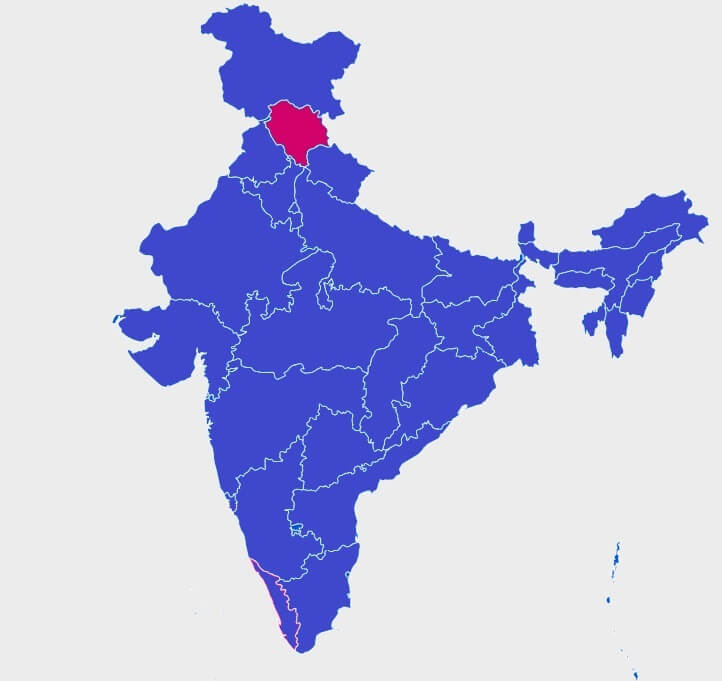 If you google "Special Himachal Food", Siddu will show up almost always first. It is a steamed wheat -yeast dumpling filled with a paste made of poppyseeds, nuts (often walnuts) and spices and served with ghee and some green chutney mainly during festivals. I really like Siddu and it reminds me of a dish from my Childhood called "Hefekloß" (Yeast Dumpling) which I used to eat with some Sweet Cherry Soup or Blueberries.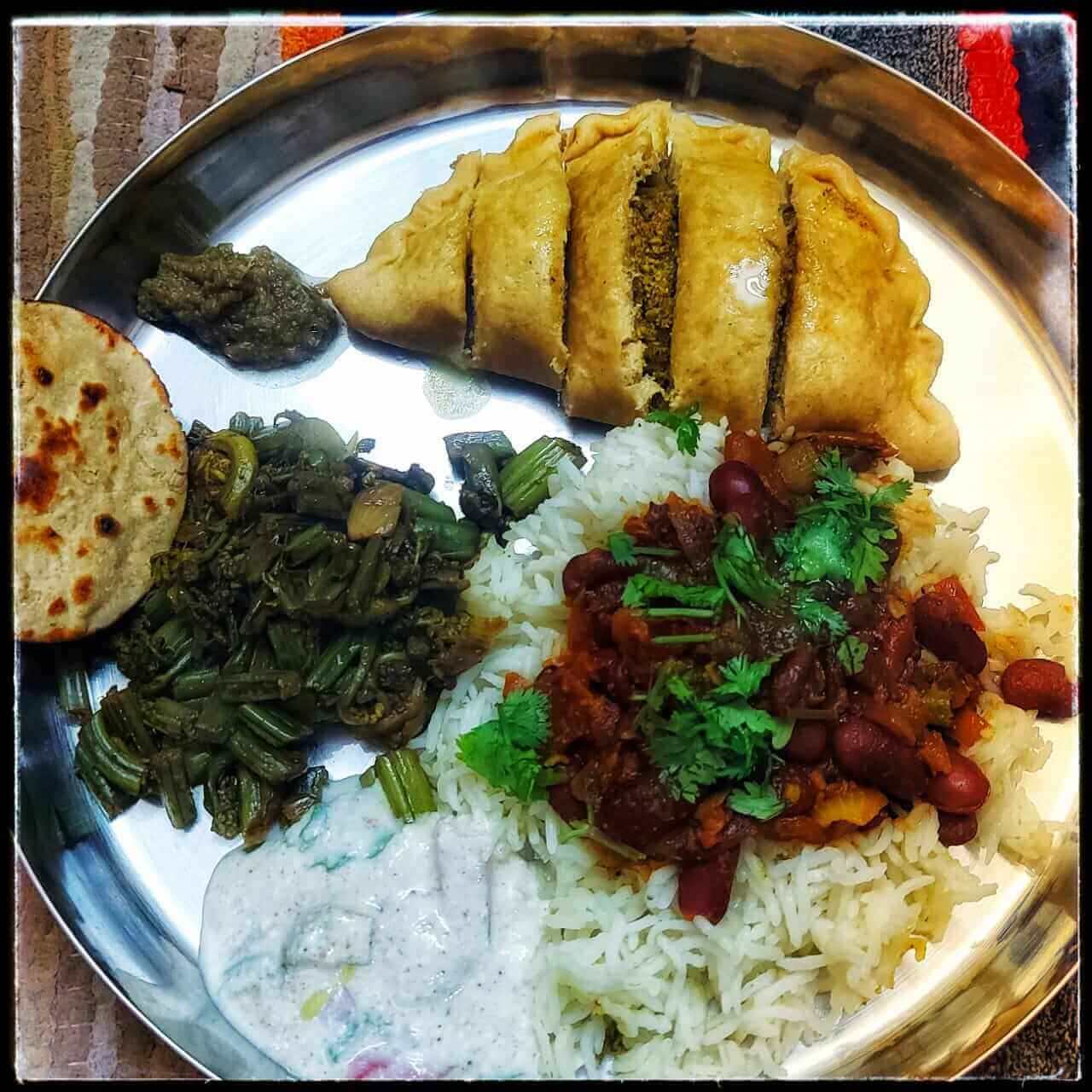 Although Siddu is a truly authentic Himachal Dish, it is not eaten so often. Therefore, I think the true Number 1 in Himachal Pradesh (Land of the Snowy Slopes) is Rajma Chawal. Rajma Chawal is a Kidney bean Curry with Rice and not only eaten on a daily bases (especially in winter times), but is also everyone's favourite here.
Here in the mountains, it is also very common to still utilize the surrounding nature and people live somewhat self-sufficient (depending on which part in Himachal Pradesh there live). According to the season, they pick all type of wild vegetables, berries and mushroom.
Once my friend Ashok took me on a small walk through the mountains and showed me all the wild eatable plants. I was surprised that almost every wild plant was basically eatable.
Right now, it is the season for a wild eatable fern called Lingri. The fern is very tasty and reminds me a bit of the taste of mushroom. The green dish on the plate is the preparation of it.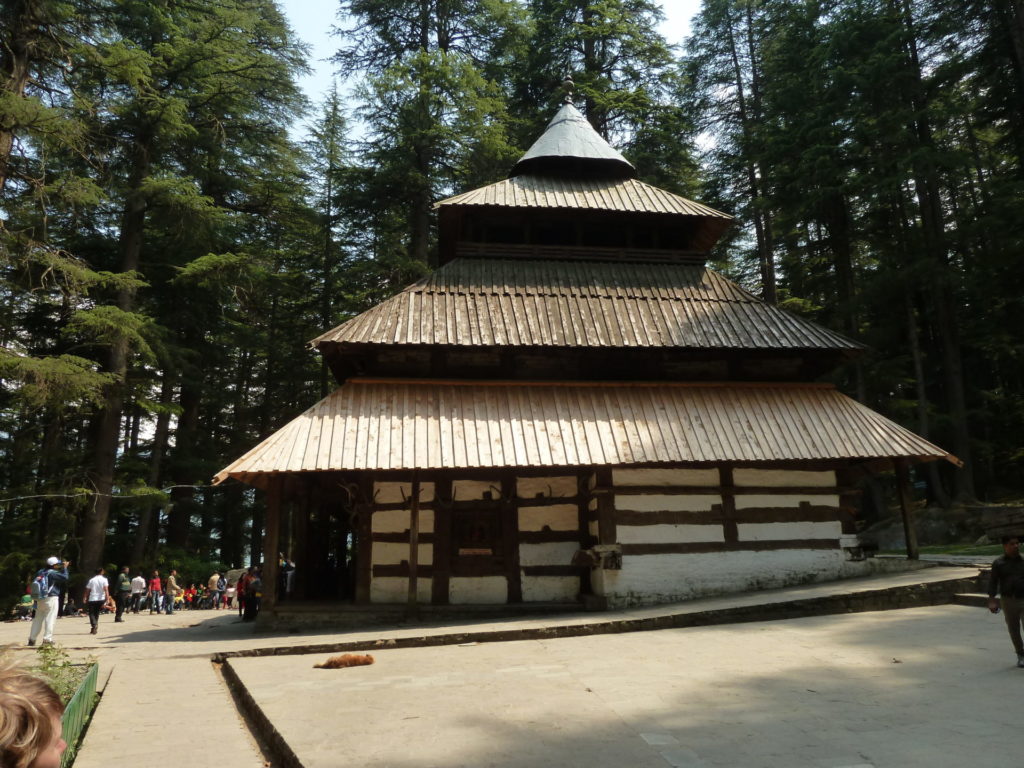 I love Himachal Pradesh so much- in all its facets and are very happy here. According to me, everyone who comes to visit India also should visit this beautiful mountain state in the north for some trekking, mountain biking, nature and peace.
Recipe for Siddu
Recipe for Rajma Chawal
Recipe for Lingri
Recipe for Raita
Recipe for Mint Coriander Chutney