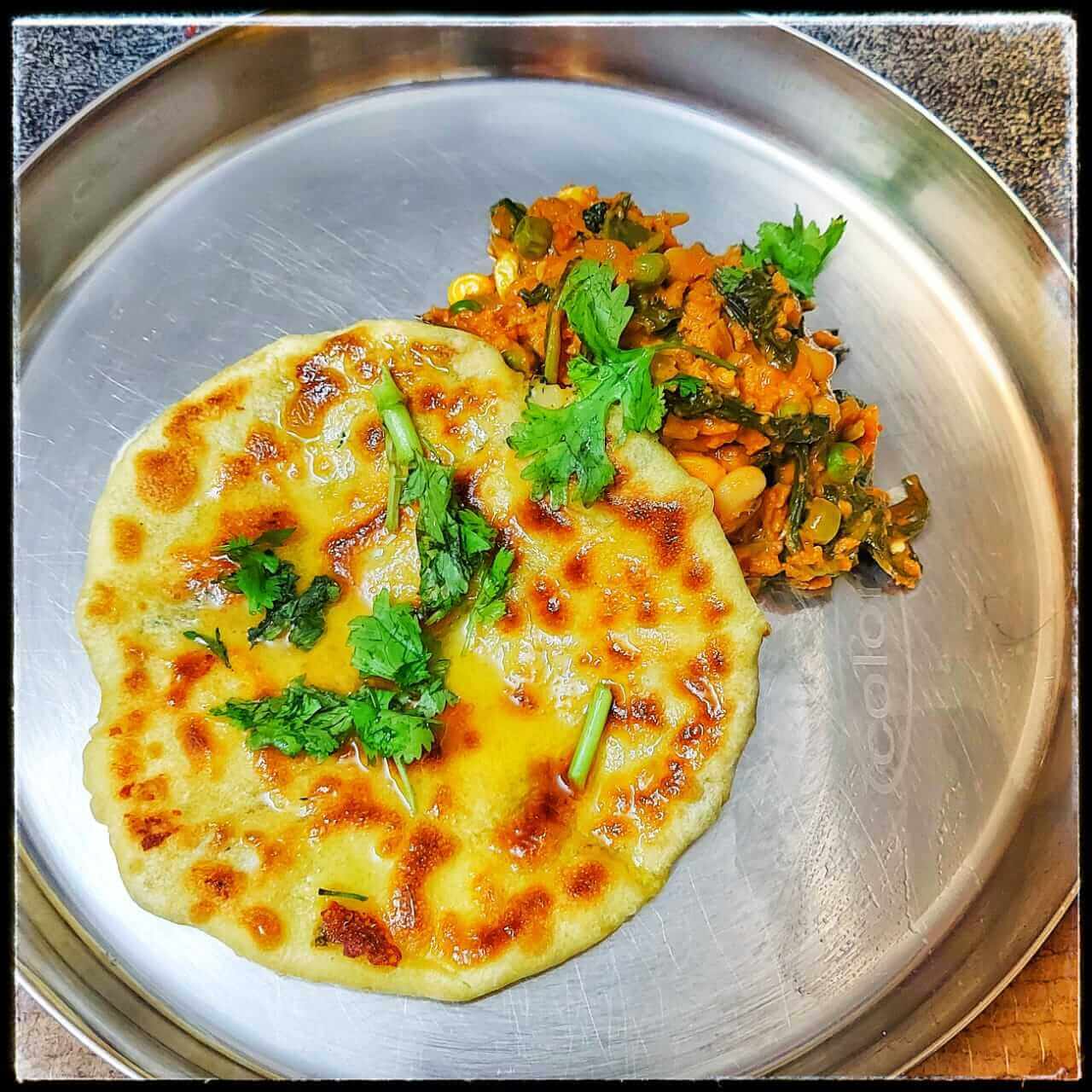 These 2 island groups at the junction of the Golf of Bengal and the Andaman Sea and consist of 572 Islands out of which 38 are inhabitant. Despite being geographically locates much closer to Indonesia, Thailand and Myanmar, the Islands belong to India.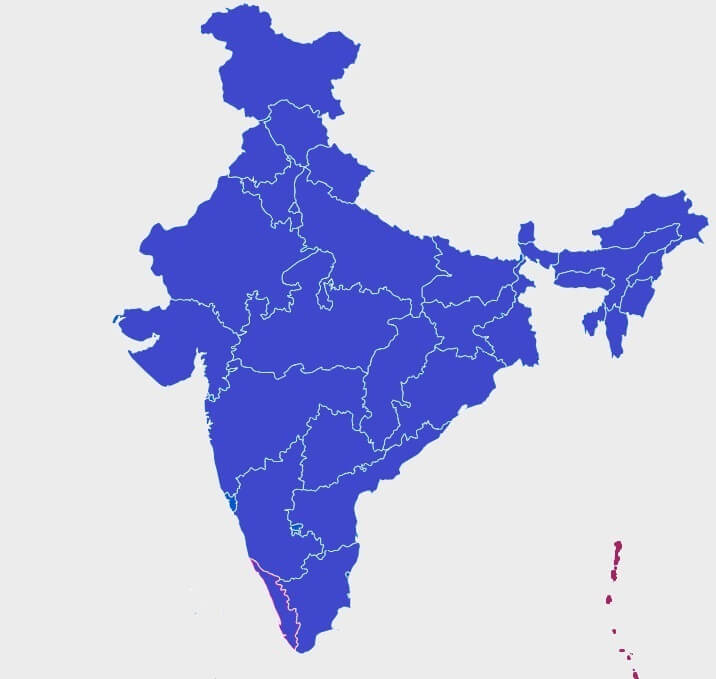 They are home to the Sentinelese, a tribal community which lives pretty much secluded from the rest of the civilized world. In 2004, when the tsunami happened, they could sense the disturbance and warned each other through oral messaging.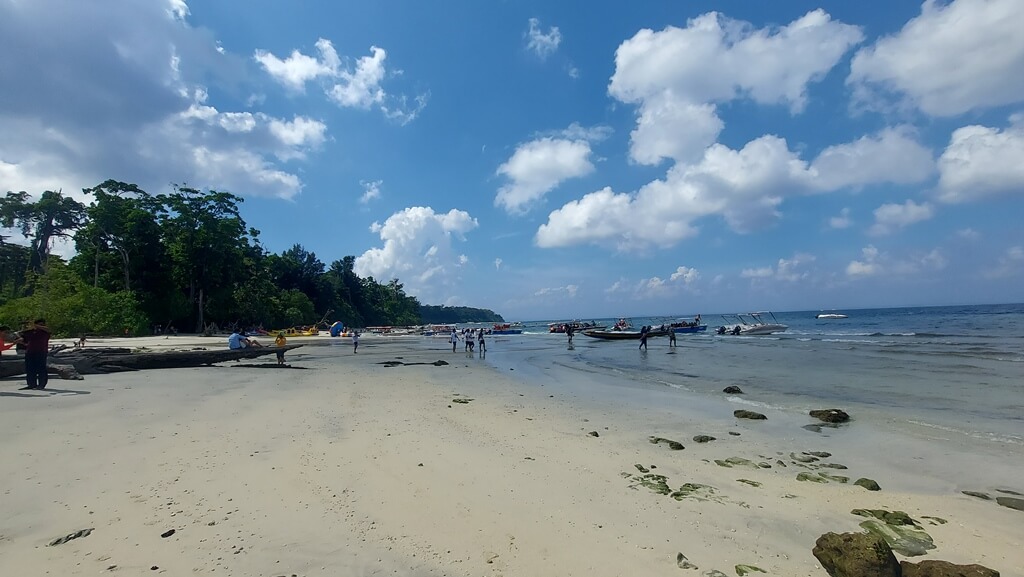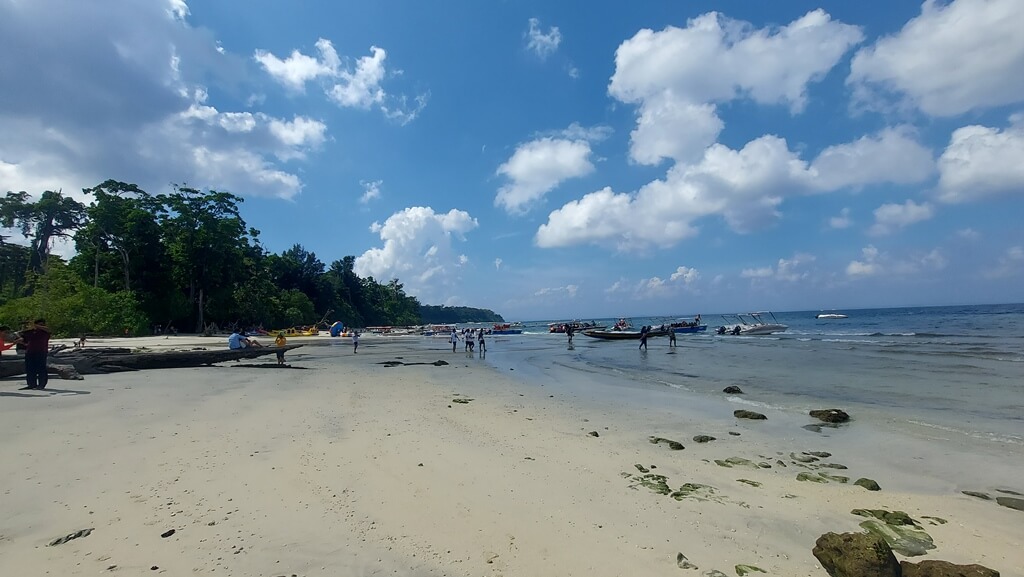 The Andaman Islands are a tourist paradise where seafood is the main staple. The kitchen is highly influenced by West Bengal, Punjab and Andhra Pradesh.
Therefore it should be not surprising, that one of the popular dishes on the Islands is Amritsari Kulcha! Another dish I prepared is Chilli Curry. Apparently very popular among tourists. It resembles a combination of Thai Curry and Chili con Carne with Indian Masalas. I made a vegetarian version with soya granules and add some more vegetables. It was very yummy, but I have honestly no clue, whether this kind of dish is really been eating on the islands.
Recipe for Amritsari Kulcha
Recipe for Chilli Curry