When I was doing the research for the state specific famous dishes, I gained some huge respect for some of the recipes, which looked quite difficult to prepare.
One of the dishes is Khandvi, a famous Snack from Gujarat.
This dish seemed to be difficult, not too much because of the ingredients, but rather because of the ability to bring it in the right consistency to shape it properly.
Even the author Dassana warned in her Blog "Dassana´s Veg Recipes", that the rolling would be the biggest task.
I have never tried this dish before, so I had also no idea how it should taste like and honestly: the short list of ingredients didn´t increase my excitement for the dish. How could Chickpea Flour, Buttermilk and a few spices make a tasty snack?
But honestly, that is the beauty of my project. I was kind of forced to challenge myself to prepare the dish and had then the chance to taste it.
Two things happened:
I managed to kind of roll at least a few Khandvis. The consistency seemed to be right, but my spreading was probably a bit too thick. 3 rolls happened and made a good photo haha.
I was really amazed by the very tasty snack. It tasted super light and fresh and especially the topping with fried mustard seeds and curry leaves and the filing with grated coconut and fresh coriander made it very interesting and delicious.
In Gujarat people are quite religious and it is also the home of the very spiritual Jain Community, which doesn't want to harm any living being.
Therefore, not only alcohol is banned, but the people also avoid garlic and onion, which are considered to be rajasic in nature. Rajasic means, that it can make you over active and excited and will disturb the mind for meditation.
To bring anyway some taste in their dishes, Gujaratis like to combine the tastes sour (Khatta) and sweet (Meetha) in their savoury dishes. I liked the Khatti Meetha Dal, although I definitely also found a lot of "tez", hotness, in the tasty lentil dish.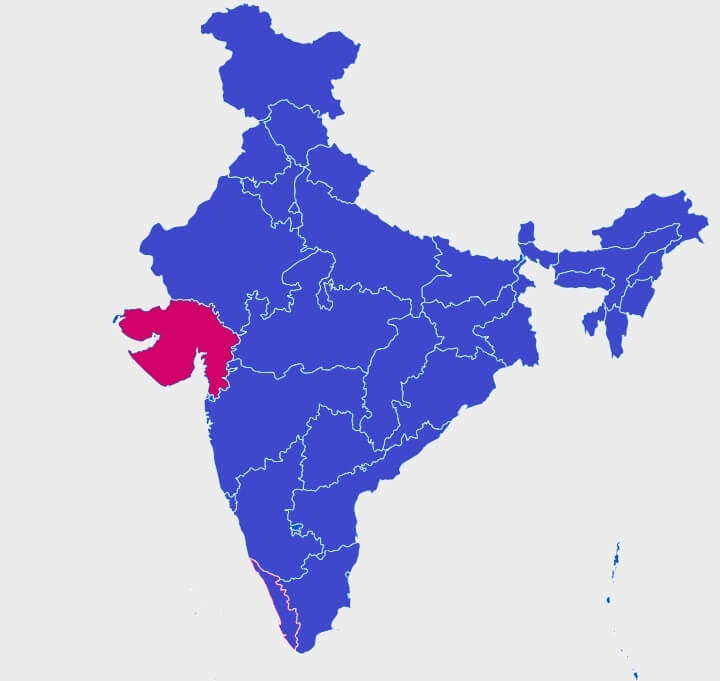 Gujarat is definitely on my list, I want to visit the Gir National Park to see the only Indian lions, I want to visit the dry-wet area Kuch, which is ethnological and ecological very interesting, I want to climb the 3000 stairs up to a Jain Temple Complex in Palitana, visit the Sun Temple, see the Dances during the Navatri Festival and visit Dwarka, the ancient Kingdom of Lord Krishna.
Recipe for Khandvi
Recipe for Khatti Meethi Dal