Sitting on a bike and exploring the world – in my opinion, cycling offers the best opportunities to get to know the country and it's people. You travel more slowly, are not separated from the outside world by a glass window, and you also use small roads, away from the main roads and highways. In this way, you not only get to know the cultural life of the locals much better, but also experience the nature and landscapes of a country and are also in healthy motion!
In addition, you are still fast enough to get ahead and get to know as much of the region as possible – just perfect!
India is also a great country to travel by bike.
There are several interesting bike routes throughout India, that are completely different from each other and appeal to very different interests. For example, there are sporty bike trips in the Himalayan region, where you can really challenge yourself physically. There are the tranquil cultural bike trips in Rajasthan and Kerala to get to know the country and its people and to be really close to all of it and then there are the bike trips in the touristically still very undeveloped regions of the north-eastern states – something for real adventurers!
In the following I will briefly introduce the various bike tours in India:
A nine-day bike ride on one of the world's tallest roads. A total of 5 passes are crossed on the Manali-Leh Highway – 2 of which are over 5000 meters high. Those who have made it to Leh can then really push themselves again and ride up to the 5600 meter high Kardung La Pass – one of the highest passable passes in the world.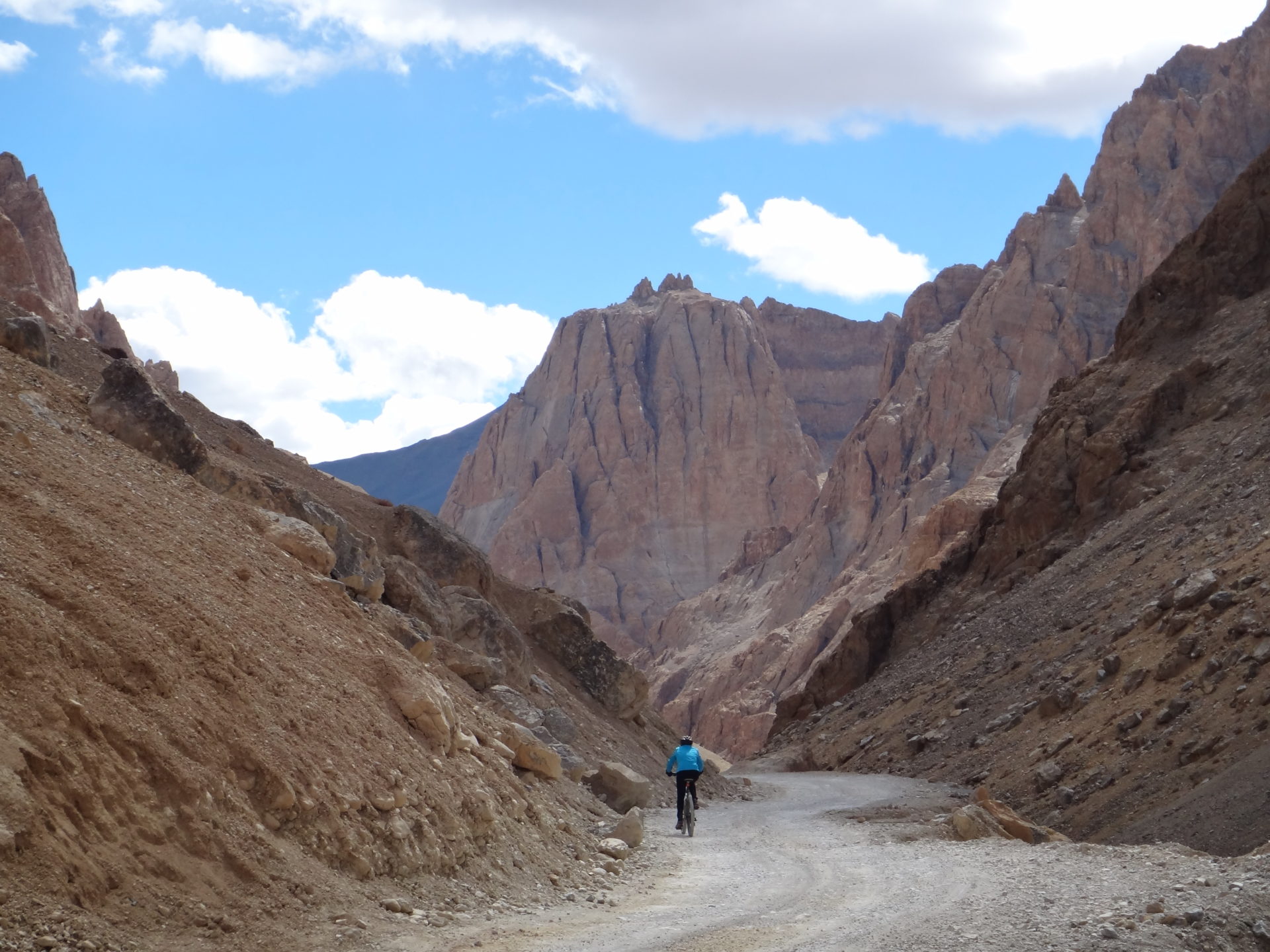 The landscape throughout the tour is spectacular – high, snow-capped peaks, rough mountain landscapes, various rock formations, raging rivers. For most of the route, one is far away from any civilization and after Keylong only meets human settlements in the Buddhist-influenced Ladakh – here there are small tranquil villages, Buddhist monasteries, yaks and many monks!
A cycling trip for athletes, mountain lovers and those interested in Buddhist/Tibetan culture.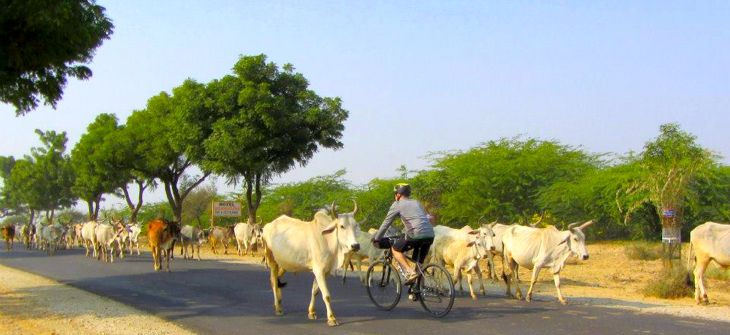 When you think of India, you imagine women in colorful robes, old castles and castles, rambuntious markets, many people and the desert with their camels – all pictures of Rajasthan, the largest state in India.
The desert city has everything one imagines about India. Of course, you get to know the region particularly intensively by bicycle. In 14 days we explore the cities of Jaipur and Jodhpur by bike sightseeing, cycle through the desert and over the Aravali mountains, sleep in old heritage palaces and visit local sheppard men. At the very end, of course, the visit to the Taj Mahal in Agra is not to be missed.
A cycling trip for culture lovers and sports enthusiasts who love to be close to the action and want to experience India up close.
One of the most beautiful cycling trips in India with a maximum of variety and as an entry point for a first trip to India very well suited.
It is a combination of lighter and more demanding cycling days along the coast of Kerala and across the Western Ghats.
On this tour you will not only get to know the authentic life of the South Indians, but will also cycle through tea and spice plantations and take a hike in the national park to spot elephants. The two-week tour also includes a houseboat tour through the backwaters' canal system, a beach resort stay, yoga classes and cooking classes.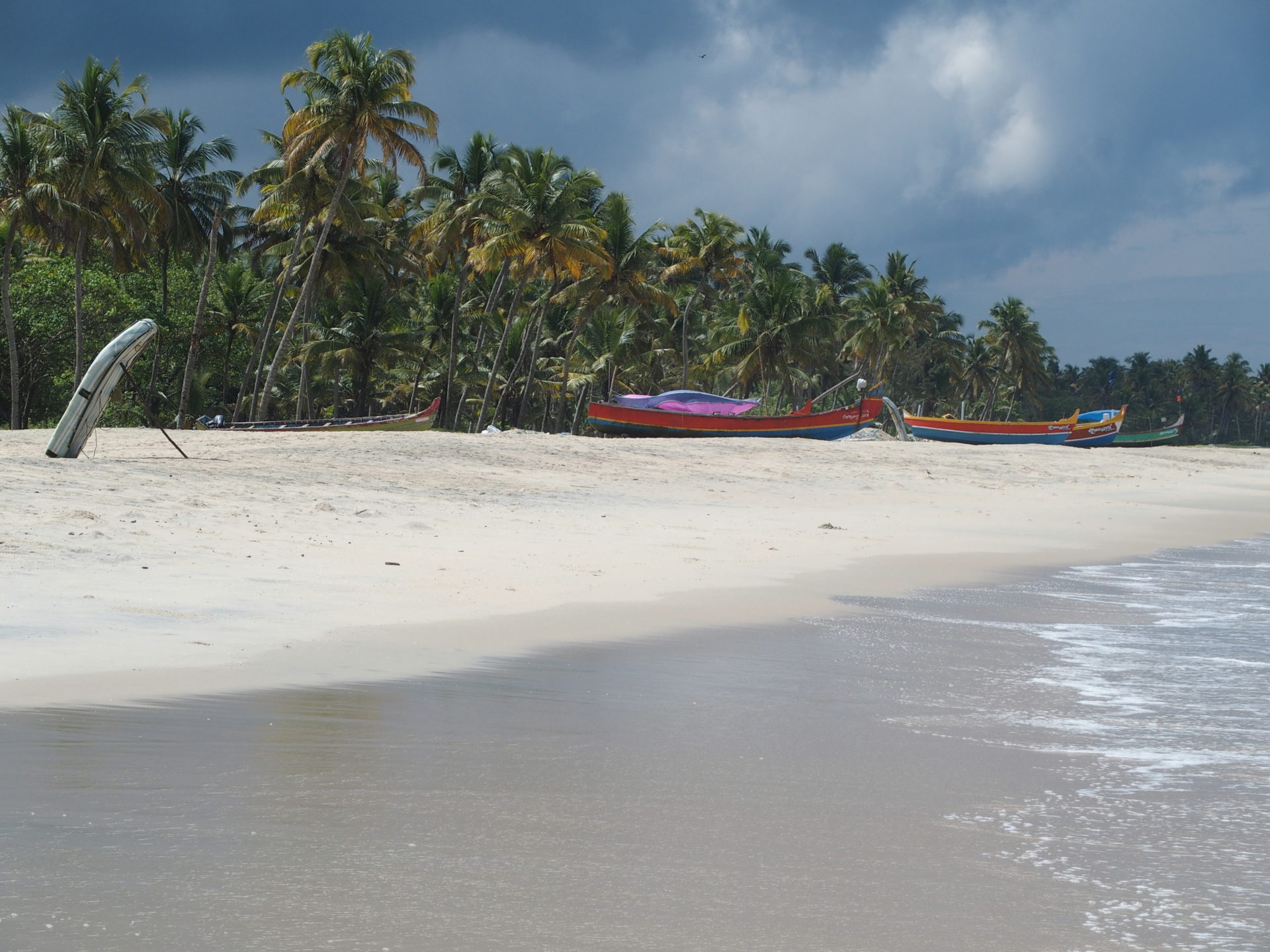 This bike tour is a colourful mix filled with various activities, good food and beautiful day time.
A cycling trip for those who love to be active, to experience diversity and to get in touch with the inhabitants of the country.
And if you can`t decide for any Region, because you are interested of all of them, check out our 3 Weeks Across India Bike Tour. A combination of Bike Tours in the Himalaya, Rajasthan and Kerala.
The seven states in northeastern India at the Brahmaputra are still very undeveloped in terms of tourism and therefore all the more exciting. There is the highest density of ethnic peoples with different languages and cultures, the famous Kaziranga National Park with rhinos, tigers and elephants, the famous "Living Tree Bridges", caves and water holes, deep forests, mountains, green tea plantations and endless rivers. A true paradise for adventurers, nature lovers, culture lovers and individual travellers.
On the bike, this variety can be experienced very well – especially in combination with other activities such as rafting, hiking and jeep safaris.
Check out more bike Tours here.