Pretty much exactly 4 years ago I spent a night in Sri Lanka: I flew from Bangalore to Colombo, went through emigration, slept for a few hours at the airport and flew back to Cochin in Kerala the next morning.
The so-called visa run was necessary. With my former tourist visa I was not allowed to stay longer than 180 days at a time in India and so I took the small return to Sri Lanka on me.
At that time, I also considered travelling through Sri Lanka. But after reading a little about the country, it gave the impression of being quite similar (both culturally and scenically) to Kerala and it didn't bother me to travel all alone through the country, especially since my next stop would be a Kerala Tour with my guests.
So I postponed the visit indefinitely.
Again and again I toyed with the thoughts of visiting in the next years, especially a job as a yoga teacher in an Ayurveda resort appealed to me, but it never happened.
Two months ago, a tour operator from Sri Lanka invited me for a visit of Sri Lanka with one of his guides in the car for a few days.
Of course, I wanted to :). Relatively spontaneously I booked my flight, was pleased that the visa was free of charge and flew to Colombo.
For 8 days I would travel the country – clearly far too short, but these 8 days were my only space between my trips. Besides, I did not come to Sri Lanka (exclusively) for pleasure, but mainly to open up a new destination for my company.
While my travel offers for India and Nepal are of course all fully organized trips with transport, accommodation and activities for my guests, I myself am more accustomed to still moving around the country independently with as a backpacker.
Once a year I plan a "bigger trip" and then I am passionate about planning a "perfect trip" for me. That was the case with Malaysia and two years ago in Vietnam.
My work as a travel organizer is of course no coincidence: I love planning and optimizing travel: The trip should be very close to land and people, I want to experience a lot of culture and landscape and of course be as active as possible according to my travel motto: bike tours, hikes, a cooking course and living in the homestay are simply part of it. In addition, the journey must be in a harmonious flow, without many back and forths.
It was quite unusual for me to give this planning out of my hands and just to be curious about what the Sri Lankan tour operator had organized for me.
I was very excited when it turned out at the airport, that my driver was not only a driver, but also a licensed tour guide! What a perfect combination that unfortunately would never exist in India: a guide would never do the "lower" work of a driver!
But the two to four-hour journeys were always very varied. As Jagath, my guide drove me from one destination to the next, he told me everything he knew about country, people, culture, history, politics, traditions, religons and, and, and… He himself was also curious and asked about my life in India. Since we work in the same industry we had a lot to tell and there were nice conversations.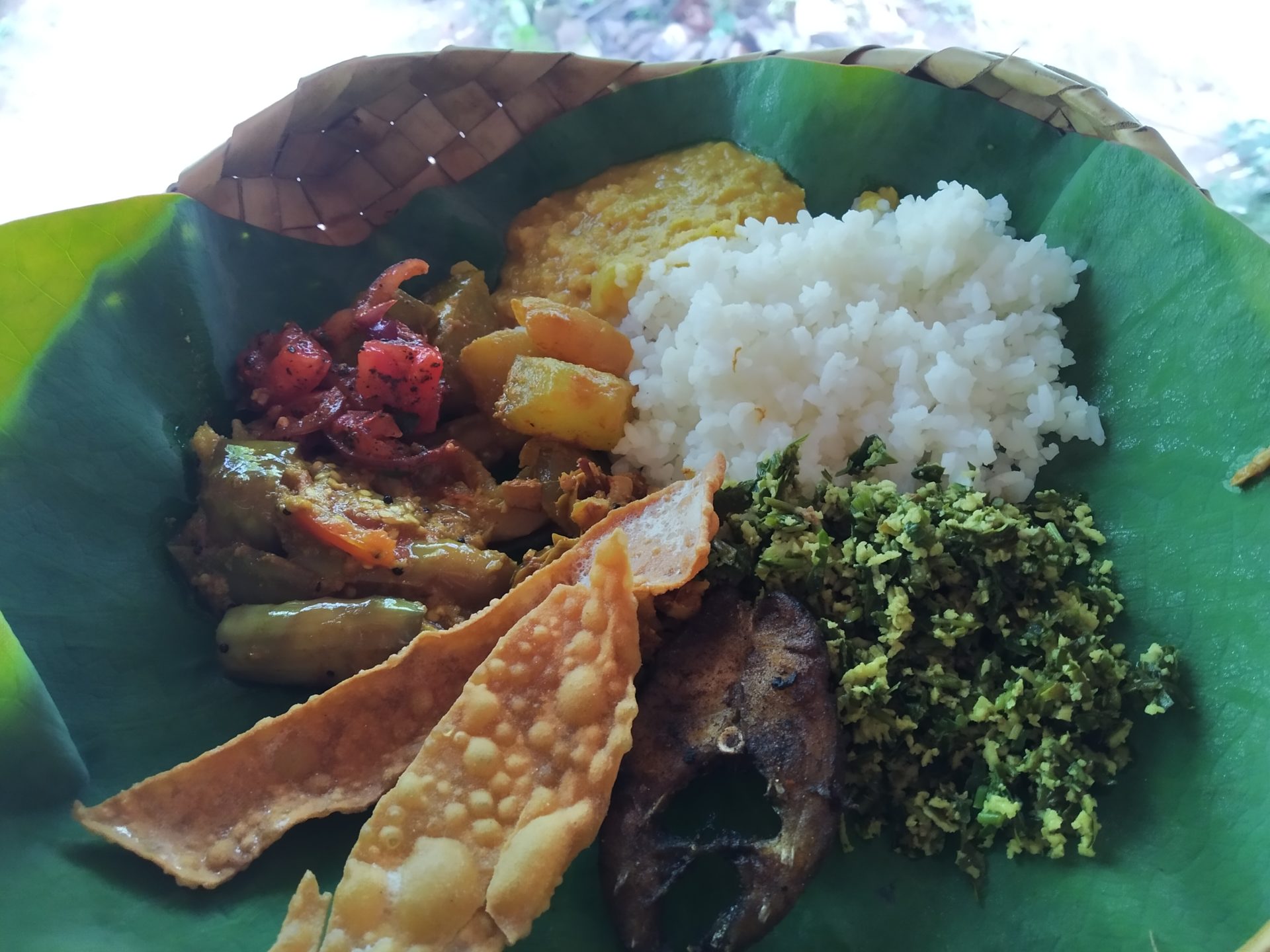 In the places itself he led me around, always knew something interesting to tell, knew the best restaurants and reacted spontaneously and uncomplicatedly to my wishes during the trip.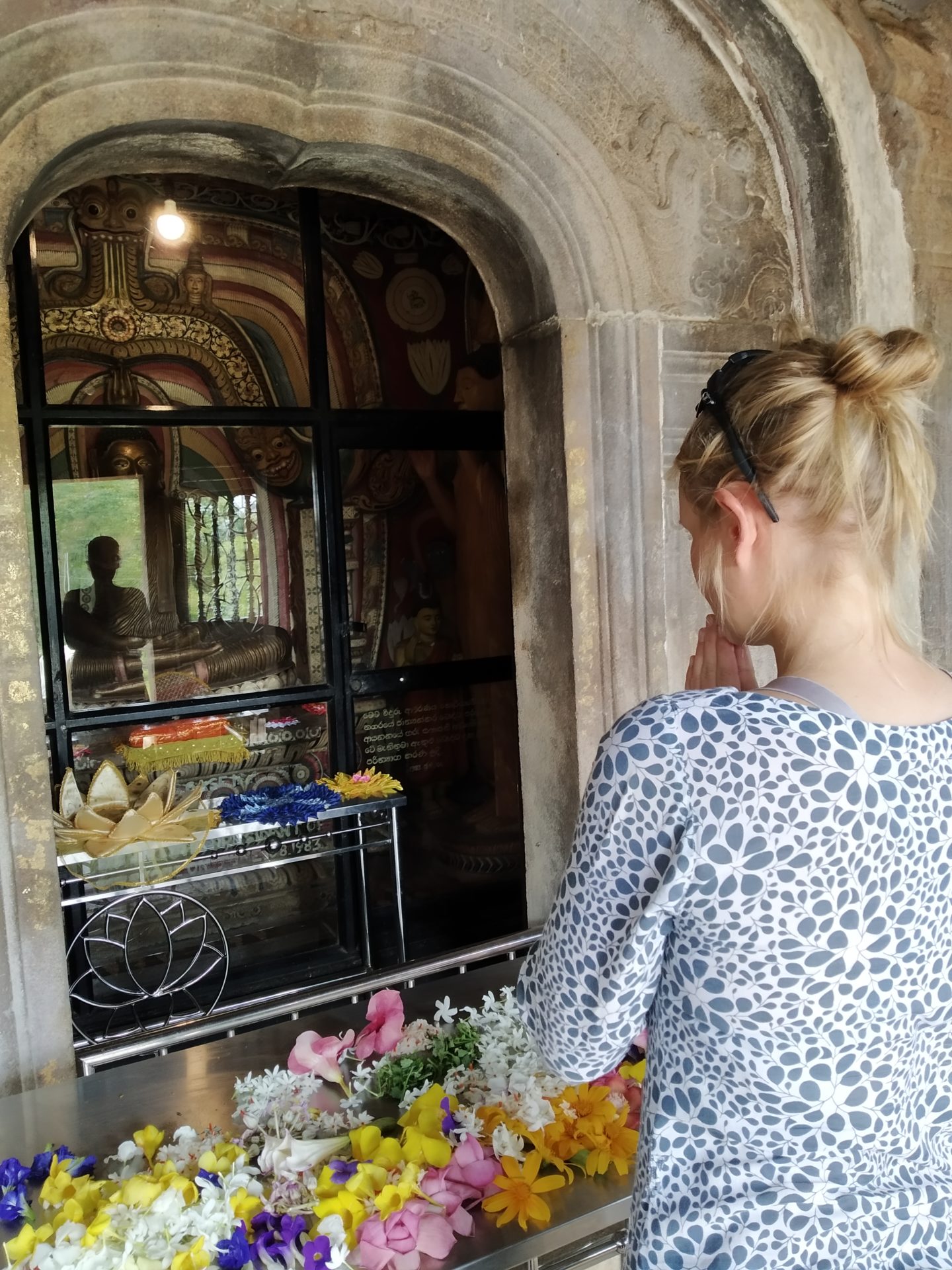 The tour operator had put together a tight program for me, that would take me from the cultural triangle, over the mountains around Nuwara Eliya and Ella, to Yala National Park and on to the coast.
Since my focus in the organization for travel is on active elements, authentic experiences and special features, I kept asking Jagath for possible bike tours, visits to villages, or hikes in the national parks. This, of course, made the programme no less intense. Sometimes we both started at 5 o'clock in the morning and always came to the hotel in the evening, where we were both quite exhausted, but also happy about the beautiful days.
In addition to the tour, we also explored one or the other hotel and Ayurveda resort!
Right now I am sitting on the plane back to Delhi and reviewing the days. With me,  I have now three great Sri Lanka trips, which me and Jagath have planned together and are already in the Chalo! Travels program.
We have created two Multi Active independent 18-days Tours- one for the time November to April and the other for May to October. The guest will travel in a car with a private guide and can choose between 3 accomodation Categories.
Both are round trips that receive a lot of culture and nature program, beach days to relax, as well as light activities such as minor bike tours, hikes, jeep safaris and cooking classes. The beautiful train ride through the mountain region from Kandy to Ela is also included.
The third tour is a two weeks yoga and Ayurveda groupntrip. We travel the country for a week and include yoga classes and Ayurveda treatments and for another week we will have an Ayurveda Yoga Retreat in a beach resort. Of course, the stay at the resort is also extendable, so that a complete Pancha Karma treatment is possible.
I am very pleased that I now have Sri Lanka in the programme and have found such an expert partner on the ground.
For the future, by the way, the planning of a pure bike tour through Sri Lanka, as well as a combined trip with trekking in Nepal and culture in India and a mini trip with beach in Sri Lanka is planned.