Shortly before my trip to Germany, I spent two weeks exploring the north-eastern states of India.
Northeast States? Have you ever noticed the tip of Tibet, China, Mianmar and Bangladesh, on the northeastern edge of India? These are the Northeast States.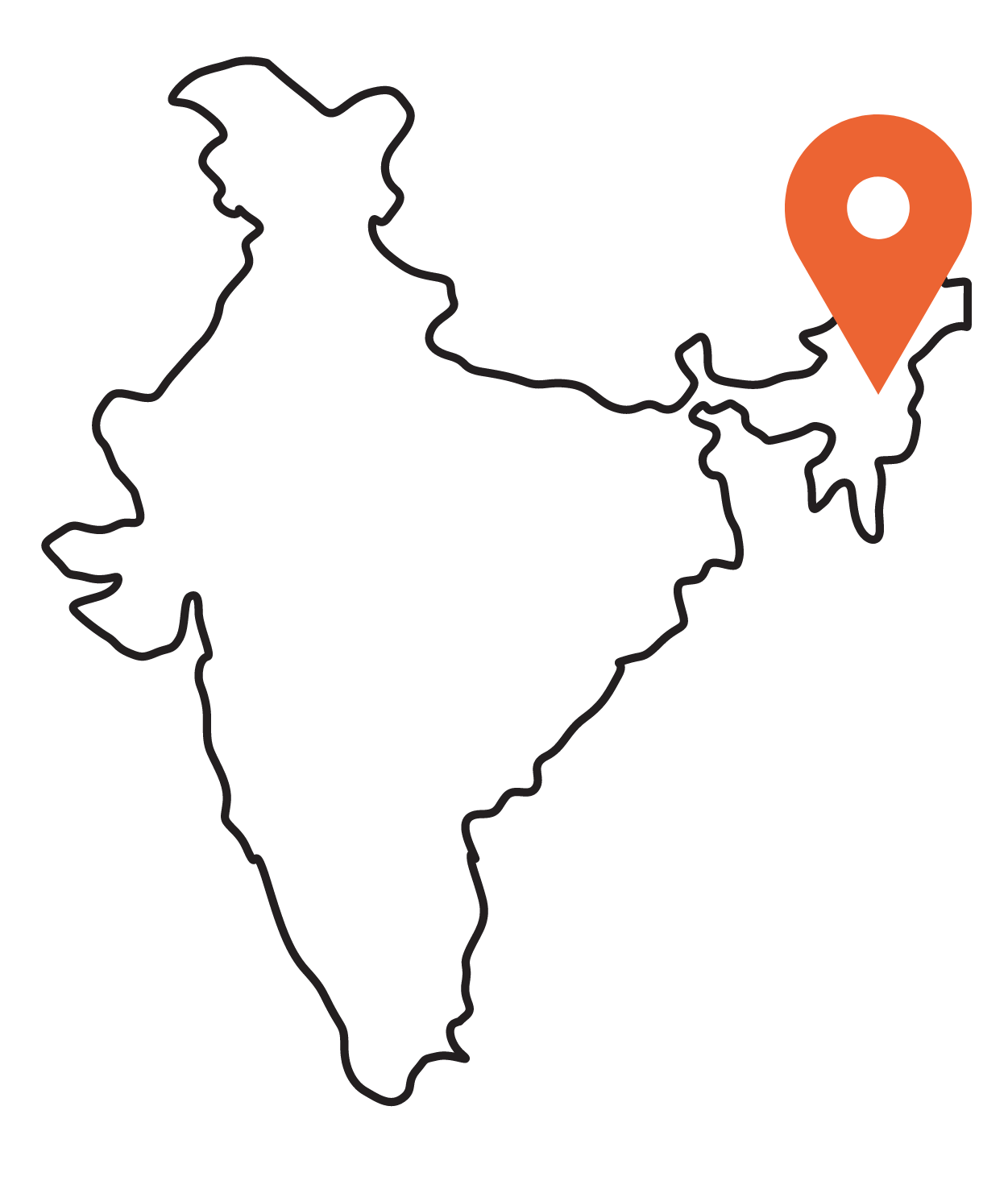 They are being developed more and more for tourism, but still belong to a very original part of India with many scenic, cultural and historical features.
Seven states known as the "Seven Sisters" and namely Assam, Meghalaya, Arunachal Pradesh, Manipur, Nagaland, Mizupur and Tripura are located here. Sikkim is now included as the eighth state.
Partly because of its remote location, partly because until a few years ago there were repeated violent uprisings among the population in this region to fight for independence, tourism here developed very slowly.
For us visitors this has the advantage that you can still experience a lot of originality in the northeastern states of India, which of course is also reflected in the condition of the streets and in the accommodation options. At least in the main travel areas, however, there is now a good tourist infrastructure.
To visit Arunachal, Mizoram, Manipur and Nagaland you need a certain entry permit, the so-called "Inner Line Permit" .
I have already been to Arunachal Pradesh, in the north on the border with Tibet / China, twice to take part in multi-day bicycle races .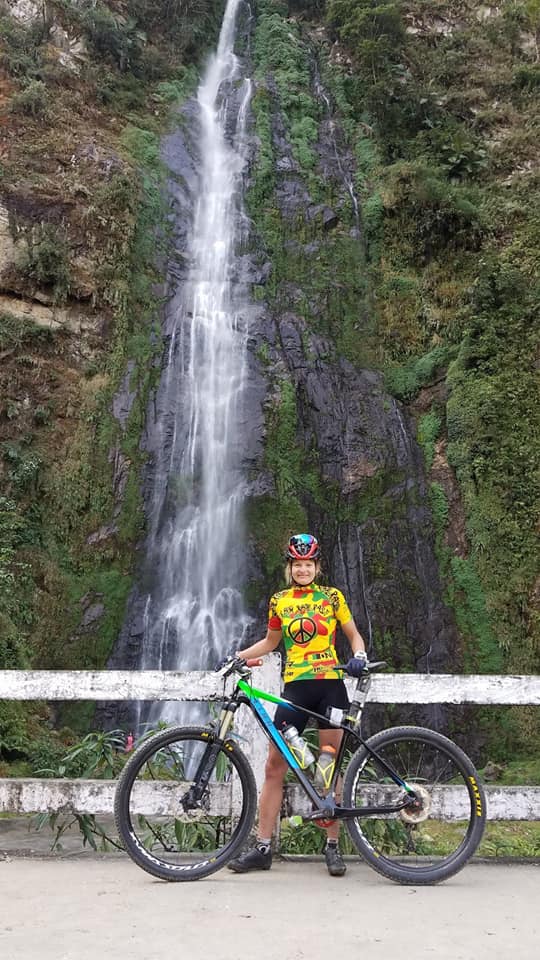 This time I toured the states of Assam and Meghalaya in two weeks. We covered more than 3000 km in a small vehicle called Alto with my local partner Roheen and photographer Devraj.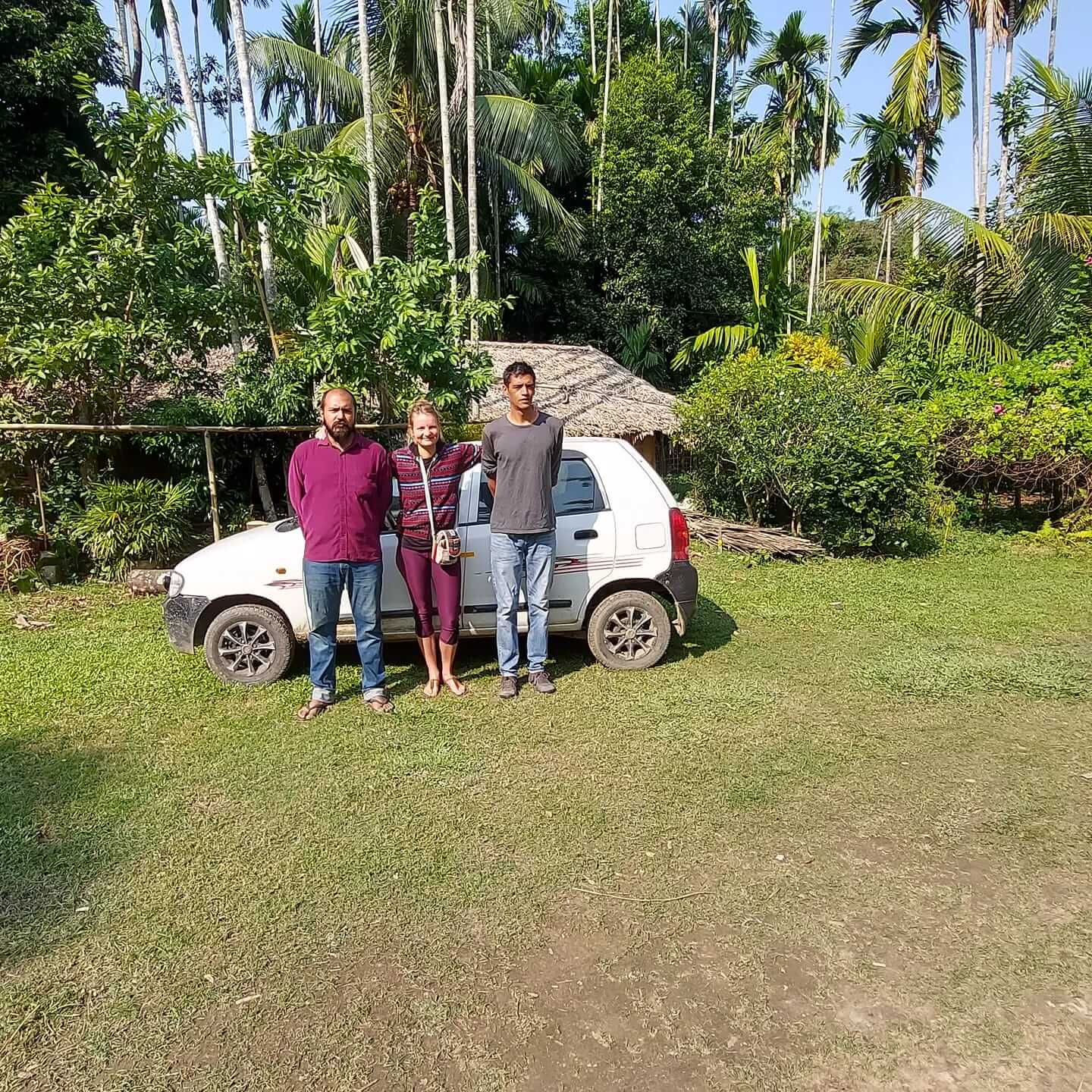 Comments:
3000 km on Indian roads is a lot, so much that we sometimes sat in the car for 12 hours or more.
An Alto is a tiny small car and that of Roheen has also been several years under his belt, but mastered the tour wonderfully with good persuasion.
Roheen is my local partner on site and together with Devraj, a freelance employee and friend, we traveled our common travel routes so that I can get a better insight into the areas and optimize my own tours.
Roheen and Devraj taught me two important Assam rules right at the start of the trip:
"Upai Nai" – no choice and "Lahe, Lahe" – slow, slow, which I know how to heed both during the trip and now.
Roheen himself is a member of an Assamese tribe and his father still works in the tea business. Devraj has lived up to the meaning of his name "King of the Gods" and has always provided little extra highlights through his good contacts and aristocratic class!
This exploration tour not only left a great impression and the need to return as soon as possible, but above all the desire to offer even more targeted Chalo-Reisen tours here.
There are over 200 different tribes in the northeastern states, all of which settled here in the fertile Brahmaputra Valley on different routes many centuries ago from the surrounding neighboring regions.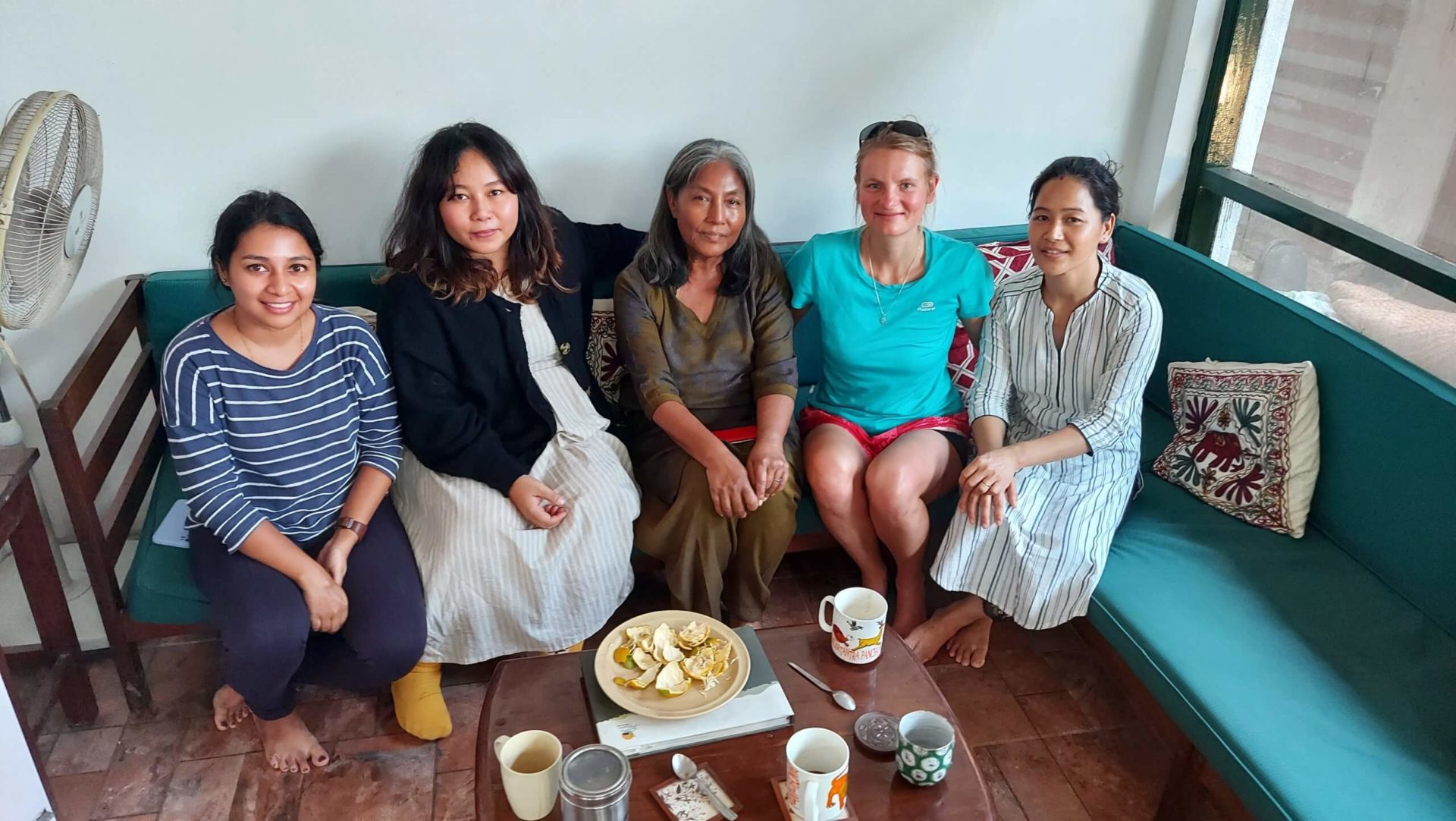 They all differ in their language, clothing, appearance, religion, food and in their traditions and on a trip to northeast India you get a very good insight into their way of life, especially if you live with them in a homestay for a few days.
Meghalaya
In the hilly Meghalaya "the residence of the clouds", the rainiest place in the world and home to the Khasi, Jainta and Garo tribes, we have wonderful hikes to crystal clear rivers (Umngot), the living root bridges, through caves and to numerous waterfalls near Cherapunji did. Visited the cleanest village in India Mawlynnong and Kongthong village. In this village, in addition to the nickname, each of the residents also has a "sound name" that is created by the stringing together of sounds and can be heard from far and wide in the hilly landscape.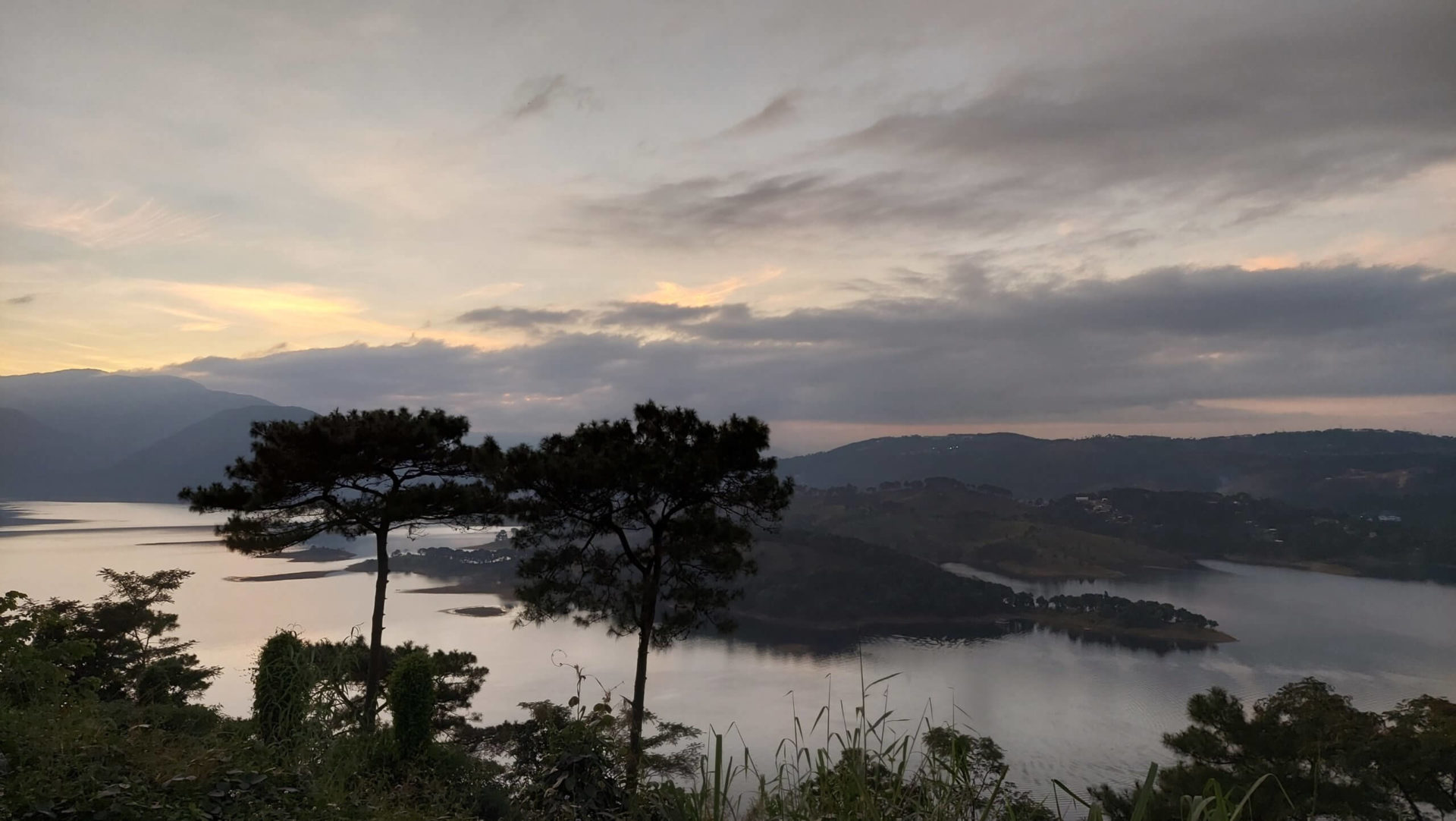 We set foot on Bangladesh at Dawki, attended a music and wine festival in the Garo Mountains and listened to local music from self-made instruments in a Khasi house made of bamboo. In Shillong we visited the Don Bosco Museum and listened to live music and tasted our various travel wines and local dishes!
Meghalaya is really a great place to enjoy active holidays in untouched nature with cultural encounters!
I have already published some articles about Assam here:
Assam silk – from the cocoon of the silkworm to the finished scarf
Read it once if you're interested!
Here is a brief summary of our little Assam tour:
We visited the silk district Sualkuchi near Guwahait, where almost every family owns a silk factory in the backyard, then stayed in a bungalow in the middle of tea on the Sapoi Tea Estate and took part in a guided tour of the tea factory the next day. We saw dolphins in Brahmaputra from a boat and rhinos from the back of an elephant in Kaziranga National Park. We were on the largest river island in the world to visit the satras, Hindu monasteries, and did a hike on Dibru Saikhowa Island, another national park.
We also visited different villages of the Mishing, Thai Phake and Singpho tribes and lived, cooked and celebrated weddings with the people.
We also visited the oldest and still in use oil refinery and coal works and drove a short distance on Stillwell Road, which was built in record time during the Second World War and is also called "One Mile, One Man" because of that many soldiers lost their lives there during the construction.
Conclusion: I am still quite enthusiastic about the trip and despite my meanwhile 12 years living in India, it is unbelievable for me that India proves again and again that "THE INDIA" simply does not exist!
The experiences I was allowed to make during the trip, the people I got to know and the landscapes I roamed had hardly anything to do with the typical image of India.
Rather, I felt like I was in Vietnam, sometimes in Malaysia and sometimes like in China.
And that's exactly what I love about India! There is simply no suitable description for India except that it is wonderfully diverse and multi-layered, both culturally, religiously and scenic – and all within a national border.