The mountainous state of Uttarakhand for me
Having lived in Manali for many years and now based in Shimla, I know the mountainous state of Himalchal Pradesh fairly well and have never really been drawn to its southeastern neighbor Uttarakhand.
Until recently, I only knew this region in northern India from occasional visits.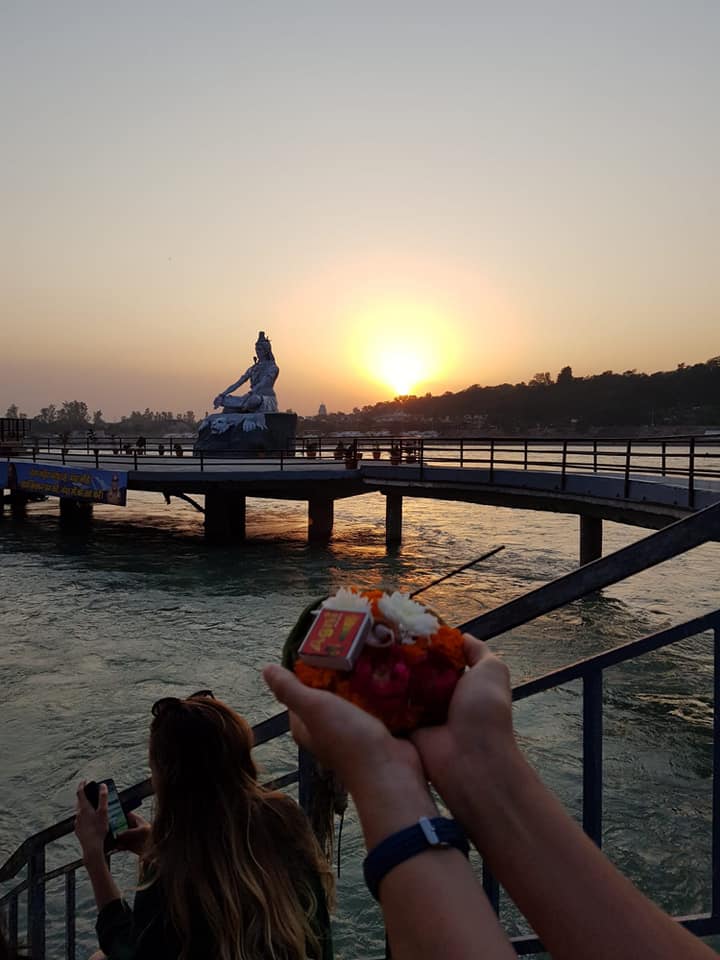 My first visit took me to the Kumbh Mela in Haridwar to the Ganges. Every 12 years the biggest Hindu festival takes place in the holy city at the foot of the Himalayas and of course I was there and even took a holy bath in the Ganges on one of the most important bathing days! Otherwise this day was an ordeal, masses of Indians, nothing to eat and overcrowded buses are what I remember.
The next times I traveled 30 km further to Rishikesh. More on that below in the text.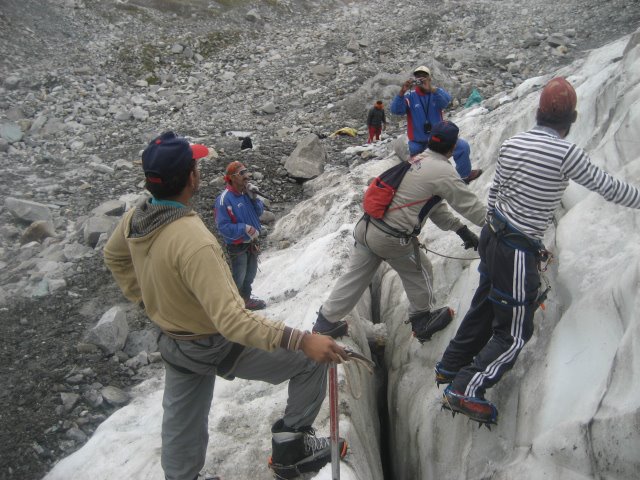 I was in the mountains of Uttarakhand for the first time in 2011. At that time I was doing a four-week mountaineering course in Uttarakashi at the Nehru Institute of Mountaineering. 18 days of that my course lived in a mountain camp on a glacier.
During this time I not only laid the foundations for my mountaineering skills, but also found friends for a lifetime.
Occasionally I also traveled to the Nainital, a place on the beautiful lake of the same name in the eastern Kumaun region. Here I competed in a number of mountain bike races.
In 2017 I visited my friend Rajesh, who at the time was in charge of border patrol in Didihat on the border with Nepal and China.
A big highlight was the eight-day mountain bike race: MTB Uttarakhand. The race started in Nainital and ended in Dehradun- we cycled through the southern part of the state from east to west.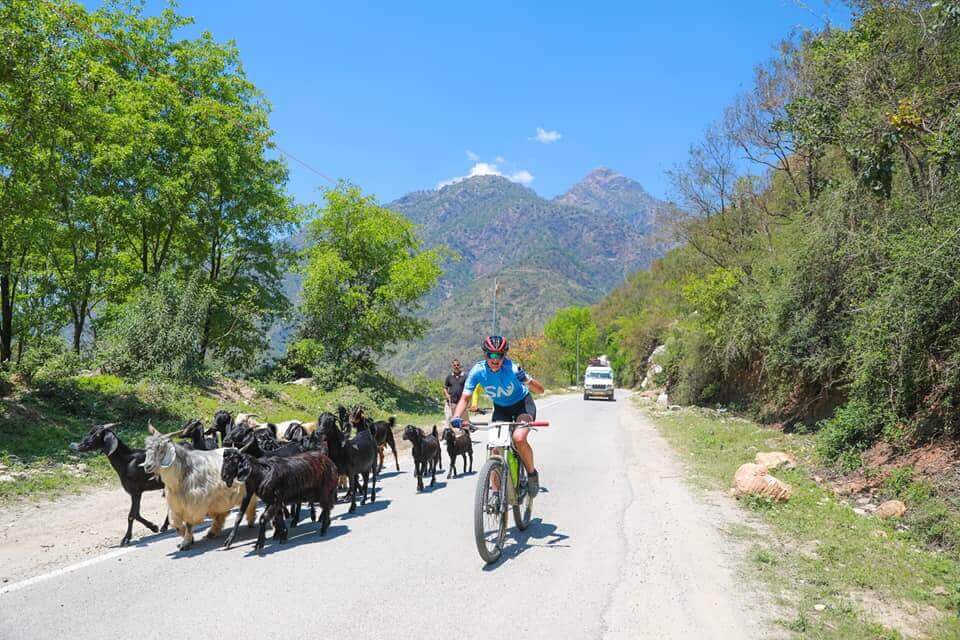 In retrospect, I did pay the state a few visits, but never in a way that I could claim to know my way around.
At the end of 2021, entry for foreign guests to India was still not possible due to Corona. However, travel within the Indian borders was excellent.
So I decided, after a one-week ashram stay in Rishikesh, to get to know Uttarakhand a little better for 10 days with my local friend and business partner Siddharta by motorbike and on foot.
These 10 days were terrific and I lost my heart to this wonderful state and its people and can't wait to explore it more on further tours.
Here are a few good reasons why you should definitely pay a visit to Uttarakhand during your trip to India.
Reason 1: Rishikesh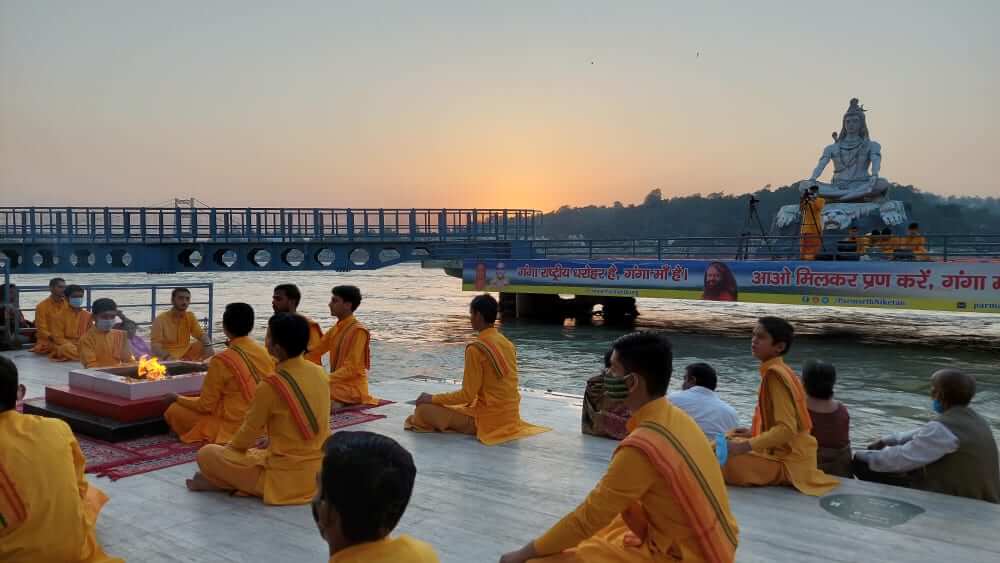 Rishikesh is THE yoga capital par excellence and also an important pilgrimage city on the Ganges for Hindus. During the last 12 years Rishikesh has always been a place of retreat and further education for me. The six-week yoga teacher training at Anand Prakash Yoga Ashram was particularly formative for me. I have visited this ashram again and again with my guests.
A stay in the large Parmath Niketan Ashram for a few days is also highly recommended. The Ganga Aarti, a light ceremony, takes place here every day at sunset directly on the Ganges.
Staying in an ashram is a wonderful way to experience the regular routine of a yogi, consisting of yoga, meditation, light meals and ceremonies.
But even those who do not want to live in an ashram can experience the broad spectrum of yoga, meditation, Ayurveda, esotericism, spirituality and much more in Rishikesh. Here the heart of a yogi finds everything! Hundreds of temples, ashrams and sadhus at the holy bathing ghats speak for themselves!
Otherwise, Rishikesh also offers fun rafting tours on the Ganges, nice cafes to relax in, a visit to the Beatles Ashram, as well as nice day hikes. It is also the starting point for the Garhwal region with its countless trekking routes and pilgrimage sites.
Reason 2: pilgrimages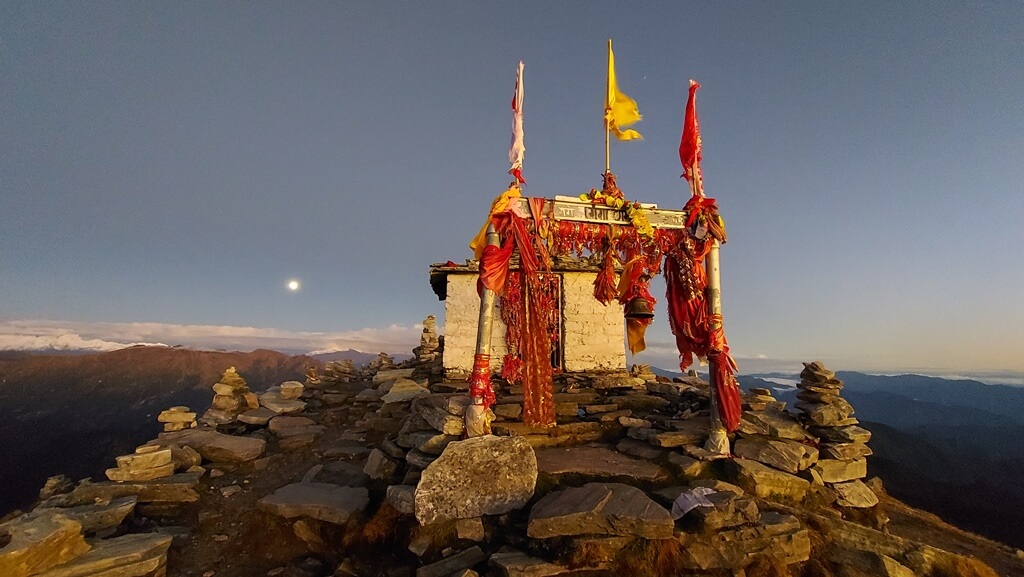 The four sacred rivers Alaknanda, Mandakini, Ganges and Yamuna have their source in Uttarakhand. At each spring is a very important Hindu temple. The sites are collectively referred to as the Chota Char Dhams (Translates to the Four Little Abodes of the Gods).
Some of these places can only be reached on foot, some are connected to roads.
Visiting these places is an unforgettable experience in itself!
On our ten day motorcycle trip we visited the Vishnu Temple in Badrinath and the Shiva Temple in Kedarnath.
We actually made the pilgrimage to Kedarnath on foot, 22 km and 1500 meters in altitude from our starting point in Gaurikund.
Such an Indian pilgrimage is a true experience. Setting out together in the early hours of the morning, still in the dark, with thousands of other pilgrims, some of whom walk, are carried or ride horses themselves, certainly has nothing to do with an idyllic hike. I often had to be careful not to be run over by a horse!
Still, the atmosphere was phenomenal. The 3000 year old stone temple stands 3500m higher in front of the mighty Kedernath Glacier. The square features pilgrims in prayer, orange-robed dadhus and cheap eateries. Helicopters land and take off every minute. The temple ceremony in the evening was particularly impressive!
If you move away from the main town, you can even enjoy the quiet mountain world in complete solitude!
Incidentally, accommodation is often fully booked well in advance and even a bed in a large, simple dormitory has its price.
Badrnath was also a very interesting place of pilgrimage with a beautiful Vishnu temple. It is unbelievable how many religious stories about the Hindu deities are anchored here.
We also did some hikes to Shiva temples. The two-day hike from the village of Ransi to the Madmaheshwar temple at 3500 m was particularly beautiful. This two-day hike was probably one of the most wonderful I have ever experienced: wonderful views, small villages, bubbling rivers and a steep climb, and only a few pilgrims greeted friendly with a "Jay Bolenath". hiking to the temple in one day is quite sporty. You sleep in huts or tents and you are served deliciously by the locals. A little above lies a green pasture with lakes and a magnificent view of the 7138 m high Chaukhamba peak.
There are also easier pilgrimage tours.
Reason 3: Trekking in Uttarakhand
There are hundreds of different trekking tours in Uttarakhand: Any length and any level! What I find particularly interesting about Uttarakhand is that there is no common starting point for these trekking routes, as there is in Himachal Pradesh Manali, for example. Instead, you have to drive hundreds of kilometers (about a day) from either Rishikesh in the west or Haldwani in the east to the starting point of the trekking tours.
Even though the treks are becoming very popular among Indian tourists, there are still numerous wonderful lesser known treks, especially in the higher regions. Wherever you go, you will have a very special view of one of the many six-thousand and seven-thousand peaks!
Some Interesting Treks:
Lamkhaga Pass Trek (5200m) from Himachal to Uttarakhand, 10 days
Kalindi Khal Trek (5900m), very challenging from Gangotri to Badhrinath
Kuari Pass Trek (4200m), 3-6 days wonderful easier trek, good for yoga trekking
Valley of Flowers Trek , (3650m) easy 3 days trek in valley of flowers, good in monsoon season.
Reason 4: Nice people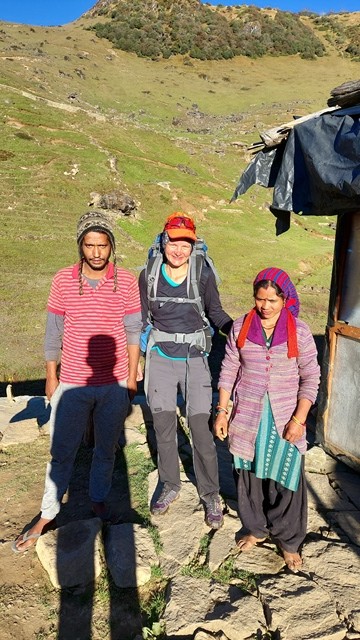 Rarely have I met so many nice people, even in India. Maybe it's the combination of the simple but down-to-earth life in the middle of nature and the bond with religion?
Everyone was helpful, interested and friendly! I felt incredibly comfortable because of the people. However, many locals don't speak English and my Hindi has opened some doors for me.
Reason 5: Multi Active through Uttarakhand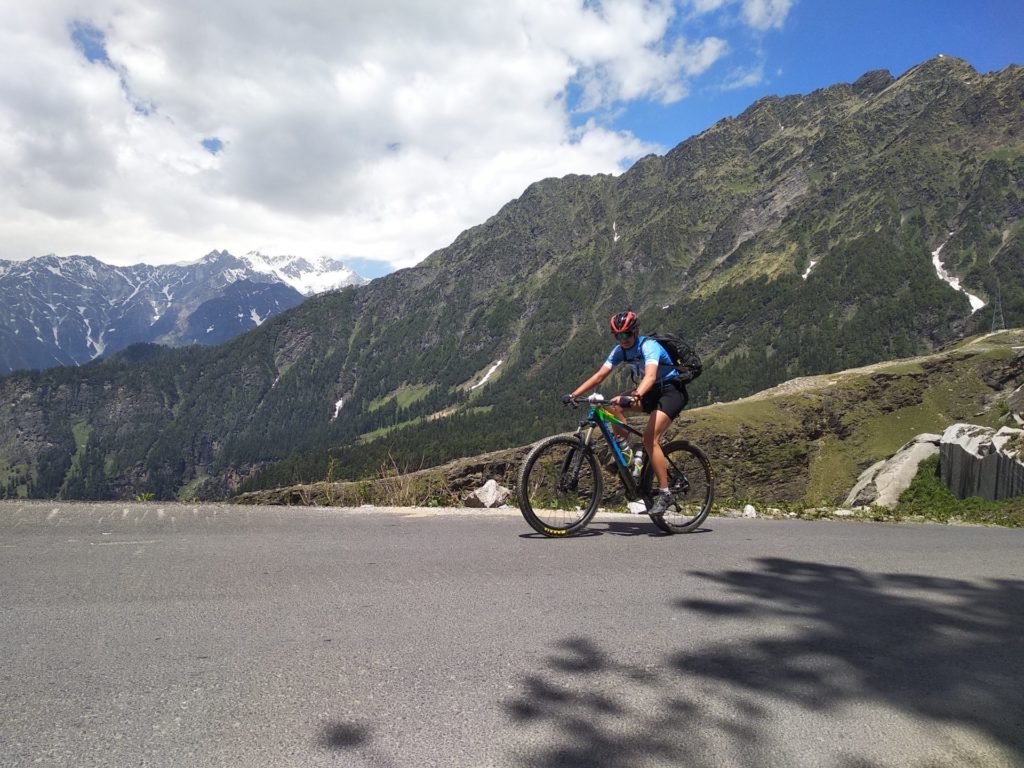 Uttarakhand is ideal for a multi active trip .
A visit to Jim Corbett National Park gives you the chance to see elephants and tigers in the wild.
The rolling hills of the foothills of the Himalayas invite you to leisurely bike rides through the enchanting fields and villages with a view of the snow-capped peaks in the distance.
There are many different day hikes and trekking tours (yoga trekking!) and the big rivers, especially the Ganges, invite you to rafting tours lasting several days. Finally, a few days of yoga in Rishikesh are worthwhile.