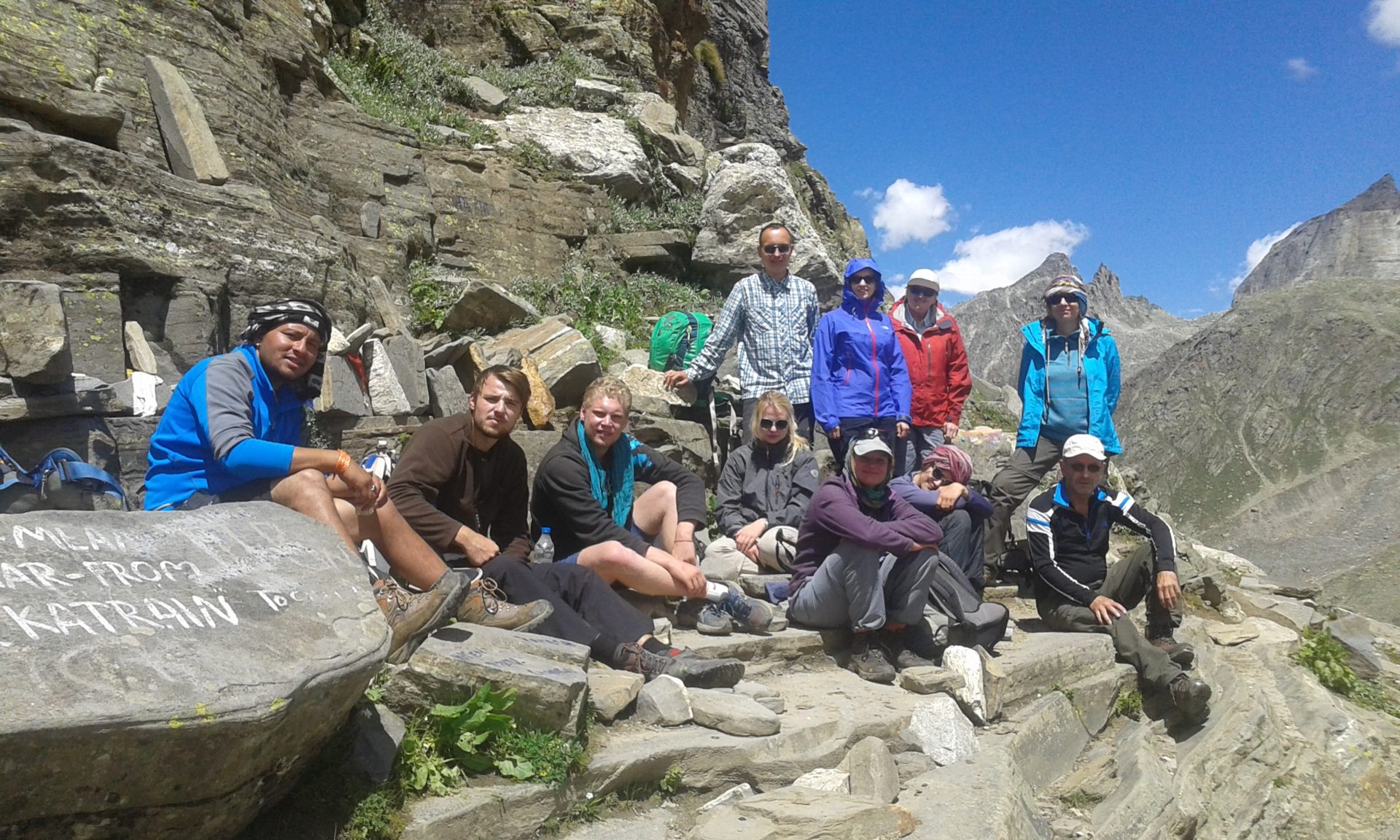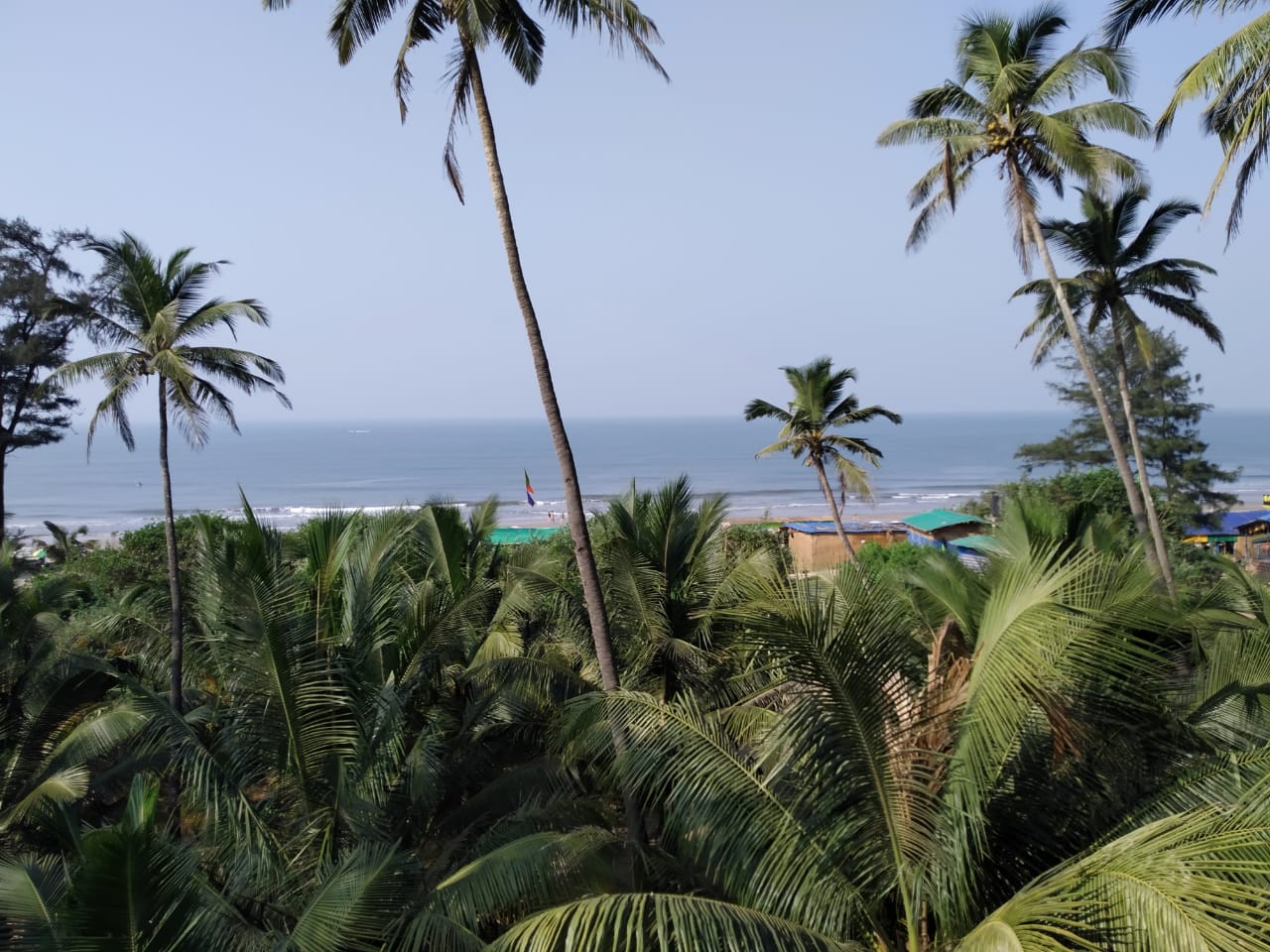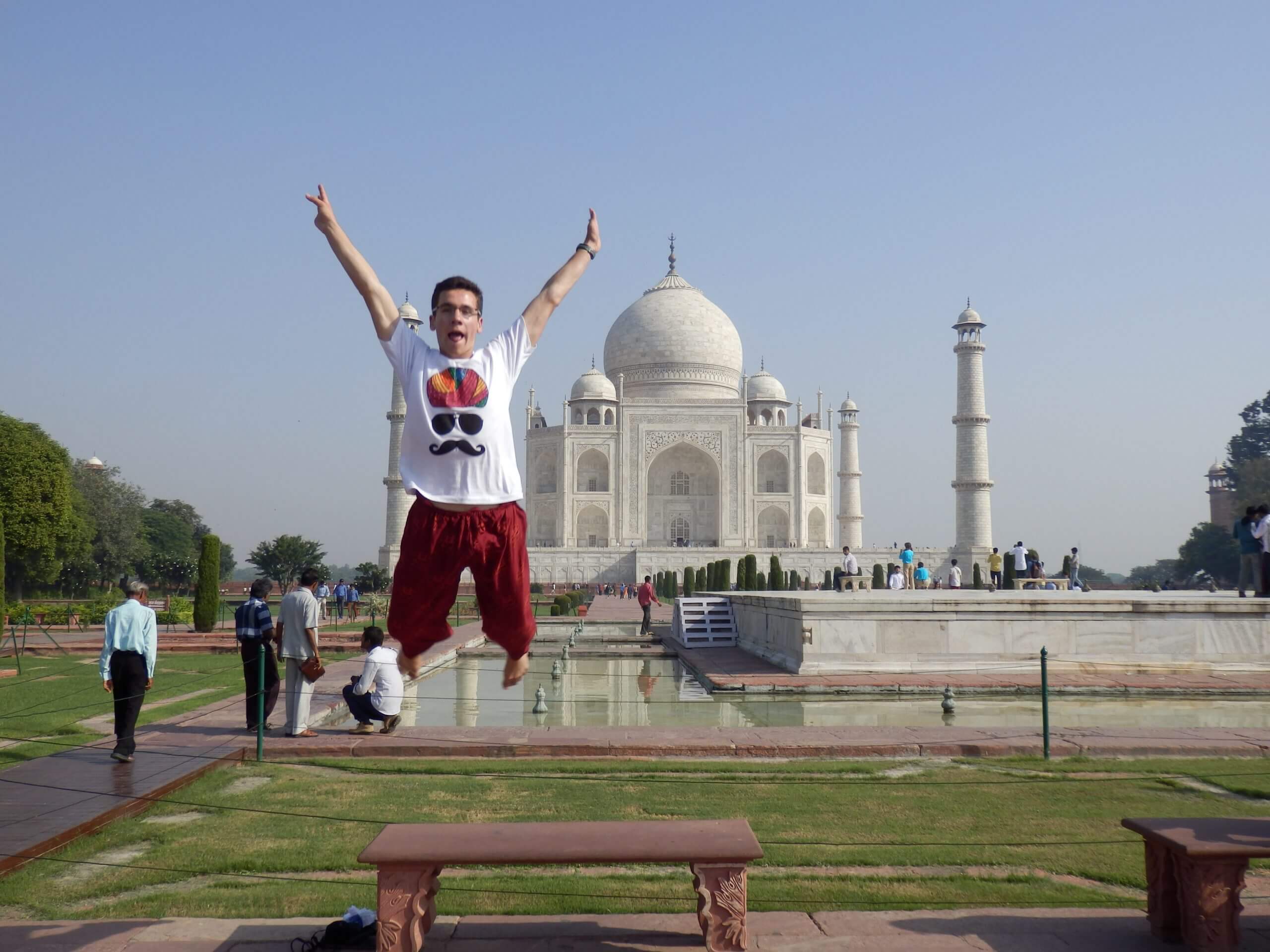 Overview
For all backpackers, students and active travelers on a lower budget
The special offer for all active travelers on a low budget: in a group or private you travel through India for 3 weeks, get to know the most beautiful places of the subcontinent and do the most exciting things! Trekking, camel safari and sightseeing by bike make your tour an active experience!
It's off to the capital of India: Delhi! The city of millions is already a very cultural shock, but we still enjoy strolling through Old Delhi and visiting the largest mosque in India. Then we continue into the Himalayas and it becomes much quieter. Here we enjoy the mountains and can do Rock Climbing or mountain biking. We also undertake a four-day trekking tour over the 4270 m high Hamta Pass. Afterwards, take we take a jeep through the mountain desert landscape of Lahaul to the beautiful mountain lake Chandra Tal.
Then we take the train to the desert state of Rajasthan: here you will find some culture, old castles and camels! With them we go on a safari in the desert for a day and sleep in the open air on the sand dunes.
Of course, the visit to the famous Taj Mahal in Agra is not to be missed!
After all the activities and many impressions, you can spend three full days on Goa's beaches relaxing under palm trees!
So grab your partner, family or friends and head to India!
Similar to this video,your trip to India could soon look like like!
Program
Day 1 Delhi
Arrival from home, transfer from the airport to the hotel. (Overnight stay in the hotel) -/-/-
Day 2 Delhi Sightseeing in the Evening Drive to Manali
Today we visit the main attractions of Delhi. In the late afternoon we take the bus to Manali. We drive 14 hours overnight. (overnight stay on bus) -/-/-
Day 3 Manali
We reach Manali in the morning and check into our hotel. After a little rest we use the day to look around and end the day with a hot natural bath in a sulfur spring. If you feel like it, you can go hiking to the Jogni waterfall. (Overnight stay in the hotel) -/-/-
Day 4 Drive to Prini (2000 m) 4 km from Manali
Prini to Jobri (3000 m )5 to 6 hours trek
Today starts our four-day trekking tour. It's constantly going uphill. On the way we pass a small tea house. Later we cross the last village on this trek. After passing a reservoir, we go on a small path to our camp. (Overnight in the tent) -/L/D
Day 5 Jobri to Balu-Ka-Gera (3770 m) 5 hours
It goes deeper into the Hamta valley. Today we have the adventurous challenge of crossing another river, this time without a bridge! Our camp is located near a small lake. (Overnight in a tent) B/L/D
Day 6 Balu Ka Ghera to Shia Gauru (via Hamta Pass) (4268 m) 6 hours
Today we cross the famous Hamta Pass. Over rocks it goes higher and higher and the air becomes noticeably thin. At the top we are surrounded by glaciers and snow-capped peaks. We descend into a side valley of the Lahaul valley. (Overnight in a tent) B/L/D
Day 7 Shia Gauru to Chatru (3560 m) 4 hours, continue by jeep to Chandratal Lake
Today we have an easy day. We descend comfortably to Chatru, a resting place with a few small eating places next to the raging Chandra River. From here we take the jeep on the bumpy path through the mountain desert to The Chandratal lake at 4200 m. Near the lake we set up our camp. (Overnight in a tent) B/L/D
Day 8 To Manali
We make our way back to Manali via the notorious 3980 m high Rothang Pass. In the afternoon we reach Manali and look forward to our accommodation and a hot shower. (Overnight stay at the hotel) B/L/-
Day 9 Manali, trip to Delhi overnight
The day is free: paragliding, mountain biking, climbing (all activities can be booked) or just relaxing is possible! In the afternoon we take the bus to Delhi. (overnight stay on bus) -/-/-
Day 10 Delhi to Jaisalmer
Early in the morning we reach Delhi and check into the hotel. In the afternoon we take the train to Jaisalmer. Travelling by train is a real experience. Here we will also spend the night! (overnight stay on the train) -/-/-
Day 11 Jaisalmer
We reach the desert town of Jaisalmer. The old castle made of sandstone is unique and invites you for visit! After that we can take a boat trip at sunset! In the evening we participate in a Bollywood dance workshop! (Overnight stay in the hotel) -/-/-
Day 12 Camel Safari in the Desert
The jeep takes us deep into the desert. Our camels are already waiting for us here! We will ride through the Indian desert and spend the afternoon in a shady place. In the evening we watch the sunset on a sand dune where we will sleep under the stars. (Overnight in the desert under the open sky) -/-/D
Day 13 Jaisalmer
It goes back on the camel in the morning. In Jaisalmer we treat ourselves to some peace and a shower, then we continue by train to Jaipur, again overnight. (overnight stay on the train) B/-/-
Day 14 Jaipur
Early in the morning we reach Jaipur and today we visit all the important sights of the "Pink City". We visit the old town, take a look at the landmark Jaipur, the Hawa Mahal, where you can only admire the exterior facade. We also visit the City Palace and the old Jantar Mantar Observatory. If you like, you can also visit the Central Museum, which is located in the Ram Nivas Garden. In the evening we will watch a real Bollywood movie at Rajmandir, an old cinema. (Overnight stay in the hotel) -/-/-
Day 15 Jaipur-Agra
Before we go on the four-hour drive to Agra, we will take a bike sightseeing tour to see the real Jaipur. (Overnight stay in the hotel) B/-/-
Day 16 Agra
Early in the morning at sunrise we visit the famous Taj Mahal. The tomb was built by the Mughal Prince Shah Jahan as a sign of his love for his wife Mumtaz Mahal, who died at the birth of his 14th child, in the 17th century. Afterwards we take you on a fun streetfood tour- don't be scarred! We only take you to safe and tasty places we know. (Overnight stay in the hotel) -/-/-
Day 17 Agra Delhi Flight to Goa
First we go back to Delhi. You will be taken to the airport. Here we say goodbye to each other and then take the domestic flight to Goa and take a taxi for 2 hours to North-Goa to the beach Arambol – a long journey, but it is worth it, because already tonight you are by the sea! (Overnight in pension) -/-/-
Day 18-19-20
Free day time on the beach or in the inland Goas. We are happy to help and offer excursions to Old Goa and the spice plantations or the capital Panjim. (Overnight in pension) -/-/-
Day 21 Return home
Transfer to the airport -/-/-
Services
Transfer to and from the airport
all routes by car/bus/jeep/train
Sightseeing Tour in Delhi (entrance fee not included)
Delhi-Jaisalmer/Jaisalmer-Jaipur by train in 2nd class, air-conditioned, overnight
4 days trekking tour with full catering, guides, load horses, cook and tent
2 days jeep safari to Lake Chandratal with full catering
1 1/2 days camel safari on private camel with full catering
Bollywood Dance Workshop
Visiting the cinema in Jaipur
Bicycle Sightseeing Tour Jaipur
Agra Streetfood Tour
Flight from Delhi to Goa
11 nights in the hotel/pension (single room supplement)
Meals as advertised
English-speaking travel companion Delhi-Delhi (without Goa)
Entrance fees (approx. 25 €)
international flight
unmentioned food and beverages
Tips
Visa
Highlights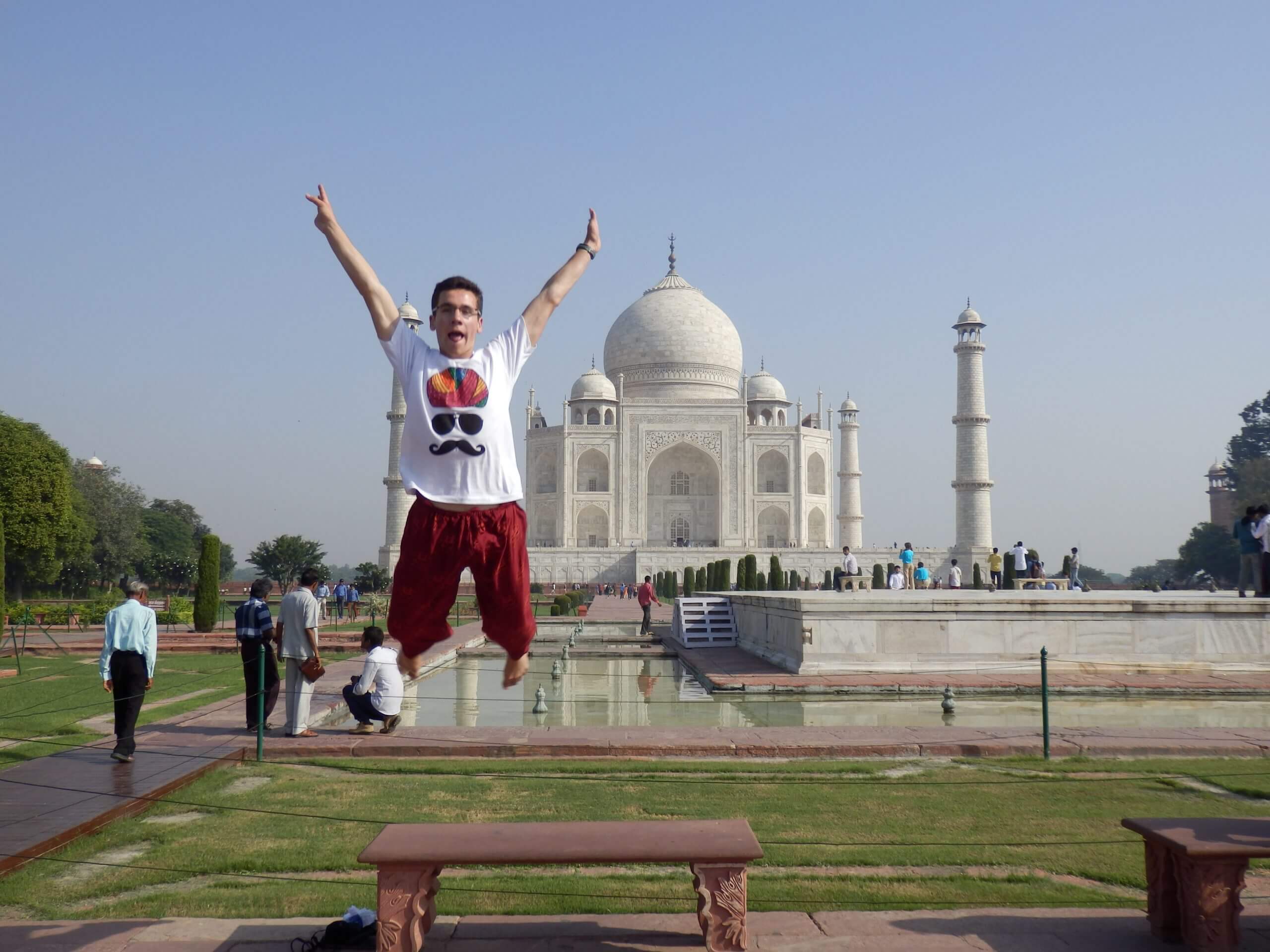 Prices and Dates
This trip is possible in May, June, August, September and October- modified also year-round
from 4 participants 1299 € per person, with fewer participants price on request!
Tour Info
Requirement
For the trekking tour you should be reasonably fit and feel like hiking. It goes up to over 4200 m, so we can feel small problems with breathing. India's cities are huge, crowded and noisy, so keep their peace and quiet. For the camel safari you need good seated meat!
Further Information
First we are in the middle of the Himalayas in the Federal state Himachal Pradesh.
While the green Kullu Valley, from where our tour starts, is relatively densely populated by predominantly Hindus, it is getting drier, higher and lonelier towards Lahaul. The people in the high mountain desert are predominantly Buddhist and there are countless ancient monasteries that invite you to visit.
In the southern area of Himabal it can rain heavily, especially during the monsoon season, precipitation in Lahaul is extremely rare. The temperatures range from 15 to 25 degrees Celsius during the day, at night it can get quite cold, even below freezing point.
During the trekking tour we are constantly in the mountains at an altitude between 2000 and 6000 meters.
Even if we work with trained mountain guides and take all measures on our mountain tours to counter emergencies, we can never rule out dangers in the mountains. Time and again there can be weather changes, landslides (especially during the monsoon season) or accidents and you should always be aware of this.
Due to climatic conditions or organizational reasons, we reserve the right to change the tours in the suburb as it is safest for all involved.
During the tour we stay in two-man tents. There will be a toilet tent as well as a dining and kitchen tent. In Manali and our destinations there will be simple, clean local accommodation in the 2 to 3 star range.
Meals are adapted to the local cuisine and mostly vegetarian.
Then we continue to Rajasthan.
In Rajasthan, the desert state, it is hot and dry almost all year round. Only the winter months from November to February are a little more pleasant. In any case, take a headgear with you to protect yourself from the strong sunlight.
Rajasthan attracts the most tourists, so tourism is the livelihood of many locals. Sometimes this can get uncomfortable. Especially in the big cities and tourist strongholds, people are under a lot of pressure to buy something. Often beggars or children come to ask for money, sweets or pens. Here, it should be well thought out who to give something to.
On our camel safaris good seated meat is required. The ascent and descent is quite adventurous.
During the safari, people sleep on mattresses under the stars. Otherwise, our accommodations are simple, clean typical accommodations with air conditioning in the 2 to 3 star area.
The distances between the different places can sometimes be very long.
In Goa, our last destination, many Christians live, so that one can not only meet Hindu temples and mosques, but also visit many churches. In many places you almost feel like in southern Europe, because many Portuguese settled here during the colonial period and traded. As a result, the cuisine of many places is also somewhat southern European and you get here, in contrast to many other parts of India, also beef.
Of course, you can also get freshly caught fish and seafood everywhere in the coastal regions.
From November to March it is pleasantly warm and you only need light clothing. On most beaches of Goa and Kerala you can swim in normal swimwear. On beaches just outside, it is advisable to put on a T-shirt. Women in particular often attract unwelcome glances from locals and Indian tourists, as it is not common for women in India to show too much skin.
From March, temperatures will rise and it will be humid, so you should sweat a lot and pay attention to your circulation. From June to the end of September is the rainy season and many seasonal accommodations and restaurants have closed. It rains quite heavily during this time.
Our accommodations during the tours are typical and simple guesthouses, homestays or hotels with air conditioning in 2 to 3 star categories. They are clean, located in a quiet location, mostly with balcony.
5

A great experience

Looking back, I'm just glad to have embarked on the adventure to India. This country manages to forget everyday life in Germany and conquer new horizons. Of course, India is also a great unknown at first, and you know, of course, that you are in a country that is as much an emerging economy as a place of poverty. This makes it all the more important to receive professional support and advice. Someone who brings you closer to the country and its many people. And that's exactly what Sarah and Chalo! Travels did!  She planned our trip extremely professionally, managed to unite various individual interests and conveyed a lot of interesting facts about the country and its many people and held many insider tips. Now specifically to our journey. After Sarah received us at the airport, we were able to get the first impressions of this fascinating country during a short tour through Dehli. Afterward, we headed north to the wonderful Manali. The highlight was a 4-day trek over 4,000 m high Hamta Pass, in addition to various sporting activities. Untouched nature, magnificent landscapes and just pure adventure ... This was certainly one, if not the highlight of the entire trip. Afterward, we went across the country to the desert of Rajasthan on a 2-day camel safari. From that point on, we were perfectly prepared to explore the country alone in the group for another two weeks. We went to the cities of Agra and Jaipur and finished the trip to the south in Kerala. India was really awesome, it was something completely different. Of course, there will also be moments and scenes that cannot be compared to Germany, but these experiences let one grow and learn to appreciate the conditions in our home, but also to reconsider a lot. So all your high-potentials, global players and key performers - also make these experiences and discover this fascinating country :D And the best way of doing it is with Sarah and Chalo! Travels
Three Weeks Active India Trip