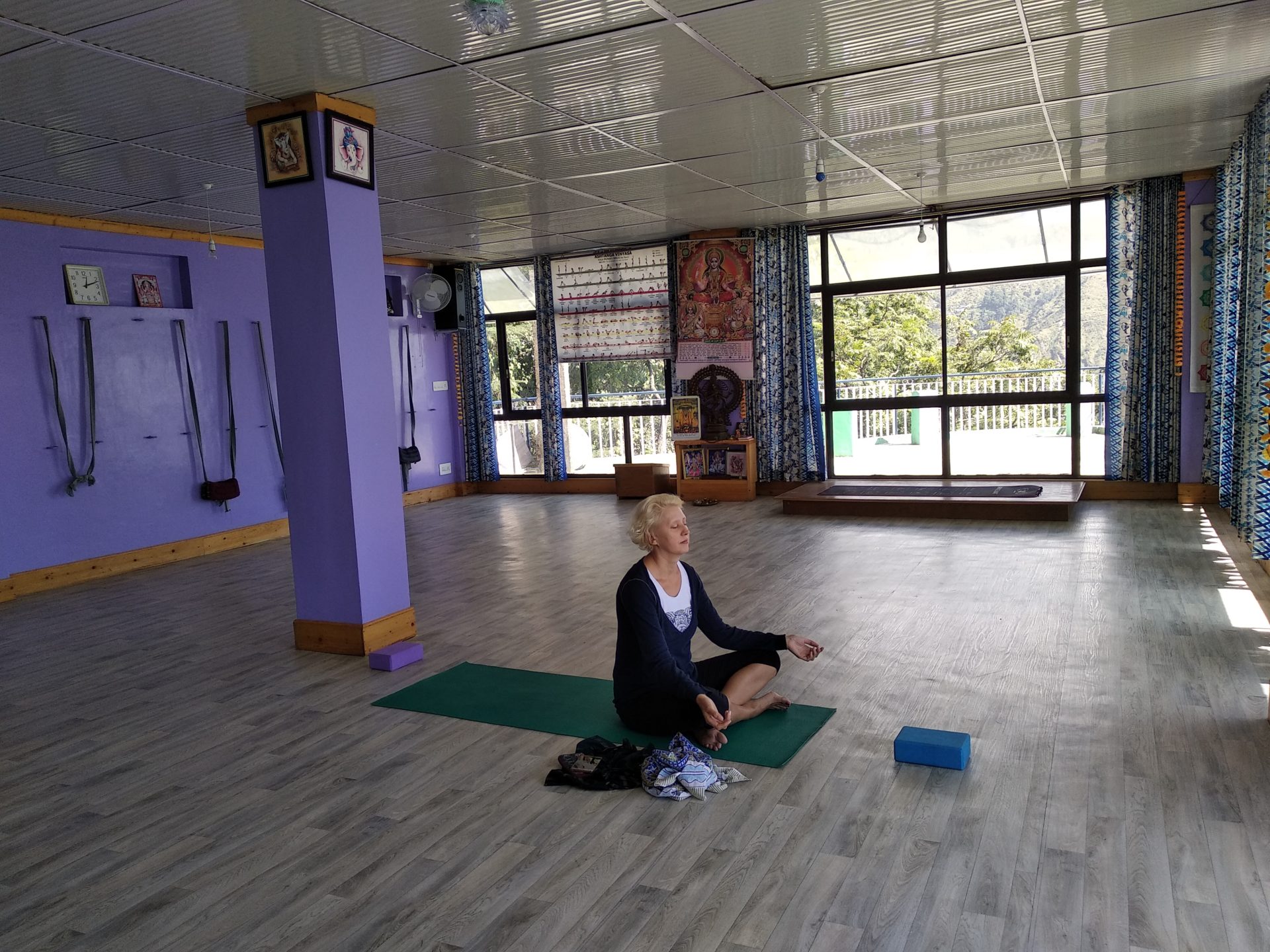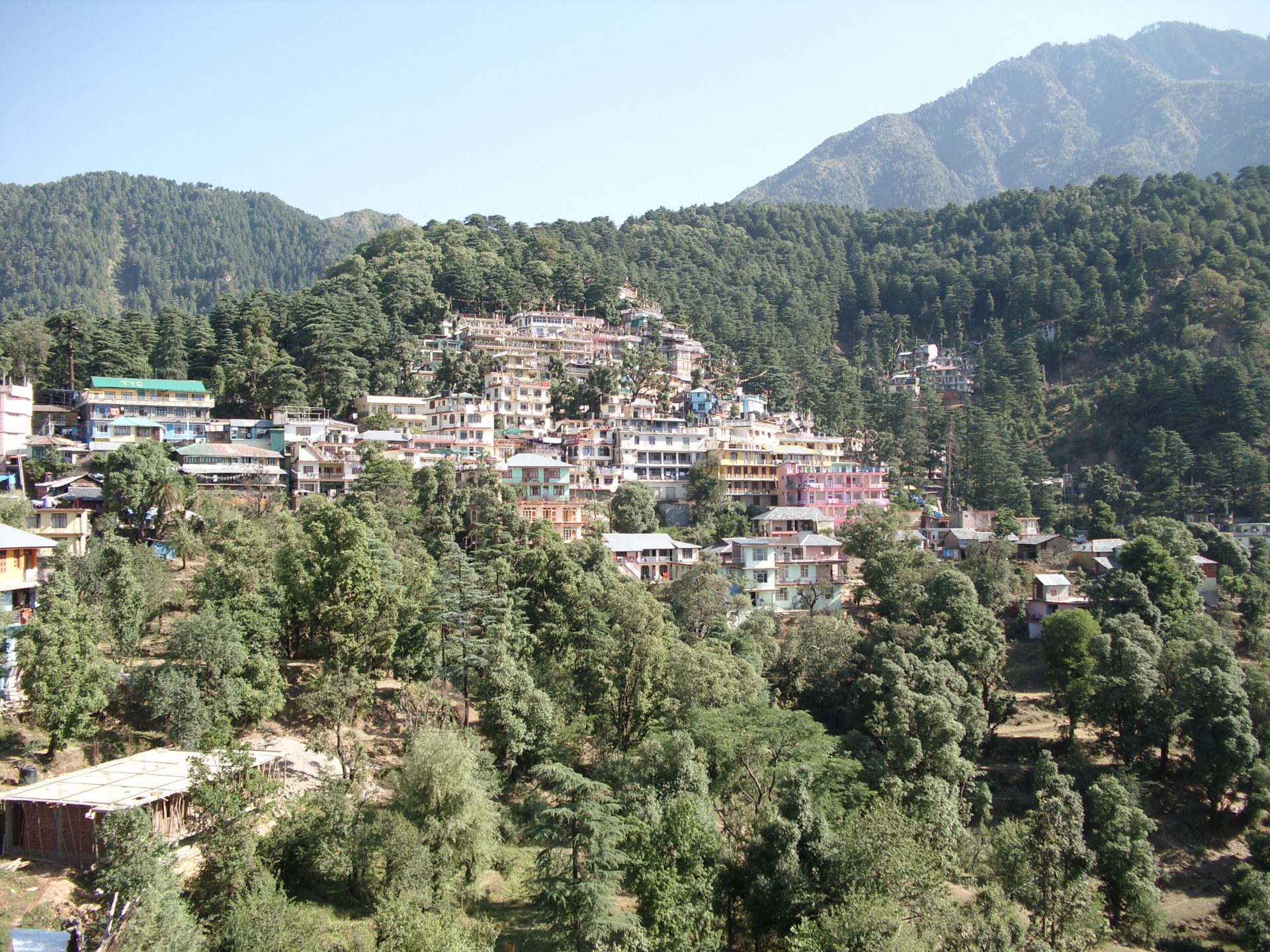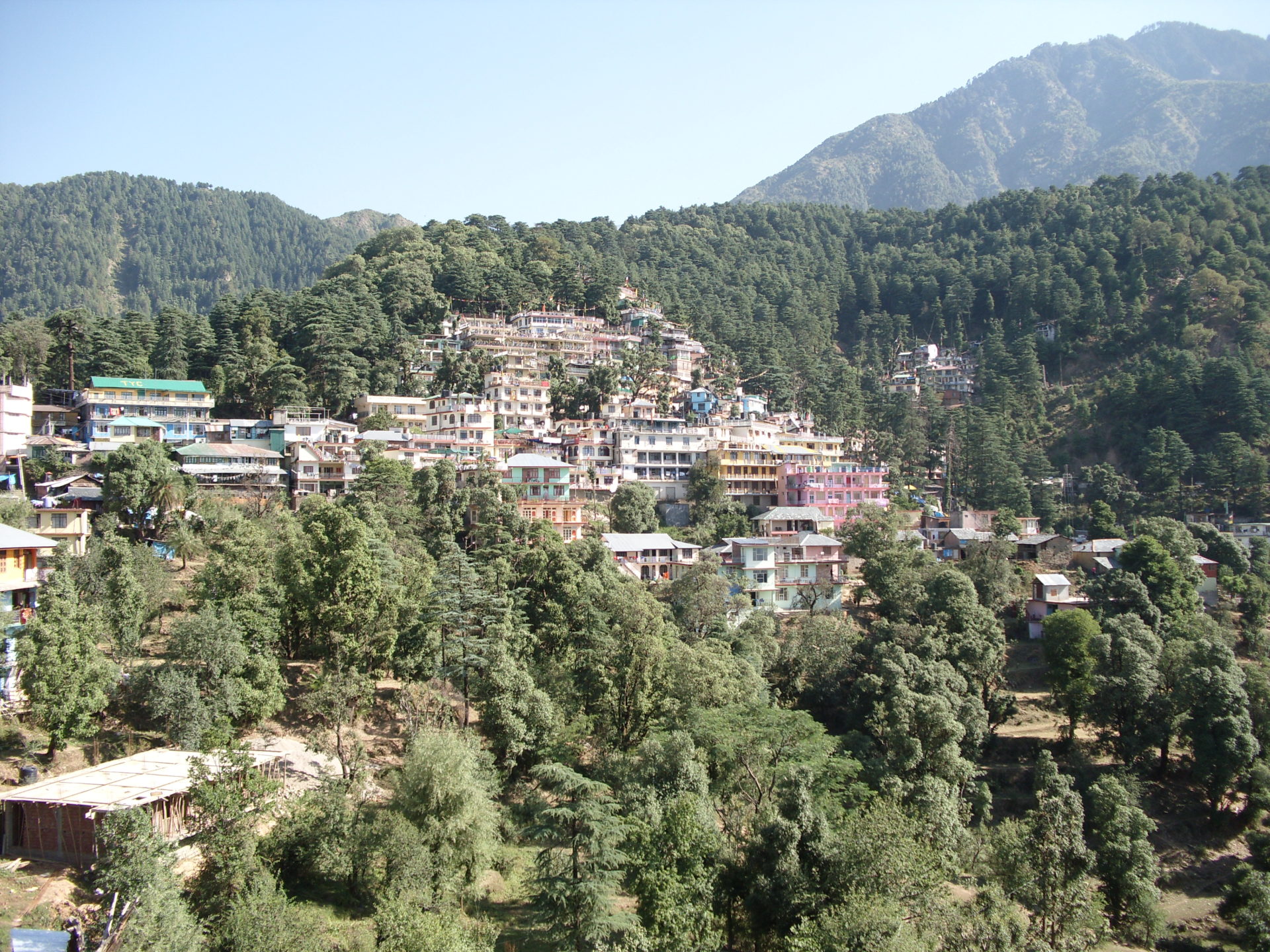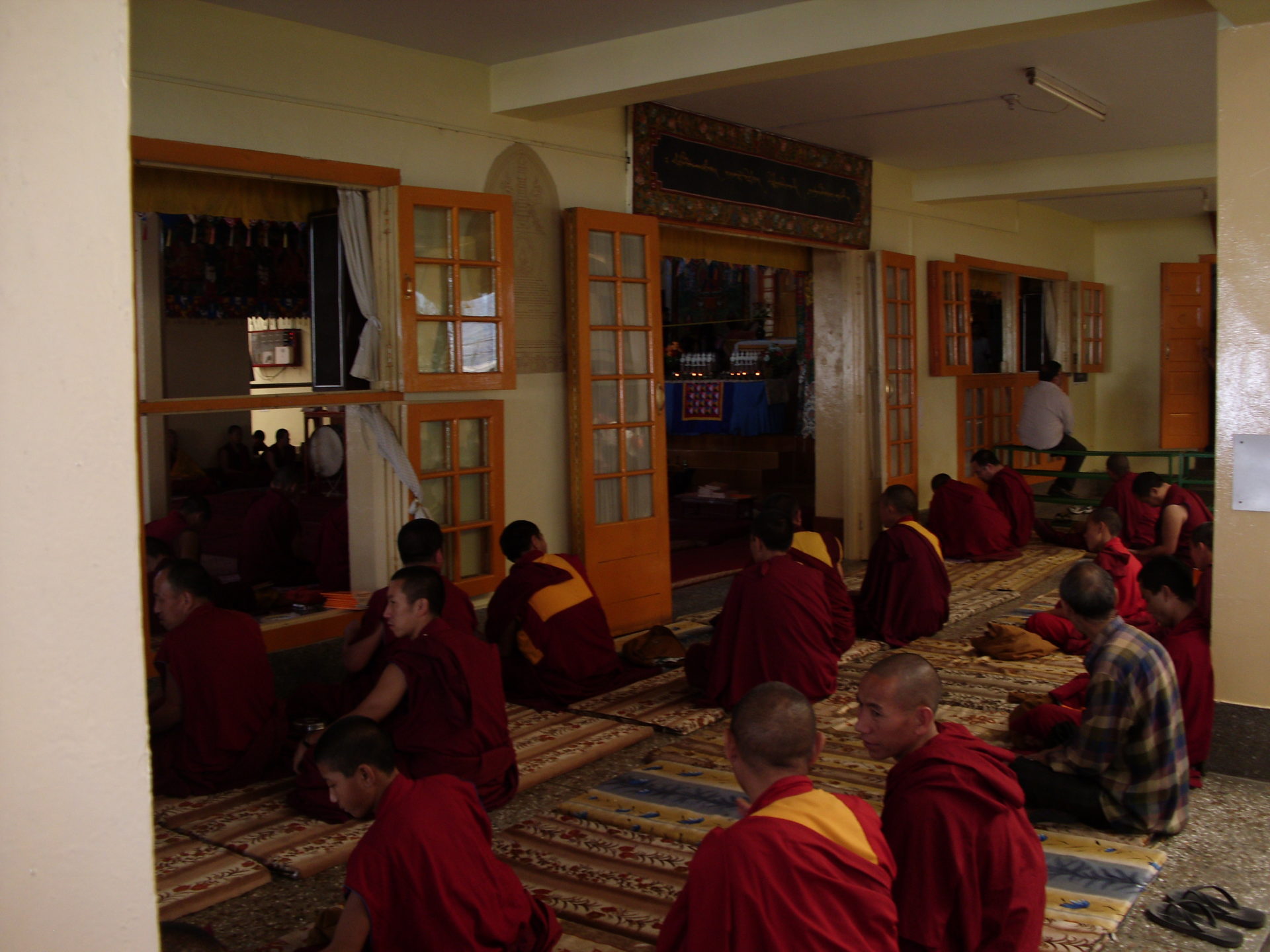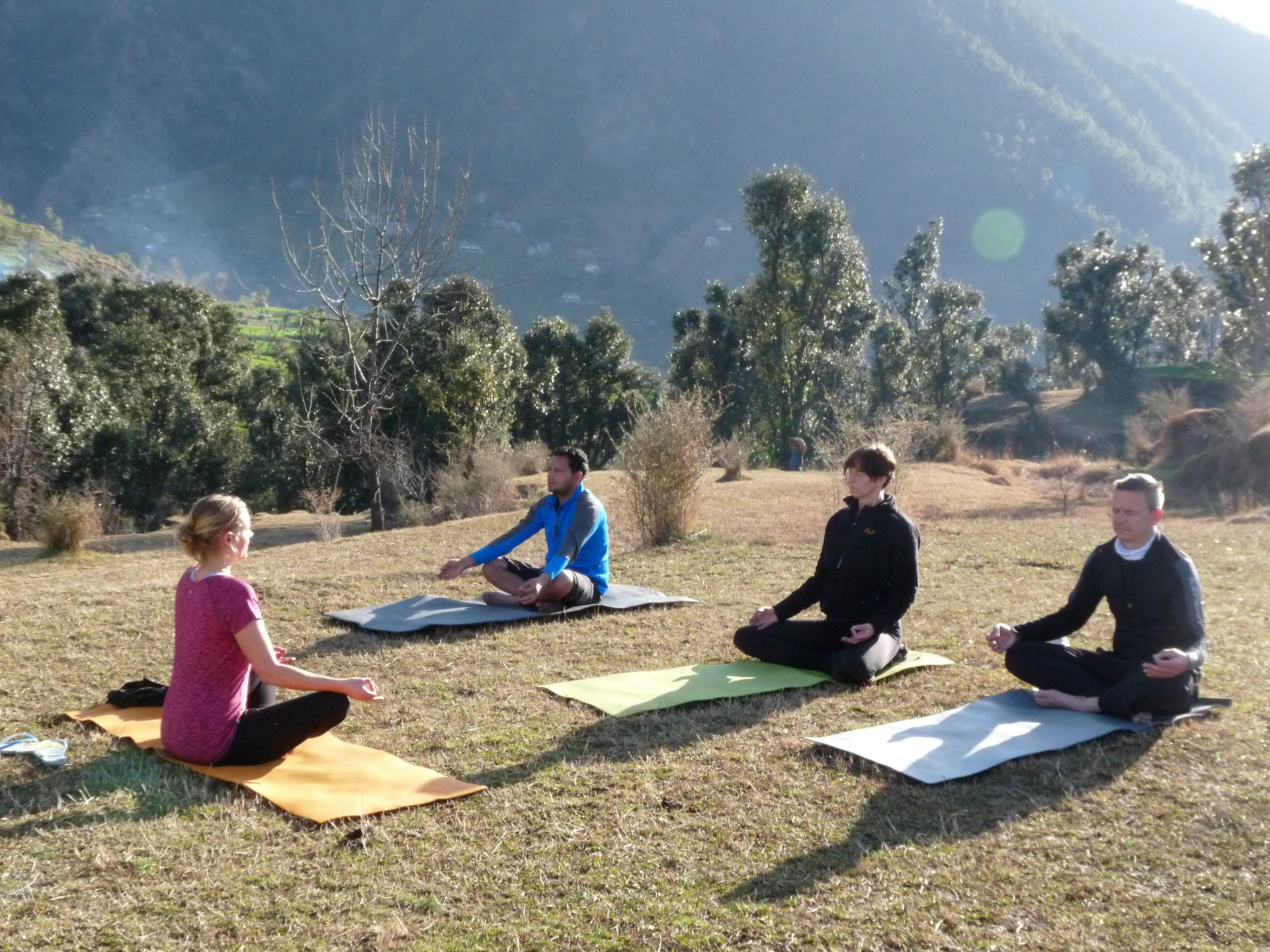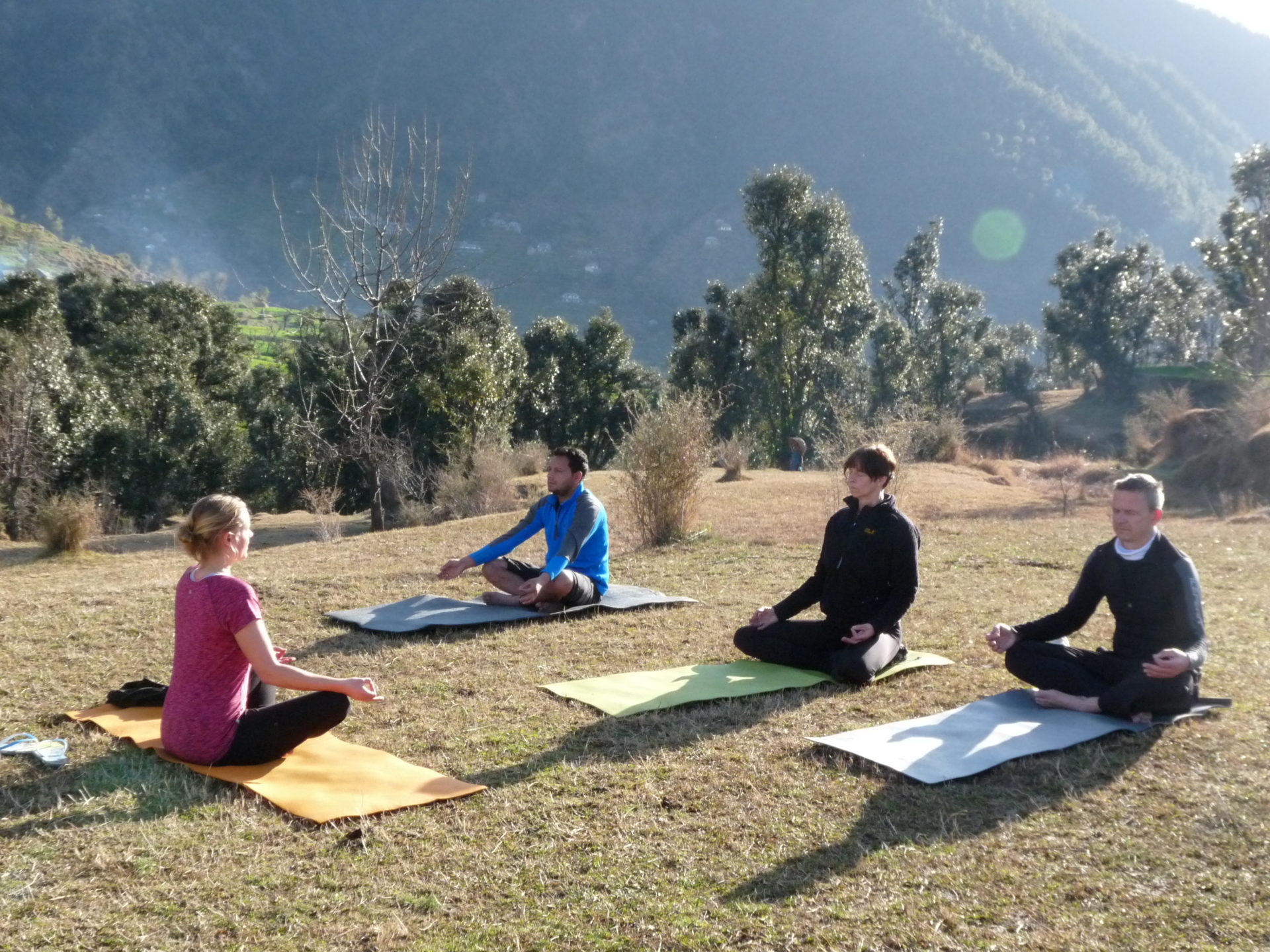 Overview
On this two-week trip to the Indian Himalayas we will experience a varied yoga and Ayurveda program in the Buddhist-influenced mountain village Mcleod Ganj. The Ram Yoga House, located at the foot of the Indian Himalayas, is within walking distance to the Dalai Lama's residence. From the small streets of the even smaller mountain village at an altitude of 1800 meters, Buddhist mantras sound from everywhere, women sell steamed dough bags and colorful prayer flags fly in the wind.
From our yoga hall we have a magnificent view down into the Kangra valley and high up to the first snow-capped mountains of the Himalayas.
The days in Mcleod Ganj will be regularly structured with yoga classes in different styles, meditation classes, workshops, Ayurvedic massages and healthy meals. We often have guest teachers in our Yoga House and will occasionally be guests of yoga teachers, meditation schools and Ayurveda doctors.
During the trip also a two days hike to the mountain village Kareri is included and we will conclude our trip with a visit to the Golden Temple in Amritsar.
Program
Day 1 ( Sat) Departure from home, at night arrival in Delhi, if required hotel room near the airport
Day 2 (Sun) Flight to Dharamshala and arrival in Mcleod Ganj
In the morning we take a flight to Dharamshala and reach our hotel at noon.
After a little relaxation, we explore the Tibetan-influenced place.
Afterwards, our first yoga and mediation lesson takes place.
Day 3 (Mon) to Day 13 (Thu)
Our days in Mcleod Ganj are clearly structured and peppered with yoga classes, workshops, massages, meditations and of course time both for both: to explore the nice mountain villages around and to relax.
During our stay we take a two-day hike up to the village of Kareri. Here, in a beautiful camp right next to a mountain river, we will have a yoga Class in the afternoon and the next morning and can sing Mantra and Kirtan in the evening at the campfire.
Daily Schedule
7.00-8.30 am Yoga
9.00-10.00 am Breakfast Buffet
10.00 am -1.00 am Workshops, Leisure, Excursions, Ayurveda (Thai Yoga Massage Course is possible)
1.00-5.00 pm Leisure, Massages, Excursions
5.00-6.30 pm Yoga
6.45-7.30 pm Meditation
8.00 pm Dinner Buffet
Day 14 (Fri) Bus ride to Amritsar (5 hours)
In the early morning we take the bus to Amritsar. Here we will visit the Golden Temple and do some Sightseeing in the capital of the Sikhs.
Day 15 (Sat) Amritsar and flight to Delhi
In the evening we take the flight to Delhi. Until then, we have time to explore Amritsar further.
At night you are scheduled to depart for Delhi or we will book an extra night in Delhi if your flight departs the next morning.
Services
Tour Guide and Yoga teacher Sarah Appelt
Total transport (flights, bus, transfers)
Accommodation in a shared double room with half board
During the retreat:
Tea and filtered water
daily 2 yoga classes
daily meditation classes
Workshops on Yoga, Ayurveda and Meditation
4 Ayurveda massages
two-day trek with an overnight stay in tents, mountain guide and full catering
1 x Thai Yoga Massage
International flight (can be booked through us)
Visa
Meals and drinks outside the retreat
additional activities and excursions are possible for an extra fee
Highlights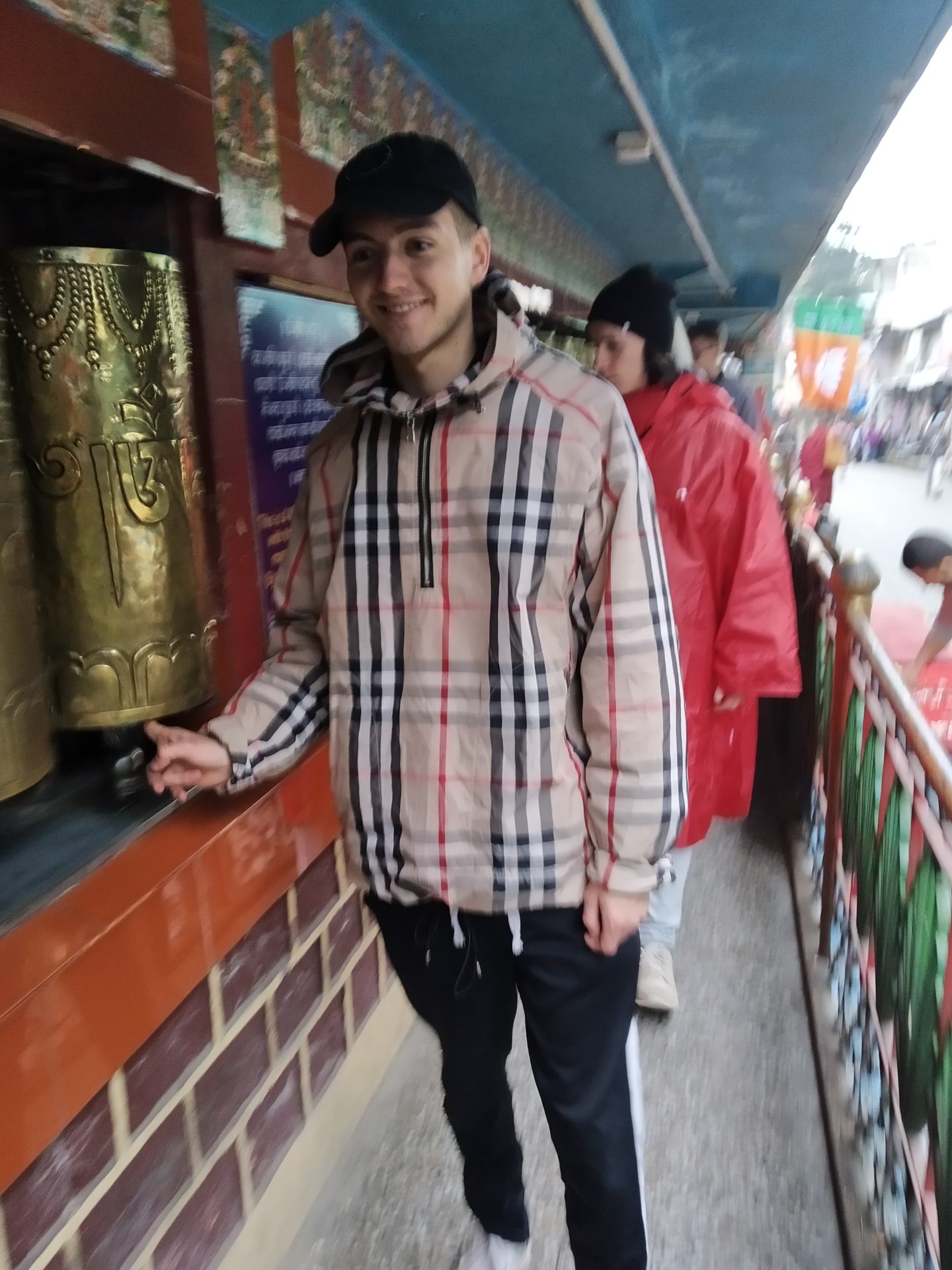 Prices and Dates
Fixed Date: 
13.05.2023 – 27.05.2023
1800 € per person (from 4 people)
50 € discount when booking a budget room (lower floors)
Single supplement: 350 €
For a private trip please make an inquiry
Tour Info
Requirements
The yoga retreat is suitable for yoga practitioners of any level. The yoga classes are adapted to the needs of the participants. The yoga classes will be a harmonious combination of asanas, pranayama, mudra and bandha, mantras and meditation.
Further Information
Retreat Accommodation
During the retreat, you will be accommodated in bright friendly rooms with bathroom and balcony at Ram Yoga House in Dharamshala. In the Yoga House itself there is the yoga hall and an open-air restaurant.
In Delhi, you will be accommodated in a hotel near the airport.
Meals
During the retreat, we serve two healthy, freshly prepared Indian meals in buffet style. There will be a selection of vegetables, fruit, rice and Indian bread.
Yoga and mediation lessons
With Sarah
Our yoga teacher Sarah studied yoga in India and also lives in the Indian Himalayas. She has an 1000-hour certification with the Yoga Alliance. More about her here.
She designs her classes according to the needs of her students. She combines strengthening asanas with soothing pranayama and deep meditation.
With Ravi
Ravi from Rishikesh comes from a Brahman family whose yoga line can be traced back several generations. He began his yoga training at Mathura Gurukul School at the age of eight. He completed his education with a master's degree in yoga and has since taught yogis and yoga teachers from all over the world. He teaches Hatha, Asthanga and Iyengar Yoga.
With Ram
Ram grew up in a traditional Indian family and was always in contact with Ayurveda and yoga. He has received his yoga teacher training at the Shivananda Center in Kerala and specializes in meditation.
Thai Yoga Massage Course
Participants of the Himalayan Yoga Retreat have the unique opportunity to be trained in the art of Thai yoga massage. More about Thai Yoga Massage and the experienced Thai Yoga Massage Teacher Ram can be found here. Ram received the Art of traditional Thai yoga massage from his Nepalese master 12 years ago, in addition he has completed trainings in Thailand. For several years he has been teaching holistic massage in more than 20 countries worldwide, including Mexico, Belgium and Ireland.
Massage
During the retreat, 5 massages will be included, which will be performed by experienced therapists- Four Ayurveda and one Thai Yoga massage. In addition, of course, additional massages can be booked.
Two-day trek to the tree line
During the retreat, we will take a two-day break and spend these two days in the nature of the Himalayas. The trek itself is moderate. An experienced mountain guide will accompany us to the mountains. Every day we will hike for 4-6 hours, our yoga mats are of course with us and in the wonderful landscape, we will practice yoga in the morning and evening. Meals are freshly prepared by our cooking team.
Recommended List:
loose and light clothes (knee and shoulder covered, preferable white or light colours), all clothes available in Mcleod Ganj
one shawl or scarf
thick socks
sweater, jacket, head
walking shoes
small backpack
slippers
towels
sunglasses
toiletries (sun lotion) and small medical kit ( in Mcleod Ganj you can get anything)
passport (copy), credit or ATM card, some cash in your currency (ca 50-100 €),
mobile phone, camera, charger (no adapter), maybe laptop
notebook, writing material
lots of curiosity and excitement
Yoga Retreat in The Indian Himalayas with Amritsar visit