For some states it was difficult to decide which famous dish to prepare. For the State Bihar it was easy. During my research Litti Chokha would always show up first. Despite being so famous, I have never tried the baked dough breads filled with spices and roasted grains along with the Chokha never before.
Along with the Litti I prepared Aubergine and Tomato Chokhas, which are similar to a salsa I would say with the dominant flavour of mustard oil. You grill the tomatoes and Aubergine, peel it, then mash it with the oil, garlic, chillies, lemon, salt and coriander.
Apparently, there is also Chokha made out of mashed potatoes.
You crush the hard Litti and eat it with the Chokha. I found the dish interesting and liked the Chokhas. My boyfriend didn`t enjoy the strong flavour of the raw mustard oil. It requires some effort to prepare the Littis and I am not sure, whether it is worse the effort. But then I never tried the real Litti and can`t be sure of it´s actual taste. I will definitely check it out, should I ever travel to Bihar, which I never did, I must amid.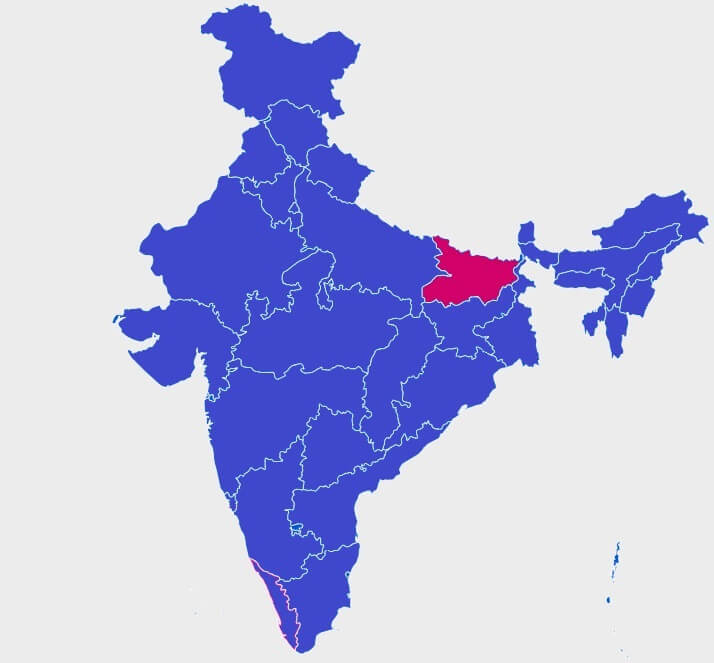 Bihar, at the border to Nepal, is also a quite poor and backward state in North India, but famous for the Buddhist site Bodhgaya, were Buddha gained enlightenment under the Bodhi tree.
My former Hindi Teacher is originally from Bihar and I know that most of the labours doing construction work on the Highways here in the Himalayas are from Bihar.
Recipe for Litti Chokha