Aktive Kultur Reisen
Yoga & Ayurveda Reisen
Reise Bausteine
Kultur Reisen
Ayurveda Retreats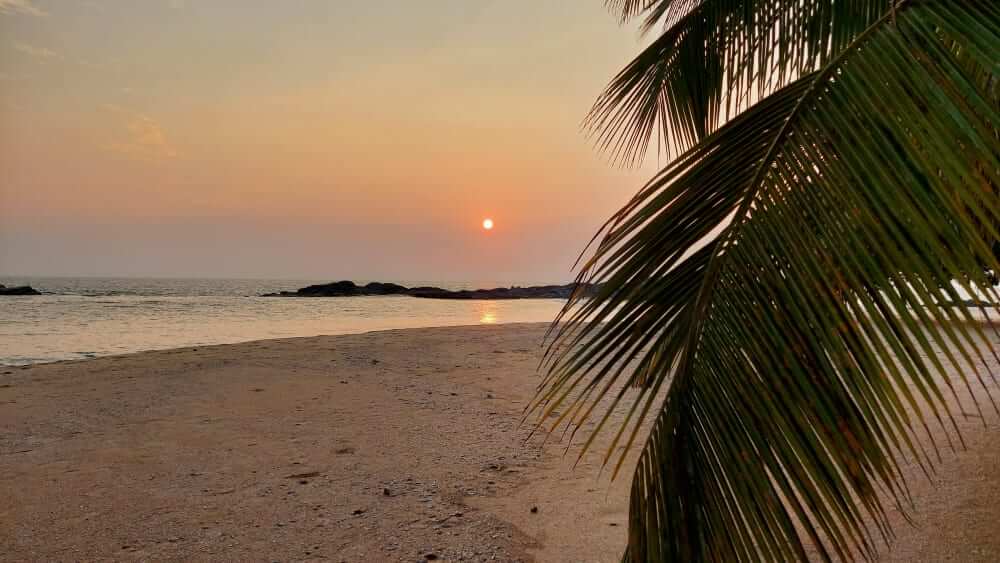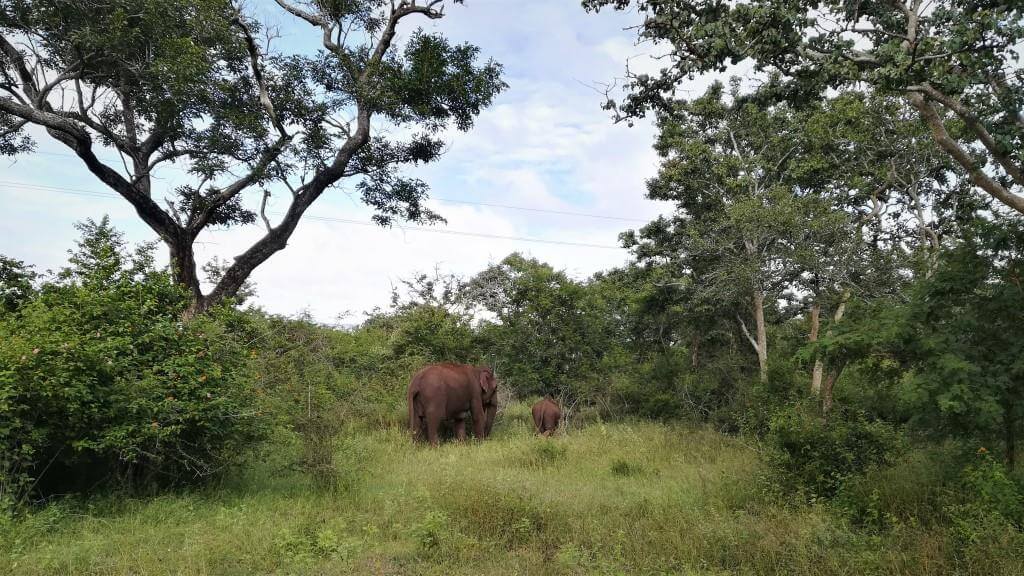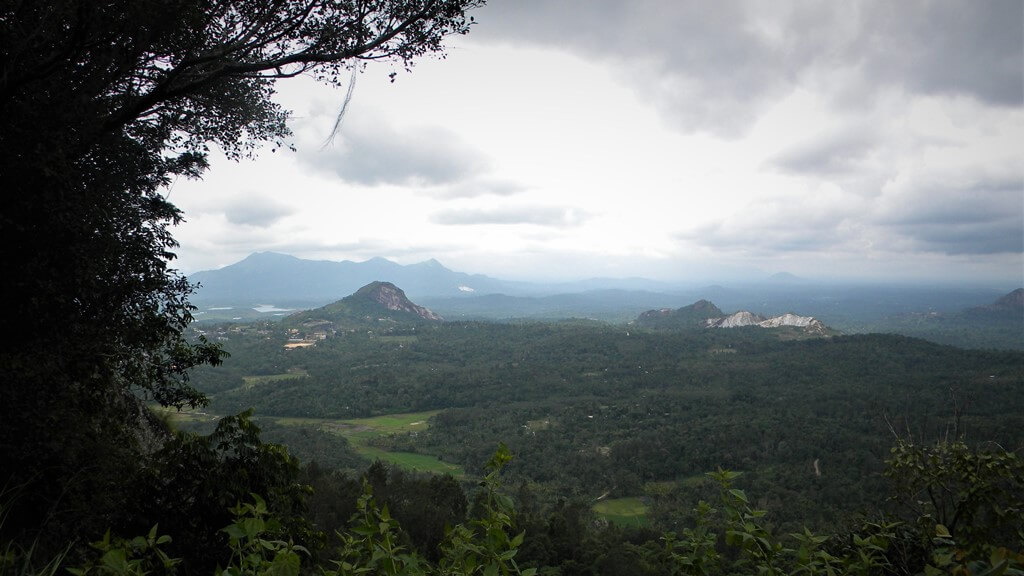 Overview
This building block tour is the perfect add-on tour to the Ayurveda Retreat, Ayurveda Building Block and Ayurveda Yoga Teacher Training in Kerala. Enjoy every day yoga classes during group departures.
After the rejuvenating Ayurveda treatment, your mind and soul are all set to soak in the momentous experiences of North Kerala. The lesser explored haven in Kerala offers a wide variety of experiences ranging from the untouched nature & protected forest lands, scenic countryside, authentic culture, colonial-era tea plantations, and much more. A notable population of ethnic tribes like Paniyas, Adiyas inhabit the region to this date and are supported by the government to conserve their heritage. In the past, the corridor was immensely difficult to navigate due to the dense forest cover. Later the route became an important strategic and trade route from erstwhile Sreerangapatna (Mysore) to the Malabar (North Kerala) and has witnessed many conflicts and historic events during the reign of Hyder Ali, Tipu Sultan, and the British Raj.
The tailor-made tour will take you from coastal Kannur to ethnic Wayanad, colonial Coonoor, the wilderness of Bandipur, and to the palace city of Mysore. We start our ride from the scenic beaches of Kannur. We stop for kayaking through the mangroves and the scenic Dharmadom coastal bay; later spend the overnight at a picturesque beach resort in Thottada village. The next day, we drive to Wayanad to explore the Kuruva Island nestled in the heart of river Kabani. We reach the island by bamboo rafting through the fresh waters followed by a brief nature walk at the serene island. Then we drive to a cozy resort close by for an overnight stay. Morning, we drive to the Edakkal caves located at a height of 1200m with pictorial traces of ancient civilization. Further, we drive towards the distant tea town of Coonoor through the countryside and forests of Nilgiri Biosphere. We end our ride at a heritage hotel on the misty hills here. Next morning, we will set out for the Nilgiri heritage train journey through scenic countryside, pine forests, and plantations. Afternoon, we will visit the tea factory and hike to a scenic viewpoint. We further drive to Masinagudi through the hillocks, winding hairpin roads and villages to reach an eco-cottage to spend overnight. In the morning we set out for a jeep / canter safari at the Bandipur National Park to watch the remarkable wildlife here. Thereafter, we drive to the beautiful city of Mysore and spend overnight at a comfy hotel in the city center. The next morning, we start the sightseeing with a visit to the City Palace followed by scenic Chamundi Hills and bustling Devaraya market.
Program
Day 1: Thottada, Kannur
Kayaking at Dharmadom and drive to the private beach
We will start from the Ayurveda clinic Greens Ayurveda and start driving towards Dharmadom for a well-deserved outdoor activity. Here you will embark on the Kayaks, to ride on the waves at the scenic Dharmadom bay. The fun-filled kayaking will take you towards the small Island close by and paddle back in an hour. We will further drive on Asia's longest drive-in beach – the Muzhapillangad Beach. The sand on the 5.5 Kms stretch of beach is flat and firm enough for you to enjoy driving on it. After the activities, we will drive to a serene beach resort in Thottada village. If your tour is during the right time of the year, we will be visiting the traditional family temples nearby at night to witness the age-old temple ritual performance – Theyyam. The festive season starts by the end of October and lasts for a few months depending on each temple. It's a great feat for culture lovers to witness this bizarre and unique temple ritual in all its original colors. Else you can always relax or walk on the tranquil beach and enjoy the beautiful sunset and order North Keralan food on the menu, especially if you are a seafood lover.
Property
Meal
Activities for the day
Chera Rocks
–
Pickup from Greens Ayurveda, Azhiyur
Kayaking at Dharmadom Beach (2 Hours)
Drive through Muzhapillangad Beach (30 Mins)
Optional Theyyam Ritual Art Show (only during temple festive months)
Drive: 30 Kms, 01 Hour Approx
Day 2: Kuruva Island, Wayanad
Bamboo rafting and Nature walk in the pristine Kuruva Island
From the pristine beach of Thottada, we drive eastwards to Wayanad. Traversing through the countryside, a short stretch of Kottiyoor Forest area and the town of Manathavady, we will reach the Kuruva Island, locally known as Kuruvadweep. It is a delta formed by the Kabani river with impressive biodiversity, home to rare flora and fauna, a treasure trove of birds and the most sought destination of nature lovers for its serene environment and natural beauty. Here, we embark on bamboo rafts to cross a small stretch of the Kabani river and proceed for a nature walk in the uninhabited island. After the island excursion, we drive to a cozy nature resort close by for an overnight stay. Kindly note that Kuruva Island is generally closed during the monsoons due to the probability of flooding. Alternatively, we can go for a guided local walk through the paddy fields along the river.
| | | |
| --- | --- | --- |
| Property | Meal | Activities for the day |
| Kuruva Island Resort | B D | Drive to Wayanad: 110 Kms, 03 Hours approx. Visit Kuruva Island A short Bamboo Rafting across the Kabani river & Nature walk in the Island (2 Hours) |
Day 3: Coonoor
The historic caves of Wayanad and drive to the enchanting Blue Mountains
Morning, we leave the resort and head towards the pre-historic Edakkal Caves. The natural caves are formed by two huge rocks leaning towards each other. You will have to trek the Ambukuthi hill to reach the cave mouth and also a small temple inside. The rare carvings on rocks are believed to date back to the stone age. After the cave visit, we drive through the winding roads, rustic villages and towns, further through thick vegetation and Eucalyptus forests of Gudalur. We can stop over by a countryside vendor to savor tender palm fruit on the way. You will drive past Udhagamandalam or Ooty situated approx. 2000m above sea level. The little colonial town is known for its English-styled cottages that have unique teak floors, tiled roofs, and chimneys, resemble a movie scene from another era. After 5 hours (approx.) of drive, you will reach Coonoor with its stunning landscape framed by the lush tea gardens and misty hills. We stay at a heritage hotel with a beautiful view of the Nilgiris and interiors with old-world charm.
Property
Meal
Activities for the day
Wallwood Garden
B D
Visit Edakkal Caves enroute (1.30 Hour)
Drive to Coonoor: 180 Kms, 05 Hours Approx
Day 4: Masinagudi
Ooty Sightseeing and drive to the Wilderness destination
Morning, we board the heritage train for a remarkable monorail journey through spectacular vistas as we descend to the popular hill station of Coonoor. The railway still relies on its fleet of steam locomotives and is a UNESCO World Heritage Site. The train journey through villages and pine forests offers a mesmerizing view of manicured tea plantations and scenic valleys. Alighting from the train, we visit a tea factory to know more about the history of tea cultivation and its modern processing. Further, we find time to visit Lamb's rock an eco-point offering a great view of the vast plains of Tamil Nadu, plantations, forests and ravines. Finishing the day tour for the day, we drive and descent through the hairpin bend and village roads towards the wilderness destination – Masinagudi. Here, we spend overnight at a serene eco-resort close to the Mudumalai Tiger Reserve.
Property
Meal
Activities for the day
Jungle Hut
B L D
Heritage Train Ride (1.15 Hour)
Visit tea factory (1 Hour)
Optional visit to Lamb's rock view point (1.30 Hour)
Drive to Masinagudi: 55 Kms, 02 Hours Approx
Day 5: Mysore
Wildlife Safari in National Park and drive to the palace city
Morning, we drive through two of the prominent wildlife sanctuaries in South India – Bandipur and Mudumalai. This scenic and biodiverse section of Western Ghats is categorized as the Nilgiri Biosphere, one of the largest in South India. The national parks here are primarily dedicated to conserving the endangered habitat of the tiger. Here, we go for a jeep/canter safari in the Tiger reserve. Look out for the commonly seen species like the Elephant, Gaur, Mouse deer, Sambar, Spotted Deer, Malabar Giant Squirrel, Wild Boar, Malabar Parakeet, and the Grey-headed Bulbul. After the Safari, we drive through villages, crossing the Kabani River and small temples towards the palace city of Mysore. Here, we will settle down at a cozy city hotel in Mysore.
Property
Meal
Activities for the day
Southern Star
B D
Jeep / Canter safari at Bandipur National Park (2.30 Hours)
Drive to Mysore: 110 Kms, 03 Hours Approx
Day 6: Mysore
Sightseeing of the historic city – Mysore
Mysore is an ancient city with more than 600 glorious years of legacy. Known for its glittering royal heritage, bustling markets, magnificent monuments, cosmopolitan culture, and a friendly populace. The city is also a thriving center for the production of premium silk, sandalwood, and incense. The historic island town of Sreerangapatna formed by the Kaveri river is also located north of Mysore. Today, we set out for the sightseeing tour of Mysore city. We visit the famous Mysore Palace with its Durbar Hall and the Golden Royal Elephant Throne. We will further visit Chamundi Hill to have a panoramic view of Mysore city. Further, we will visit the ancient Chamundeshwari temple and the Nandi temple with its giant stone sculpture of a sitting bull dedicated to God Nandi. We will wind up the sightseeing tour with an afternoon walk through the old-time Devaraja Market packed with its flowers, fruits, and vegetable stalls. Further, you can utilize time for city shopping if you wish to.
Property
Meal
Activities for the day
Southern Star
B D
Visit Mysore Palace (1.30 Hour)
Chamundi Hills (1 Hour)
Devaraja Market Walk (1.30 Hour)
Day 7: Drive to Bangalore Airport
Tour Ends
It's the time to say Adieu, with fond memories of North Kerala to Mysore Leisure Tour through the heartland of South India. We will be happy to drop you at the Bangalore International Airport. En route, we can go for a small wine tasting tour if you choose to.
Property
Meal
Activities for the day
B
Transfer to Bangalore Airport: 185 Kms, 04 Hours Approx.
Optional Wine tour enroute
Services
Accompanying English Speaking Guide
Transfers in AC vehicle
Accommodation in Twin Room
Meals as mentioned
Activities as mentioned
Daily optional Yoga Classes for group departures
pick up from starting point and Airport Drop
Toll, Interstate Permit & Parking Charges
Entry Fees at Monuments, Plantation, Museums etc
Government Taxes
Visa
International Flight
Tips (approx. 30 €)
Expense on Additional Services availed en-route and at Properties
Personal Expenses including Camera Fees
Travel Insurance & Medical Expenses
Highlights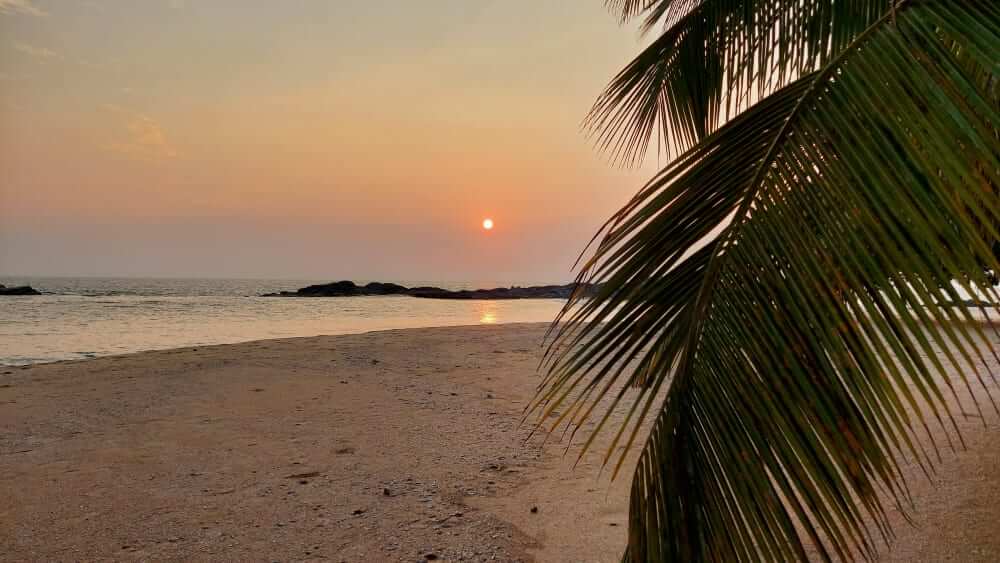 Prices and Dates
Fixed Dates:
This building block tour can be added to the Ayurveda Retreat, Ayurveda Building Block and Ayurveda Yoga Teacher Training in Kerala.
Next group dates will be announced shortly.
8-16 participants per person from 850 €
Private Tour:
2-3 participants: from 950 €
4-7 participants: from 900 €
Single supplement: 200 €
Note:
15 December to 15 January Peak Season Supplement Surcharge
Accommodation depends on availability
Tour Info
Requirements
A relaxing tour with some sightseeing and smaller activities in nature to explore South Indian culture and landscape.
Stay
We stay in beautiful and well-kept upper-range resorts.

Arrival
The tour starts directly from the Greens Ayurveda Centre as an add on tour after your Ayurveda Retreat or Training. Alternatevly this tour can also start from Kannur-Airport.
The Tour ends in Bangalore with an airport drop on day 7 in the evening. Of course we can arrange also a hotel in Bangalore for you.
Frequently asked Questions
Do I need an adapter in India?
Yes, an adapter is necessary, as in India most of the plugs are used. More information here.
What is the climate in Southern India?
The climate is subtropical. In July/August is monsoon season, which manifests itself in short showers. The best time to travel is October to March.
In the south of the country, the sun's irradiation is particularly intense due to its proximity to the equator. In order to avoid unpleasant and long-term dangerous sunburns, care must be taken to ensure good sun protection and adequate fluid absorption.
Dangerous currents continue to lead to bathing accidents on the coasts. Warnings on the beaches are essential.
What language is spoken in India?
The official national languages are English and Hindi. In Kerala, however, Malayalam is spoken. In addition, there are numerous regional national languages, all of which differ in word and writing, and there are also over a hundred dialects.
Is there a time difference?
Yes, there are: (CET) + 4.5 hours, during European daylight saving time it is + 3.5 hours.
Notes on money/currency:
The local currency rupee may not be entered or exported. Travellers wishing to import more than 5000 cash or traveller's cheques must indicate this on the currency declaration form you receive upon your entry. We recommend taking euros with you. It is easily possible to exchange money in hotels or banks and bureaux de change, with the exchange rate being uniform. It is recommended to keep the receipt to ensure a return at the airport. International credit cards are accepted by most hotels in major cities and tourist centres.
Notes on additional costs and tipping:
For meals, drinks and snacks not included in the price of the trip, you should calculate approx. 15,- (Euro) per day.
Tips are a voluntary service, which everyone should decide for themselves. Please note, however, that tipping is common in many cultures and is an important part of income due to the relatively low wage level. As a rule of thumb, 5-10% of the invoice amount is appropriate. India is a travel country where a tip is expected for each service. Be it the luggage carrier, the service staff in the restaurant and hotel, for the toilet or the rickshaw ride.
Here is a detailed orientation. Menus often include a surcharge indicated as a service batch. However, the waiters usually see little of this. An additional tip of 5-10% is appropriate. Porters, drivers and guides also expect tipping. For racks 20-30 Rs per bag is attached, for maids 20-30 Rs per day. Your tour guide will be happy to advise you.
Tip: Talk to your fellow travellers. It has often been proven that one of the group gives a reasonable tip on behalf of the whole group (e.g. for the tour guide and driver). Experience has shown that each traveller will receive a tip of around 60 € for the entire trip. But: Tips are voluntary and please communicate with the group on site how you want to deal with it.
Notes on vaccination:
There are no vaccination regulations for direct entry from Germany. The Foreign Office recommends checking the standard vaccinations when travelling to India. These include vaccinations against tetanus, diphtheria, pertussis, polio, mumps, measles, rubella and influenza, as well as pneumococci.
Vaccinations against hepatitis A and typhoid, long-term stays or special hazards are also recommended for travel vaccinations against hepatitis B, rabies, meningococcal meningitis ACWY and Japanese encephalitis.
Please keep in mind that vaccination regulations may change in the short term. In addition to the family doctor, individual information is also provided by the health offices or tropical institutes.
What equipment you should think of?
Passport
Printing of the electronic tourist visa (e-TV)
Cash/EC card/credit card
Photocopies of the most important documents (keep separate from originals). Send a copy via PDF to your own email in advance.
Travel documents
Day backpack
comfortable shoes and clothes for smaller walks and activities
light sneakers or sandals (for aerating the feet)
Long trousers and sweater/jacket (for the evening and/or rooms with air conditioning)
Photo equipment
bathing suits, bath towel
Sun protection and headgear (cap, hat or headscarf, sunglasses, sunscreen)
Travel pharmacy, first aid kit, possibly personal medications, insect repellent
Due to different socket types, we recommend taking an international adapter set with you.
7 Days Post Ayurveda Retreat South India Tour